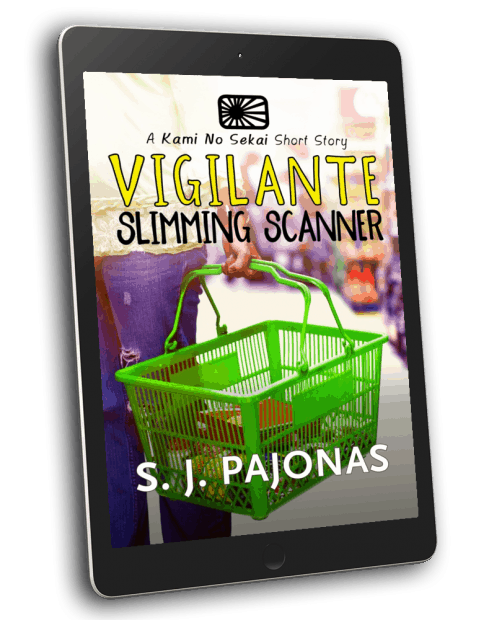 The grocery store registers have a mission to save Toro from his bad eating habits...
But he's determined to stay the course.
No longer available as a single title...
About Vigilante Slimming Scanner..
Shhh… Listen To The Gods.
The Japanese believe the gods live in all things. Trees, appliances, animals, buildings — they all have a spirit living within them. Maybe, if you listen carefully, you can hear them too.
The grocery store registers have a mission to save Toro from his bad eating habits, but he's determined to stay the course.
Will they inspire him to change or will he convince them to give him a second chance?
Genre: Magical Realism / Paranormal & Urban Fantasy / Coming of Age / Romance
Series/Book Number: Kami No Sekai / Story 4
Rating: Rated PG-13 for language
Publishing Date: May 10, 2016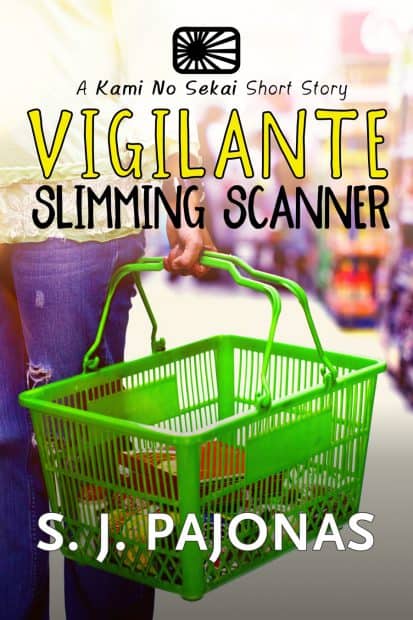 "This one reminded me of the twilight episode where James Wood plays a character who wants to quit amoking and the company he contacts takes over his entire life, and when he gets addicted to coffee while he stops smoking, that is addressed and implies it will never end.. or the episode of Tales From The Darkside where the food comes alive and she sews her mouth shut to stop herself from eating. I am a little overwieght, and I would LOVED it if this were a real thing. If the scanner talked sweet and nice to me I would not obey so I like how rude it is to main character!" – Aisha-Kimberly Hashmi, Amazon Customer
"These stories are always cute, fun, and quick to read. I always finish with a smile and Vigilante Slimming Scanner was no exception. Another enjoyable read for me!" – Karen, Amazon Customer
"Overall, I liked this story. I generally don't like books where the main character has to slim down, but in this one, it was made clear that due to his family history, Toro had to get a bit more healthy. Some things were a bit rushed, but that was to be expected due to the length. Either way, I definitely like this series. The stories are so unique and different, and the author really knows how to pull them off well." – Brianna, Brianna and Ava's Book Blog
S. J. Pajonas is a participant in the Amazon Services LLC Associates Program, an affiliate advertising program designed to provide a means for sites to earn advertising fees by advertising and linking to Amazon.com.