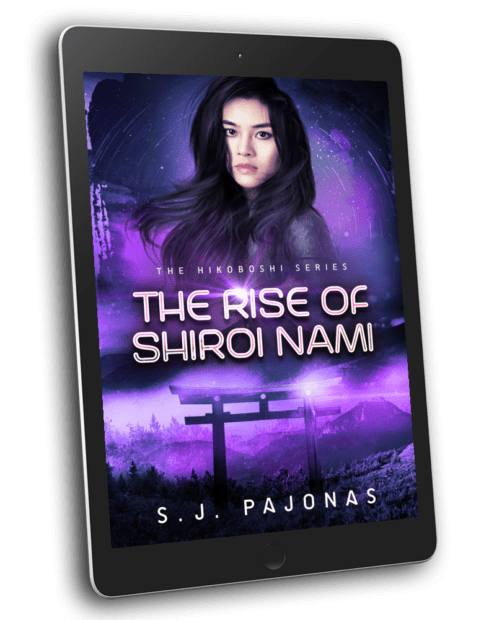 Ruthless corporate tyranny. A traitor out to destroy her.
Can she defeat a mighty foe to save a desperate universe?
About The Rise of Shiroi Nami...
Ruthless corporate tyranny. A traitor out to destroy her. Can she defeat a mighty foe to save a desperate universe?
Yumi Minamoto will never stop fighting for freedom. Far from her homeworld, the crusader's hope for victory solidifies when she discovers a way to reprogram the oppressive android army. But Yumi and Rin's plan to infiltrate the enemy's facility goes up in smoke when their hidden base is suddenly attacked.
Suffering serious injuries, Yumi's only option to carry out the dangerous mission could be an unpredictable medical procedure. But she risks losing everything when an old adversary and his rabid genetically engineered creatures put everyone's lives at stake.
Can Yumi stand her ground without sacrificing all she loves?
The Rise of Shiroi Nami is the gripping fourth book in The Hikoboshi Series space opera romance series. If you like heroic characters, high-tech conflict, and unexpected twists and turns, then you'll thrill to S. J. Pajonas' intense science fiction saga.
Note: THIS SERIES MUST BE READ IN ORDER. It is a true series and plot elements carry through every book, from beginning to end. You will miss too much by reading this series out of order or skipping around. This series contains a slow-burn romance, profanity, and sexual situations.
Genre: Science Fiction Romance / Science Fiction Action Adventure / Space Opera
Series: The Hikoboshi Series
Rating: Rated R for language (profanity), sexual situations, and violence.
Publishing Date: April 23, 2021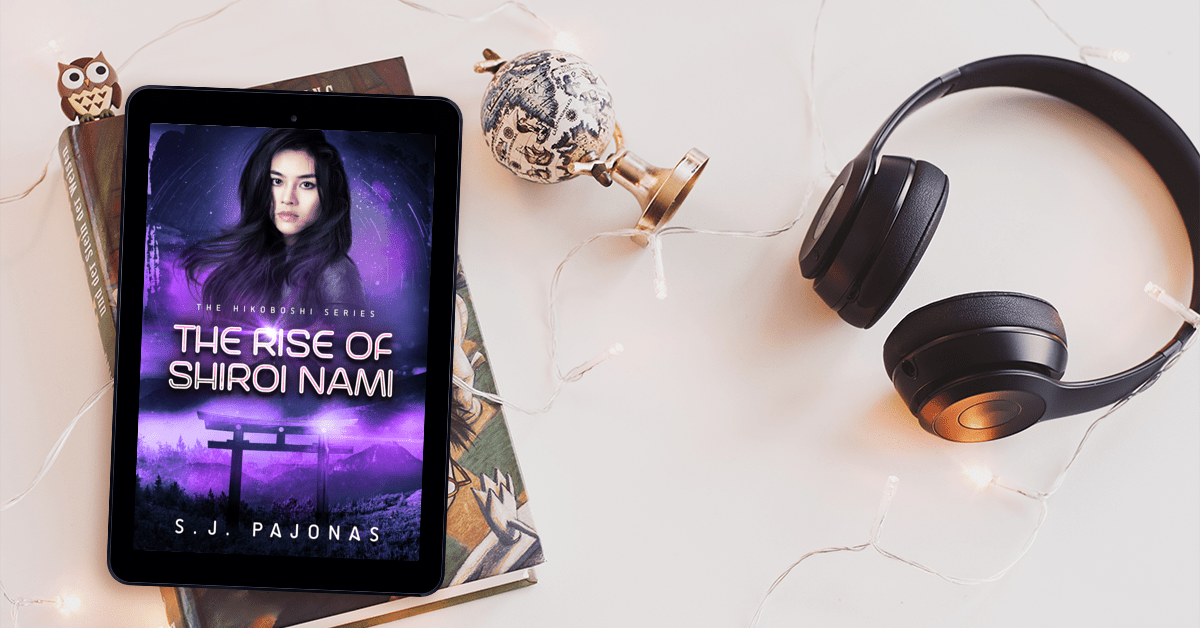 "I'm still getting used to the fact that everything was genetically engineered for me. Like it's me, but not me. Get it?" When I look in the mirror, I see a broken version of myself. I see a stranger.
Rin holds my hand, though, and that feels real. His love radiates through our palms, and when I squeeze his hand back, I know I'm still in love with him. That's not strange.
When we returned to Kurai after the battle on Hikari, Shiroi Nami assessed our injuries and determined who would need surgery right then and who could wait… or had to wait. In my case, they needed to grow a new eye for me. A new eye that they would harvest for the right cells to repair my current eye. Yes, that's as creepy as it sounds. And when I look in the mirror, I know objectively it looks the same as it did before. The ghost of the grown eye hangs over my head, though.
I just don't understand this concept. They don't have jump drives or long-range starlight, but they can grow people and animals from scratch. They can take a consciousness and transfer it at will.
That sort of thing shouldn't be allowed. But then again, I'd be half blind without this. I shouldn't fight it.
The surgeon's smile pushes the boundaries of her face. "I get it and I think you'll be fine. You'll get used to this, and all the other ways we do things here." She shrugs as she gathers up her tablet. "This is the future for us."
She means this is the future for everyone. Shiroi Nami does not buy into the android future Aoi Uma wants. They believe humanity's future is, well… standing right next to us. Isao's wings whisper as he adjusts them.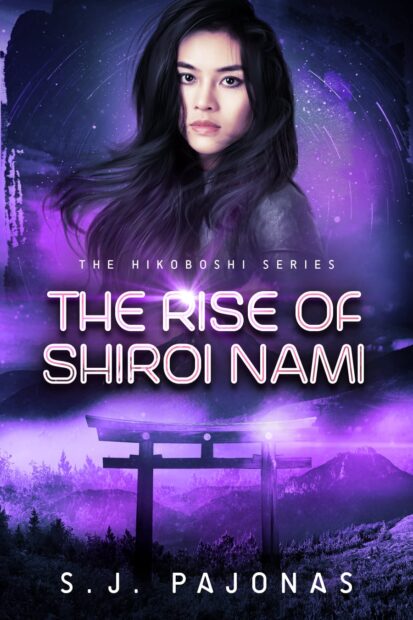 S. J. Pajonas is a participant in the Amazon Services LLC Associates Program, an affiliate advertising program designed to provide a means for sites to earn advertising fees by advertising and linking to Amazon.com.