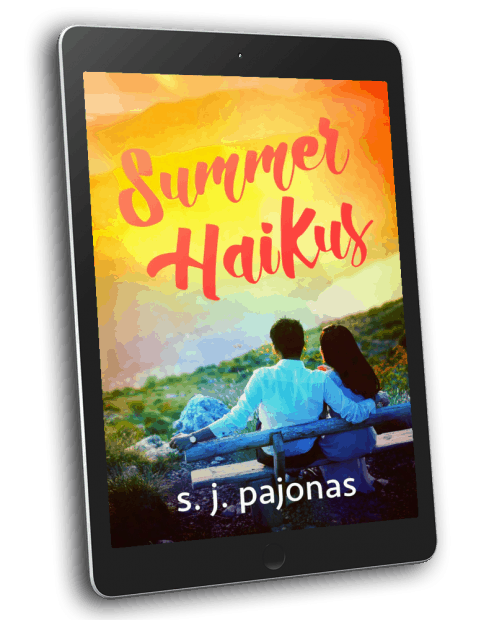 Isa's summer at the Tokyo Olympics was supposed to be fun...
But all her plans are going straight in the trash. Now she must decide what's more important: love or loyalty.
Available only to newsletter subscribers!
"When it comes to fight or flight, I always choose to run like hell."
Isa planned the perfect summer:
Tokyo and the Summer Olympics — check.
Helping her best friend prepare for the marathon — check.
Forgetting she's in love with Masa — double check.

But when Isa's mother is hospitalized, she has to abandon her summer plans to run the family's Tokyo business. Masa's offer to help makes it impossible for Isa to ignore him — and the firecracker kiss they shared half a world away. Everyone expects the world of her, but the pressure to please them all is as oppressive as the Tokyo summer heat. The simplest answer to all her problems? Run.
Genre: New Adult Contemporary Romance / Multicultural Romance
Rating: Rated R for language and sexual situations
Publishing Date: August 6, 2015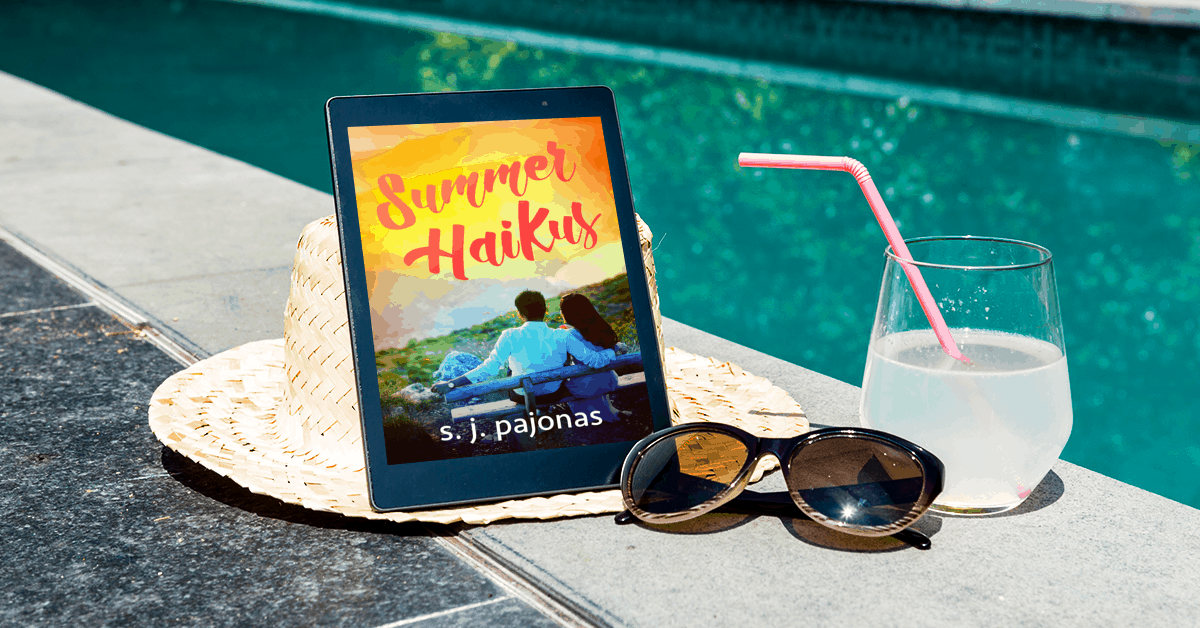 I walk out onto the front lawn and take another deep breath. It's a beautiful night in East Lansing. The sky is clear, stars twinkling, and an almost full moon hangs not far above the tree line. I took an Astronomy 101 class last fall, and I've been in love with the stars ever since. When I was still trying to decide on my major, I considered astronomy. I thought maybe I was destined to study the stars, what with Halley being named after a famous astronomer and my love of nighttime, but I don't want to do that for a living, just like I don't want to be an engineer either. I breathe deep one more time, and the fresh air sobers me a little, so I reach into my pocket for my phone and text Halley.
"Masa showed up and I had to run. Can't do that. Heading home. Check on me in 30," I type and wait for her reply while watching the masses of people walking the streets. This is the last chance to party before summer tears groups apart. I wonder if I can walk back to my dorm with someone else.
My phone buzzes in my hand. "Ok. Promise. Sorry about Masa."
"Whatever," I say at my phone.
"Isa! Wait up!" I freeze before slowly turning back to the house. Masa comes bounding out the front door, running up to me. "Let me walk you home. You've had too much to drink."
"It's okay." I wave at him and turn to go. "I'm sure I can find someone to walk me who's already going that way."
"No, please," he says, lunging forward and grabbing for me. "I want to make sure you make it home all right." The heat of his hand on my arm stops my breathing. I would give anything to slip my hand into his and walk home with him by my side. I catch my breath in a gasp, and he lets go, shoving his hands in his pockets.
"Fine. Let's go." I walk in front of him for a bit, texting Halley again. "Couldn't ditch Masa. He's walking me home," I type to her.
"Good," she replies and adds in a kissing smiley face. There are days when I want to strangle her. Masa eventually walks beside me and holds my waist when I trip over cracks in the pavement. I twist away from him and put a few inches between us to steady my beating heart.
He clears his throat. "So, have you heard any more about the apartment you're staying in in Tokyo?"
"Yeah, it's in Akasaka. Your dad's apartment is there, right?"
"Yep. Akasaka is a business district and close to Tokyo Station, Shinjuku, and the Imperial Palace. You'll love it."
A warm breeze blows my hair into my face, so I tuck it behind my ears. I went easy on my hair today, letting it be wavy instead of straightening it, but I took the time to put on makeup and even eyeliner. I'm getting better at the cat eye, thanks to the beauty vlogs I follow.
"I've mapped out ten running routes for when we get there. I want to make sure she's acclimatized before the Games start. I have three routes with hills, three flat ones, and four combinations. I think it's enough. I hope it's enough. Maybe I should make more."
"I'm sure it's fine, Isa. It's probably overkill already."
"You're right, of course. You're always right."
"I can't believe you're still watching Lost," Masa says, laughing, as I weave around a group of people walking against us on the sidewalk.
"I never watched it the first time around, and we already watched Battlestar Galactica and Breaking Bad together this year."
Masa tips his head and stares at the ground. "I miss those Friday nights already."
These statements are the confusing part of my relationship with Masa. He seems to enjoy spending time with me, and we've even slept in the same bed with each other before, but he's never once shown any romantic interest in me.
What if I told him how I feel? The timing is perfect, right before the summer. If he feels the same way, I can convince him to come to Tokyo with me. We'd figure things out together while exploring the city and attending the Olympics. I smile, imagining the two of us doing all the things I planned together instead of me doing them alone.
"What are you smiling about?" Masa asks, as we cross over Harrison and Michigan Ave. Only a few more minutes till home.
I wipe the stupid smile off my face and frown. "Nothing." I lengthen my stride until I'm right outside my dorm. The parking lot is quiet, and it's still early enough for me to use my swipe card at the far end door instead of entering through the lobby. …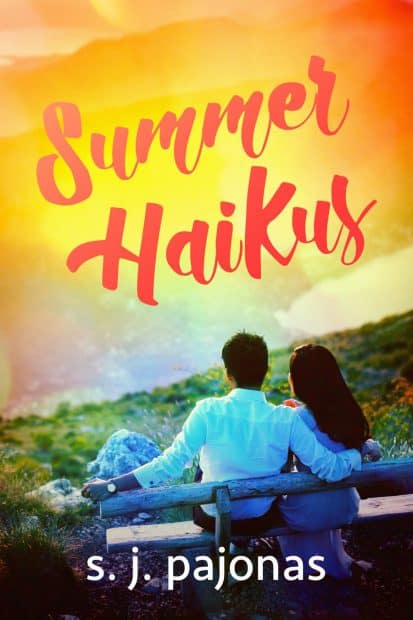 "The romance was one of the best parts of this book. Isa and Masa are perfect for each other and there are this little gestures that meant so much and Masa's haikus which are woven into the story. I loved seeing them go from friends to lovers… This book is exactly what I am looking for in a romance. It had a great story, awesome characters and a setting I fell in love with… If you are looking for a great romance book to read this summer, with focus on Japanese culture, I would certainly recommend you give Summer Haikus a try." – Lola's Reviews
"Overall this book is super kawaii cute. The characters felt very lifelike and I felt that by the end of it that I knew them personally. So much so that I even wanted to watch Isa's YouTube channel and felt a little sad that it only existed within this book. Highly recommended!" – Trish, Between My Lines
"Summer Haikus is an adorable summer read and if you love travelling, reading Isa's perspective on Japan and the different facets of its culture will be especially enjoyable. The lovely haikus are sweet, too!" – Bibliojunkies
"I definitely recommend this book to anyone who's even slightly intrigued by this blurb. Isa was such an endearing but strong heroine, and I loved Masa and Halley for being there for her, and just being awesome characters in their own right. In short, S.J. Pajonas has done it again!" – Brianna, Always Books
"I enjoyed reading and learning about Japan & all things Japanese!The ups & downs of Isa & Masa lives and their love for each other was well told. Thanks for a great read, S. J. Pajonas!" – Dianne, Amazon Customer
"I absolutely loved this book. You know a book is good when it makes you feel things, and this book definitely did that. Not only did it have me laughing, I was smiling through 90% of it. The relationships between the characters are relatable and the writing makes you feel like you're in the book. Definitely a book I would recommend to others, and would read again. The ending was perfect even if some of the characters didn't get what they wanted." – Ashley, Amazon Customer
"Loved the characters. The description of Isa's need to plan everything and anxiety attacks were right on the money. Masa was wonderful, too. Japan came to life and I felt like I was there. Can't wait to read more of your books!" – Brenda Morrison, Amazon Customer
"Thank you so much for another great book to read.I enjoy reading your stories about Japanese people. The love story in this book is great. I enjoyed reading about the Tokyo area plus learning more about Japan." – Carl A Maiese, Amazon Customer
"The author captures what it's like to be young, and in love, in Japan. The story and characters have a certain charm, but the author's love for the culture really shows. It's a nice read that brings back memories for me." – MarkD, Amazon Customer
S. J. Pajonas is a participant in the Amazon Services LLC Associates Program, an affiliate advertising program designed to provide a means for sites to earn advertising fees by advertising and linking to Amazon.com.