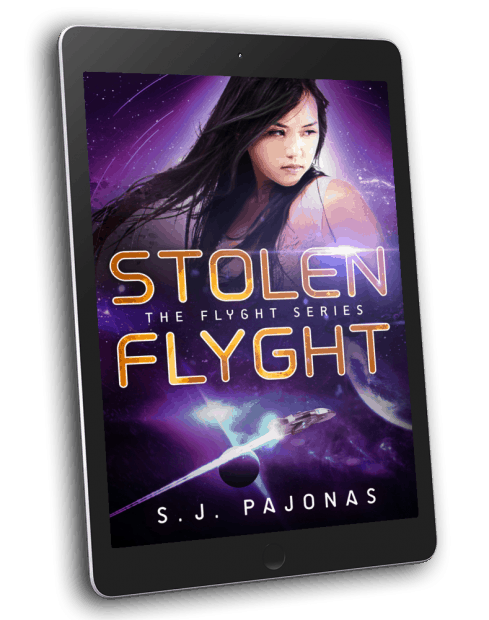 One last mission stands between Vivian and the repurchase of her family farm...
But the cold, snowy planet of Neve will not be easy to conquer.
One last mission to secure her birthright. A frozen world and a sinister conspiracy that may cost her land… and her life.
Vivian will do whatever it takes to finally be victorious in the battle for her family farm. So when her benefactor insists she infiltrate a hostile military base on a treacherous ice planet, she has no choice but to agree. But when two of her crew are apprehended during the operation, her focus shifts to desperate survival.
Outmanned and pinned behind enemy lines, Vivian's options for escape dwindle. But everything she believes in turns on its head when she makes a shocking discovery in the base's top-secret lab.
Can Vivian and her team evade a deadly trap to win back her legacy?
Stolen Flyght is the sixth and final book in the star-spanning reverse harem Flyght Series. If you like galactic heists, mind-blowing twists, and nonstop action, you'll love S. J. Pajonas's soaring climax.
Note: This is a slow-burn romance series!
Genre: Science Fiction Romance / Space Opera / Science Fiction Reverse Harem
Series: The Flyght Series
Rating: Rated R for language (profanity), sexual situations, and violence
Publishing Date: June 19, 2020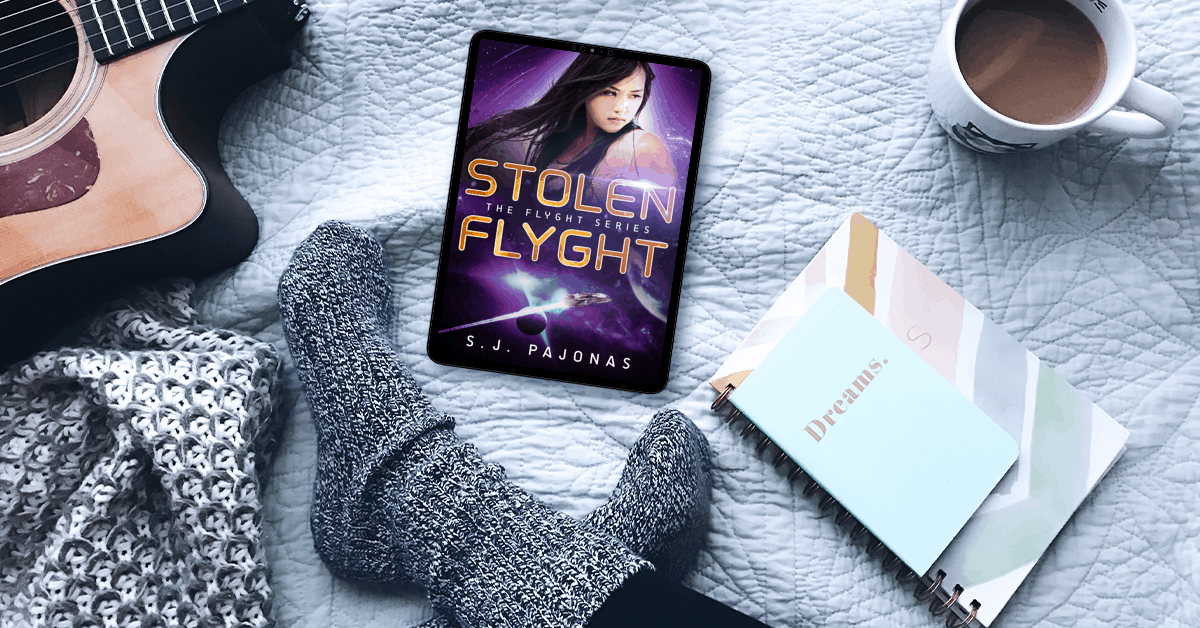 I never thought I'd be entering the Athens Industries building again. Maybe I expected to be dragged in by my hair kicking and screaming? That was a possibility in the not-so-distant past. But as the doors sweep aside, and the cool, conditioned air flows over me in a wave, I'm sure this is where I'm supposed to be.
"Ready?" Jinzo asks, turning to me before we approach security. I reach for his hand to steady my nerves, and he smiles as he takes my fingers in his. "I think we're actually on time."
"We can still say no," Ken reminds me. He reaches over and takes my other hand, sure to make eye contact with me. I flash back to the first time Ken boarded the Amagi. We sat in the auxiliary cargo bay and talked about whether it was smart to do anything against Athens. He warned me then that Athens was unforgiving, a killer. He still feels this way.
My heart squeezes, though, not at the memory of Ken, but at the image of the Amagi in my head. Stolen right out from underneath me.
Stolen.
I'm tired of people stealing from me.
"We can leave now and not be indebted to them." Ken's eyes are bright with warning. "We'll use the Flyght lawyers and hire more of our own to get the Amagi out and…"
I place my hand on his chest. "Where's your sense of adventure?"
His mouth drops open as Jinzo chuckles.
"Vivi, I've had enough adventure in the last few weeks to last a lifetime."
I glance between the two men and shrug off the feeling like I'm missing something. I am. Gus is resting at the hotel, and I miss having his quiet counsel with me. I asked him to come, and his returning message said to go without him.
I take a deep breath and release their hands to grasp the upper arms of both guys. "This is all a means to an end. Sure, we could gather up the last of the money we need in the next few days, and maybe we'd make it to the auction and be the only bidder." Jinzo's lips pull to the side. "But we all know that's not going to happen. We're just not powerful enough on our own. We need the big guns to make this plan work."
Jinzo and Ken slowly nod as their eyes meet, and I drop my hands. They've taken on so much responsibility these past few weeks. I often wonder if they'd be happier sitting on a beach with someone else. But they would be the first to say that's not true. Something tells me they enjoy the challenge of this life I'm giving them. They're gluttons for punishment, just like me.
They've said they're on my side, and it's taken a few weeks, but I believe them. They want to be by my side. They believe in my mission, just as much as I do. I'm not sure how that happened, but I'm glad that's where we are.
"We need to be careful, but I agree with Vivian," Jinzo says, inclining his head to move us along to the security desk. "Let's remember that our network is our top priority. We should never put our relationship at risk because of something Renata Dellis wants."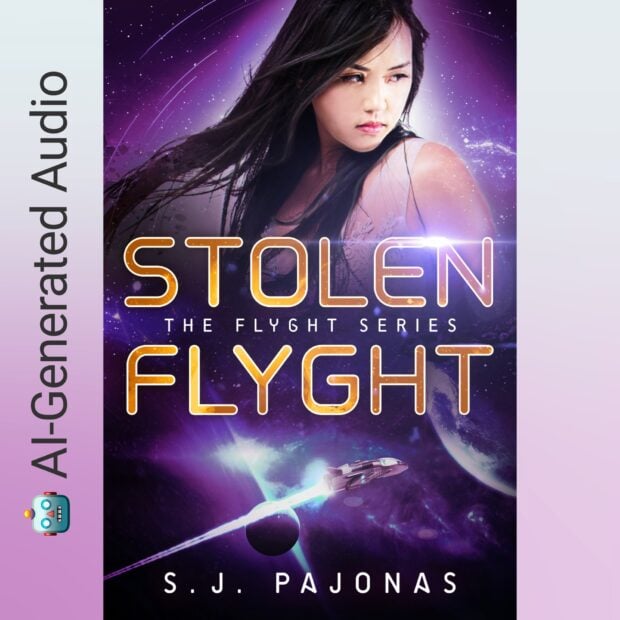 This book was made using Amazon Web Services' Polly AI-Generated Voices. The entire book was proofed by a human, and all pronunciations and presentations were corrected to give you a fantastic listening experience. To hear a sample of this book before purchasing, please visit https://soundcloud.com/spajonas/stolen-flyght-intro-and-chapter-1-sample or listen below!
There are NO REFUNDS OR EXCHANGES on digital products, so please listen to the sample first before purchasing.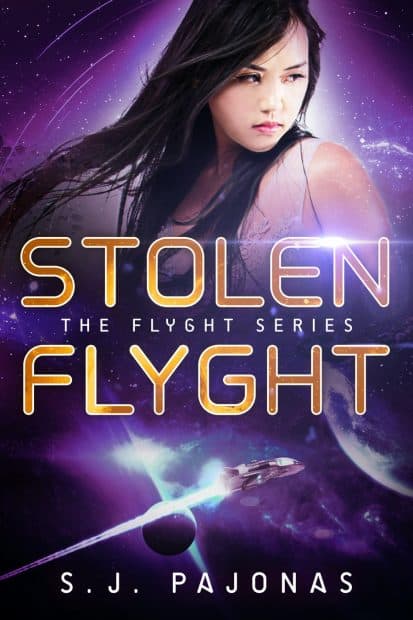 S. J. Pajonas is a participant in the Amazon Services LLC Associates Program, an affiliate advertising program designed to provide a means for sites to earn advertising fees by advertising and linking to Amazon.com.