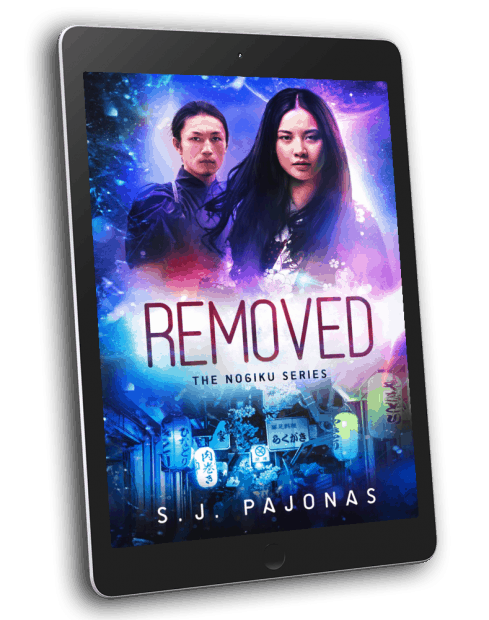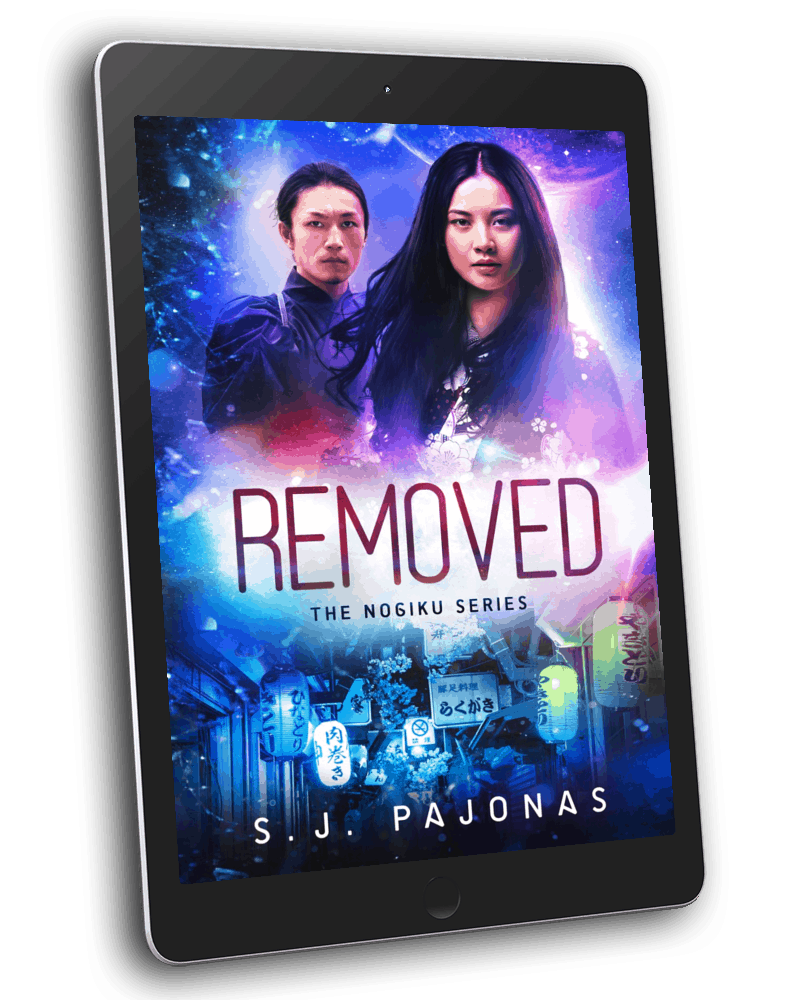 Duty knows no family. Love has no price. Secrets can cost you everything.
Start your journey with Sanaa and Jiro today! Walk the streets of Nishikyō with the geisha, carry a sword, and watch your back.
Sanaa's New Year's Eve wish leads her to a dark, hidden world of corruption, death… and her own strength.
Sanaa believed she had her life planned out — a dream job, a loving family, and a bright future. But when she's reassigned to a mysterious data analyst position under Mark Sakai, her world is thrown into chaos as she discovers that her new role is intertwined with a violent power struggle between powerful clans. Pulled into a deadly world of secrets and lies, Sanaa finds herself inexplicably drawn to Jiro, the swordsman who teaches her to defend herself while also stealing her heart.
Despite their growing attraction, a dangerous truth lies ahead. Sanaa and Jiro must work together to save their city and discover a new peace, no matter the cost. But when the secrets of her family legacy threaten to bring an end to humanity, Sanaa is forced to face the ultimate truth and save them all before the great exodus from Earth begins.
Sanaa must find the courage to confront her destiny and fight for the future of humanity in Removed, the first book in the thrilling science fiction romance Nogiku Series. If you like tenacious heroines, sizzling chemistry, and unique post-apoc settings, then you'll love S. J. Pajonas's romantic adventure.
Genre: Adult Science Fiction / Post-apocalyptic Science Fiction
Series/Book Number: The Nogiku Series / Book 1
Rating: Rated R for violence, language, and sexual situations
Publishing Date: September 11, 2013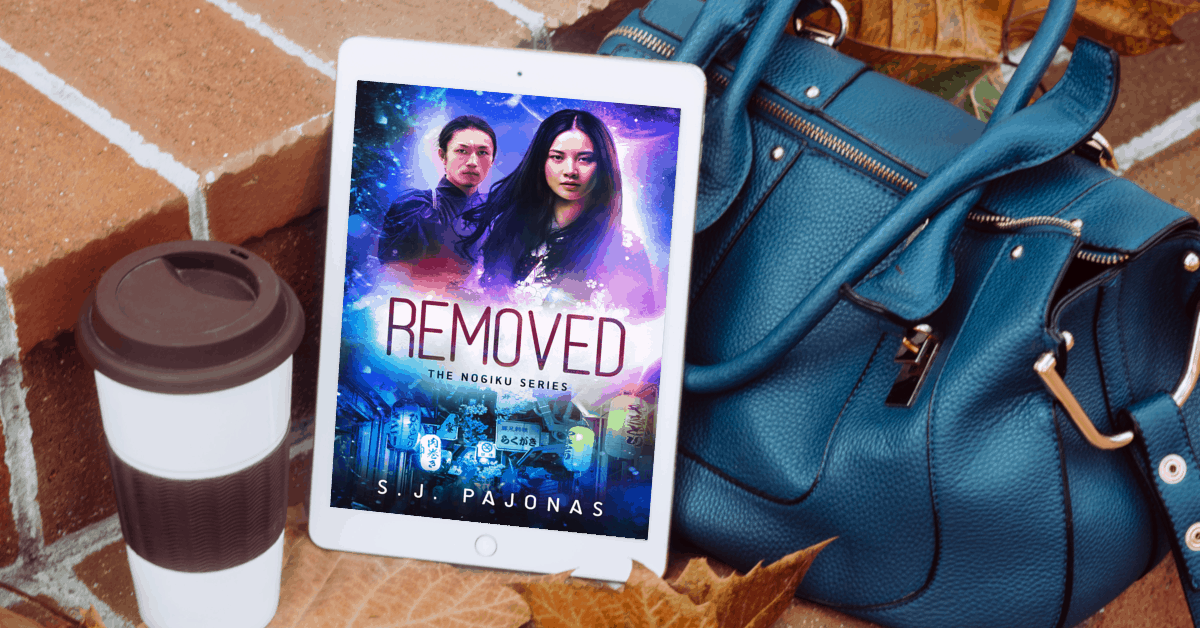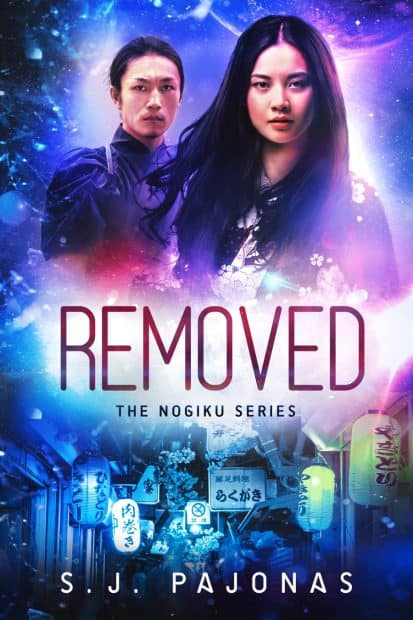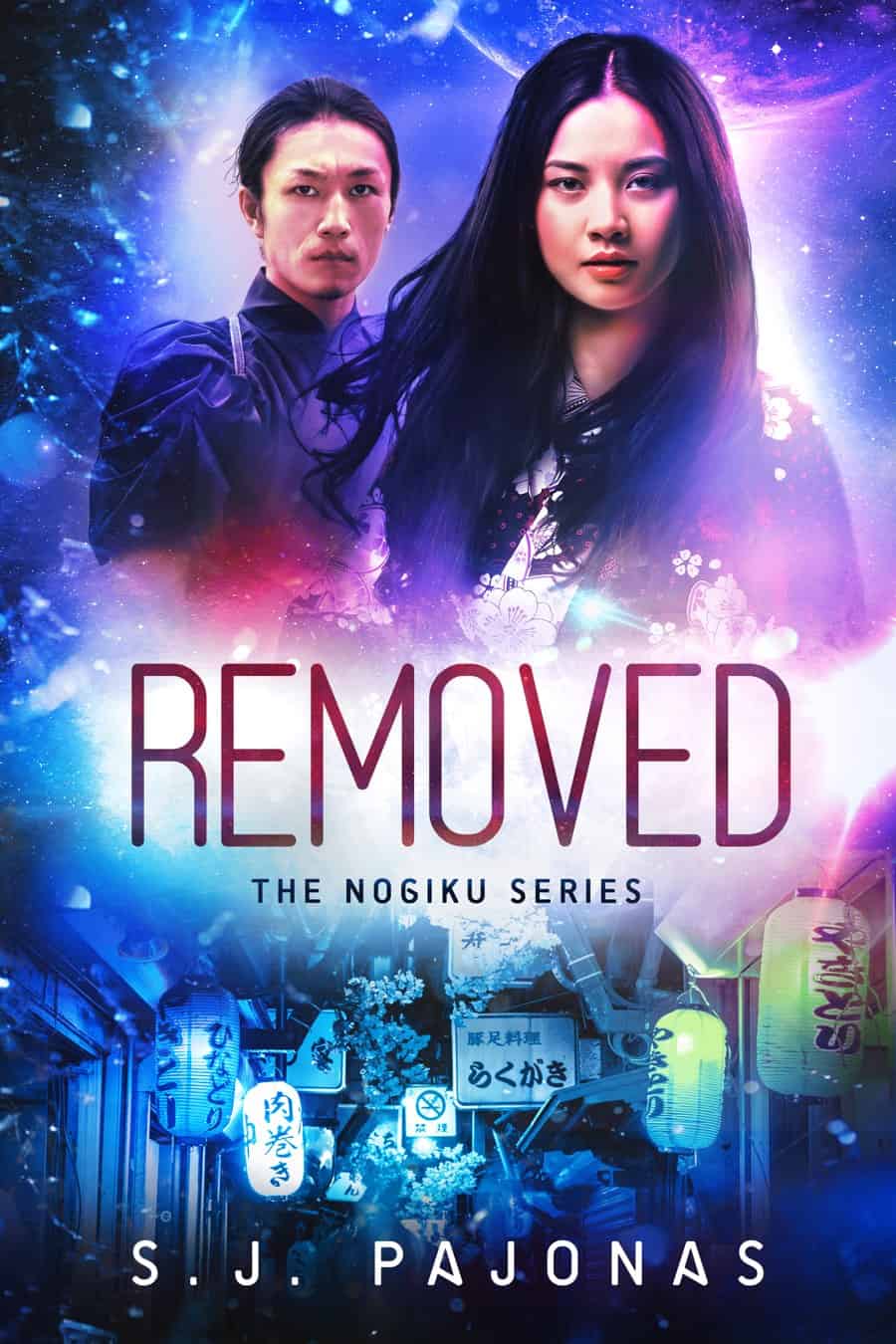 "The book is written like a seasoned pro, mixing so many wonderful elements of style… binding threads between past, present, and a possible, plausible future is what makes this debut work something very special." – C. E. Kilgore, Tracing the Stars
"I loved the incorporation of the Japanese culture, and thought it was very well-done. The science fiction elements were definitely interesting, and I can't wait to see what happens with that in the next part of this series. Sanaa made a wonderful heroine, and after the ending, I can't get back to her and Jiro fast enough!" – Brianna, Biblio Belles
"If you're looking for something unique and imaginative to read, you should give this first book in the Nogiku Series a try, and I'm quite certain you'll be glad you did." – P. K. Hrezo, Author of Butterman (Time) Travel
"This novel has been correctly set up for a series, with a satisfying plot arc and enjoyable cliff hanger for the first book, all the while maintaining plenty of room for the larger plot lines that umbrella over multiple books…I simply love the character of Sanaa. She is complex and that is my favorite kind of person." – Kimberley Sabatini, Author of Touching The Surface
"I have never before been a fan of post-apocalyptic tales as I found them depressing, but this book has changed my mind and I look forward to reading the second in the series…I do not give five stars lightly and this is worth every one." – Derek White, Nerd Girl Official
"I fell completely in love with this story. It starts slow at first, but the pace fits the story. Around halfway through the story really picks up and I was surprised at the twists and turns the story took. While it's labelled science-fiction, the sci-fi elements don't play a big part in this book yet and I am curious to read how it will play a bigger part in future books. The romance is done really well and Sanaa and Jiro are so perfect together! The author really made the world come alive, both through detailing the post-apocalyptic elements and the japanese traditions and influences that shape much of the society and world." – Lola, Lola's Reviews
"This book is a gem among all the westernized science fiction books out there. The Japanese elements didn't take away the mystery of this post-apocalyptic world. I do recommend this to anyone who loves dystopian books. Jiro is swoon-worthy, while Sanaa is kick-ass heroine with freckles." – Dre Wolf, Sporadic Reads
"I loved this book and I definitely recommend it to readers who are looking for a dystopian that is new and different. I will certainly be continuing this series and am eager to find out what happens next!" – Nicole Hewitt, Feed Your Fiction Addiction
S. J. Pajonas is a participant in the Amazon Services LLC Associates Program, an affiliate advertising program designed to provide a means for sites to earn advertising fees by advertising and linking to Amazon.com.