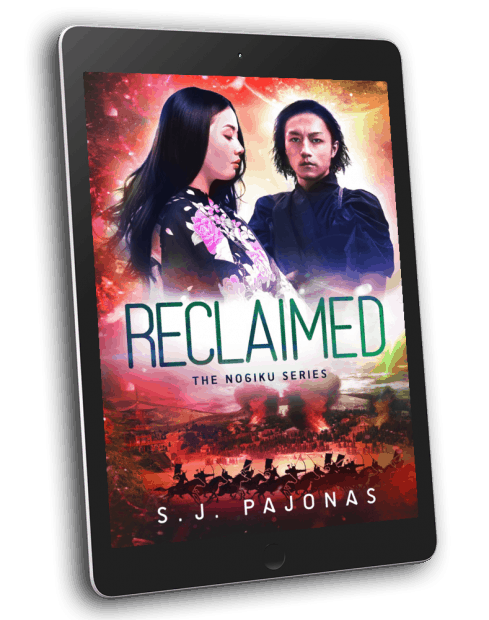 Family lines collide and secrets are finally spoken...
The freedom of Yūsei is in the hands of one woman determined to find equality and justice for everyone on the planet.
The war is just beginning on Yūsei.
On the road and gaining ground against Fujiwara, Sanaa and her team find the local population hesitant to accept them. Charm and bribes can only get the colonists so far, and no matter what Sanaa does, she is not welcomed amongst the men and women of Yūsei. When Sanaa is denied help again, she reaches out to a Northern clan, the Odas, and bargains for a secret technology that will give her an incredible advantage but comes at a steep price.
Being on the road means leaving Yamato undefended, though, and when enemies strike, they leave everything in chaos. With Sanaa and Jiro sacrificing all their time and effort to keeping their home secure, they both must give up nearly everything to save the colonization, their future together, and reclaim Yūsei for its people.
Family lines collide, secrets are finally spoken, and the freedom of Yūsei is in the hands of one woman determined to find equality and justice for everyone on the planet.
Reclaimed is the fourth installment in the Nogiku Series, a saga of post-apocalyptic sci-fi novels set in future Japan.
Genre: Adult Science Fiction / Post-apocalyptic Science Fiction
Series/Book Number: The Nogiku Series / Book 4
Rating: Rated R for violence, language, and sexual situations
Publishing Date: May 28, 2015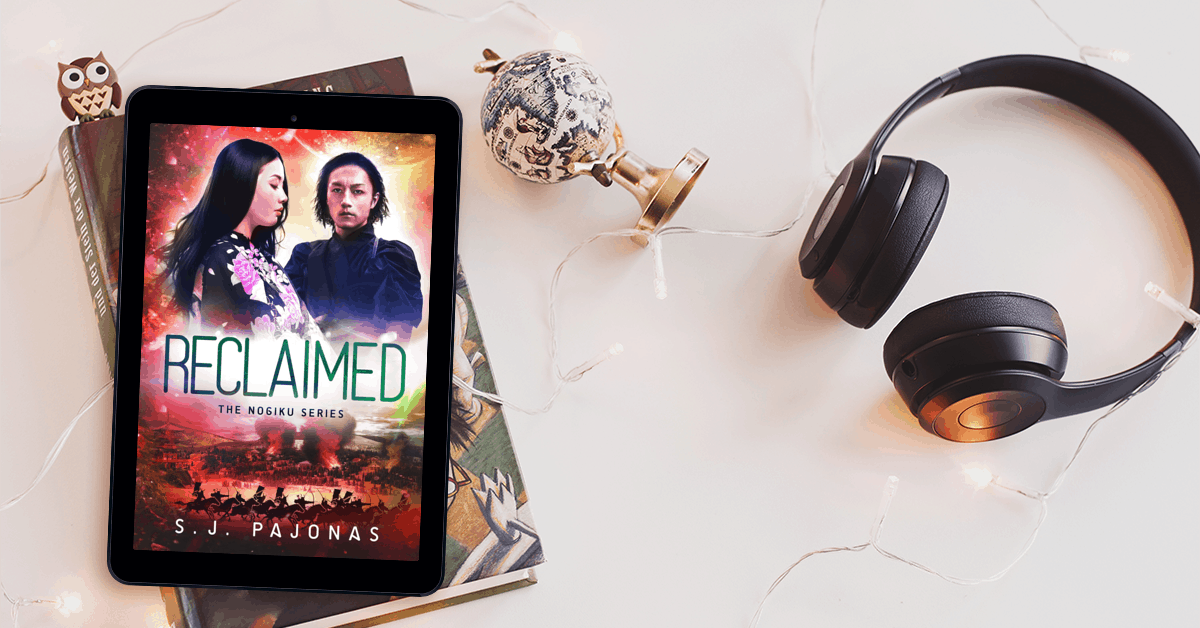 "Watch me," Arata instructs, taking the bow from my hands and grabbing an arrow from a pile at our feet. "Left hand on the grip. Right hand clutches the arrow in the bowstring. Arrow rests on the right side of the bowstring, on the outside." He holds the bow and arrow at arm's length in front of him, the target off in the distance to his left side. "Bring the bow up high, making sure you have torque on the bow and the arrow, pull back and bring down to eye level at the same time." He aims out along the length of the arrow, holding for just a moment before releasing. In a blink, the arrow lands on the target.
"Shin-zen-bi. Truth, goodness, beauty. It's not about how you aim or how strong you are. If you keep the three foci of truth, goodness, and beauty, in your mind and heart, you will always hit the target."
"Shin-zen-bi," I repeat, under my breath. Truth, goodness, beauty. Gods, I have none of those. I lied to Jiro and didn't confide in him when I was too sick to eat. I was selfish and got Hiro's parents killed — definitely not goodness. And beauty? I would never call myself or my actions beautiful, not in a million years.
"I can feel your skepticism," Arata says, laughing and handing me a shooting glove. "Here. I'll help you put it on." While he wraps my hand in the long straps of the two finger and thumb glove, he repeats, "Shin. Zen. Bi. The strength in drawing the bow comes from starting high and opening your arms. Think of the truth of the arrow finding its target, a straight line. Every shot you make comes closer to the truth. Goodness is not an act of kindness, but more a way of peace. And you will find, with time, beauty in the way the bow bends, the arrow flies, and the greatness and honor of the ritual."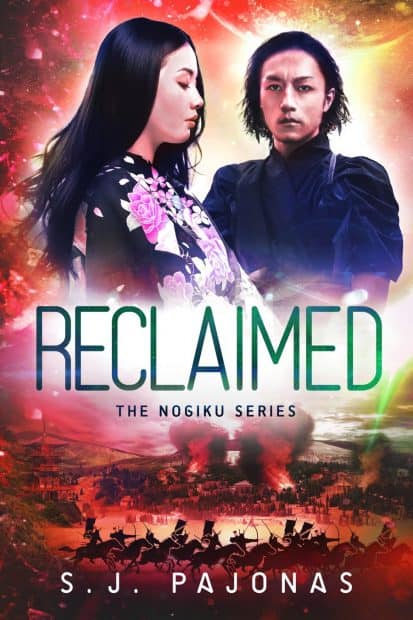 "I've now read all 4 books and I'm a little hungover and sad, mostly because all I want is MORE!" – Pavarti, Amazon Customer
"Overall, I think this was a really good way to end the series… I highly recommend this series if you're at all interested in sci-fi. And if you don't mind romance with your sci-fi, I'm convinced that you can't go wrong with these books." – Brianna, Always Books
"All in all I really enjoyed this book, but I had hoped for a happier ending, even though this is a good ending and staying true to the world and realistic at the same time. I just hoped for more for these characters as they deserve more." – Lola's Reviews
S. J. Pajonas is a participant in the Amazon Services LLC Associates Program, an affiliate advertising program designed to provide a means for sites to earn advertising fees by advertising and linking to Amazon.com.