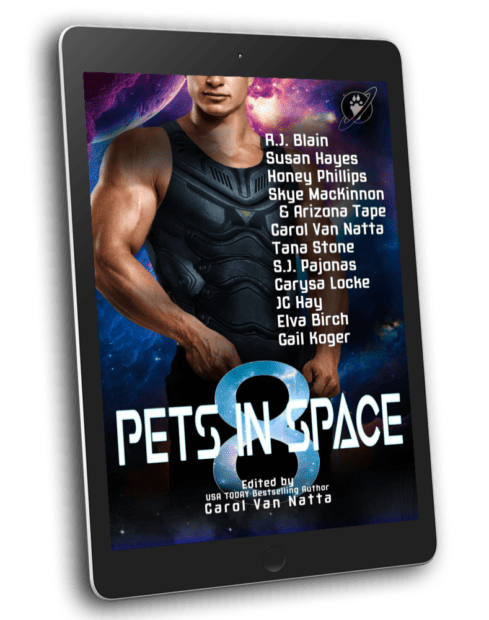 Pets in Space® is back for a new year of adventures!
Featuring 11 original, never-before-released stories from some of today's bestselling science fiction romance and fantasy authors, including S. J. Pajonas...
Blast off into adventure with the eighth installment of PETS IN SPACE, a dynamic anthology of 11 never-before-seen science fiction romance stories!
Rocket through the multi-verses brimming with heart-pounding escapades, swoon-worthy romances, and the best pet sidekicks ever!
Each story will pull you into the far-flung corners of the cosmos with intrepid heroes and heroines you'll want to cheer for as they fight to save their world and find their happily ever afters. You'll adore the furry, feathered, and scaly friends who have come to help their brave human companions on their quests.
This limited-edition anthology includes novellas by some of the biggest names in science fiction romance including USA TODAY bestselling authors R.J. Blain, Susan Hayes, Honey Phillips, Skye MacKinnon, Arizona Tape, Carol Van Natta, Tana Stone, S. J. Pajonas, Carysa Locke, JC Hay, plus award-winning authors Gail Koger and Elva Birch.
The Pets in Space 8 authors continue their vital support of Hero-Dogs.org, the non-profit charity that provides trained service dogs for disabled U.S. veterans and first-responders.
Featuring Tilli's Second Chance by S. J. Pajonas, the third book of the Kimura Sisters Series…
About Tilli's Second Chance...
Betrayed and expelled from the Academy, Tilli Kimura, a spaceship designer, is given one chance to redeem her dreams — but reclaiming her future could mean losing her heart.
Genre: Science Fiction Romance / Science Fiction Action Adventure / Space Opera
Series: The Kimura Sisters
Publishing Date: October 3, 2023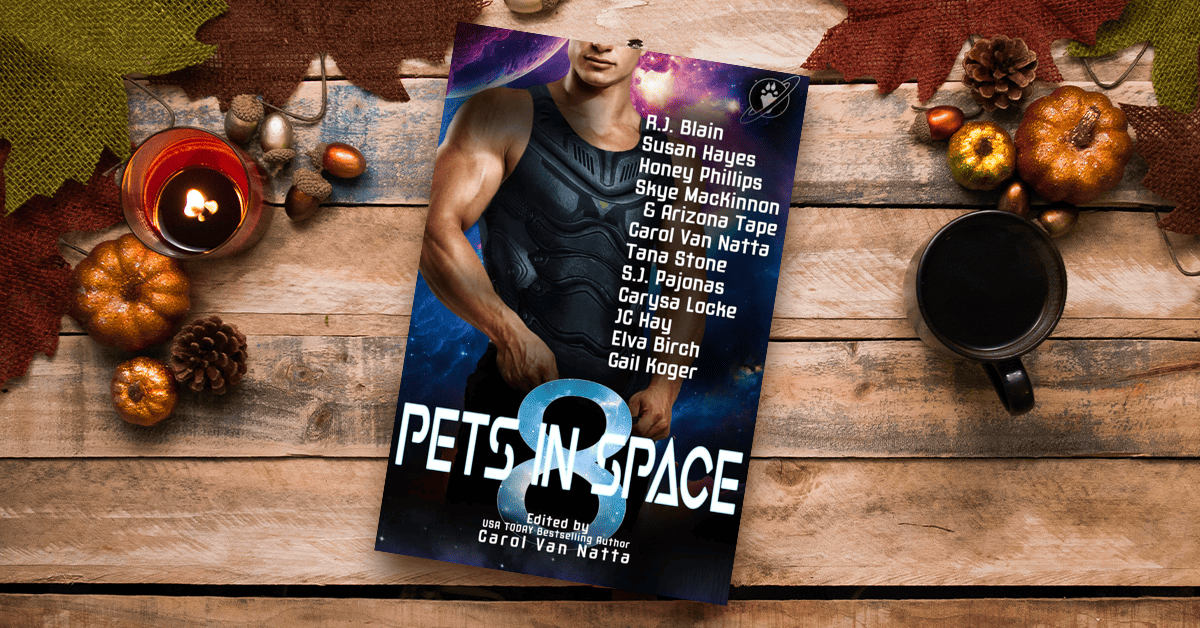 Oh. There's already a crowd outside of the conference room. Wow. There are a lot of suits crammed into the small hallway, all talking animatedly over each other. My heart thuds in my chest as I take in the sight. I've never seen so many top-tier scientists and engineers gathered together in one place. I scan the people waiting, searching for familiar faces among the sea of strangers. Not that I want to see anyone in particular or anything. Many people my age who work here will remember what happened… and I'm trying to forget it.
Trying and failing.
Ivan nudges me forward, seeming to sense my hesitation. He takes a few steps ahead of me and weaves his way through the crowd, effortlessly dodging moving shoes and other animals. I follow him, grateful for his presence and confident that he won't lead me astray.
Oh shit.
That's when I see him — Kaito Nakamura, my former schoolmate.
A flutter of attraction stirs within me. His tall frame towers over the crowd, and his black hair is tousled, framing his angular face. His eyes sparkle when they meet mine, and my heart rate quickens as our gaze lingers for a moment. A tingle of anticipation runs through me as I take in the sight of him after all these years. Did I have a crush on him at some point? I probably did. I've had hundreds of crushes throughout my life, several recently.
Anyway, it doesn't matter. I quickly shake it off. I'm here for business, not a trip down memory lane.
His eyes slide away, and my stomach drops. Memories of our past interactions flood my mind, and I wonder if he even remembers who I am. He must. I remember him being there when I was accused of cheating. But I'm probably just that girl who sat next to him in physics class and got all the answers right.
That's right. I was the know-it-all before I was the cheater.
"Tilli, don't let your nerves get to you," Ivan whispers, returning to my feet. "You're here for a reason, and you've worked hard to get where you are. Remember, focus on the task at hand." Ivan's golden eyes narrow as he watches Kaito from afar. "There'll be time for distractions later."
"Right," I mutter, forcing my gaze away from Kaito to the meeting room.
I slip through the crowd, aware that some people are moving on and not staying in this room. This appears to be a transition time between the previous meeting and my upcoming one. Several people push past me, their paired animals at their feet. Someone's fox brushes against my leg, so I move to the side…
And step straight into Kaito.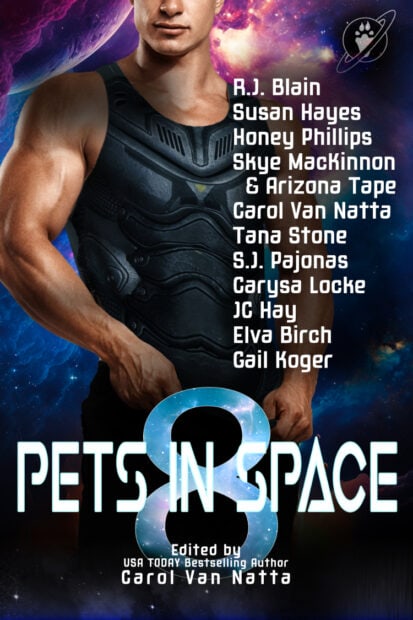 PETS IN SPACE IS PROUD TO SUPPORT HERO DOGS
Proud supporters of Hero-Dogs.org, Pets in Space® authors have donated over $16,500 in the past six years to help place specially trained dogs with veterans and first responders. 10% of all pre-orders and the first month's royalties of Pets in Space 8 will again go to Hero-Dogs.org. Open your hearts and grab your limited release copy of Pets in Space 8 today so together we can continue to assist this worthy charity!
S. J. Pajonas is a participant in the Amazon Services LLC Associates Program, an affiliate advertising program designed to provide a means for sites to earn advertising fees by advertising and linking to Amazon.com.