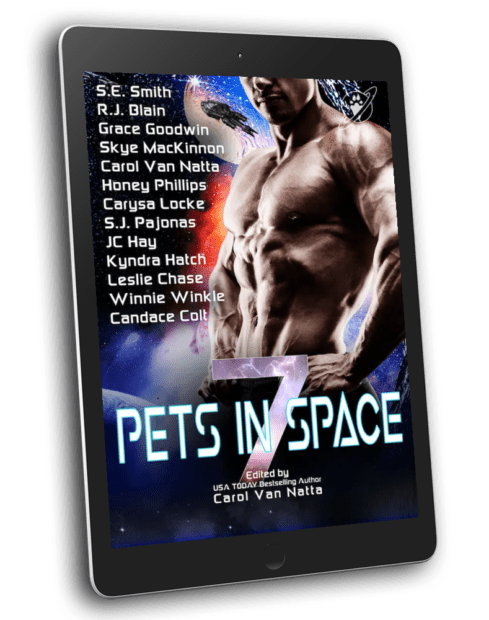 Pets in Space® is back for a new year of adventures!
Featuring 13 original, never-before-released stories from some of today's bestselling science fiction romance and fantasy authors, including S. J. Pajonas...
The Pets in Space 7 anthology is packed with action and romance, starring your favorite sci-fi pets. From space pirates to aliens, these furry and feathered friends are always ready for a new adventure.
The award-winning anthology Pets in Space 7 featuring 13 of today's bestselling SFR authors is back for a limited time! Discover how pets help their human and alien companions find love and save the galaxy. From dogs to cats to unicorns and sea creatures, these tales show that pets are more than just animals – they're family. Grab your copy today and support Hero-Dogs.org, a non-profit charity that improves quality of life for veterans of the U.S. military and first-responders with disabilities.
Don't miss out on this limited-edition anthology before it is too late!
10% of all preorders and the first month's royalties of Pets in Space 7 will again go to Hero-Dogs.org.
Featuring Myra Big Mistake by S. J. Pajonas, the second book of the Kimura Sisters Series…
About Myra's Big Mistake...
In this billionaire-meets-everyday-girl romance, Myra's burdened by a lifetime of disappointment. Nosuké's been her secret admirer for years. Will a roll of the dice lead to a cosmic courtship?
Genre: Science Fiction Romance / Science Fiction Action Adventure / Space Opera
Series: The Kimura Sisters
Publishing Date: October 4, 2022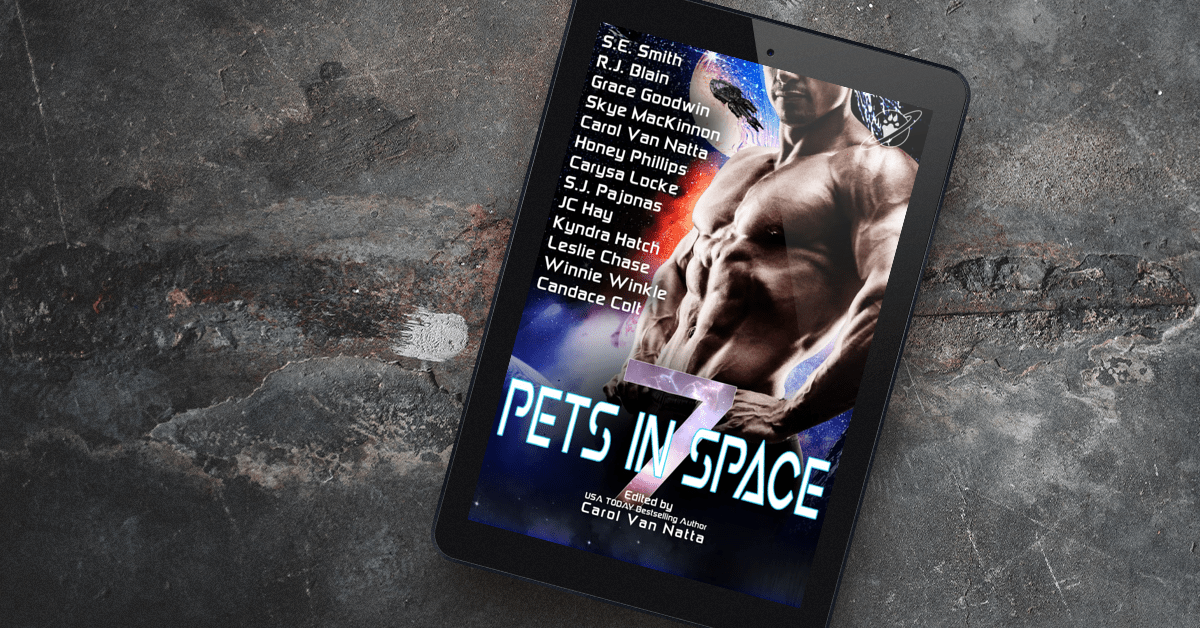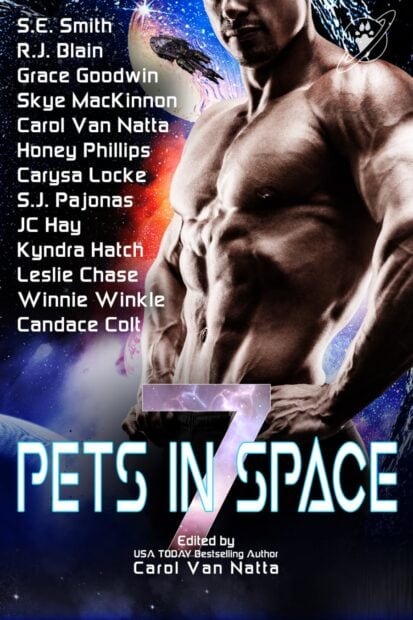 PETS IN SPACE IS PROUD TO SUPPORT HERO DOGS
Proud supporters of Hero-Dogs.org, Pets in Space® authors have donated over $16,500 in the past six years to help place specially trained dogs with veterans and first responders. 10% of all pre-orders and the first month's royalties of Pets in Space 7 will again go to Hero-Dogs.org. Open your hearts and grab your limited release copy of Pets in Space 7 today so together we can continue to assist this worthy charity!
S. J. Pajonas is a participant in the Amazon Services LLC Associates Program, an affiliate advertising program designed to provide a means for sites to earn advertising fees by advertising and linking to Amazon.com.