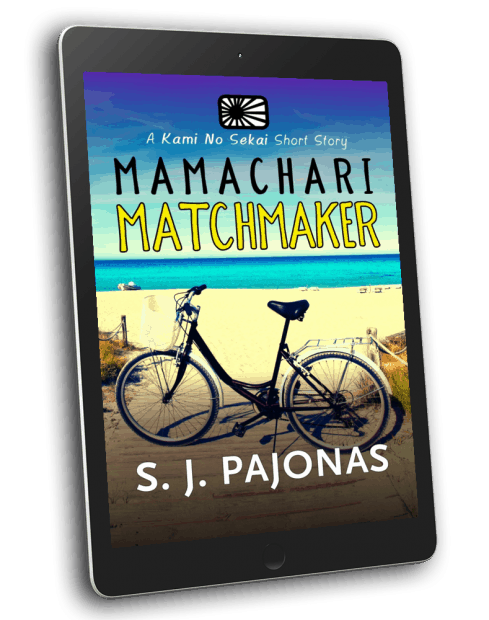 This bike longs to be owned by a family with kids...
But is bought by a quiet, cosplaying, young woman instead.
No longer available as a single title...
About Mamachari Matchmaker...
Shhh… Listen To The Gods.
The Japanese believe the gods live in all things. Trees, appliances, animals, buildings — they all have a spirit living within them. Maybe, if you listen carefully, you can hear them too.
This bike longs to be owned by a family with kids but is bought by a quiet, cosplaying, young woman instead.
How will Mamachari help Eriko to find true love?
Genre: Magical Realism / Paranormal & Urban Fantasy / Coming of Age / Romance
Series/Book Number: Kami No Sekai / Story 3
Rating: Rated PG-13 for language
Publishing Date: March 20, 2015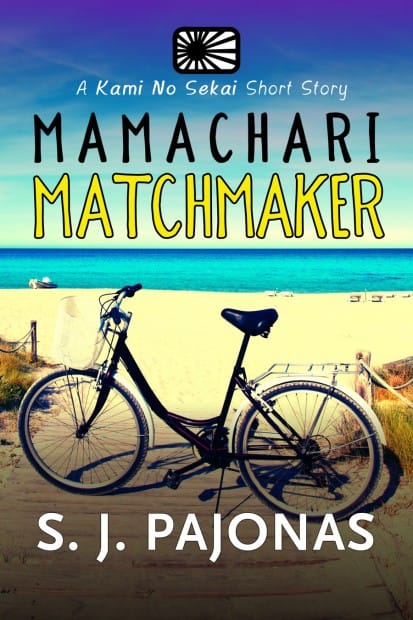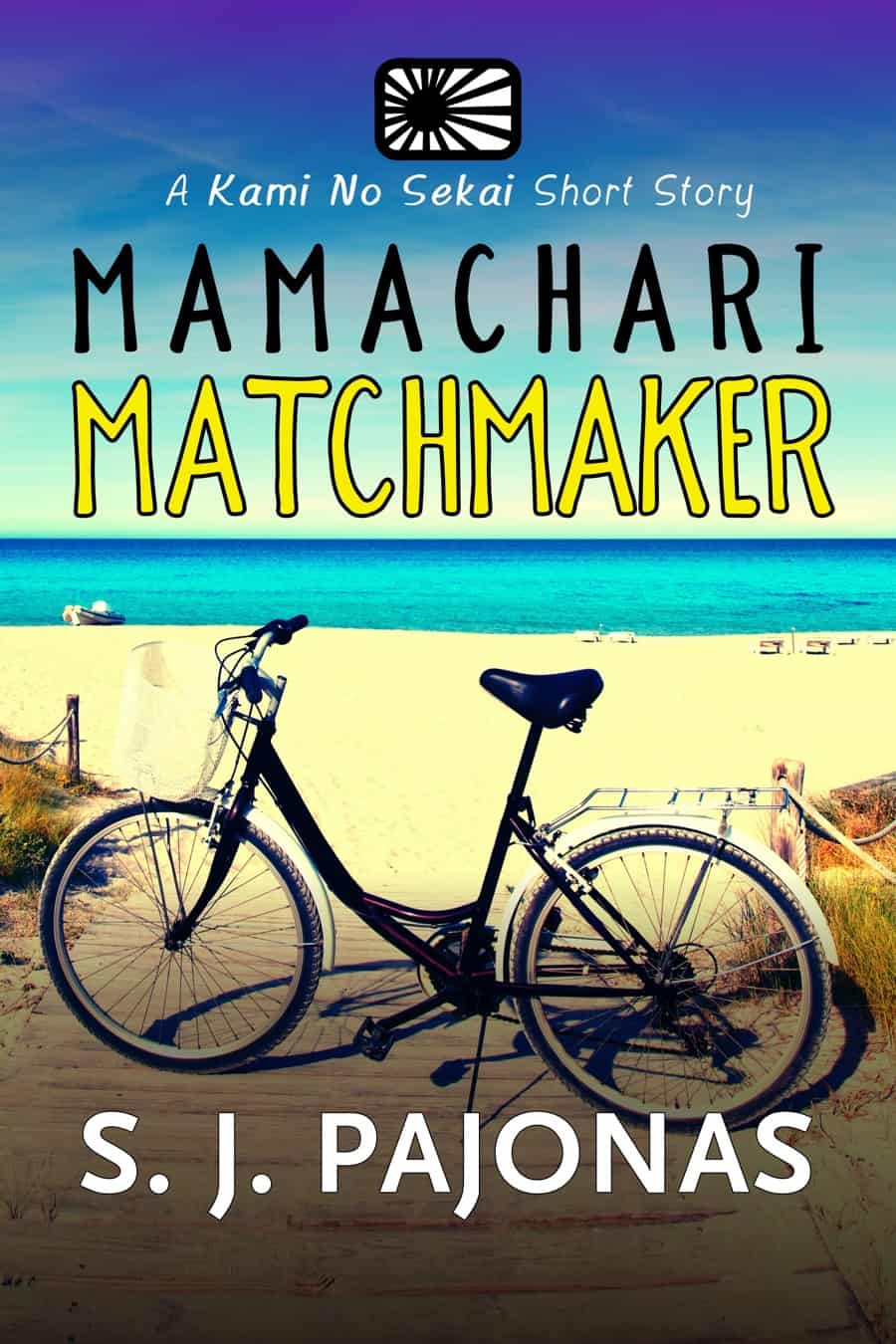 "Another great short story! I love this series and how the items have personality and meet a person who can hear them. I really liked the characters in this one and the romance was sweet and well done. The epilogue was awesome as well. I also liked the message about finding someone who loves you how you are. And we learn a bit more about the world and the amount of items that have personality. These short stories always bring a smile to my face and leave me feeling happy. I can't wait for the next one!" – Lola, Lola's Reviews
"I don't read many short stories, but Pajonas' stories are perfect for a quick read that makes me smile and always leaves my heart happy!" – Karen, Amazon Customer
"This story was delightful! I loved the relationship between Erica and the green bicycle… If you have an interest in otaku, cosplay, or the kawaii culture then you'll love these elements in the story. I think this story would be very successful if it were translated into Japanese and it would also make an enchanting anime (animation produced in Japan). Give it a go and you'll discover it's an uplifting and inspirational story that doesn't take long to read and I have no doubt you'll enjoy it as much as I did!" – Sakura, Amazon Customer
"Love this story. Of the three so far this is the one that I identified with the human main character the most. Along the way I fell for her mamachari who cracked me up with their relationship advice." – Christina Adcock, Amazon Customer
"Beyond amazing. Has an amazing imagination. No word fluff, characters super adorable and I really love the book set. Read all four in one sitting and now here to review. Cannot wait till she brings a toaster or candleholder to life, lol…." – Aisha-Kimberly Hashmi, Amazon Customer
S. J. Pajonas is a participant in the Amazon Services LLC Associates Program, an affiliate advertising program designed to provide a means for sites to earn advertising fees by advertising and linking to Amazon.com.