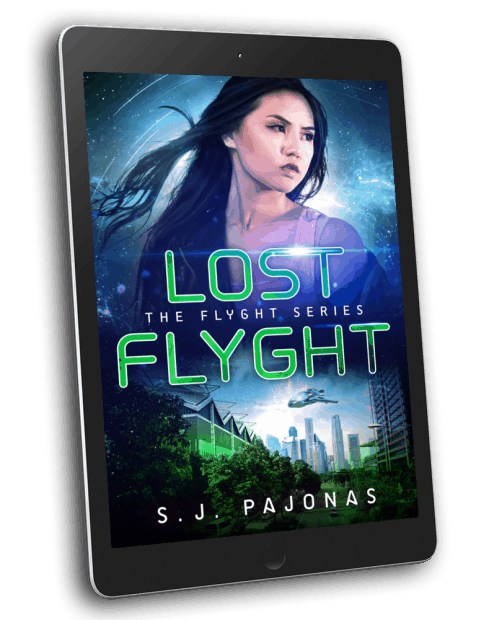 While the Amagi is falling to pieces in spacedock...
Vivian is going on vacation!
A frustrated captain. A starship on the fritz. Can she salvage her smuggling trade before jealous rivals knock her out of the galaxy?
Vivian Kawabata feels like her wings have been clipped. With her broken ship in the repair yard, and her crew begging her to take a break, she agrees to a private villa getaway with the chance to seduce her new hot medic. But her beach vacation becomes a stressful battleground when an ex's former consort swoops in with a destructive agenda.
With her family's farm at stake, the only way to outmaneuver the cutthroat may be by getting back to her roots… and extraordinary plants. But even if she digs up the dirt she needs, she still has to deal with in-laws, shady shopkeepers, and a shocking discovery aboard her ship.
Can Vivian get her vessel and her men aloft, or will her operation crash and burn?
Lost Flyght is the fourth book in the Flyght Series of sci-fi reverse harem romance. If you like seductive space operas, warp-speed world-building, and high-octane twists and turns, then you'll love S. J. Pajonas's star-struck tale.
Note: This is a slow-burn romance series!
Genre: Science Fiction Romance / Space Opera / Science Fiction Reverse Harem
Series: The Flyght Series
Rating: Rated R for language (profanity), sexual situations, and violence
Publishing Date: January 3, 2020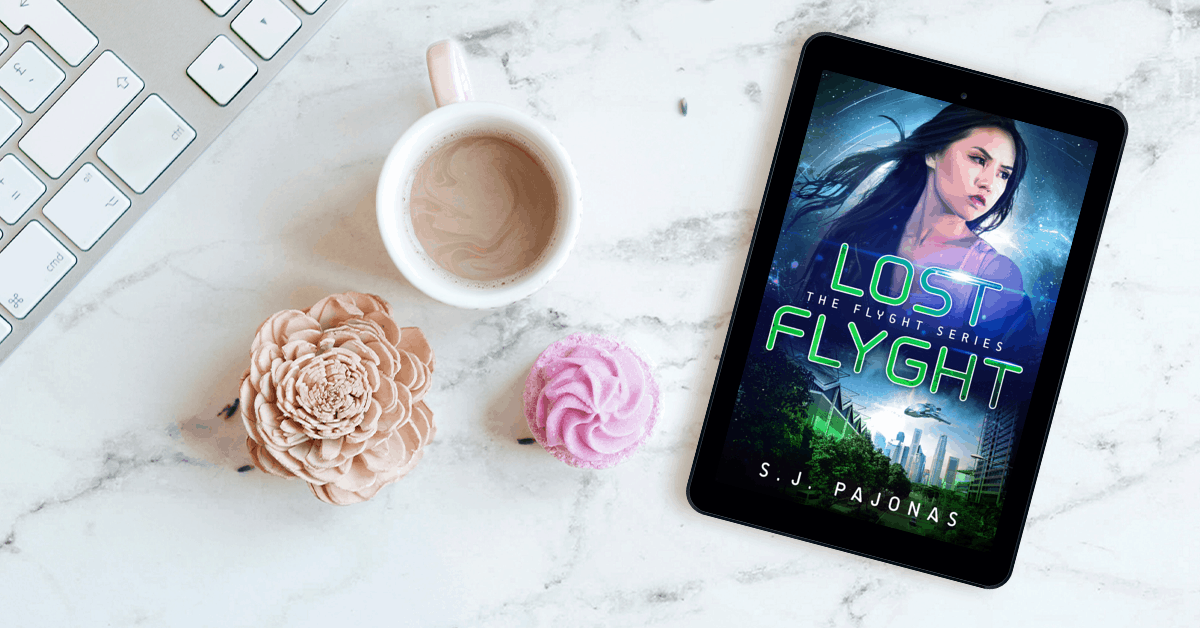 "So," Marcelo says, leaning back in his chair and cradling the hot cup of tea in his hands, "let's talk about the Lees."
I reflexively glance over my shoulder even though I know Jinzo and Asteria are both doing their jobs and Marcelo shut the airlock door.
Marcelo's smile is all-knowing.
"When I first inquired with Jinzo about bringing him into your network, I also had a long chat with Hera Lee."
"You did?" I lean forward, eager to hear any bit of information or gossip he may have. My teacup sits on his table, untouched. I don't trust my hands today. They're tired from handling hot sauce, and little tremors jostle my fingers when I'm not paying attention.
"I did. She expressed her desire for Jinzo to move on from Cressida. Cressida and Ms. Lee had never gotten along, and Ms. Lee was pleased when Jinzo decided not to renew their contract. She believed they were through since they hadn't been together for several months."
I nod, remembering what Jinzo had told me when I first found out about Cressida. Their contract had expired, and they hadn't spoken for months. He had moved his belongings from her home on Avenal. He believed they were done.
Cressida had other ideas.
"Ms. Lee was hoping he'd meet someone more down to earth, less obsessed with wealth and fame…"
Marcelo's words taper off as I lean forward and bang my head on the table. My mug of tea clatters with each thump.
"Ms. Vivian, you're going to spill your tea."
"Less obsessed with wealth and fame?"
Marcelo moves my tea to the end of the table. "You are not obsessed with wealth or fame. What makes you think others would believe that?"
I blink my eyes a few times. "Are you blind?"
He tilts his head to the side, and I transform into a five-year-old.
"I'm obsessed with money. I need it more than anything." I throw my hand out to the side, indicating all I've fought for. "I count every credit. Every day. I think about how to get more of them constantly." I rub my face, sigh, and put my head down on the table. "I miss my farm. I miss my home. I miss my normal life." I lift my head. "I don't belong here."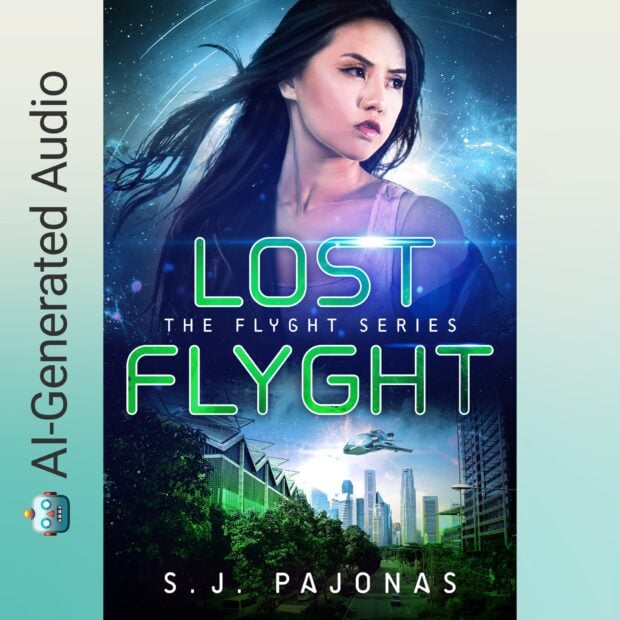 This book was made using Amazon Web Services' Polly AI-Generated Voices. The entire book was proofed by a human, and all pronunciations and presentations were corrected to give you a fantastic listening experience. To hear a sample of this book before purchasing, please visit https://soundcloud.com/spajonas/lost-flyght-intro-and-chapter-1-sample or listen below!
There are NO REFUNDS OR EXCHANGES on digital products, so please listen to the sample first before purchasing.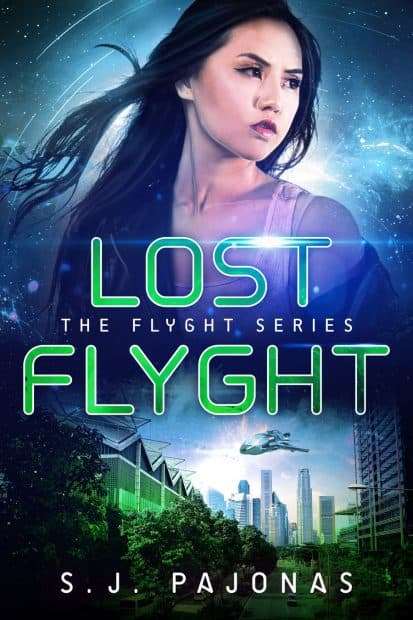 S. J. Pajonas is a participant in the Amazon Services LLC Associates Program, an affiliate advertising program designed to provide a means for sites to earn advertising fees by advertising and linking to Amazon.com.