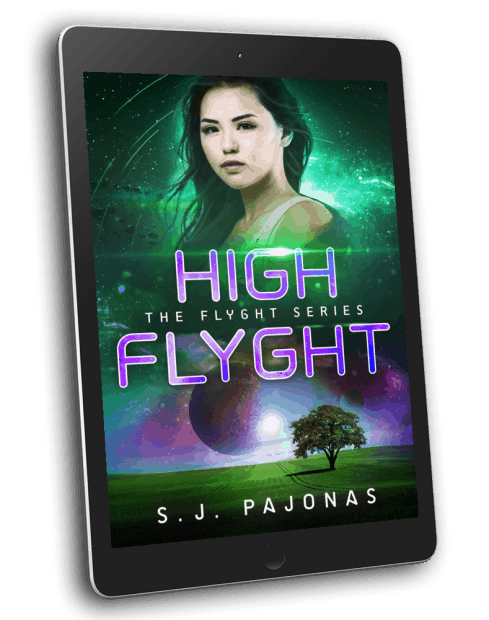 A secret box, an unrequited love, a dangerous experiment...
Vivian's responsibilities are getting hard to handle...
A sister betrayed. A discovery of contraband. Can she save her family or will she crash and burn?
Vivian Kawabata won't rest until she reverses her family's unfortunate lot. Still fuming over her brother's betrayal, she struggles to rustle up a few more eligible men for her anemic relationship network and a medic for the crew before someone dies on her watch. But she thinks her luck is finally beginning to change when they uncover her conniving brother's stash of valuable superhero seeds.
Hoping the plant's mysterious powers can buff both her crew and her bank account, she races to turn the crop into cash. But when her alluring ex, Ken, returns, managing her bedroom threatens to steal her focus. With old wounds reopening, jealous competitors, and dangerous side effects, Vivian fears for her life… and her heart.
Are she and her newfound network doomed, or can she finally chart a course for success and love?
High Flyght is the third book in the far-flung Flyght Series of sci-fi reverse harem romance. If you like clever heroines, sexy men, and fast-paced action, then you'll love S. J. Pajonas's captivating universe.
Note: This is a slow-burn romance series!
Genre: Science Fiction Romance / Space Opera / Science Fiction Reverse Harem
Series: The Flyght Series
Rating: Rated R for language (profanity), sexual situations, and violence.
Publishing Date: November 8, 2019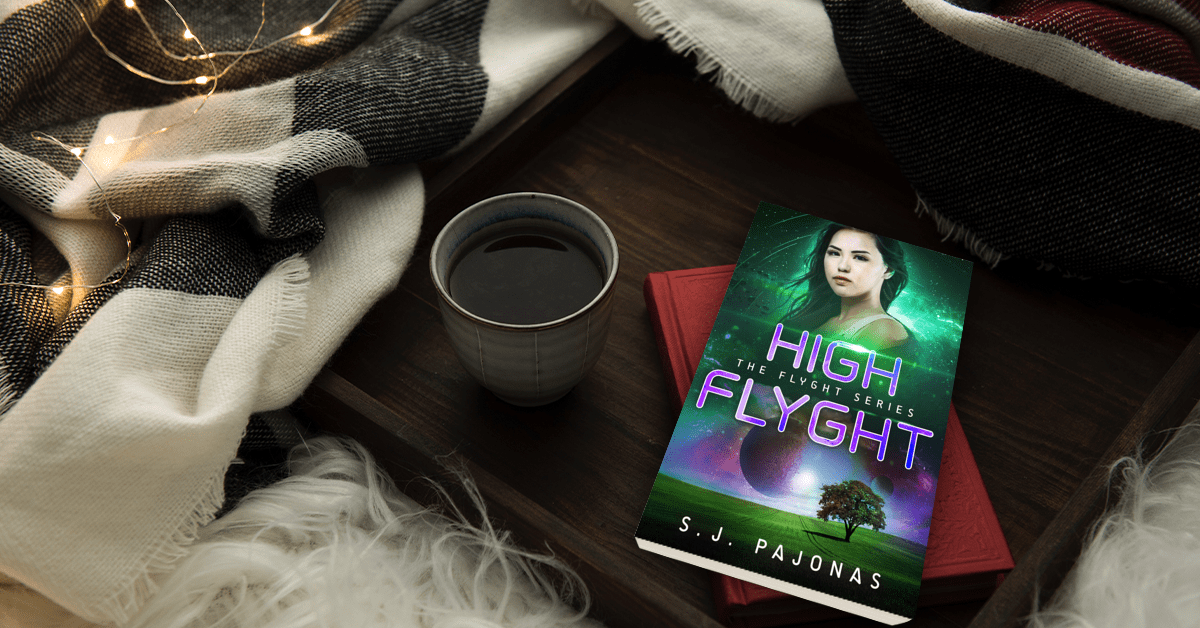 The sharp stomp of my boots echoes off the pristine white walls as I make my way to my mother's hospital room.
Jinzo's head turns at each door, checking the room numbers as he keeps me from running ahead and disturbing everyone on the floor.
"233, 235…" He mumbles. Glancing at me from the corner of his eye, he hesitates. "Are you going to be all right?"
"All right?" I ask, my voice rising. "All right? What do you think?"
He slows down so he's walking right next to me.
"I think I wasn't sure an hour ago when you got the call. I mean, I'm still getting to know you and everything. But now I realize that icy silence is not what I thought it was."
I stop dead in my tracks, and a nurse scuttles around us.
"I… am… so pissed off, it's not even funny. We left funny on a deserted planet and flew away ten years ago. That's how angry I am."
Jinzo runs his hand over the short hair on his head and sighs.
"I don't like being lied to," I tell him and proceed down the hall.
"Technically," Jinzo begins, running up to me, "it's an omission. Your father has been radio silent for weeks, right? So try not to be too mad at them. They're only trying to protect you."
"Jin —" I begin, ready to tear his head off.
He rests his hand on my arm. "They're being stupid parents. My mother and father do this to me all the time, too. And I've been as angry as you are right now."
My anger cools ever so slightly.
"I'll treat you to coffee and a croissant after this?"
I huff a breath out of my mouth and marvel at how he's figured me out already. "Do you think you can cool me off with caffeine and sugar? Am I really that easy?"
He places his hand on the small of my back and moves me along.
"No comment. I do not wish to incur the Wrath of Vivian today."
We pass a nurses' station and come to room 243. A curtain is pulled over the door entrance, swaying in a light breeze. The smell of cherry blossoms knocks me back, and I inhale sharply.
Mom.
"Hello?" I call out as I move the curtain aside and walk into the hospital room.
My skin crawls as I take in the hospital bed, the screens on the wall displaying her vitals, and Mom's pale face as she turns towards me.
I leave Jinzo in the doorway and cross the room to her.
Any residual anger melts away as Mom's lips twitch into a smile, and my father stands up from the chair next to the bed.
"Hey, Mom."
She lifts her hand from the bed, and I swoop right in to hold it in mine. Her skin is withered and papery, and I can see why. The bruises on her left hand where the IV is inserted show she's been here for a while. Hospital air is as dry as the desert.
"Vivian, what are you doing here?" Mom asks, and her eyes dart to Dad. "Nuno, I told you not to bother her."
He shrugs. "It was time."
"I've been calling you both now for weeks, and no one has responded to me." I glance from Dad to Mom. "How long have you been in here?"
Dad sighs as Mom presses her lips together. "She's been in and out of the hospital since we moved into Tomu's apartment. First, we thought she had food poisoning. Then it was her blood pressure. Now her heart is showing signs of stress."
Stress.
I nod, my head bouncing to a slow beat. I'm sure my own blood pressure is off the charts, and some nights I barely sleep, which only makes the situation worse. But I'm young and can handle it. Mom is not a spring chicken anymore.
"Mom…" I coach my voice to give her a smile by imitating her from my childhood. "You have to be well or who will take care of Dad?"
Dad laughs, and Mom smiles. Mission accomplished.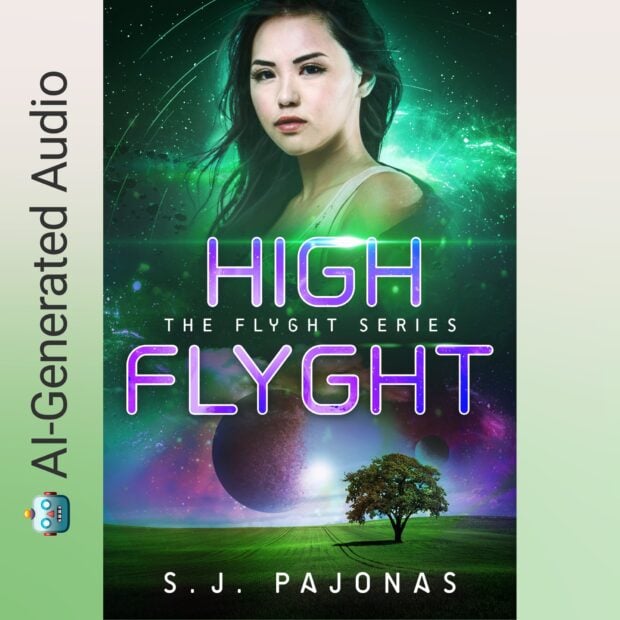 This book was made using Amazon Web Services' Polly AI-Generated Voices. The entire book was proofed by a human, and all pronunciations and presentations were corrected to give you a fantastic listening experience. To hear a sample of this book before purchasing, please visit https://soundcloud.com/spajonas/high-flyght-intro-and-chapter-1-sample or listen below!
There are NO REFUNDS OR EXCHANGES on digital products, so please listen to the sample first before purchasing.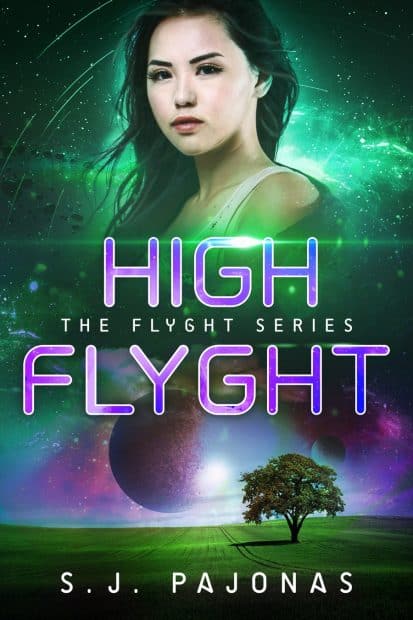 S. J. Pajonas is a participant in the Amazon Services LLC Associates Program, an affiliate advertising program designed to provide a means for sites to earn advertising fees by advertising and linking to Amazon.com.