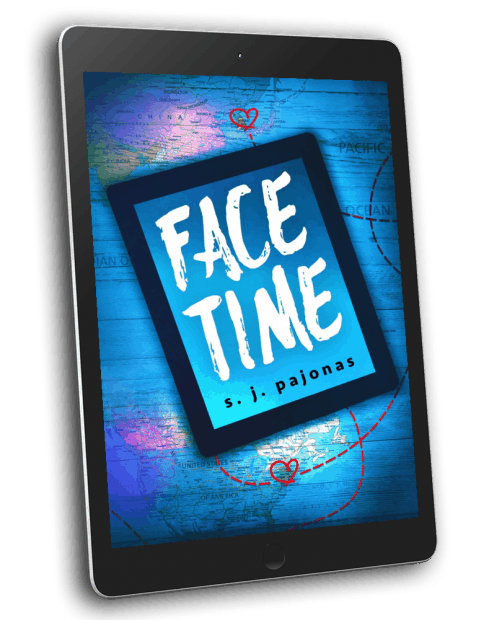 Can the picture on your screen ever be as good as the real thing?
Face Time is a funny, romantic, modern-day story about two people who connect across the world.
Available only to newsletter subscribers!
After the best first date ever, Lee thought Laura was funny, intelligent, and impulsive, and Laura loved Lee's sweet smile and the way he expertly filled in every awkward pause.
It was the date to end all dates. What could possibly be wrong? Just the 7000 miles that separates them the next day.
Their situation, though, doesn't mean the dates have to end while Lee is in Seoul. Picking up where they left off, Lee and Laura continue with their relationship long distance, diving deeper into their personal lives and turning up the heat… Until Laura's past and Lee's family throw them even farther apart. Will their differences stop the relationship before they see each other again?
Told from both Lee and Laura's point of view, Face Time is a funny, romantic, modern-day story about two people who connect across the world.
Genre: Adult Contemporary Romance / Multicultural Romance
Rating: Rated R for language, sexual situations, and mild pot smoking
Publishing Date: April 25, 2014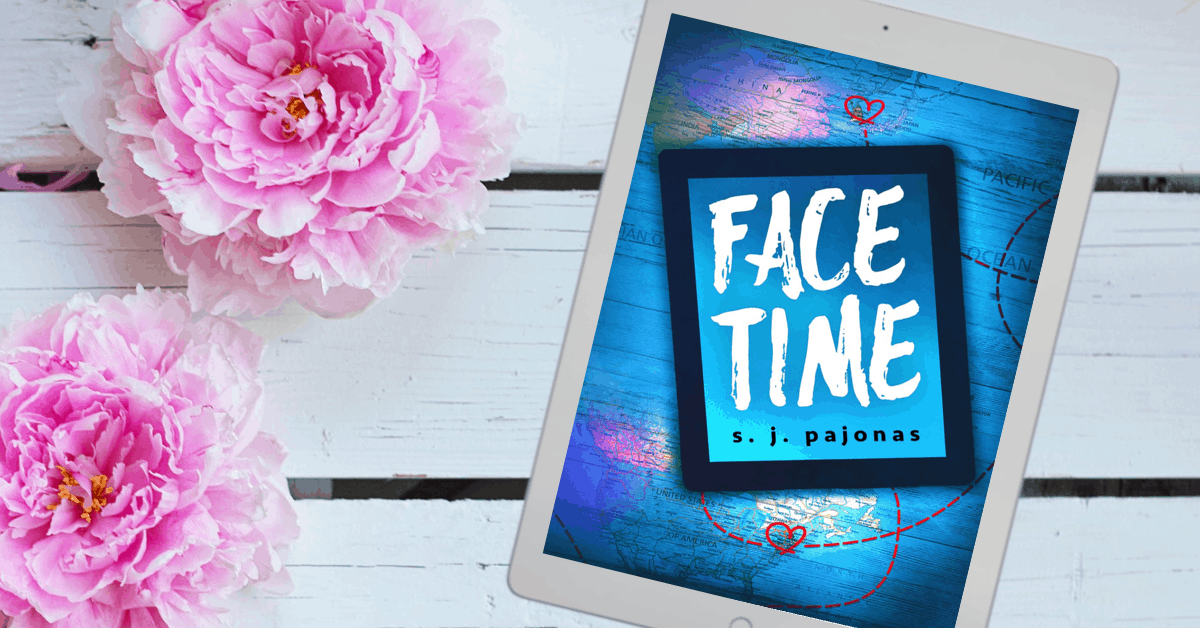 "Why do you think your father hated you?"
"Many reasons."
"Like what?" I hate prying.
"Besides what I've told you already? He ignored me most of my youth. Never once came to a track and field event or a concert, though he went to all of David's so it's not like he could blame it on his work schedule. He didn't even want to attend my graduation but I know my mom forced him. He hated me until the day he died. A week before he passed, he told me he was disappointed in me, that I would never accomplish anything or marry or have a family because who would want me." Laura air-quotes the last statement, and my insides boil with rage. She shrugs her shoulders and drinks her beer. "I swear I was a pretty good kid. My grades weren't the best, but it's not like I got in trouble all the time or anything."
She shrugs her shoulders again, nonchalantly, but it must hurt regardless.
"My mother would make me sit on my knees if I got in trouble," I confess, unable to believe the words are coming out of my mouth, "or hold a heavy book over my head for thirty minutes if I got less than an A in any class." I've never complained about the punishments I got as a kid. They were normal to all the Korean kids in my circle though completely foreign to anyone else. "I once had to hold the book for forty-five minutes because I closed a door too loudly while she was praying. I was a little shit of a kid, constantly breaking things or getting into trouble, and my mother hated it. Told me how much shame I brought on the family. My dad eventually turned me around, but my mother never forgot it."
"Yikes, Lee. Your mom sounds harsh."
I nod at her though I hate myself for it.
"But don't worry," Laura says, waving at the camera, "I would rather date or marry a guy who doesn't like his mother than one who loves his mother to death."
"Why is that?" I ask, propping my head on my pillow and settling in for a long conversation. This is something I love about Laura. She has a definitive opinion on just about everything, whether they are rational or not.
"Because a man who loves his mother will want a wife who is exactly like her, and that woman will never live up to her. He'll always say things like, 'My mother didn't cook stew like that,' or 'My mother raised four kids and never needed a babysitter, why do you need one?' or other such similar things. No matter how hard his wife tries, she'll never be as good." She raises her shoulders and takes a sip of beer. "A man who dislikes his mother goes out of his way to choose a mate who is the exact opposite and revels in the fact she does everything different. Now that is a happy relationship. There are men in between these two extremes but these examples are for the sake of this argument."
Wait. This sounds too familiar.
"Lee? Did I just severely offend you?"
My mind is wiped clean, scoured to a gleaming shine by Laura's argument. I have been dating my mother my entire life. Laura's been dating her brother, and I've been dating my mother. That is downright weird.
"No. My eyes are suddenly wide open."
"Lee, we're a pair, you and I." She points to her head, to me, and back again, highlighting this strange connection we have from so far away. And to think I almost didn't meet her at all. How can someone who was a stranger only a few weeks ago be so important to me now?
Snap out of it.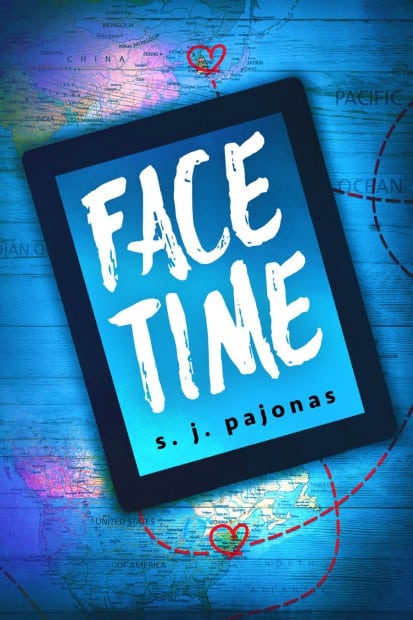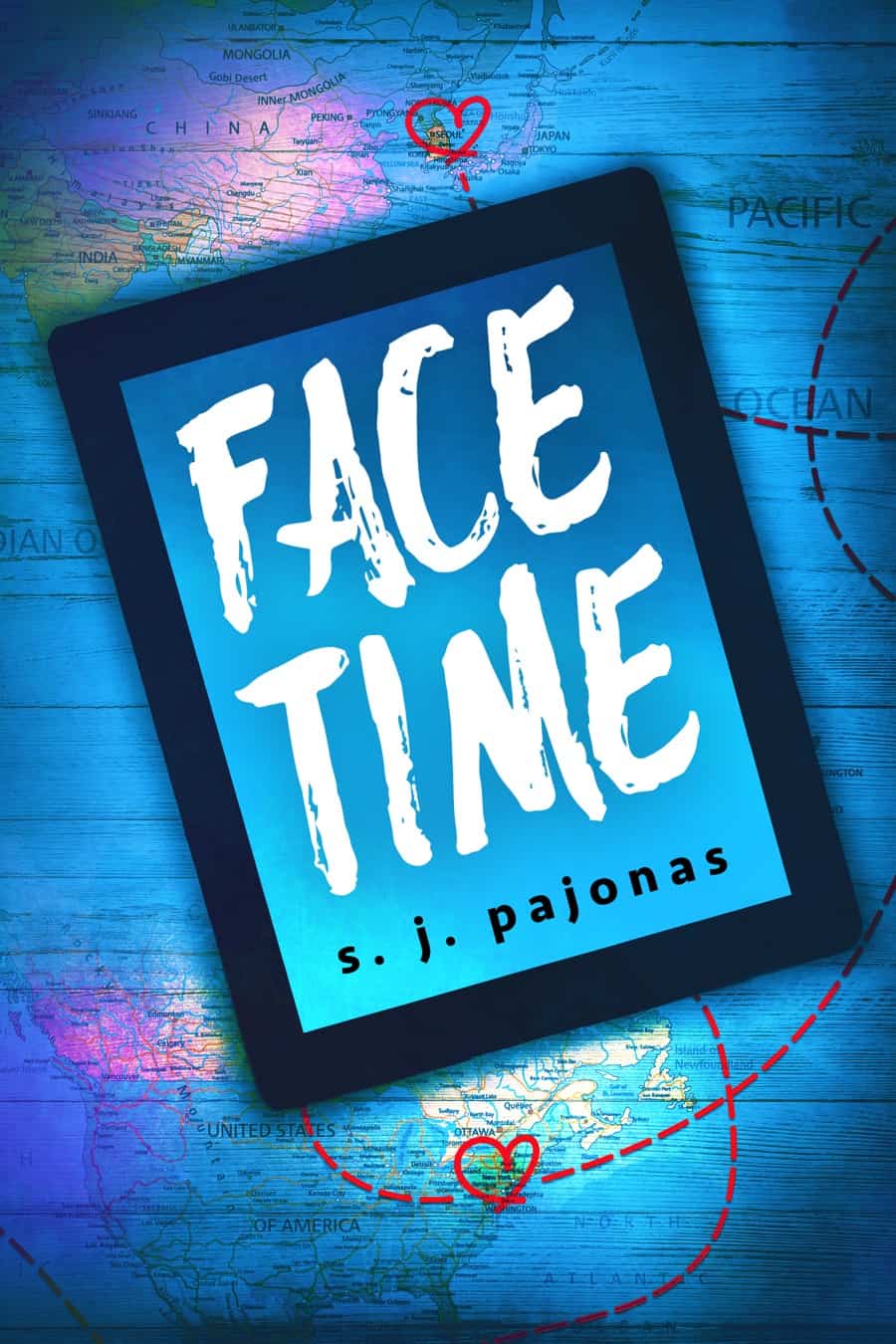 "This book deals with so many emotions, both family and friends, not to mention Laura and Lee's own issues — that you have to read it for yourself to get the full effect of their story. And trust me when I say you won't be disappointed, one bit. You'll find yourself staying up late to finish…and needing a tissue or two or three throughout the book." – Heather McCoubrey, Author of To Love Twice
"I'm always looking for a book that is able to realistically portray a long-distance relationship, especially in our age of Skype, smartphones, and Face Time… This book was able to nail down some of the main characteristics of an LDR (at least for me): time zones, texting at odd hours, insecurity, sharing photos, and desperately wishing the other person was there beside you. Minus all the family drama, I could see my relationship reflected in the one between Lee and Laura. This book was sweet, painful, hit so close to home, and was a great read." – Ana, Read Me Away
"I loved it so much and I want to read anything else this author is going to write. I love her writing style, the originality of the story and the fleshed out characters… It's a real and believeable romance in the digital age. The story is orginal and addictive. The characters are likeable and believeable and the cast of side characters where fleshed out and interesting. Beside the romance aspect of the story there is so much more going on and I can't wait for the next book in this series. SJ Pajonas is certainly one of my favourite authors now and I can't wait to read all of the books she writes next!" – Lola, Lola's Reviews
"This book should come with a disclaimer–WARNING: EXCELLENT BOOK AHEAD. YOU WILL NOT SLEEP UNTIL YOU FINISH READING. This story grabbed me right in and I could not put it down. It is modern and romantic and different. The writing was so captivating. I was immediately drawn into both Laura and Lee's worlds, rooting for the to succeed despite the odds. There is no predictability; no cliched love story here. It is real life." – Kathryn R. Biel, Author of I'm Still Here
"I really enjoyed this book. It has heart, emotion and a story that is not only close to my heart -for a few reasons- but its a story I think anyone can relate to. I look forward to reading more of this series." – Barbara Shuler, Amazon Customer
"Have you ever started reading a book and after a couple of chapters just had to pause for a minute to let your emotions catch up because the book was so good? Yeah, that!" – Brenda Letendre, Amazon Customer
"The best part in the book was the BIG GESTURE. I was swooning so hard over the fact that two people can be in that HAPPY situation! The high! Overall, it was a really great read for me. And if you're looking for a really great romantic read that promotes hope and happiness, then read this!" – Dre Wolf, Sporadic Reads
"The growth between these two characters is tremendous and beautiful. The main characters are in their thirties, established in life, and know what they want. If you've been looking for an inventive romance, be sure to check out Face Time." – Tracy Krimmer, Author of Caching In
"I love the concept of this. I think because their relationship is non physical due to their locations, they get a chance to really get to know each other. Instead of being able to give a reassuring hug, they have to talk issues or problems out in depth and they really get a feel for just who the other person is… I'd recommend this one to fans of romance books. Especially if you are looking for something a little bit quirky and a little bit different." – Trish, Between My Lines
"I thought that this story showed how a contemporary romance should be done. There was drama, complicated pasts, and insane families. However, there was also lots of communication, hardly any assuming, and no insta-love. I loved the relationship between Lee and Laura, and never once thought it was unhealthy. I definitely recommend this book to anyone who wants a real, modern-day, and multicultural love story, without all the clichés." – Brianna, Biblio Belles
"If you are looking for a different kind of contemporary romance, Face Time just might be the book for you! Sometimes, their whole messages are included in between the narration, and it's cute – because that's how a lot of people stay in touch these days, even if they don't live across the world from each other. I will definitely check out the next book in the Love in the Digital Age series, because I got to travel to several places, and they were all vividly described through the eyes of the character that was actually there. Written in dual point of view, the readers get to know both Lee and Laura quite well, even if the book is not very long." – Lexxie, (un)Conventional Book Reviews
S. J. Pajonas is a participant in the Amazon Services LLC Associates Program, an affiliate advertising program designed to provide a means for sites to earn advertising fees by advertising and linking to Amazon.com.