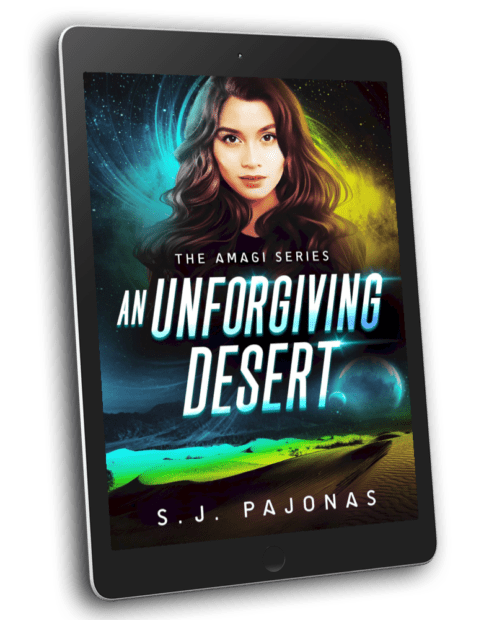 A ship hijacked. An arrogant and handsome classmate. A relentless desert.
Will they make it out of the unforgiving desert in one piece?
About An Unforgiving Desert...
A ship hijacked. An arrogant and handsome classmate. A relentless desert.
Skylar Kawabata is so close to having her Class Three pilot's license, she can taste it. She's worked two years in isolation to get to the final exam, and nothing is going to stop her now, not even Kalvin, the class pretty boy high flyer who can't stop calling her Princess. She's going to kill him if he calls her that one more time…
When their class ship is hijacked during the final exam, and Skylar and Kalvin are marooned in the desert, they'll need more than patience and a supply of water to stay alive until rescue comes.
Will Skylar and Kalvin make it out of the unforgiving desert in one piece? Or will they kill each other before the desert kills them?<
An Unforgiving Desert is the prequel novella to The Amagi science fiction romance series. If you like talented heroines, cocky, self-assured men, and a hot desert gamble, then you'll devour S. J. Pajonas's gutsy action-adventure. Be sure to read An Unexpected Debt after!
Genre: Science Fiction Romance / Science Fiction Action Adventure / Space Opera
Series: The Amagi Series
Note: Originally a part of the Summon the Stars Anthology
Publishing Date: May 18, 2022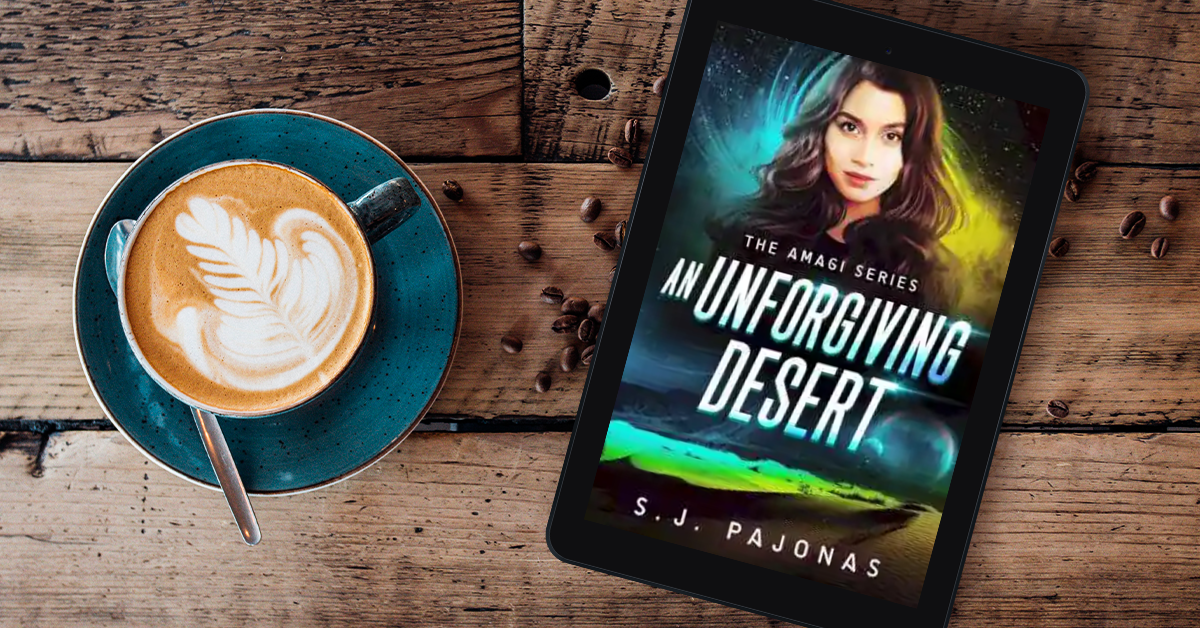 I return to the bridge, and my instincts race with danger. One console is flashing red, and out the front display window, two smaller ships are between us and our other student vehicle.
"What's happening?" I run up next to Damian. His face is stony, his eyes bouncing from screen to screen as his hands hover over the controls. His fingers shake, and that worries me more than anything. Besides a few displays of anxiety, he has always been a rock, imperturbable.
"The whole system is locked out."
"What?" I slip into the pilot's seat and find the controls locked in auto-pilot mode. I tap the screen, and nothing happens. Raising my voice, I say, "AI, bring the ship out of auto-pilot." No answer. "AI, emergency procedures."
"Don't bother. We turned off the AI earlier today for the training exercises." Damian sits back and levels his eyes at the ships.
"It's supposed to boot up for emergencies," I remind him.
"What's happening?" Kalvin asks, entering the bridge.
"All systems are locked out. Auto-pilot's been engaged. I can't hail anyone."
We all turn to the window, and the two ships between us and the other training vehicle are splitting off.
"Are we?" He swallows. "Are we being hijacked?"
"Looks like it." Damian's face is grim and resigned.
Fucking hell. Didn't Vivian just tell me that Ken needed people to help him with this very problem?
Hijacks are supposed to be a hypothetical problem. I swallow down the fear that rises from my belly. How many people actually survive hijackings?
"What do we do?" Kalvin asks, looking at Damian. "We've never covered hijackings in class."
I bark out a laugh. "You've never owned a ship, have you?"
He shakes his head. "I've only ever flown for other people."
Damian looks at me, and his face drops into a frown before he lowers his eyes to the console. He knows my history and that I've dealt with this before. It did not end well for either me or my ship. It's the reason my ship has been in spacedock for over a year now.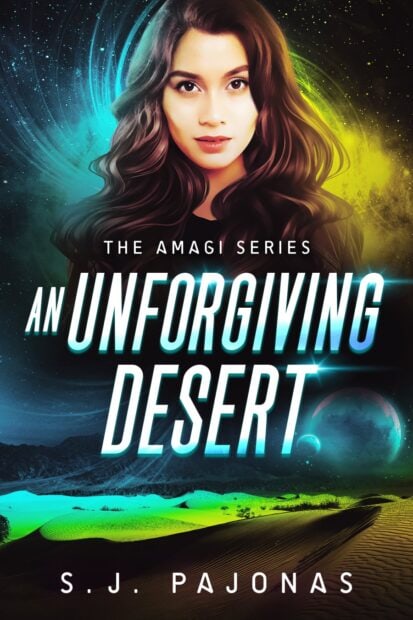 S. J. Pajonas is a participant in the Amazon Services LLC Associates Program, an affiliate advertising program designed to provide a means for sites to earn advertising fees by advertising and linking to Amazon.com.