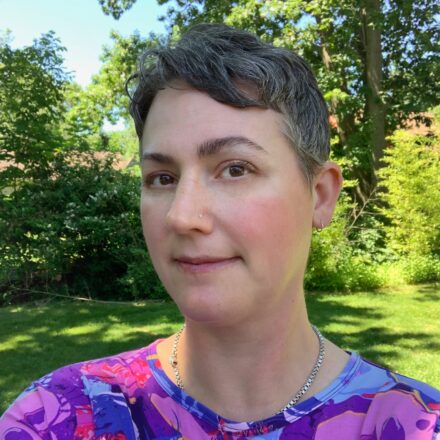 Hi! I'm S. J.!
You're probably here to learn a little more about me, right?
I'm a writer, knitter, amateur astrologer, Capricorn, and Japanophile. I'm also a USA Today Best Selling author (Aug 2018). I love foxes, owls, sushi, yoga pants, Evernote, and black tea. When I'm not writing, I'm thinking about writing or spending time outside, unless it's winter. I hate winter. Someday I'll own a house in both hemispheres so I can avoid the season entirely. I'm a mom to two great kids and one feisty dog named Lulu Ninja Assassin, and live with my husband and family outside NYC. When it comes to my work, I write about everyday women and uncommon worlds.
I'm a graduate of Michigan State University where I earned my Bachelor's degree in Telecommunication with a minor in Film Studies in 1998. My strength was Creative Writing and Screenwriting, and I did both for over 10 years before I stopped writing to learn how to build websites (it paid the bills). My last job before having a family and getting back to writing was coding and web programming for HBO.com.
Besides writing about writing on my blog, I also write about knitting, science fiction, astrology, and all things Japanese and Asian.
Do not steal. In the immortal words of Wil Wheaton, "Don't be a dick." I reserve the right to ban you or remove your comments if you can't be nice. The end.
Media Kit
Need a Media Kit? You can find my Media Kit here.
Projects
The Nogiku Series – A quartet of books set in a post-apocalyptic future city populated almost exclusively by Japanese citizens, harnessing the cultures and old traditions of Japan in a modern setting. Its themes appeal to people who know nothing about Japan and those that love it unconditionally. All five books in the series, REMOVED, RELEASED, REUNITED, RECLAIMED, and REVEALED are available for purchase.
The Hikoboshi Series – This is a spin-off of the Nogiku Series that takes place a generation later on the trip to reunite the two Japanese planets colonized by Earth hundreds of years prior. Be sure to check out the first book of the series, CRASH LAND ON KURAI.
The Flyght Series – This sci-fi romance series is due to launch in September 2019. For fans of Firefly and Killjoys, travel the Duo Systems with Vivian and the crew of the Amagi. Check out FIRST FLYGHT!
Contemporary Romance Novels – I have two contemporary romance novels published. FACE TIME, is a modern, fun, and sexy story, and set many in amazing international cities. SUMMER HAIKUS is a friends-to-lovers romance that takes place in Japan.
Kami No Sekai Short Stories – These five short stories take place in Japan and feature a human protagonist and a god living in an inanimate object. The series is complete and starts with RICE COOKER REVENGE. You can buy them individually or in a box set.
The Miso Cozy Mysteries – I have a pen name, Steph Gennaro, where I write all of my cozy mysteries set in Japan. The Miso Cozy Mysteries is complete at 5 novels and 2 novellas.
Need to find me online?
I'm on the following social media networks…
Facebook: http://www.facebook.com/SJPajonas/
Instagram: http://www.instagram.com/spajonas/
Amazon Profile: http://www.amazon.com/author/sjpajonas/
Goodreads Profile: https://www.goodreads.com/author/show/7233209.S_J_Pajonas
Bookbub Profile: https://www.bookbub.com/authors/s-j-pajonas