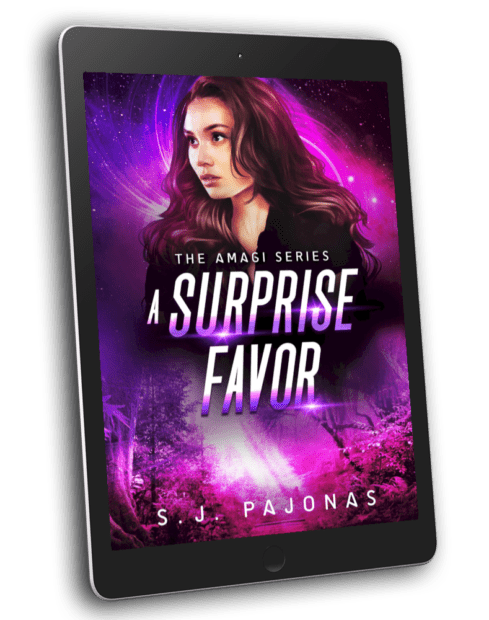 A tangled web of love, deceit, and redemption...
Will Skylar lose everything in a high-risk game of cat and mouse?
A sought-after getaway. A mother's relentless vengeance. A desperate pursuit to unveil buried secrets…
Skylar Kawabata longs for a peaceful retreat at the lavish Lee villa on Laguna, seeking sun, surf, delicious food, and friendly company to escape her woes. But when she crosses paths with an old flame during an impromptu celebration, their reunion forces her to reevaluate her connections — particularly as Takemo enters the scene once again. Once an adversary, Takemo has since evolved into a kind-hearted, resourceful, and charismatic man who captures Skylar's attention even though he infuriates her.
Yet Skylar's supposed haven is far from serene. A vengeful lawsuit from her own mother sends her life into a tailspin, and she must act fast to salvage her reputation or risk losing everything. Teaming up with her new head of security — a former foe turned ally — Skylar embarks on a crucial mission to retrieve backup drives that hold evidence of her troubled childhood.
As lethal foes close in, Skylar is confronted with her darkest memories while striving to shield all she holds dear. Can she outwit her relentless pursuers and obtain the crucial proof, or will she lose everything in a high-risk game of cat and mouse?
A Surprise Favor is the thrilling third entry in The Amagi sci-fi romance series. Fans of heart-pounding adventures, intricate relationships, and nail-biting action won't want to miss S. J. Pajonas's captivating narrative.
Note: This is a slow-burn romance series!
Genre: Science Fiction Romance / Space Opera / Science Fiction Reverse Harem
Series: The Amagi Series
Rating: Rated R for language (profanity), sexual situations, and violence.
Publishing Date: April 21, 2023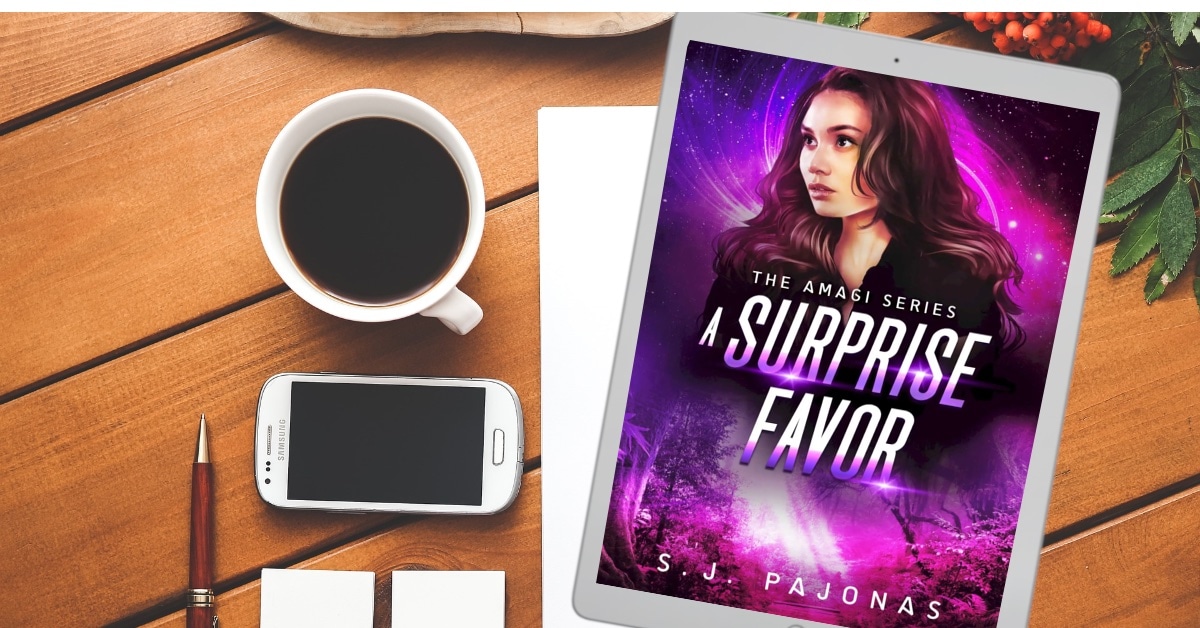 Marcelo hustles down the front walk to us, putting out his hands to Lia and grabbing our groceries from the trunk of the autocab. His eyes fall on Takemo first, and I detect a small smirk before it becomes a genuine smile. I'm sure deep inside Marcelo is laughing his ass off. Takemo just keeps showing up, no matter how many roadblocks I erect.
Do I even keep trying?
I don't know.
It doesn't matter, anyway. I'm here on Laguna to meet a new man for my network, not to romance Takemo. Besides, once we go to trial against my mom, so much is bound to change. The media will paint me as a liar and a cheat, someone of low moral character. Takemo, and probably everyone else, will run for the hills. I do not expect anyone to stick around after that.
I close my eyes and push out a long breath. These moments of hopelessness come and go. One moment, I'm ready to burn everything down and take on the universe with every cell in my body. The next, I want to dig a hole and crawl in.
Takemo approaches my door and opens it.
"Skylar, you coming out? Or are you planning on staying in there forever?"
"It's quiet and peaceful in here."
His grin is lopsided. "If you really wanted quiet and peaceful, you wouldn't have planned a party for tonight."
I hesitate, looking up at Takemo. His eyes are focused on me, unwavering and intense. He's offering me a chance to prove I can meet his challenge, but I'm not sure if I have the courage to take it.
He holds out his hand to me, and I reluctantly put my fingers in his, entwining them together tightly as he leads me out of the car and onto the sidewalk. Stepping out into the daylight again, I'm blinded by the sun and his smile. He towers over me, his broad shoulders blocking out everything else around us.
Taking a deep breath of salty sea air, I let myself enjoy this moment before focusing on what needs to be done next.
I must send him home.
"I didn't really…" Well, I decided off-the-cuff to plan a party. "How are you even here?"
"Marcelo told me days ago you would be here, and we'd be having dinner tonight. I didn't realize it was going to be a party."
"Neither did I." I pull my sunglasses from my bag and put them on before he can see my hesitation. "It was a last-minute decision."
"Those are the best kinds of decisions."
"Don't you have a family that misses you? You should return to Ossun."
"Are you kidding me? I wouldn't miss this for the world."
Well, it looks like sending him anywhere is out of the question.
He sweeps his hand out towards the front walk. "After you."
I sigh as I stride past him. Someone else will get all the groceries.
"That's one hell of a weary sigh, Skylar. What did I do now?"
"Nothing," I call over my shoulder. "My life is a wreck, as always. I keep trying to save you from it, and you keep showing up. I think they call that being 'a bad penny.'"
"Only if you're disreputable or unpleasant, and I am neither of those things."
"I beg to differ."
S. J. Pajonas is a participant in the Amazon Services LLC Associates Program, an affiliate advertising program designed to provide a means for sites to earn advertising fees by advertising and linking to Amazon.com.