The Sunday Post is a weekly meme hosted by Kimba @ Caffeinated Book Reviewer. It's a chance to share news. A post to recap the past week, showcase books and things we have received and share news about what is coming up for the week on our blog.
---
How is it already the end of October? I don't even know where this whole year went! Probably because it was crazy busy per usual. Just like this past week. I barely remember what I did!
It was the last week for both field hockey and marching band! Last practices, last games, last competitions. I'm so relieved I won't have to worry about carpooling for either of those anymore.
I'm pretty sure there was work. I produced another video for the Future Fiction Academy and I designed some layouts of the lite version of our prompting tool. I taught a class on Tuesday as well.
Besides all of that, there was exercise, knitting, and writing. I'm not really working on any particular writing project. A little on the cozy mystery. A little on an Amagi novella. A little on my rom com. I'm just working on whatever I'm interested in each day. For knitting, I've been working on my second lap blanket and a Musselburgh hat. Unfortunately, I spent the week battling an infection, but now the meds have worked and I'm feeling much better, so I didn't get on the bike much. There was plenty of walking though!
What have I been reading or watching? Not a lot of reading happening. I haven't found anything to really catch my attention lately. The husband and I just finished the second season of Invasion. It was only okay. Meh. I'm watching Foundation Season 2 and loving it. I've also been watching some YouTube here and there on Notion and AI stuff. I'm always trying to learn.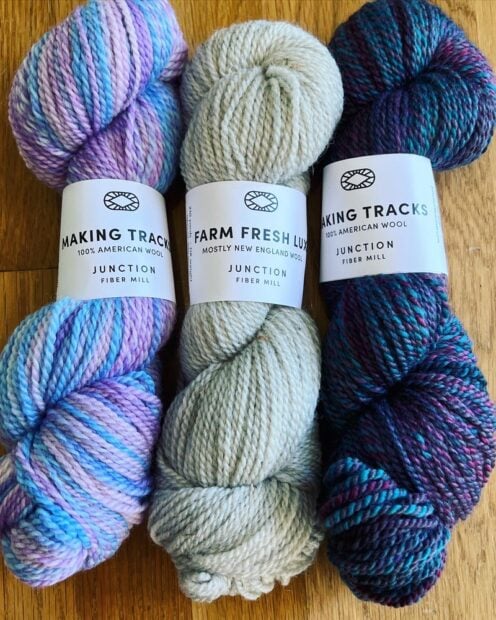 I forgot to show y'all what I bought at the Sheep and Wool Festival. The photo of 3 skeins of wool are for a cowl that we're all knitting on. The photo of 4 skeins is for a sweater. And then there's the bargello kit which I hope to start soon!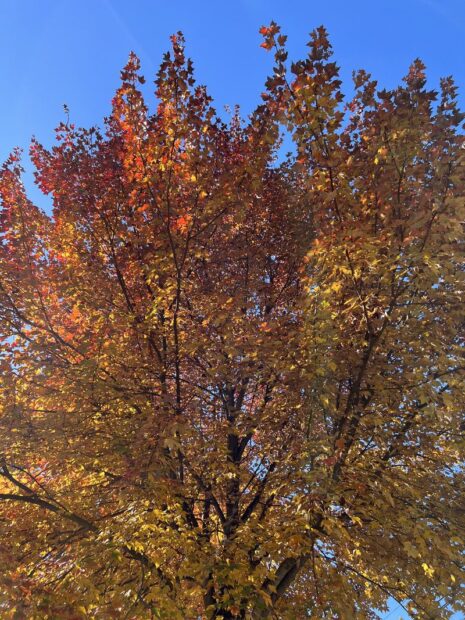 I've been enjoying the colorful trees around here. Another week and all the leaves will be gone.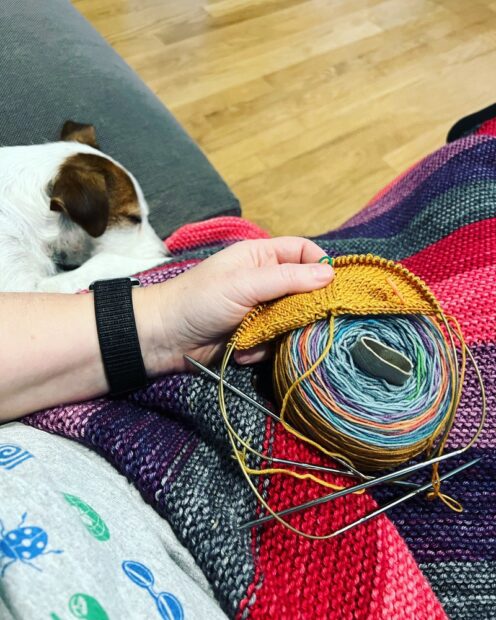 Lulu is always either by my side or in bed… or wanting something from me so staring at me for hours straight. Lol.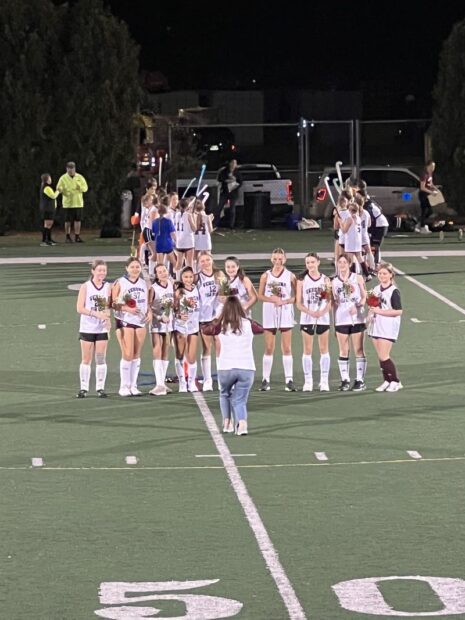 The end of field hockey season and marching band season. The last marching band competition was at Rutgers yesterday and it was televised so we could watch it from home.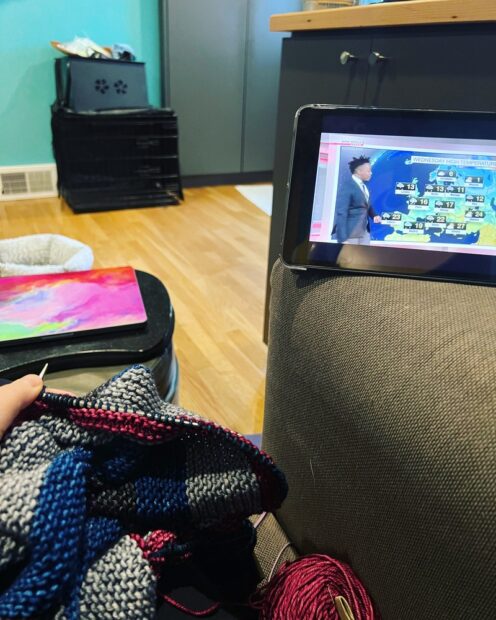 I've been trying to take the time to knit and relax in the mornings. I either watch some videos on YouTube or watch the news (or both).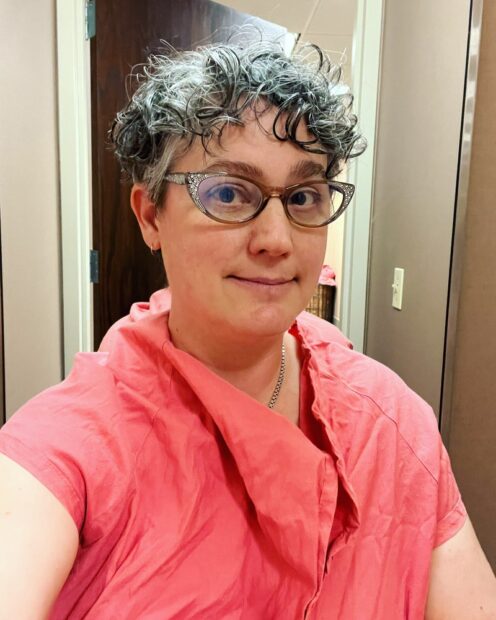 This is a reminder to go get your mammogram if you haven't this past year!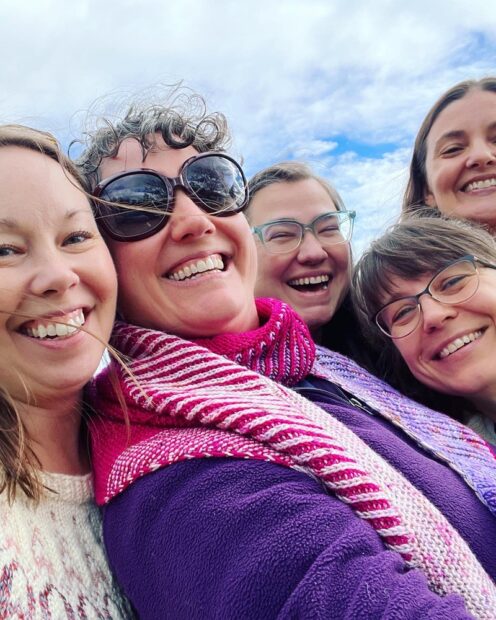 And I miss my besties. It was so great all being together last weekend. I wish we could do it more often.
Have a great week, everyone! Stay safe and healthy. ❤️