The Sunday Post is a weekly meme hosted by Kimba @ Caffeinated Book Reviewer. It's a chance to share news. A post to recap the past week, showcase books and things we have received and share news about what is coming up for the week on our blog.
---
This was another crazy busy week. Are you surprised? I'm not! All of my weeks have been crazy busy and this was no exception. The launch of Pets in Space 8 took up a fair amount of time. I had to update my blog here, send out my newsletter, get Facebook ads up and running, etc. It was a lot of work but very worth it. I love Pets in Space! It's such a great anthology to be a part of. ❤️
We also "shipped" software this week at the Future Fiction Academy (no one actually ships software anymore, we deploy it, but the phrase still applies). We introduced our very advanced prompting tool to our members this week after working on it for MONTHS. It's still a little rough around the edges and very advanced so we have a lot of work to do teaching people how to use it. That's fine! I love teaching people how to make software bend to their needs. Even software I helped develop!
And that was basically all I did last week. Because shipping the software meant I was in a lot of meetings, making documentation, making walk-through videos, updating the website, interfacing with my team… I only had time to make sure Pets in Space 8 was good and then I slept.
I missed going around to all the blogs this week and seeing what you're up to. I hope to spend some time blog reading this afternoon, once I'm done with a Youtube Live at 1PM. I'm also planning on going out for a long walk today since it's finally not raining. I'm sure Lulu will appreciate it.
This week was also the last week of SFR Station. It is officially closed for business. I'm relieved to have that extra work off my plate.
What have I been reading and watching? The husband and I were at a loss as to what to watch, but late night TV is back now that the writers' strike is over. Yay! We watched some Stephen Colbert and John Oliver. We also decided to watch a movie that we stretched out over 3 nights. Guy Ritchie's Covenant on Amazon Prime Video was really good. I don't usually watch a lot of war movies but this one had a great plot and acting. I was glad we gave it a chance. In my down time, I've been watching Notion videos on Youtube and I started reading a new book. We'll see if I stick with it. If I do, I'll talk about it next week.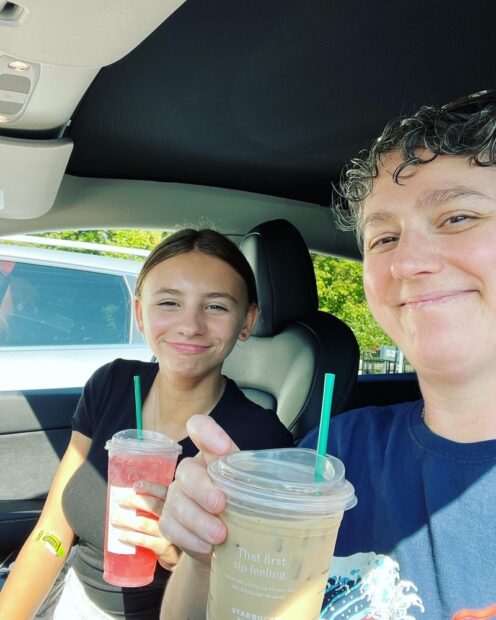 The youngest child needed to have blood drawn for testing, so we treated ourselves to Starbucks afterward. 😂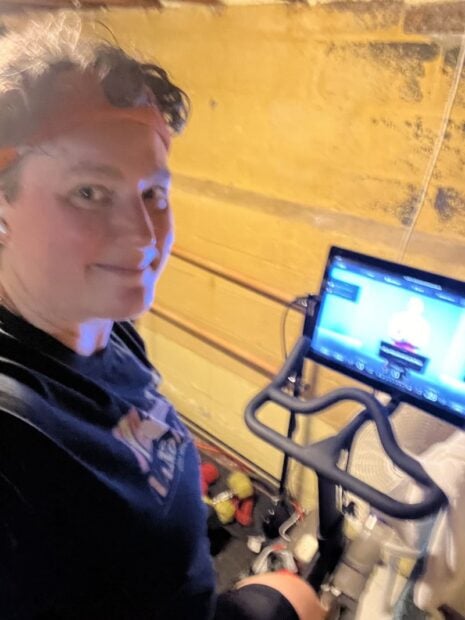 Even though I was busy, I still made time for exercise several times during the week. It's important! I did a 30-min Climb Ride on Thursday that nearly did me in, in a good way. Hoo boy was I tired that night!
Have a great week, everyone! Stay safe and healthy. ❤️