The Sunday Post is a weekly meme hosted by Kimba @ Caffeinated Book Reviewer. It's a chance to share news. A post to recap the past week, showcase books and things we have received and share news about what is coming up for the week on our blog.
---
What a busy week! I feel like they're all busy now that we're back to school, but this one was especially for me. This week I saw two of my usual doctors. I saw my primary care physician on Monday for my annual checkup. Everything looks great via the bloodwork. I'm the picture of health. 😂 Even my cholesterol is lower than it was last year, along with my sugars. This is great news because I have gained weight this year, and I had wondered how it was affecting me. My doctor didn't even mention the weight. She's happy I'm working out consistently, eating well, etc.
We discussed the sleeplessness and both agreed that this is probably perimenopause, but it's not time for hormonal help. She recommended black cohash. Has anyone taken it? I got the Meno gummies this week and I've been taking them at bed time and been sleeping better, but I don't know if it's related to the gummies. My other doctor, the gynecologist, also said that everything is great and she recommended wild yam root, either as a supplement or as a cream. I bought a cream on Amazon and it'll be here in a few days.
I started the week not sleeping great, but it's been better in the second half of the week. I much prefer sleeping 6-7 hours a night instead of 3-4. Ugh. So little sleep was driving me bonkers. We'll see if things get better with all of these supplements.
On Friday, I went to my cousin's in the afternoon for tea with my mom who's in town and my aunt. It was nice to just sit around and talk. I then had the evening alone with Lulu because my husband took the kids into NYC for a k-pop concert.
I went into Manhattan on Saturday to see an old friend from high school who was in town for a conference! We sat in Central Park and talked and had coffee, watched all the dogs, and then we had lunch together. It was great to get out and not be behind my computer!
I didn't get much writing done this week. I edited a bunch of videos for Future Fiction Academy (I'm getting good at it!) and taught a class too. I also uploaded new versions of most of my books to Amazon and I've been keeping track of them in a Notion database. I'll be working on that today again too. I still have to do the Kimura Sisters series and the Miso Cozy Mysteries series. I'm putting together a box set for the Miso Cozy Mysteries as well.
No photos of Lulu this week… Don't know how that happened!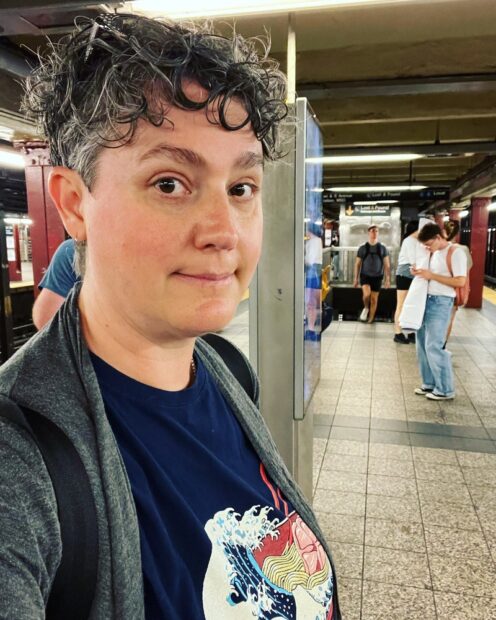 My trip into the city to see my long-time high school great friend, Nicole. She was in town for a conference. So I took the train in and we hung out in the central park and got lunch together.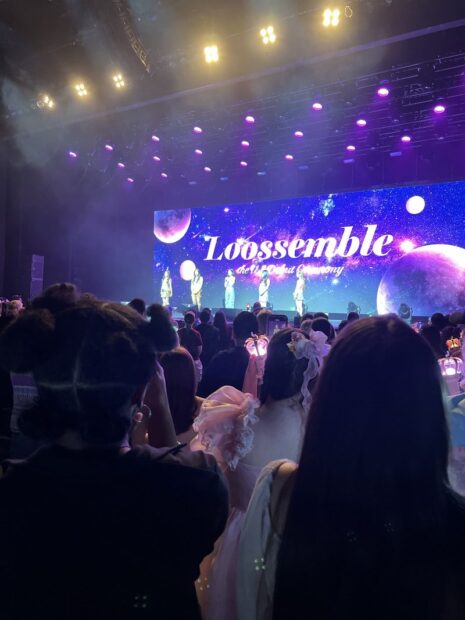 The k-pop concert! My oldest child had a blast. My husband and the youngest child were strangers in a strange land. Lol.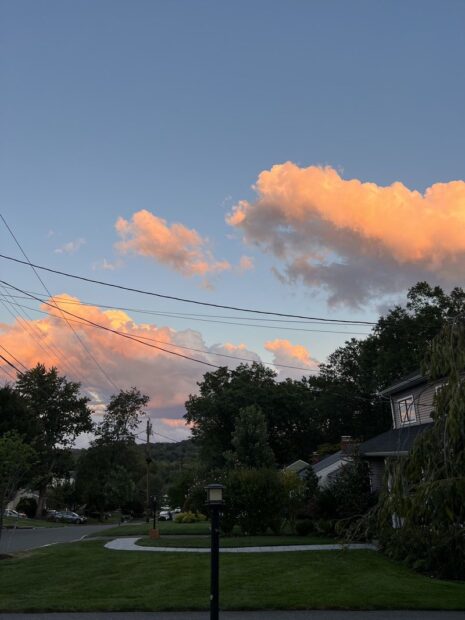 The sky was pretty this week and the weather around here got much nicer. After a series of thunderstorms earlier this week, it got cooler and less humid! Yay! I like this weather a lot. I'm looking forward to going out on a walk this morning with Lulu.
Have a great week, everyone! Stay safe and healthy. ❤️