The Sunday Post is a weekly meme hosted by Kimba @ Caffeinated Book Reviewer. It's a chance to share news. A post to recap the past week, showcase books and things we have received and share news about what is coming up for the week on our blog.
---
It's September, people! And I don't have much to report for this week. I was super busy. Every day was packed with errands or work. We finally went Back to School supplies shopping and the kids start school again on Tuesday. Yay! We took care of a lot of chores around the house. The kids went to the pool. My husband got a lot of work done. You know, the usual. I've barely been sleeping, unfortunately. I'm getting anywhere from 4-6 hour of sleep per night, and that's it. I'm learning Notion! I think that's the only new thing lately. Lol.
What have I been reading and watching? The husband and I watched Hijack this week on AppleTV+. It was surprisingly good. Very suspenseful and compelling. I started watching Foundation Season 2. For reading, I finished both Love on the Brain by Ali Hazelwood and Love, Theoretically by Ali Hazelwood, and I loved them both. The last book of the series made me cry at the 50% mark, and there were lots of good callbacks to the previous two books. It made me happy. I got her collection of shorter novellas which I plan to read this week. After that, I'm not sure what will be next.
Also, someone keeps attacking my website, and I'm not sure why. Just move on, hacker. You're not getting in.
Only two photos this week since I was super busy…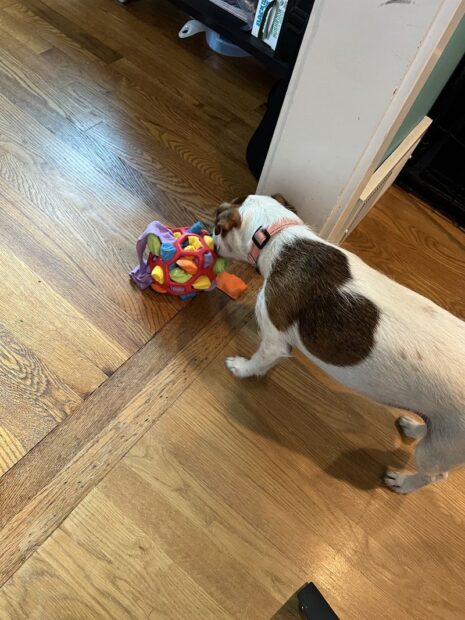 I got this toy for Lulu. You roll up treats in the pieces of fabric and tuck them inside and she sniffs and pulls them out. It's great for days when she's up my butt and I have work to do.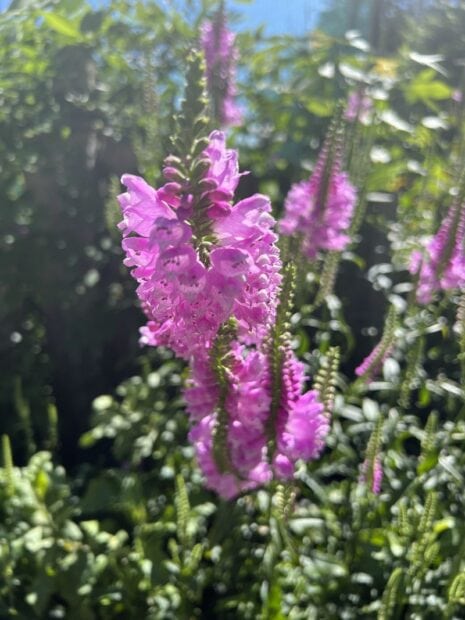 I don't know what these are, but they're pretty and they smell nice.
Have a great week everyone! Stay safe and healthy. ❤️