The Sunday Post is a weekly meme hosted by Kimba @ Caffeinated Book Reviewer. It's a chance to share news. A post to recap the past week, showcase books and things we have received and share news about what is coming up for the week on our blog.
---
I can't believe we're already back home and band camp is starting. It's a sure sign that summer is coming to an end. Total bummer. Now it's time for all the car pooling and drama about band. Lol.
But I'm blogging from my new computer today! I love the size and the keyboard. I'm really happy with it so far. It's fast, zippy, and easy to use. I had some issues with it this week as I installed apps on it and got it up and running, but I think those are all worked out now. I decided not to use the Migration Assistant from my old Mac. I wanted a fresh system installation instead of porting over a ton of things that I didn't need or were legacy installations. Thankfully the majority of my files were on Dropbox and those just downloaded over night. The rest were in my Home folder and I copied them over with a thumb drive. I've decided not to install Microsoft Office. I had a standalone installation that was old and needed updating, and meh. I don't use it enough to either buy a newer version or subscribe to MS Office 365. I'll use the Apple apps and Google Docs. It'll be enough.
This past week, I got a lot of work done for Future Fiction Academy, and very little of my own writing done. I think I need to come to grips with the fact that my life has drastically changed and I am now more of a teacher/entrepreneur/prompt engineer/storyteller than I am just an author. I'll still be writing books but they will be fewer and farther apart. No worries, though. I am still writing. Just slower than before.
What have I been reading and watching? This week I spent apart from my husband as he stayed behind at the beach house and returned home on Friday. So for TV I didn't watch much. An episode of Good Omens 2 and the latest And Just Like That... But I also rewatched the movie Lost in Translation. It's still lovely and dead-on about Japan. As for reading, I finished the second and third Helen Hoang books, The Bride Test and The Heart Principle. This whole series was fantastic. I loved it all. The third book in the series was a bit painful to read, and I cried reading the author's note. You could tell it was very personal to the author. Highly recommend the whole series. I've started reading The Love Hypothesis by Ali Hazlewood, and I'm enjoying that too. I seem to be in a geeky rom-com mood.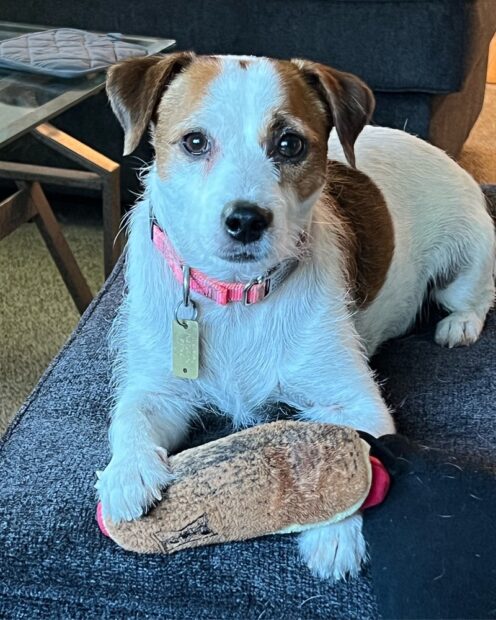 Lulu and her hot dog. Lulu, always on the wrong side of the door. Lulu next to me again on the couch. I missed her!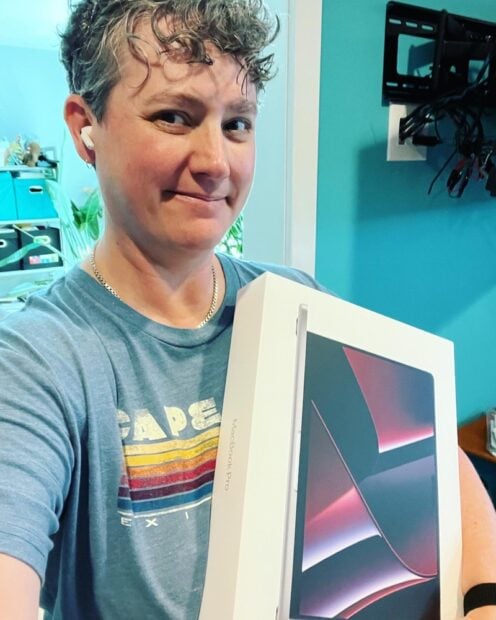 My new computer! I'm going to hope this one stays awesome. I love that Apple brought back MagSafe charging. It was one of my biggest complaints about the Air I bought.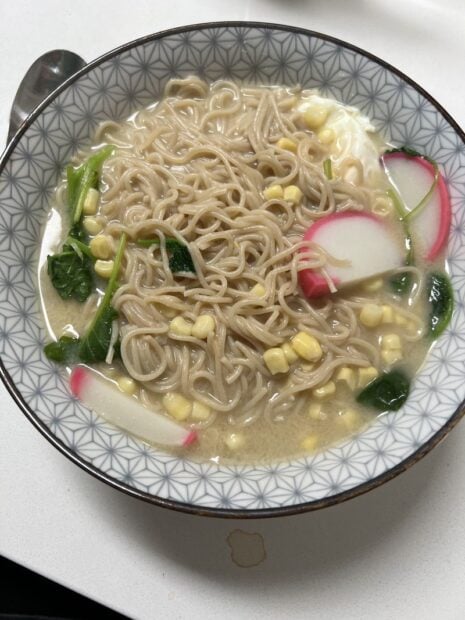 I've been experimenting with rice ramen and making my own soups. This one was delicious! And soooo many cucumbers from my husband's garden. We can't keep up!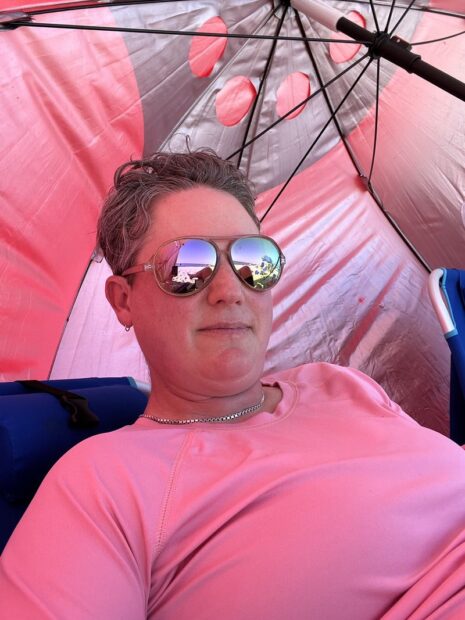 And finally, our last family beach day last Sunday before we left. See you again soon, beach!
I hope you all have a healthy and happy week! ❤️