The Sunday Post is a weekly meme hosted by Kimba @ Caffeinated Book Reviewer. It's a chance to share news. A post to recap the past week, showcase books and things we have received and share news about what is coming up for the week on our blog.
---
Here we are, halfway through August! School is right around the corner. Band Camp starts next week. Summer reading is in that last panicked stage of trying to get it done before school starts. Of course, this all applies to my children, not so much to me. But because it's all I hear about at home, it's a strong part of my life.
We're finishing up our last days at the beach house. Tomorrow, we drive home in the morning. I was hoping to stay until Wednesday, but we're going to go home early to get settled in before a busy second-half of the week.
This week at the beach house, one day blended into the next. It was hard to keep track of what day it was because they all felt the same. But I taught on Tuesday and Saturday so that helped anchor things a bit. I exercised a lot, I ate good food, but I had really crappy sleep for several days in a row. Not sure why. One night I suffered from some terrible lower abdominal pain in the middle of the night. It went away after a few hours and I've been fine since, so it was probably something I ate.
In writing news, I'm almost done with a secret pen name writing project which means I'll be able to return to my fantasy romance and cozy mysteries. I've missed working on them! I'm also looking forward to getting home and using my new computer! It arrived on Friday and my neighbor signed for it and is holding it for me. Love our neighbors!
What have I been reading and watching? I'm going to start talking about it every week right here. My husband and I started watching Good Omens 2 and we're loving it. We're also watching Only Murders in the Building and Star Trek Strange New Worlds. I'm watching the new Sex and the City: And Just Like That… show every week and super enjoying it. The podcast is also awesome! I actually read and finished a book this week for the first time in many months. I read The Kiss Quotient by Helen Hoang and loved loved loved it. It was just what I needed. It sucked me in right from the get-go and I fell in love with both main characters. When I was done, my kindle said, "Hey! Did you know you already own the second book in this series too?" I didn't know that! I had bought it in a Bookbub deal some time ago. Lol. So I started reading that and I'm almost done with it too… And now I've bought the third book in the series as well. Looks like I'm binge reading!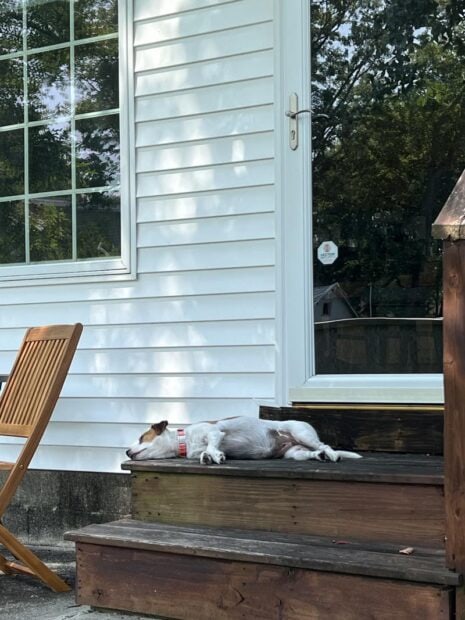 This dog. She loves to lie around here, there, everywhere. She buried her bone over by the pool the other day and it was the cutest thing I had ever seen.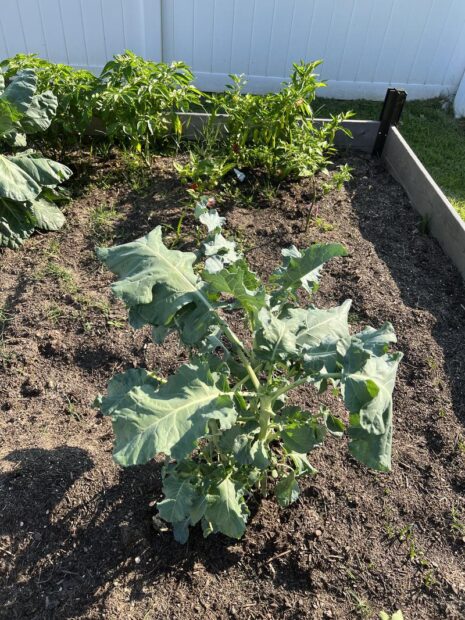 My husband's garden is doing really well at the beach house where we have no animals except for bunnies to eat the plants. At home, we have deer, groundhogs, squirrels, bunnies, and chipmunks.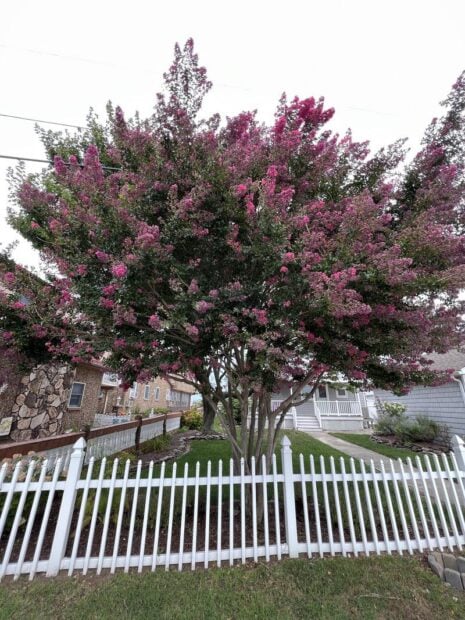 I see these trees all over town here and I want to know what they are so that I can have one planted at our house too. They are so pretty and PINK.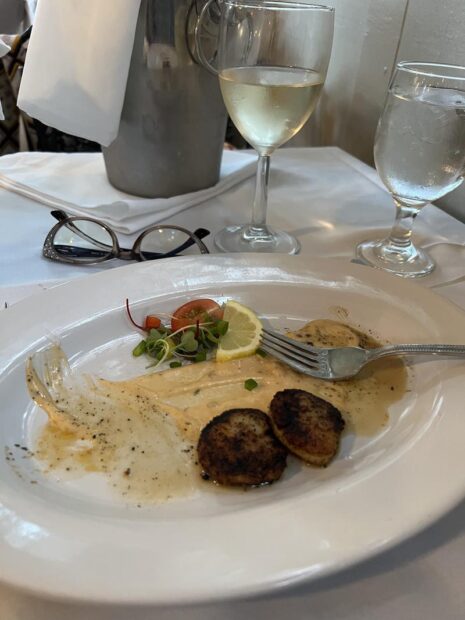 We went out to dinner the other night and I had the most amazing blackened scallops and a GIANT lobster tail. Omg, it was HUGE.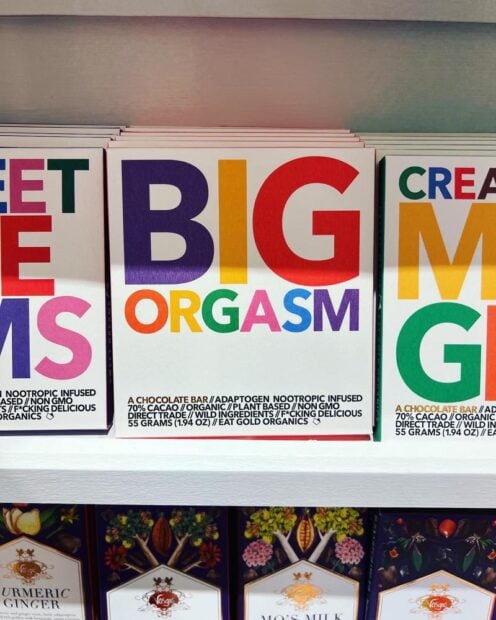 After dinner, we went to our usual favorite chocolate shop. I took photos of these bars because they were funny (first two photos) and then our haul from the shop is the last photo.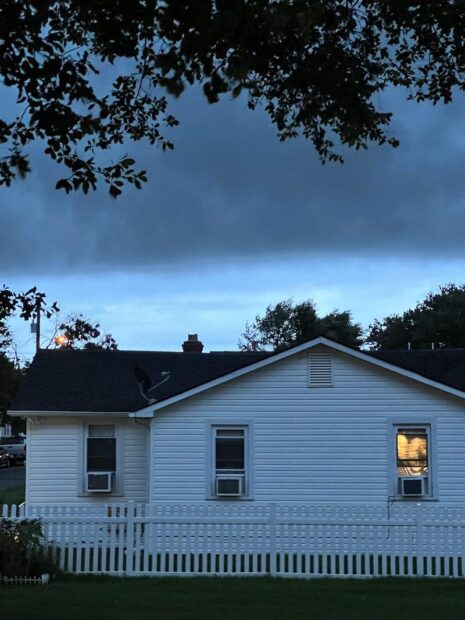 A storm rolled in the other day and sat on top of us like this. It was nuts.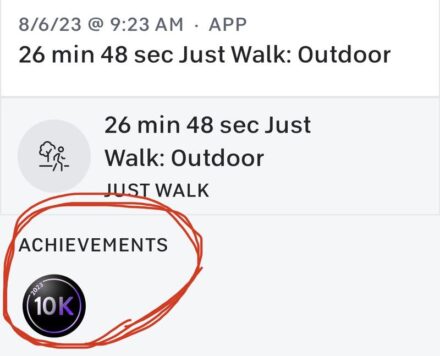 And finally, I passed the 10k minutes of exercise achievement from Peloton! Yay! It's been a good year for exercise so far.
Have a great week everyone! Stay safe and healthy. ❤️