The Sunday Post is a weekly meme hosted by Kimba @ Caffeinated Book Reviewer. It's a chance to share news. A post to recap the past week, showcase books and things we have received and share news about what is coming up for the week on our blog.
---
Last year, I shut down my blog for all of July and August, and now I remember why! The summer is busy around these parts. It's even busier now that I have a new job and I'm doing a lot more than just writing.
This week we've been at the beach house and we've done something almost every day. There have been a lot of walks, dips in the pool, a trip to the beach, boardwalk, Barbie, and plenty of meals together. I taught my Future Fiction Academy classes from here on both Tuesday and Thursday, and I've been writing and reading. I have no complaints about any of it except that my current computer is SO SLOW. Omg, trying to run Zoom and Chrome and Descript and everything else I need to teach on this computer is like pulling teeth! When I first got this computer, I didn't know I would be doing such heavy work on it. This Macbook Air cannot handle the load, so we finally ordered me a new computer. Yay! It'll arrive after I've returned home in about 10 days. I'm super excited for that.
In writing news, I've been working on a pen name book that is almost complete. I thought it was going to be a 40k, 20 chapter book. But it's actually going to be 26k and 12 chapters. This way it'll hit the 90-minute reads category on Amazon. It's something new I'm trying, but then again, pretty much everything I've been doing is new lately, so why not really go out on a limb? I love a good experiment. Does anyone here read shorter books? I've been fascinated with this other part of the market! As soon as this book is done, it's back to my S. J. Pajonas and Steph Gennaro books.
NOTE TO SELF: I will start including what I've been reading and watching here every week… starting next week!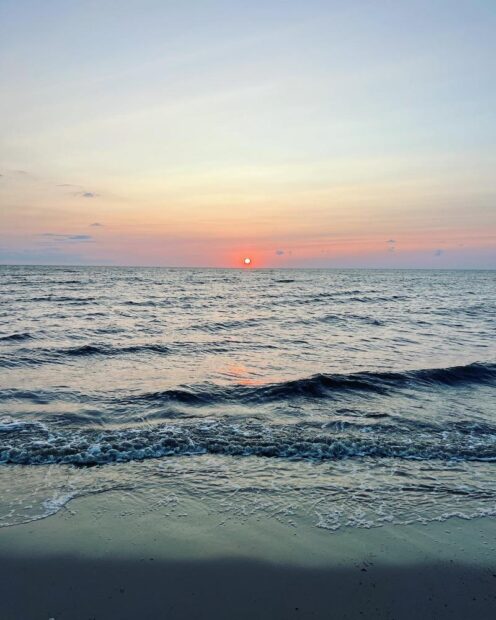 We went out to see the sunset on the bay the other night. It was really pretty.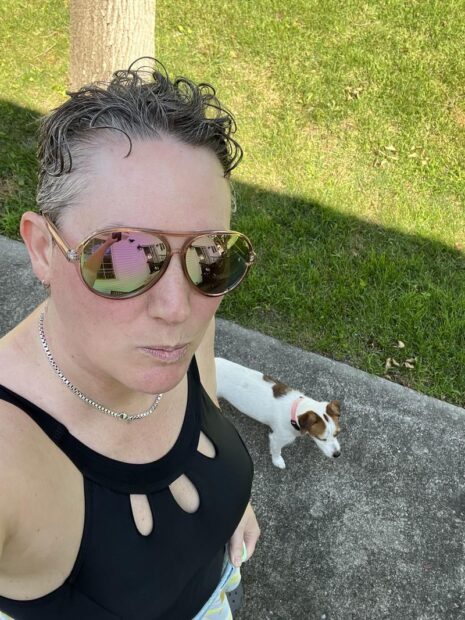 Dips in the pool and reading in the hammock. I didn't get to do a lot of either, but some was enough.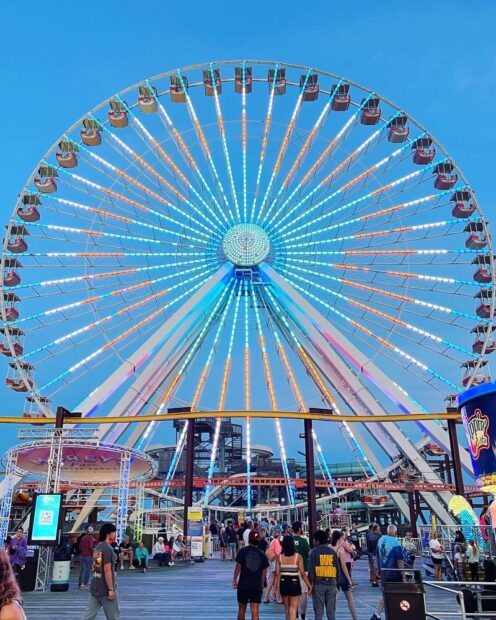 We made it out to the boardwalk one night! It wasn't too crowded and we had a great time.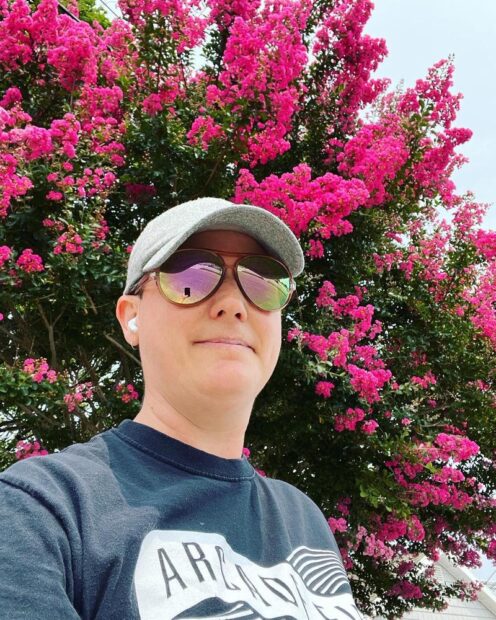 Such great colors around here! I've been enjoying seeing all the things in bloom on my walks.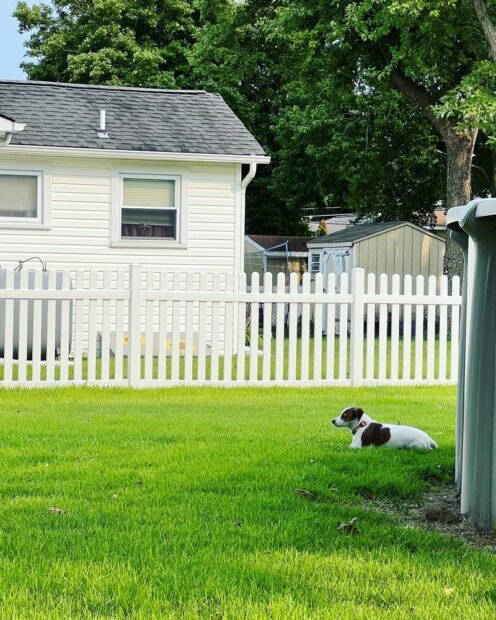 So much Lulu!! It was her birthday on Friday! She's 4 years old now. We got her a cookie from a local dog store in Stone Harbor and she LOVED IT. We went to Stone Harbor to see Barbie (again for me and the oldest).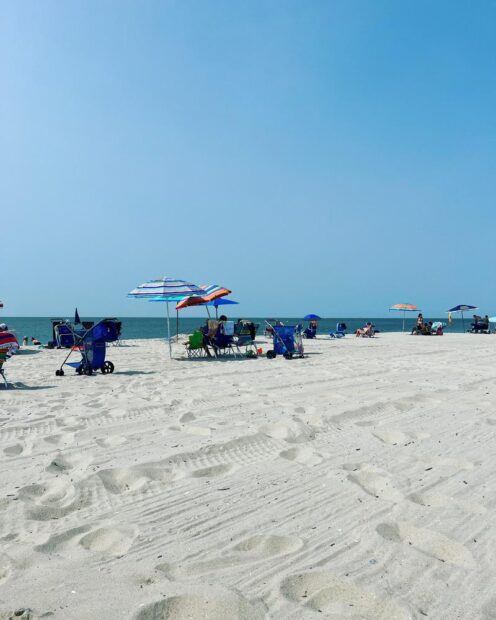 And finally, the beach and not too crowded either! And my desk setup here at the beach house. I have a second monitor here with my web cam. It's a nice setup.
Have a great week everyone! Stay safe and healthy. ❤️