The Sunday Post is a weekly meme hosted by Kimba @ Caffeinated Book Reviewer. It's a chance to share news. A post to recap the past week, showcase books and things we have received and share news about what is coming up for the week on our blog.
---
My Sunday Update is late today because we drove down to the beach house! Yay! We'll be here for the majority of August. As soon as I'm done with this post I'm going to go on a brief walk around the neighborhood, put on my bathing suit, and go in the pool. I'm happy to be reunited with my husband and Lulu. I missed my dog, y'all. She's so great. She's lying next to me now as I write this, and she keeps looking up at me to make sure I'm still here. Love her.
We had another super busy week. My youngest daughter went to sleep-away field hockey camp at a local university Mon-Thurs. So for several days, it was just me and my oldest at home. Quiet! And I got a lot of work done.
On Monday, the oldest and I went to see the Barbie movie. I gotta say that I LOVED IT. We're going to go see it again this week. It was so so great, and I really didn't expect it to be. It blew me away with its wit and charm and truth. Who knew the Barbie movie would be so deep?
On Tuesday, we returned to the same local university that my youngest was at so my oldest could get a college tour! It was really hot and exhausting, but I'm glad we did it. She really likes the place. I have a feeling she'll decide to go local for college and live at home. I taught a class in the afternoon and talked to my fellow Future Fiction Academy instructors in the evening.
Wednesday was a chill day at home with only one errand. I got a lot of work done.
Thursday, I did a podcast interview in the morning, got the youngest from camp, and taught a class in the afternoon. That was a busy busy day.
Friday, I ran a bunch of errands with the girls including checking out the new bookstore in town, getting my oldest's eyeglasses adjusted, a trip to Five Below (love that place), a stop at the vet to get meds for Lulu, and Starbucks.
Saturday, I got my haircut, folded a lot of laundry and packed for the beach house.
In writing news, I am working on lots of things. I'm still working on my cozy mystery, my fantasy romance, AND a pen name project where I experiment with all the AI tools and see what works and what doesn't so I can teach my students. I'm still writing fairly traditionally with a little AI help for my regular S. J. Pajonas and Steph Gennaro names. I figure a subgenre pen name is the best place to do any major experimentation, just so I can see how it all works. I love a good experiment.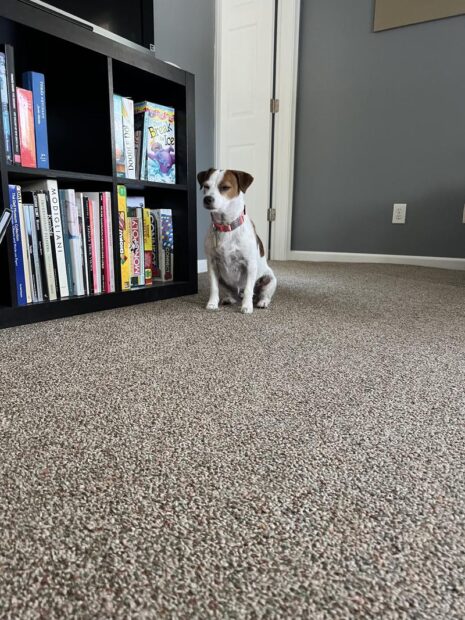 Here are all the photos of Lulu that my husband sent me in the past week. Lol.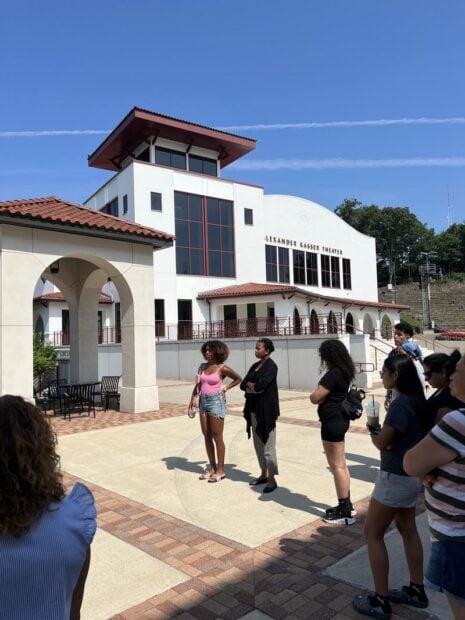 From the college tour and the field hockey clinic drop off.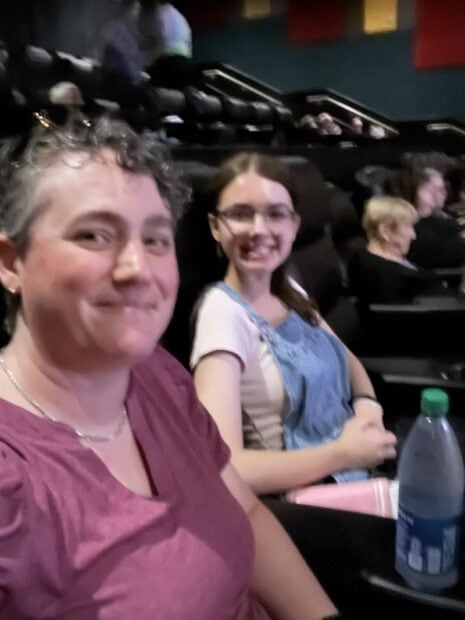 At the Barbie movie! Blurry but we made it.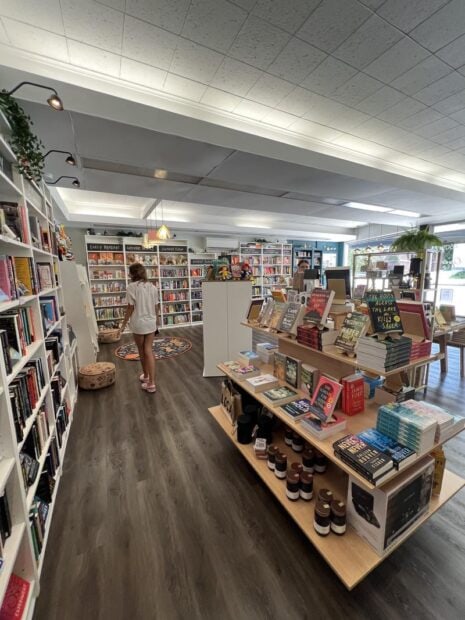 And we checked out the cute new bookstore in town! I love it already. It's quiet, cool, and swanky in there.
Have a great week everyone! Stay safe and healthy. ❤️