The Sunday Post is a weekly meme hosted by Kimba @ Caffeinated Book Reviewer. It's a chance to share news. A post to recap the past week, showcase books and things we have received and share news about what is coming up for the week on our blog.
---
Not a lot to report this week! It was super busy and I got a lot done, but alas, very little writing.
My youngest daughter turned 13 this week! So now I have two teenagers. Wow. Where is the time going? I remember when she was my little sidekick and we would do things together while her older sister was at school. Now, she has a busy social life, doing sports and musicals, and hanging out with her friends. I love her. Happy birthday, D!
This week I taught three classes for Future Fiction Academy. I taught a class on using ProWritingAid and ChatGPT to help you edit your novel, a class on Midjourney's newest features, and finally a class on using AI to help write sex scenes in romance novels. Yes, that last class was about a lot of sex. Lol. I made it work by keeping a fairly clinical tone and injecting some humor into it. It was one of my highest attending classes, of course! And the students had great questions that we got to answer in a safe environment. And this week, we learned a lot of new writing techniques using both ChatGPT and the Code Interpreter and Anthropic's Claude.
I'm still writing, but it was slow this past week as I got caught up on a lot of admin work. I made some progress on both my fantasy romance and my cozy mystery. I'm hoping to make more progress this week.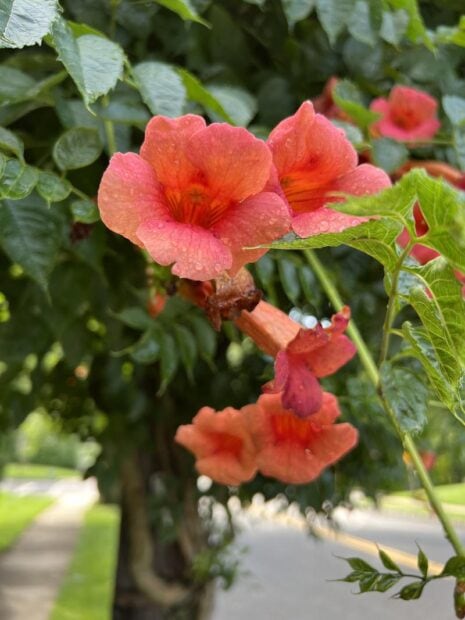 Some pretty flowers I saw on my walk. (I have no idea what they are but they are on a vine wrapped around a telephone pole.)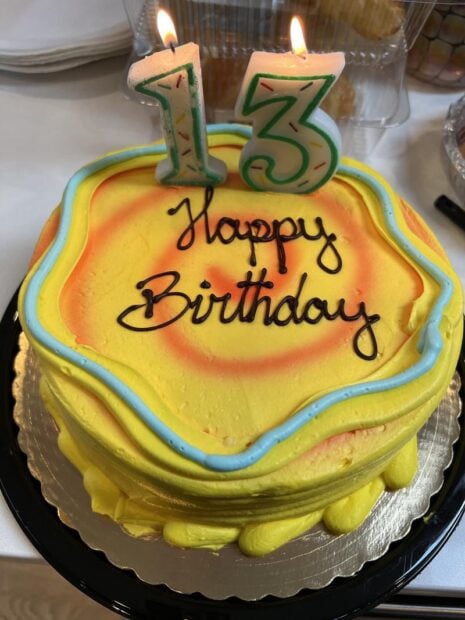 Happy 13th birthday to my baby!!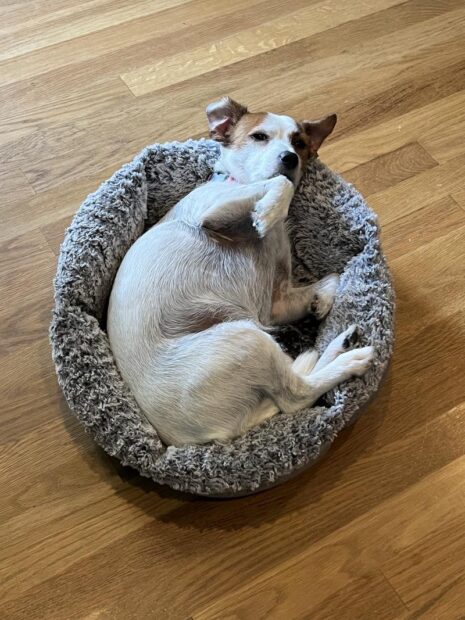 I was on a zoom, turned around, and saw this behind me. Lol. Staying close and skeptical!
Have a great week everyone! Stay safe and healthy!