The Sunday Post is a weekly meme hosted by Kimba @ Caffeinated Book Reviewer. It's a chance to share news. A post to recap the past week, showcase books and things we have received and share news about what is coming up for the week on our blog.
---
I'm back! If you missed my very large post about our trip to London and Paris, then you'll want to go back and read that. There are a lot of photos in there, so be prepared! :) Anyway, since we've returned not a lot has been going on.
Monday through Wednesday were a total blur of jet lag. I think I was actually still jet lagged until Friday, but Thursday and Friday were better than the days before. We didn't really do anything for 4th of July. I actually can't remember if we did ANYTHING. Lol. The rest of the week was spent getting caught up on all the work I neglected while I was gone. I still have a bunch of admin things to do, and I suspect I'll spend most of this Sunday doing them.
Thursday I went over to my cousin's house in the afternoon to see her and my brother who's in town. Then he came over on Saturday to hang out in the afternoon, play cards with me and the family, and then stay for dinner. It was a lot of fun. We should play cards more often. Card games are really the only games I play since I don't do role playing, video games, or board games either. (I'm just not much of a gamer.)
Lulu had a good time with her sitter while we were gone. She only did a small food strike right in the middle of the stay which is a vast improvement on how she usually handles us going away. I was so happy to be reunited with her when we returned. I missed her so much.
Not much writing happened while I was gone nor this past week. But this coming week, I hope to be back on the writing like crazy. I just need to figure out my new schedule. It's too hot most days to wait until 10AM to walk Lulu. I need to do it closer to 7 or 8AM. But that's usually my writing time. So, I have some things to work out there.
Oh! Before I forget! I'm on Threads, and I like it there. I'm actually using it and have started putting my photos on Instagram again because of this. I'm glad that Instagram now has Threads as a way of having text posts again. I missed the static photos with text. I will be updating my buttons on my website this coming week. I barely use Mastodon because finding people there was hard. Instagram/Threads made this super easy and suddenly I have a community there. I feel like Meta knew what the pain point was and addressed it right off the bat. Really smart.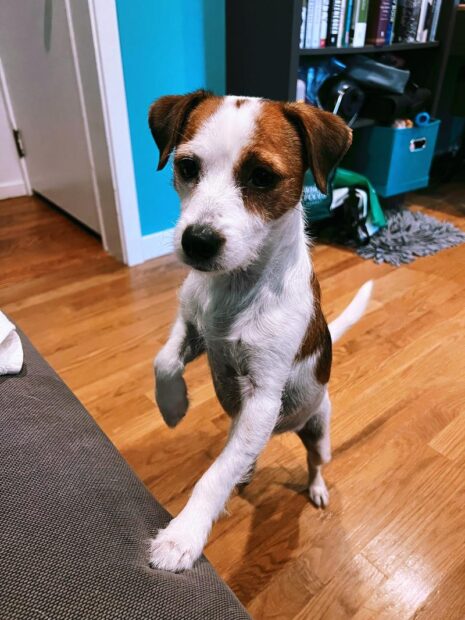 Miss Lulu! Wanting to get up on the couch, all installed next to me on the couch, and at my brother's elbow while we played cards. She wanted to bite his leg off when he first got here, and then by the end of the evening, she was moderately cool with him being there. Lol. She even licked his elbow!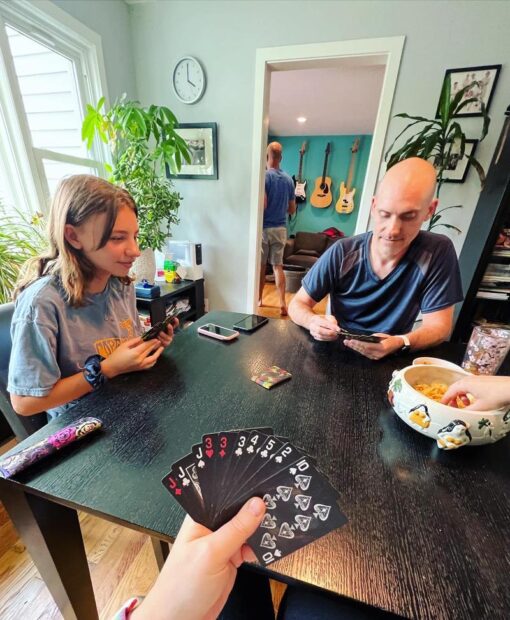 An afternoon of cards. We played Gin and then Poker (many flavors of poker). We used tiny plastic babies for betting. Lol.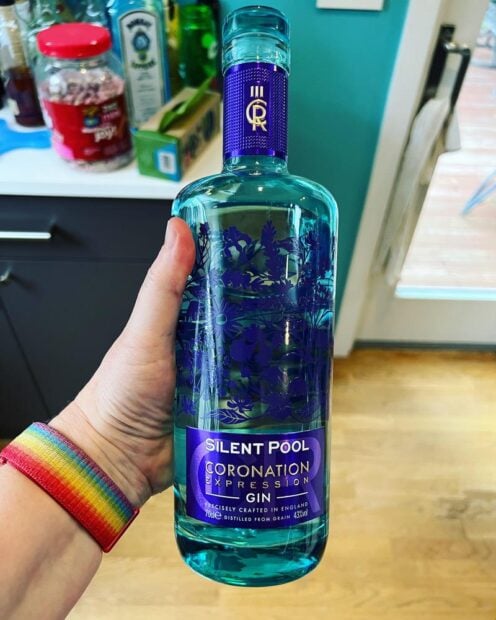 This was the gin I picked up in duty free in Heathrow on the way back from London. It's pretty darned good. I've had a few martinis with it so far. The flavor is nice and smooth.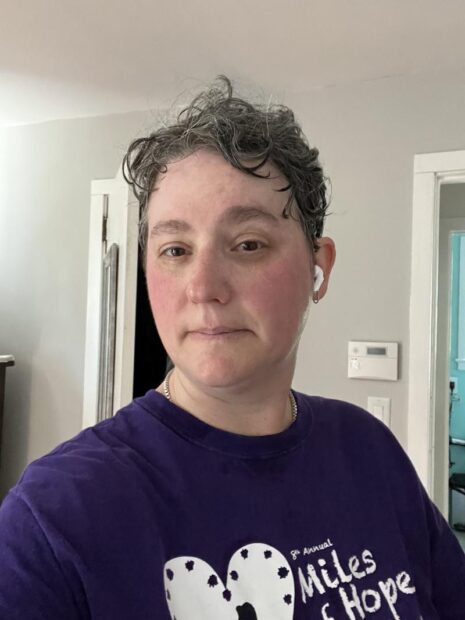 I'm exercising regularly again. The first photo is what I look like after a 10AM walk. It's way too hot for late morning walks and it was miserable. So I'm moving my walks to earlier in the mornings most days. I'm also back on the bike and doing the hard work there.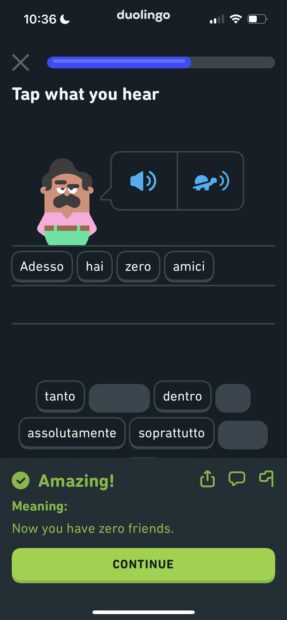 Duolingo can be savage at times.
Have a great week everyone! Stay safe and healthy!