The Sunday Post is a weekly meme hosted by Kimba @ Caffeinated Book Reviewer. It's a chance to share news. A post to recap the past week, showcase books and things we have received and share news about what is coming up for the week on our blog.
---
Not much to report this week because I got the same sickness that the rest of my family got. I started feeling poorly on the drive back from the beach house on Tuesday. I had a feeling I wasn't going to escape this illness since it hit my husband and oldest daughter TWICE and my youngest daughter once. It was inevitable. Still, I'm not sick often and it feels even worse for me because I'm not used to it. So far, though, I don't think I'm getting a sinus infection! That's the best news yet. (I wonder if it's because I'm gluten free and don't have as much inflammation as I used to?) There's been a lot of nose blowing, and one day of major stuffiness, but otherwise, no signs of infection. The cough I have, though, really sucks. I'm hoping it clears up quicker than it has for everyone else in my house, or I may be going to the doctor next week. I don't want to be sick when we go on vacation at the end of the month.
Most of my week was spent in bed or on the couch. I took Lulu out for some brief walks but not a lot of exercise. I did teach a few classes, one VERY under the weather, but otherwise, I spent most of the time watching TV. I skipped my French class, which is going to suck to catch up on. Thursday was my most active day. I took my oldest daughter to the ENT to get her ears cleaned out. Then we picked up her new glasses, ordered her contacts, went to the pharmacy, and came back home. I was wiped out after that.
In work news, I've been working with ChatGPT on brainstorming for my new fantasy romance series. This is a tough one because I want to bring together two old fables and modernize it. ChatGPT has been great for this because I can have it tell me all the similarities between the two and the differences. I'm just about ready to set down a basic plot for the first book, but I'm torn on the size of these books. After doing my research, it seems that 3 novels (a trilogy) at 80k-100k words each is probably the right choice for the market, though I really love writing novellas. I think my cozy mysteries will probably be about 50k-60k a piece so that will satisfy my need for shorter books. Anyway, this is all the stuff we think about as authors!
Not a lot of photos this week because sickness…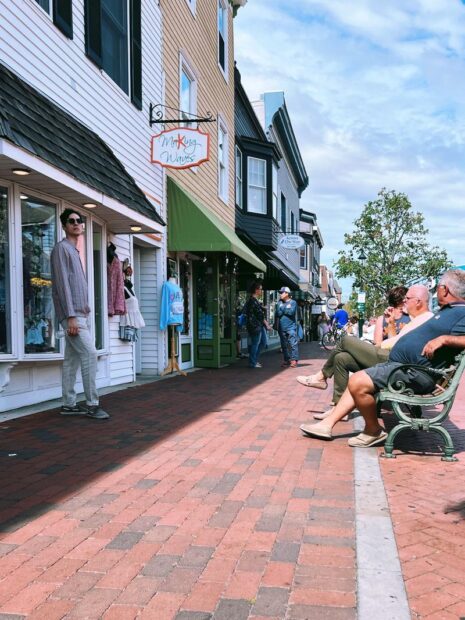 One of the reasons we love Cape May is their little downtown shopping area. We buy a lot of chocolate at Louisa's Chocolate Bar there.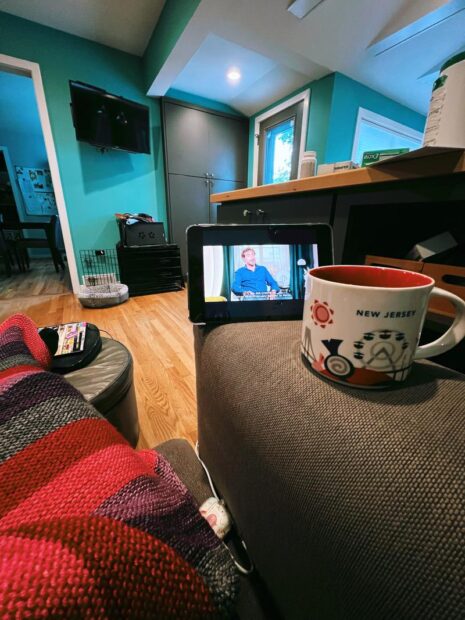 What I've been doing while sick. Lots of tea and I finished Season 3 of L'Agence, a Netflix show about a Parisian Real Estate Agency run by a family. I love this show so much. I hope they get renewed for another season.
That's it this week! Stay safe and healthy. ❤️