The Sunday Post is a weekly meme hosted by Kimba @ Caffeinated Book Reviewer. It's a chance to share news. A post to recap the past week, showcase books and things we have received and share news about what is coming up for the week on our blog.
---
Happy Memorial Day Weekend to all my States friends and readers! I hope you're enjoying the long weekend. We're at the beach house, and pretty much everyone in my family is sick but me. My husband and the oldest child are at the end of their second colds of the month. The youngest child started feeling unwell on Thursday. Basically, it's just me and Lulu who feel healthy.
I'm going through another bout of terrible sleep. My body will only let me sleep between 11PM and 4AM, if I'm lucky. Last night, 11:30PM to 3AM. I'm tired but there's nothing I can do. I rarely nap anymore like I was in the post-COVID days when I could barely make it through the afternoon. Now, I stay awake and caffeinate because I don't have a choice.
In work life, there's a lot going on. My teaching and coaching with Future Fiction Academy has really picked up. I'm teaching at least 2 classes per week and there are a lot of meetings involved, plus plenty of admin work. We have a lot of great students who are eager to learn and that makes me happy.
In writing life, I spent the week doing a lot of admin stuff. I probably should be updating my blog here more, but I'm tapped out. So instead I've been doing the hard work of outlining, brainstorming, and coming up with ideas for what I'm going to write next. I think I'm set to get started on my cozy mysteries, but I'd really like to start writing my fantasy romance. That requires more thought and planning so I'm going to get on that this week so I can start writing in June.
I wanted to address some misconceptions about authors using AI tools before I get to this week's photos. (I thought this was going to be quick but it's 4 paragraphs, sorry.) Not that the naysayers will really see this, but I know most of my readers are interested. Just because an author uses AI tools, it does not mean they use them for every part of their process. I teach authors with Future Fiction Academy how to use these tools ethically in the parts of their process that cause them the most pain. For some that's marketing; others, it's plotting; still others, it's writing. This is not 'I press a button and get a book.' You still need to be a skilled storyteller to use these tools and produce something worthwhile.
Me personally, I mostly use AI tools for brainstorming, outlining, and marketing. I actually tried to get both Sudowrite and ChatGPT4 to write in my style. Several times! With lots of prompting! And I didn't succeed. And I'm pretty good at this. Lol. There were a few scenes in the last book I wrote where AI helped me get down the bones of a scene that I was struggling with, and then once I had the action, I rewrote it all in my style. That was a huge help because I normally would have walked away and given up for a few days. Instead, I kept writing.
How I use the tools is how the majority of authors are using them. I know authors using AI more, and I know authors using it less, but I think I'm pretty much the average. It's important for me, as a teacher, to know how to do all of these things so I can teach them, but in practice, because I have a strong author voice, I can only use the tools so much. Hopefully that clears things up for people who happen to read my blog and have been curious.
And also addressing the "theft of copyrighted work" to build these LLMs. This is a tough one because I believe authors should be compensated if their books or data ended up in the corpus of data used to train models. But even after learning that some free books were scraped from Smashwords to build the book corpus (a very small percentage of the training data), the majority of training data came from public-facing websites, and I consider that fair game. Since I know, at this point, I'm never going to be compensated for my years of blogging that helped train these models, I'm using all the tools as much as I can to get the value back. I am maxing out the small amount I pay every month to the businesses that run these tools, knowing that these companies will take a loss on the computing power they need to serve the end-user. AI is here, and I'm going to take advantage of it.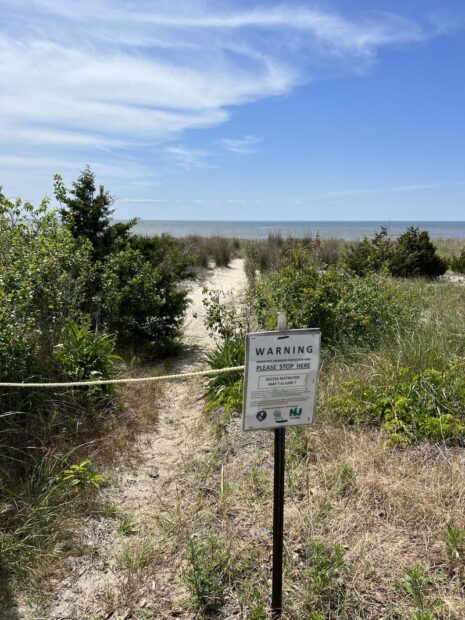 We're at the beach house! And it's shorebird mating season, so part of the beach is blocked off. AND it's also horseshoe crab mating season so the beach is practically prehistoric then the tide is in.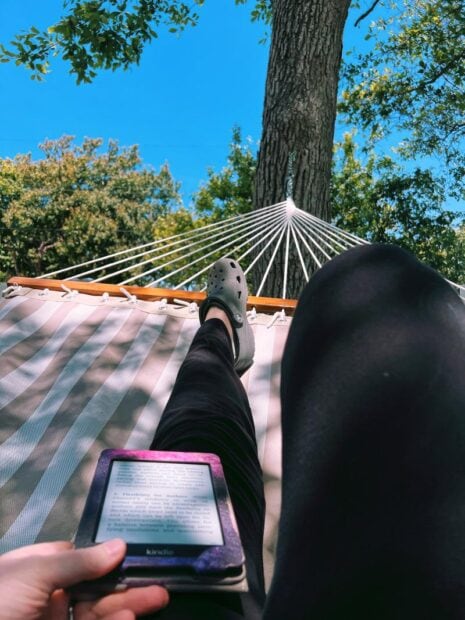 Spent some time in the hammock yesterday with Lulu by my side.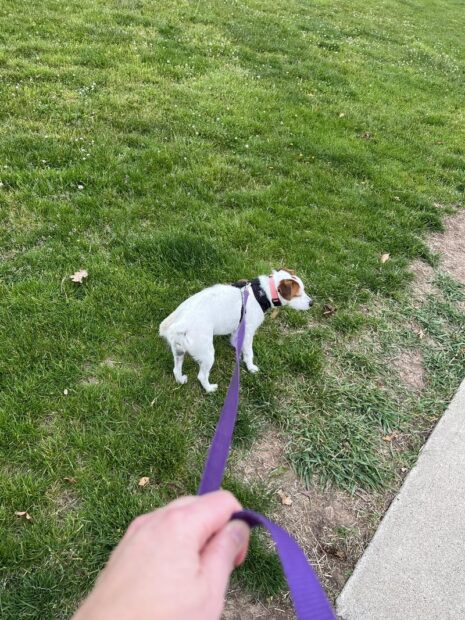 Speaking of Lulu…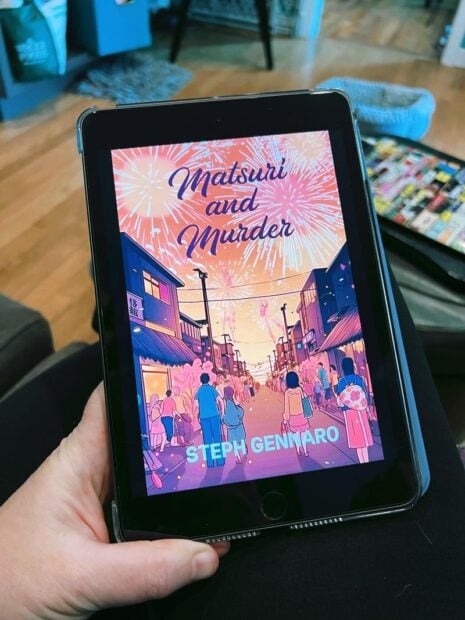 I took some time this last week to re-read Matsuri and Murder, watch some videos, and knit.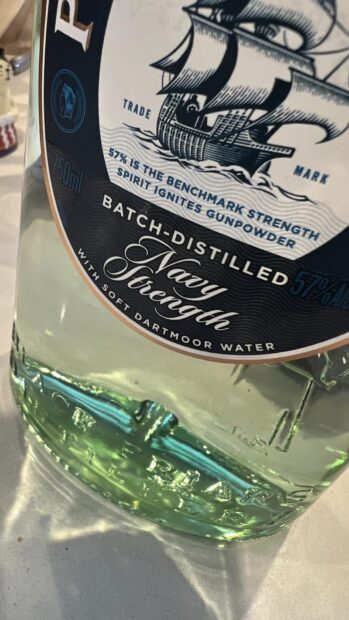 I don't know why "Navy Strength" made me laugh.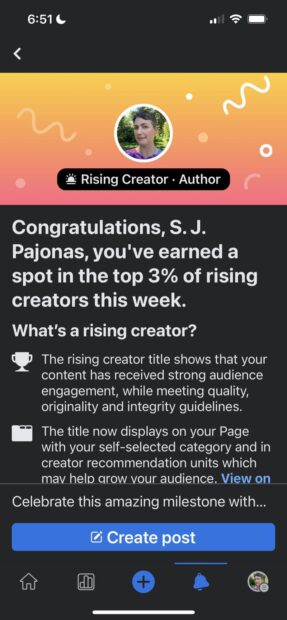 Facebook seems to like me, though I feel confident that I have been getting good views because I post photos of Lulu.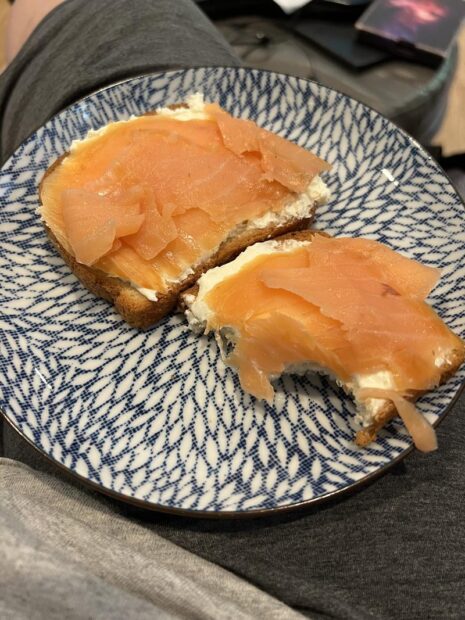 Finally, my gluten free life has been going well. I've found a lot of substitutes for things I loved. I like the Udi's bread. The slices are small but the serving is 2 pieces. I like the Whole Foods 365 corn and rice pasta so I'm pretty sure I'll like most brands' corn and rice pasta. Eating out is a bit of a challenge but I'm making it work. I've lost 5lbs already. All my inflammation is gone. My daily pain in my joints, ankles, and hips is pretty much gone. No more bloating. I can't believe how much it was affecting me! This is nuts. I feel 100x better. I'm kinda mad over the whole thing but hopefully that'll go away over time.
Have a great week everyone! Stay safe and healthy.