The Sunday Post is a weekly meme hosted by Kimba @ Caffeinated Book Reviewer. It's a chance to share news. A post to recap the past week, showcase books and things we have received and share news about what is coming up for the week on our blog.
---
It's May! Where is the time going? Later on this month, it'll be Memorial Day weekend, our unofficial start to summer. I'm so excited for that. I am very ready for sun and beach and spending more time at the beach house.
Not a ton happened this week because both my husband and oldest daughter were sick. My husband less so than my daughter. He took her to urgent care yesterday because her cough and other symptoms just weren't getting any better. She has an ENT doctor appointment on Tuesday and I'm hoping he'll be able to give us some guidance on why her ears are always stuffed up and she can't hear.
Otherwise, this week I did the usual. I went to French class. I drove and dropped off for track practice and a track meet. The cleaning ladies came and Lulu got her itchy shot and another vaccination at the vet. I went grocery shopping, ran errands, and finally folded two weeks worth of clean clothes.
In writing news, I finished with my first pass edits on Tilli's Second Chance. This week I'll be doing line edits and any last polishing on the story. Then it's off to my proofreaders.
I'm also building a website right now for the new business venture I'm a part of. So far so good. I spent most of the week waiting for DNS to update and then once it was up and running, I had some problems with the SSL certificate on the site. Eventually the hosting customer service fixed that too, and now I'm just in there working on the design. We have a meeting today at 2PM and I'm sure I'll get more direction on the design then.
Not a lot of photos this week because I was just too tired to do much anything else than the basics. I feel like I'm getting less and less sleep every night. This morning Lulu woke me at 5:45. I told her to go back to bed, and she peed on the floor. So yeah, I should have let her out. But I knew if I didn't get back in bed right away, I wouldn't go back to sleep and I NEED SLEEP, PEOPLE. I'm slowly going insane from lack of sleep. Sigh. I might just be the full moon. We'll see.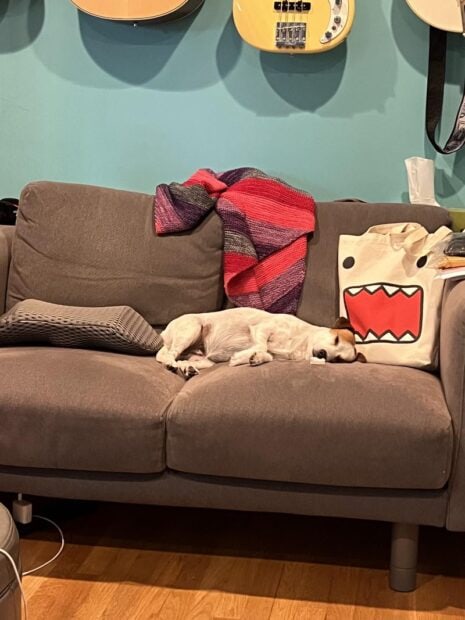 Lulu is always ready for photos.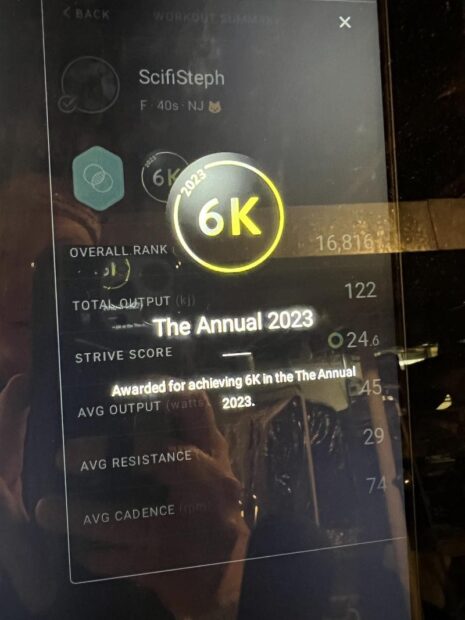 I hit 6k minutes on Peloton this week for 2023. I'm right on track to hit 18k this year!
Anyway, have a great week, everyone! Stay safe and healthy. ❤️