The Sunday Post is a weekly meme hosted by Kimba @ Caffeinated Book Reviewer. It's a chance to share news. A post to recap the past week, showcase books and things we have received and share news about what is coming up for the week on our blog.
---
This was a super busy and unfortunately sad week for me.
First, let me pay respects to my Uncle Richard who died around 6PM on Friday. I had mentioned in a few previous Sunday Updates that I was at the hospital a lot in December and early January visiting a sick relative. My uncle got diagnosed with Stage 4 bladder cancer that just ripped through him so fast, we barely had time to comprehend how bad it was before he was gone. He was an amazing man, one of my very favorite relatives from my parents' generation. He always had a smile and a laugh.
He did things his way, the only real way for them to be done. I have so many memories of time spent with him that I hope to cherish forever, like square dancing (so random) and the fact that he knew my favorite sandwich ("PB and J without the J") by heart. He traveled the world and met so many people who will also miss him. I'm so sad he's gone but I know his presence will live on in so many lives. His daughter, Kate, is one of my very best friends. I'm glad I was able to be there for her through this. Family means a lot to me. In the next couple of months, I'll be helping Kate clean out his house. It's the least I can do.
On Wednesday, my youngest daughter had a stomach virus with lots of puking and other stomach troubles. Ugh. What a week.
In other news, I spent most of this past week working on my website because I've made a big decision. I have decided to cease publishing my books to retailers other than Amazon. This means that as soon as my books come down from all the international retailers, I will be enrolling them in Kindle Unlimited. I know this will come as a disappointment to many readers, and I'm truly sorry about that. My income for the last ten years has literally been 75% Amazon. In the most recent 3-5 years, it has been even more Amazon. The last few months? 90% or more. Ideally, as a wide author, I had hoped to make the other retailers 50% or more to be worth all the extra hassle of uploading and advertising to them. But it never trended that way despite all the extra work I put into it. After running Facebook ads and only seeing the Amazon portion grow and the wide retailer portion shrink, I knew it was time. More to come on a blog post this week.
There has been writing, though not as much as I would like. Still, I am making a whole lot more progress than last year, and for that, I'm grateful. I hope to write more this week.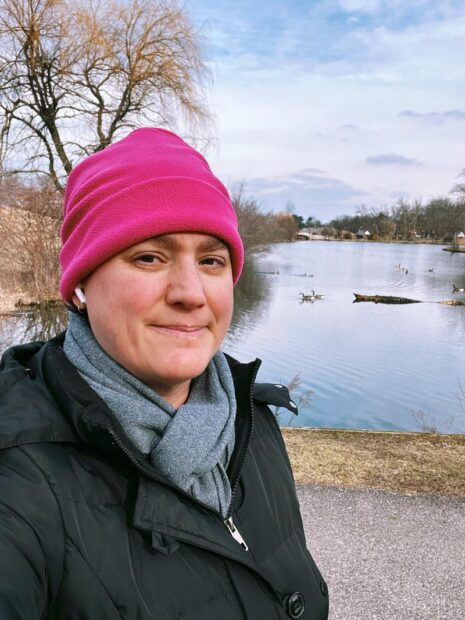 There have been a lot of outdoor walks, which make me happy.
I took a much-needed rest day on Tuesday. I think I'll do that most Tuesdays. I actually work out way too much and need to dial it back a little. My body has been hurting and I'm super tired.
Lulu had a rough week with an allergic reaction to something and then a little virus that made her puke and have some awful poops. She seems to be much better now.
My husband made dosas last Sunday and they were delicious.
And that's it for this week. Have a safe and healthy week, everyone!