The Sunday Post is a weekly meme hosted by Kimba @ Caffeinated Book Reviewer. It's a chance to share news. A post to recap the past week, showcase books and things we have received and share news about what is coming up for the week on our blog.
---
This week I was back on schedule.
Monday through Wednesday, I worked on copy edits for The Fate of Shin-Osaka and finished them on Wednesday! I took Thursday off to read, walk, listen to podcasts and knit. Then on Friday, I started my grammar and listen phase of edits. This phase of edits goes much quicker so I've already finished 10 chapters. I expect to be done on Tuesday. At that point, I format and send to my proofreader and figure out the rest!
We had a week of usual stuff at home. There was plenty of field hockey practice and carpooling for marching band. Only two more weeks of both of these and then we get some time off. Thank the universe! We're all exhausted from it.
I made Japanese curry on Friday and I think this was my best batch yet. I've been working on my gluten-free version now for about a year (I don't make this often as it's more of a cold-weather meal), and I liked this one the best. I increased the MSG, amount of curry powder, and sugar, and it seems to be perfect. Yay! Going to have some today for lunch.
Other than that, not much is going on here. I'm still working on my sleep, and I went to give blood for more bloodwork on Friday to check my hormone levels. This has been a long two-month medical process to figure out how to get me to sleep better. I recently stopped taking trazodone, which my doctor prescribed to me for sleep. It was giving me tunnel vision and dizzy spells in the afternoons, and I can't have that. The afternoon is when I get work done and drive kids around. Can't be dizzy and drive. So, I'm done with that medication. Sigh.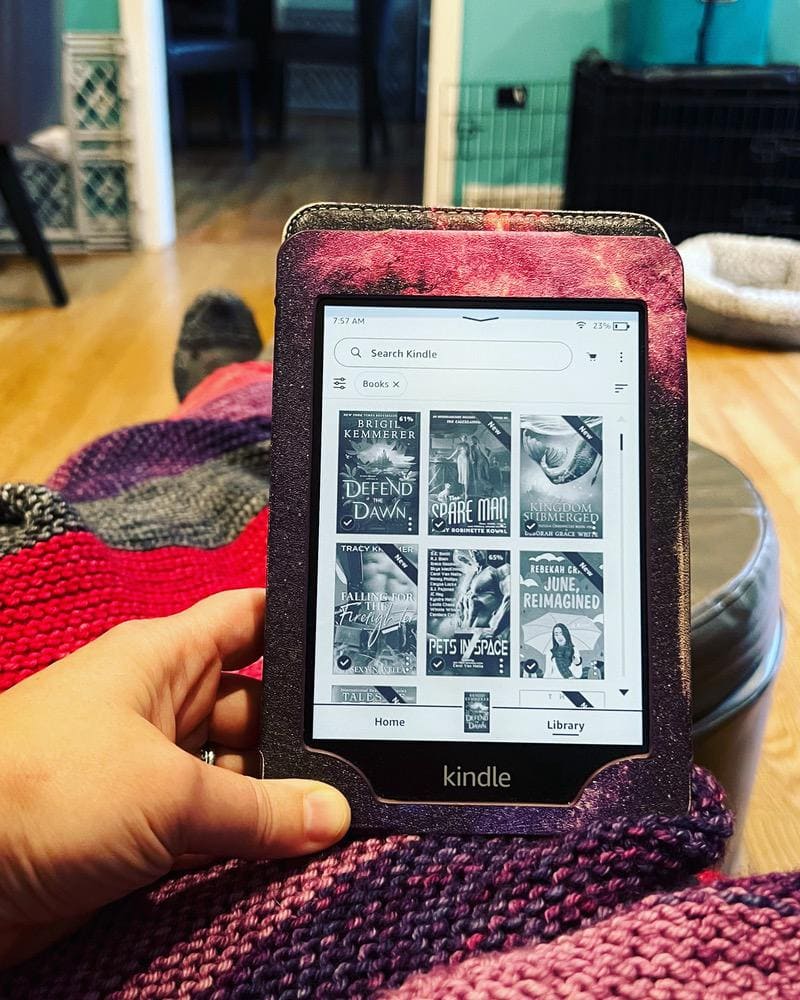 Some moments from the week… reading, eating lunch in the car, watching field hockey.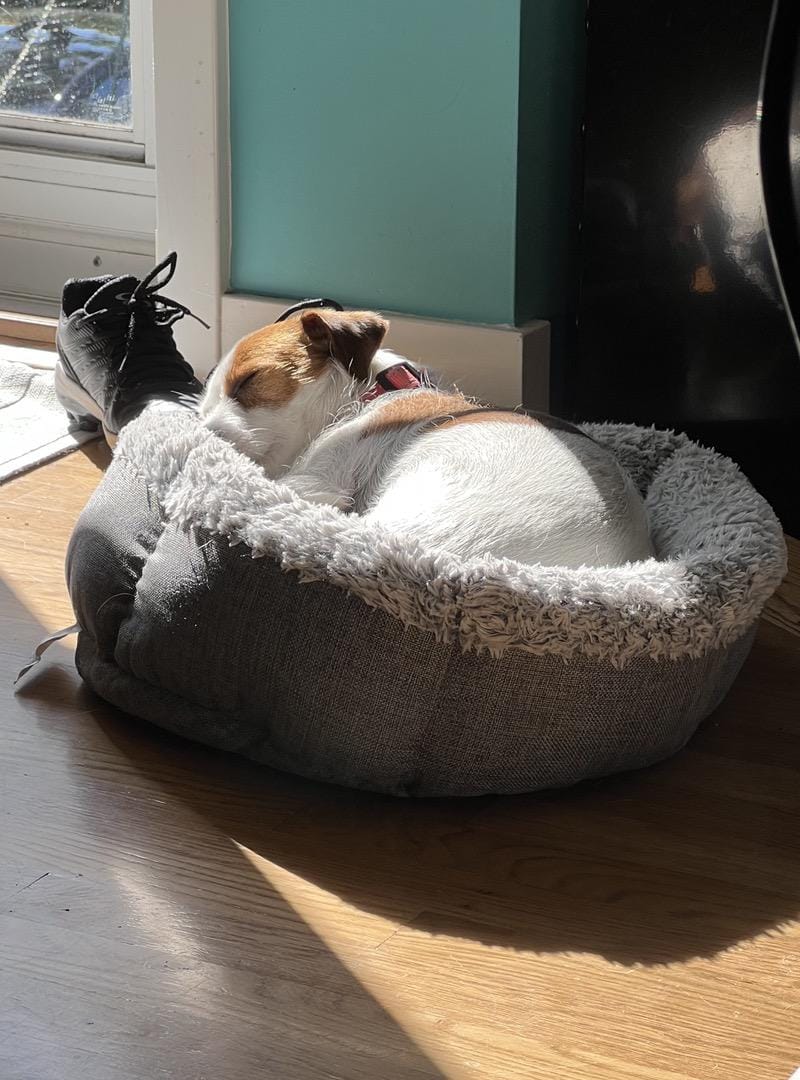 More Lulu… She's next to me now as I write this post.
My Japanese curry used to be easy to whip up, but now it's a multi-step process because I have to make a roux with GF flour. I used to just buy the curry cubes and curry could be made in less than an hour. Anyway, I'm getting better at it. I kinda wonder if I could make the roux and freeze it? Hmmm.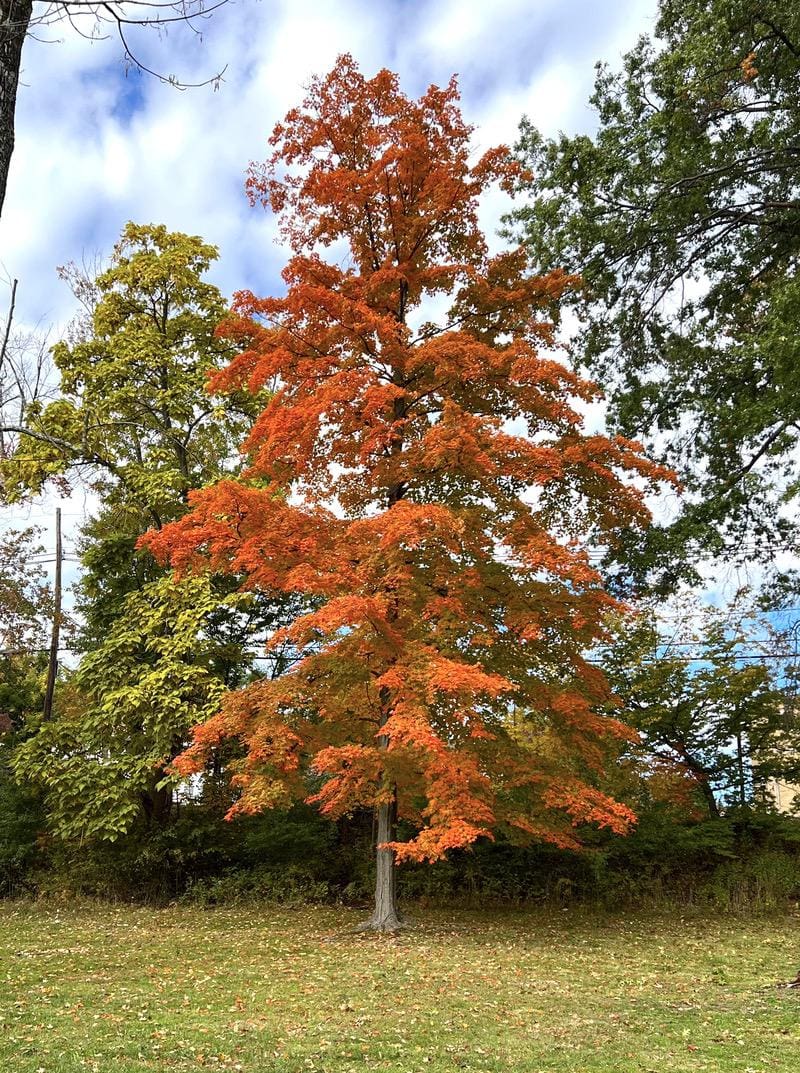 The park is looking pretty this time of year.
I found one of my LOST (TV show) shirts when I did the clothing switch last week. Appropriate since I'm rewatching the show.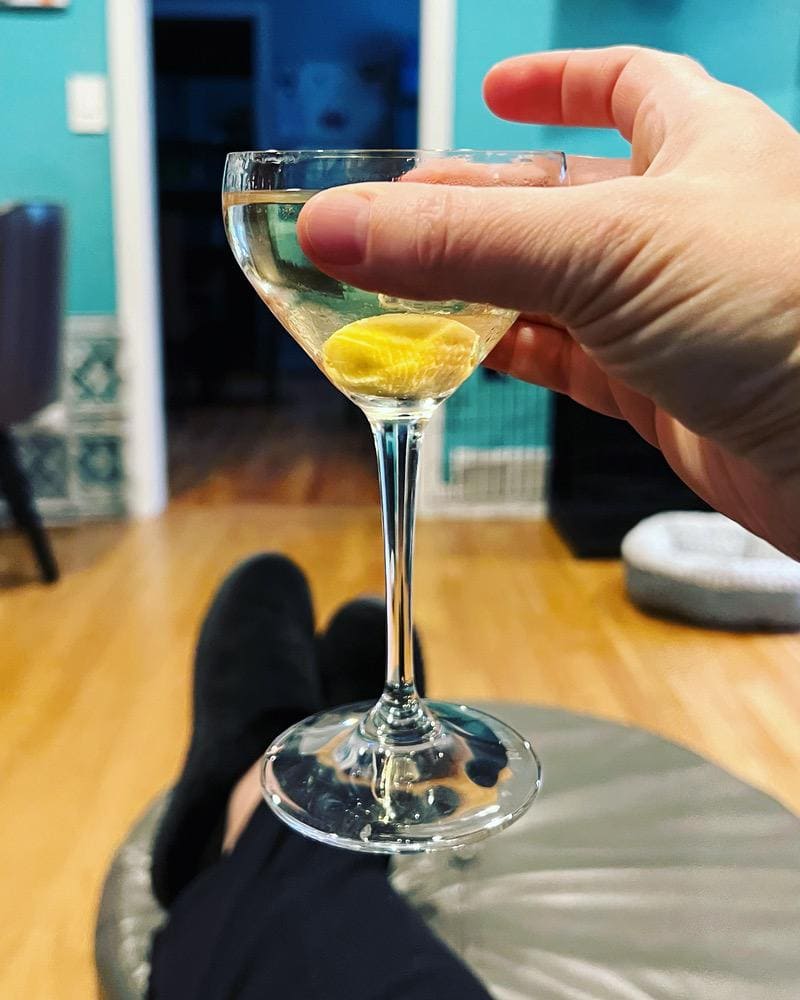 Working and drinking… working and drinking…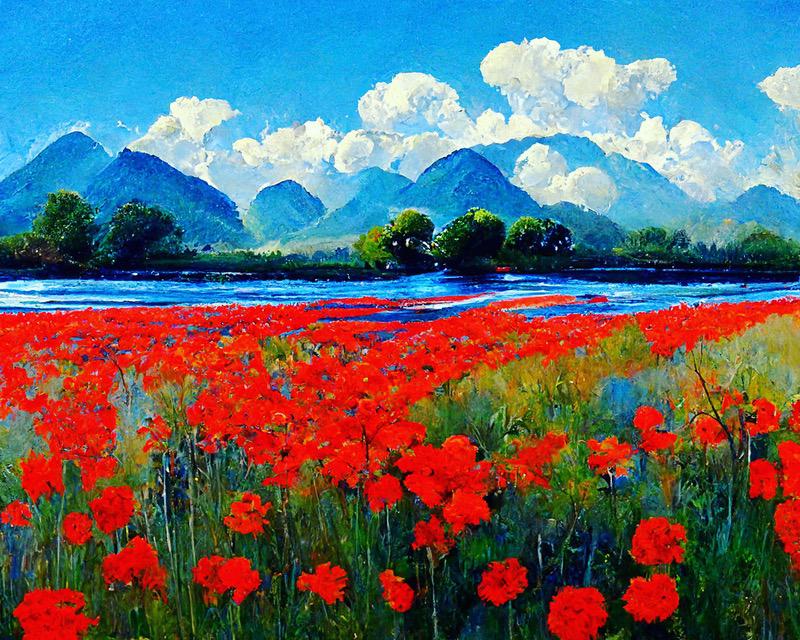 And here are some of the AI art images I made this week. As a reminder, you can find them on my FB page if you want to see them all!
I've also been making reels on Facebook including ones of me walking and talking about what I'm up to. I can't find out how to link to them all, so here's the latest one I made of books I found in the park.
Have a great week everyone! Stay safe and healthy.