The day is finally here!! I'm so excited that Pets in Space 7 is now available for you all to read. I love this anthology so much. It's such a privilege to be included with these other awesome authors.
I hope you love Myra's Big Mistake. The Kimura Sisters Series is growing! And I hope to work on Ean's story in November. I plan on it being an exclusive for newsletter subscribers, so if you're not a subscriber yet, what are you waiting for?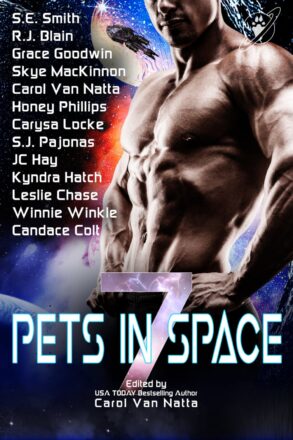 To purchase this awesome anthology, just head on over to its dedicated page on my website so you can see all the links and buy from your favorite store.