The Sunday Post is a weekly meme hosted by Kimba @ Caffeinated Book Reviewer. It's a chance to share news. A post to recap the past week, showcase books and things we have received and share news about what is coming up for the week on our blog.
---
I have FANTASTIC news! I finished writing The Fate of Shin-Osaka! Yes, I cried. Lol. This is not only the end of a very hard book to write but the end of a series too. Giving my characters the happy ending they deserved was all I wanted to do but getting them there was the hard part. I had left them in such dire straits at the end of the previous book. Whatever had to happen in this book had to be believable and satisfying. I think I achieved that! Anyway, I'm relieved that the first draft is done. I am looking forward to revisions which is where all the magic happens and I make it a complete story full of rich descriptions and emotions. I'm going to take this week off to knit and read and watch TV, and then I will get to it.
In order to finish the book, I had to buckle down every day this week and write write write. This meant that I wrote in the morning before exercise, wrote after exercise, after lunch all afternoon, then after dinner again. Usually, I take some time for some TV or reading, but I didn't do that this week. So I'm a little burned out. But I'm so happy I don't care. Lol.
In family life, we continue to get through each day as best we can. My husband was gone Monday and Tuesday in D. C. for work. He missed our 18th wedding anniversary on Monday, which is fine. I understand that work will get in the way of stuff sometimes. He did send flowers though. I love them even though they arrived a day late. The kids were busy every single night. One kid had marching band Tuesday, Thursday, Friday, and Saturday. The other had field hockey on Monday and Wednesday. Sunday, today, is our only day without obligations but getting haircuts. Busy busy busy.
I am not sleeping well. My doctor gave me trazodone for sleeping and it's only somewhat working. I can't take it on nights I drink alcohol, so I don't take it on Friday or Saturday nights. Still, each day I'm waking at 4AM and having trouble going back to sleep. This morning I woke at 4, tossed and turned to 5:30, and said, screw it. I'm getting up. Here I am writing the Sunday Update at 6:30AM. Ugh. I hate it. I only get 5 hours of sleep every night. It's killing me. More tea please!
Lots of photos this week because I actually remembered to get out my phone and take them!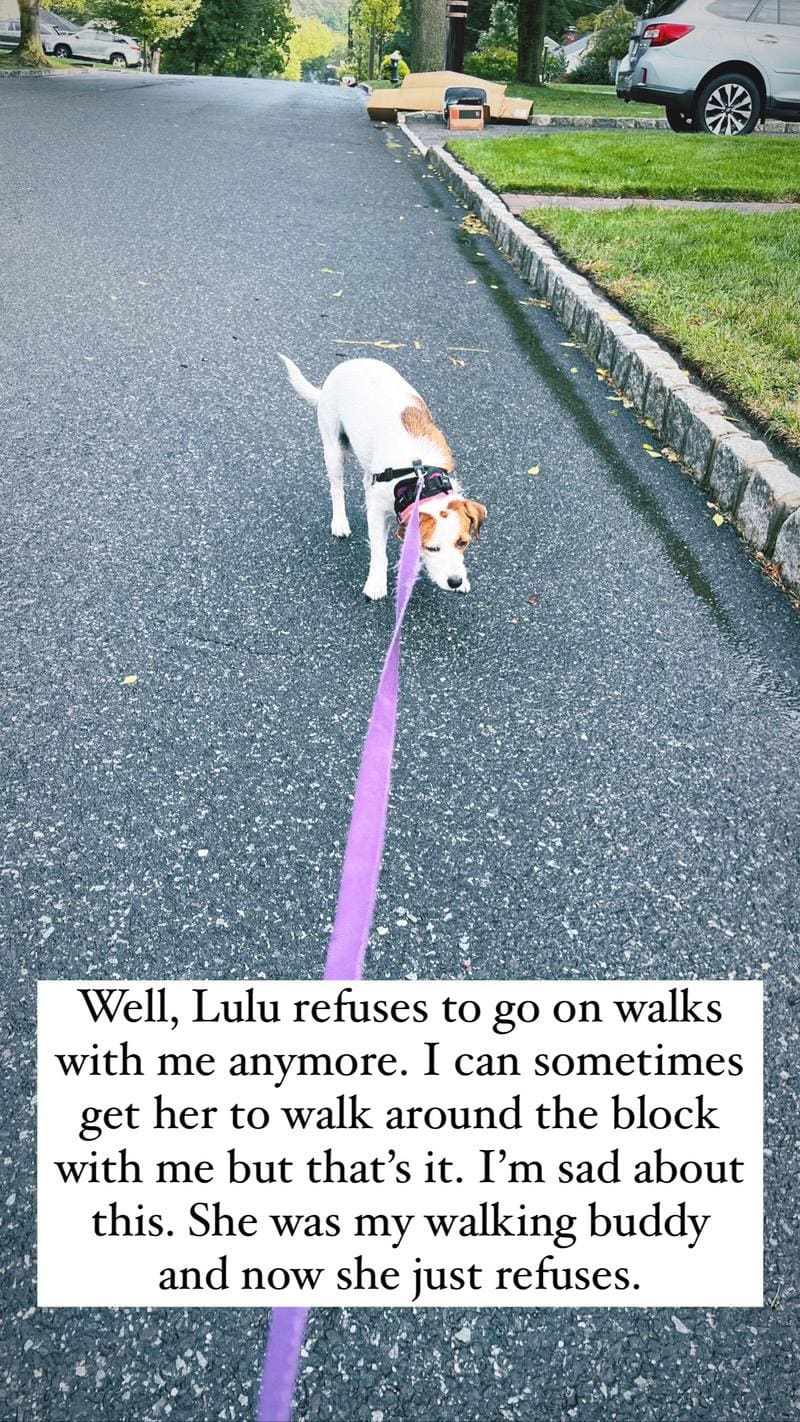 A story in 6 photos. When my husband is gone, I have to walk Lulu in the evenings. But she doesn't like walking with me anymore. My husband insists that if I "just take her to the park" she will walk with me. Well, I got her to do that twice and now she won't do it anymore. She will only allow me to walk her around the block and then that's it.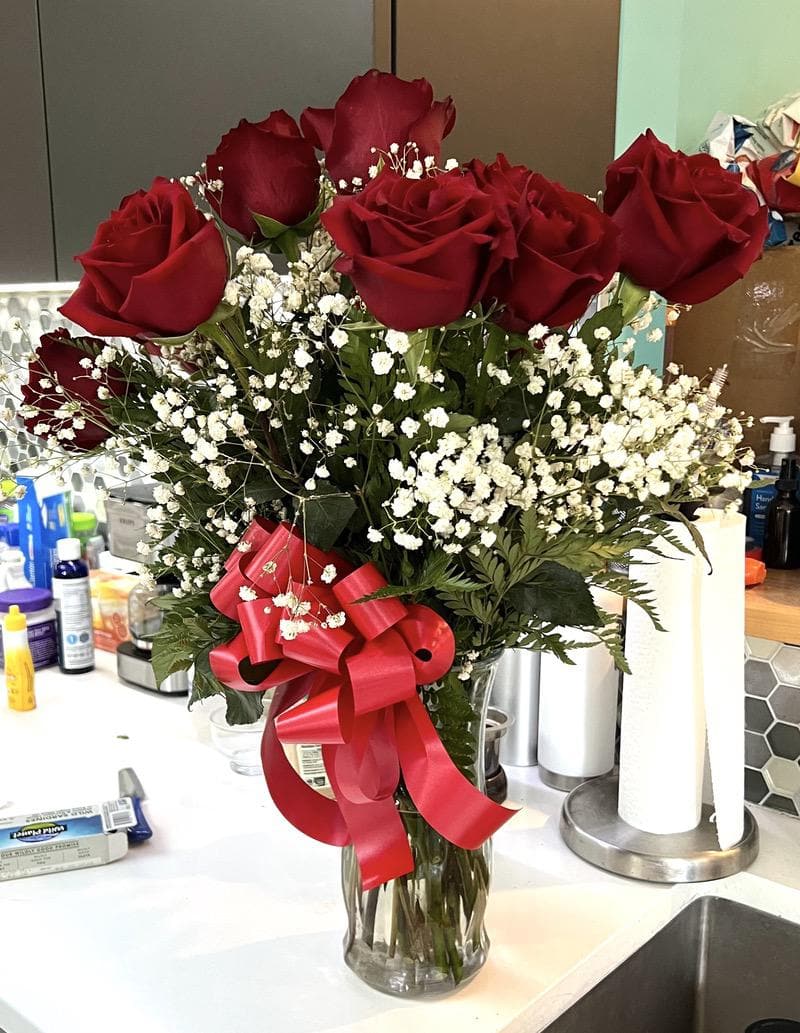 Flowers from my husband for our anniversary. The first bouquet was late by a day. He called to complain. They comped it and then, for some reason, sent another set of flowers two days later? We still don't know how that happened. Regardless, we're enjoying the flowers.
It was 3 years ago this week that we got Lulu!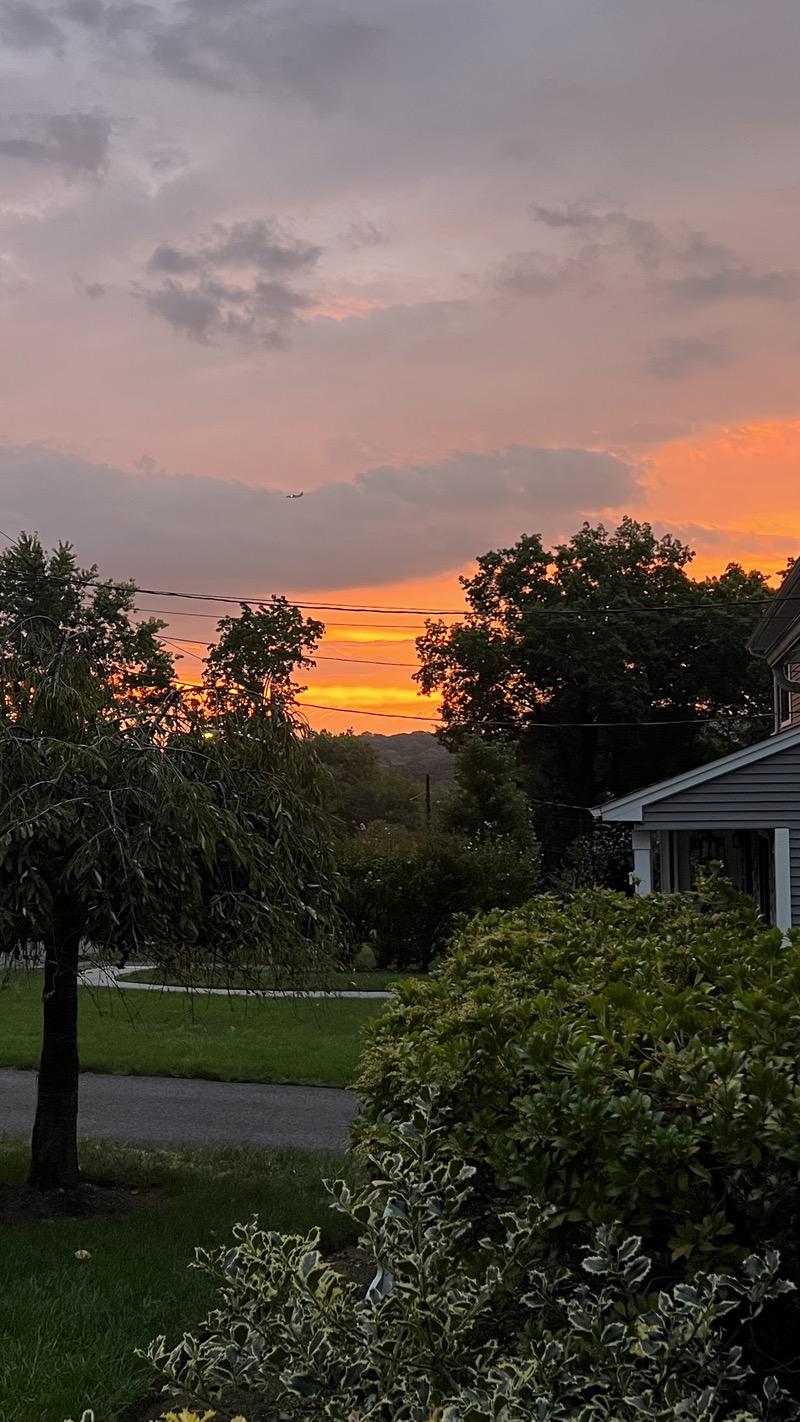 Sunrise and sunset. I see them both a lot lately.
Last week I mentioned that I've been dealing with pantry bugs. I put everything that was open into glass jars and threw away anything they had gotten into. It was a lot of work, but I think I got them all.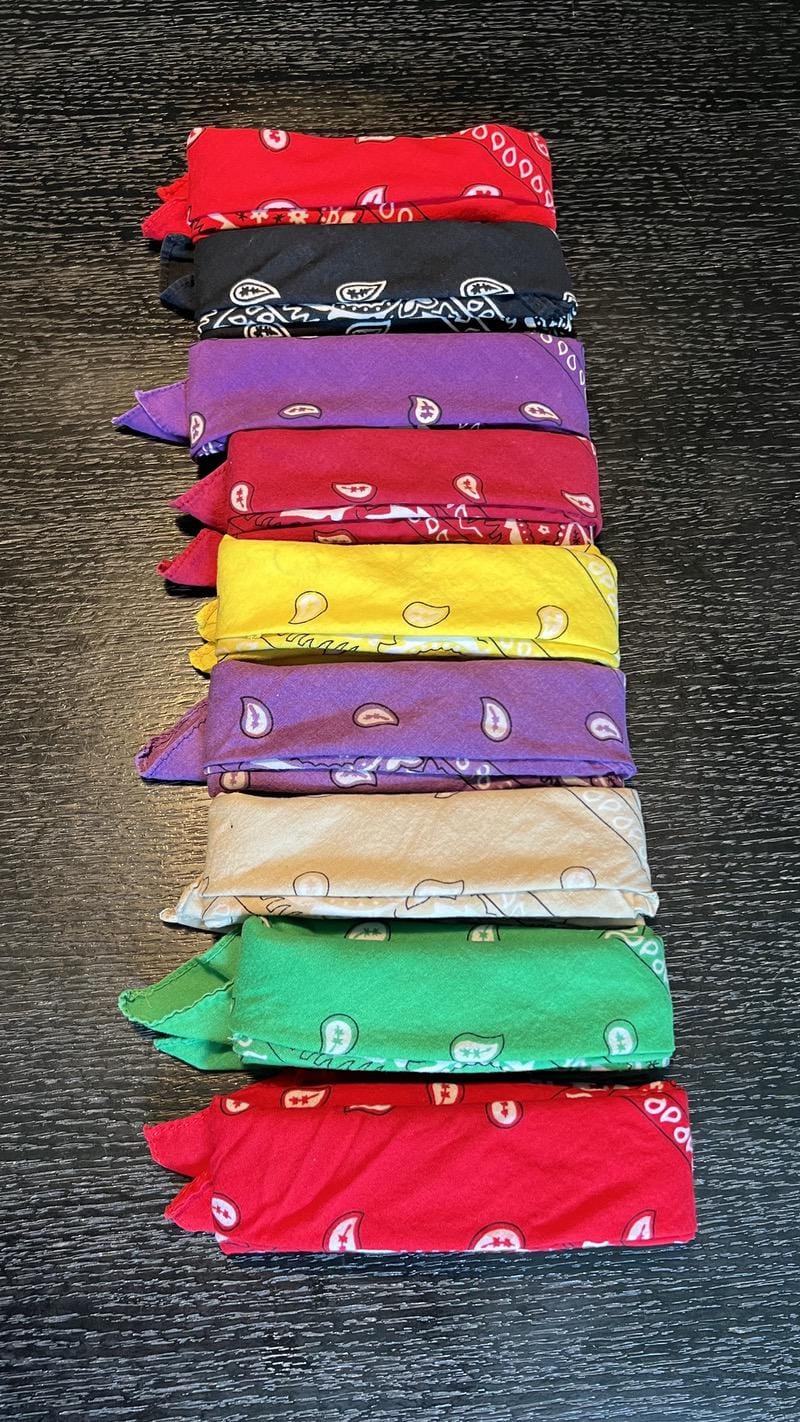 I wear a lot of bandanas, either around my neck when I walk or on my head when I'm on the bike. The only problem is getting myself to sit down and fold them all up. I usually wait until I have none left and do it then. Procrastination at its finest.
We went out for crab last Sunday to celebrate our anniversary! It was delicious.
Lulu sometimes demands belly rubs while I'm writing. I'm happy to give them.
I'm glad I was able to watch most of the funeral of Queen Elizabeth II this week. It was touching and quite the historical event.
I've been playing around with Midjourney (AI art) and made this adorable image of Mochi from Myra's Big Mistake. The prompt was "Tiny cute adorable baby black and white skunk, anime eyes, intricate furry details, soft cinematic lighting, 8k, portrait, Pixar style character, pokemon anime style octane render : : –aspect 9:16 –test –creative –upbeta"
Finally, let's celebrate! The Fate of Shin-Osaka is complete!!
That's it for this week. Stay safe and healthy, everyone!