The Sunday Post is a weekly meme hosted by Kimba @ Caffeinated Book Reviewer. It's a chance to share news. A post to recap the past week, showcase books and things we have received and share news about what is coming up for the week on our blog.
---
Why are the short weeks the longest weeks? It's hard to believe that we had a holiday on Monday, and my kids didn't even go back to school until Wednesday. The week felt interminably long.
My parents were here on Monday, Labor Day, to drop off their dog, Cookie, and visit with us before I drove them to the airport. They are in Italy and we are watching Cookie while they're gone. As you know, they live in Charleston, and this time of year, there are usually a lot of hurricanes (though there haven't been lately). They felt that Cookie would be in better hands with us here instead of at her kennel in South Carolina that would be evacuated if there was a hurricane. So far, everything is going well. Cookie is a good, lazy dog, and Lulu is fine with her here. We do a few walks a day, and she gets some chew time in the evening, just like Lulu. She'll be here until Friday.
I didn't get as much writing done this week as I would have liked. The kids went back to school on Wednesday but that didn't give me any more time to get things done. With Cookie here, I am doing a lot more dog walking and that takes time out of my day. I also had to go grocery shopping twice because we were low on snacks I can only get from a different store.
Then on Friday I had a physical with my new primary care physician. It's my first physical in six years, at least. I'm happy to say that the blood work (so far) has been normal and I'm in good shape. She's helping me with my sleep issues, and I'm getting referrals for other doctors I need. They neglected to do a thyroid panel though so they drew blood again. Then I got both the flu shot and new new covid booster. All in the same day. Friday there was also field hockey game for one kid and a marching band performance at the football game for the other. I got nothing else done.
Saturday, I felt the shots in the afternoon and just couldn't concentrate. I worked out in the morning and walked Cookie in the evening, but the rest of the day was spent knitting and watching LOST. I went to bed exhausted.
I'm really hoping that this week is more fruitful for writing. I have plotted out the rest of the book I'm writing! It's only a few more chapters. I want to finish it and move on to edits. I have also decided to stop writing such long books. They are just too hard to keep moving.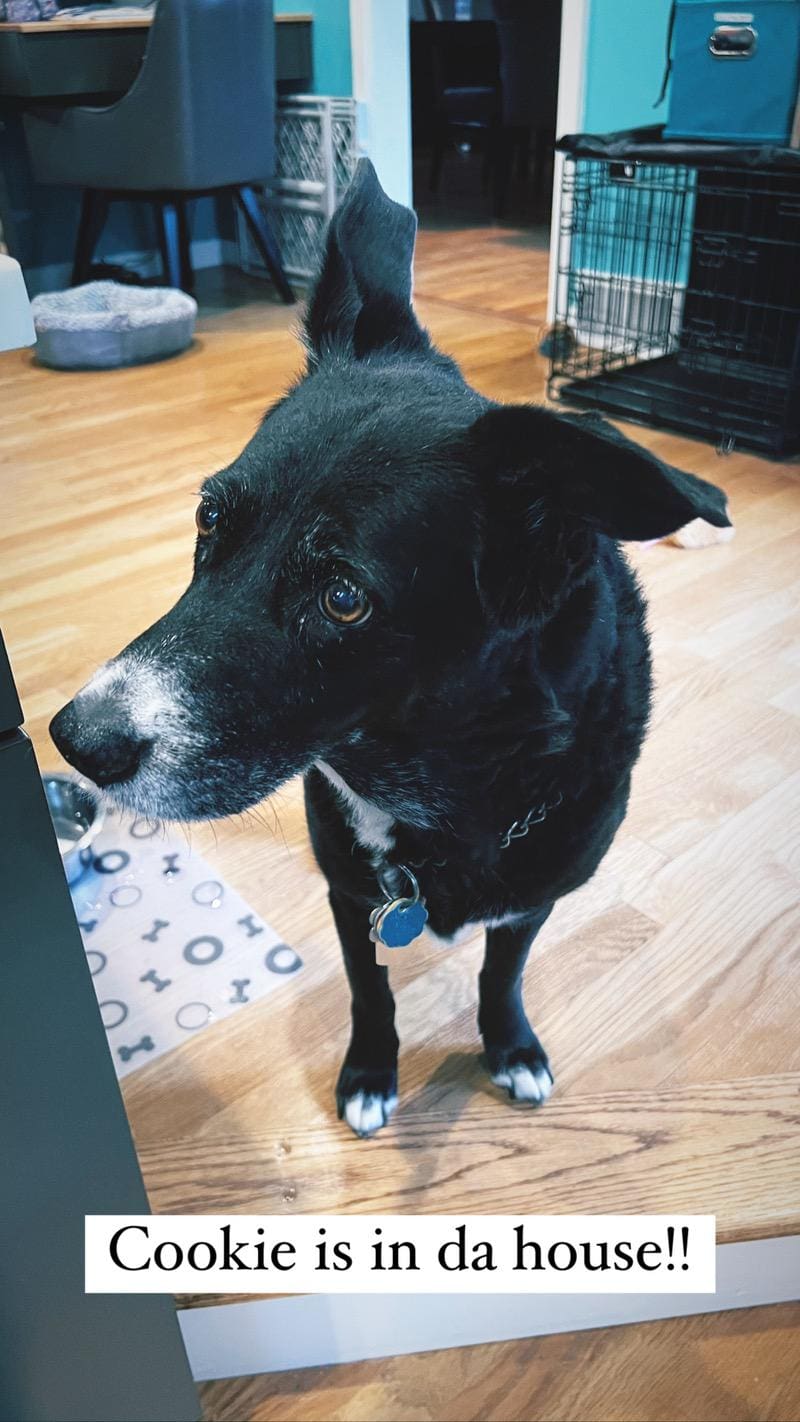 Lots of Cookie and Lulu this week. Cookie is, unfortunately, on my parents' sleep schedule and that means she wants to go out at 5AM. It's slowly been creeping up to 6 and 6:30AM, but it's been an exhausting week of getting up early. Still, she's a great dog and we love having her here. Lulu is skeptical, but I think she knows it's temporary. Lol.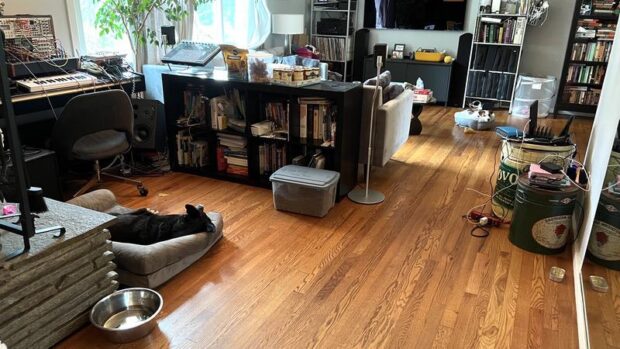 Here you can see how the dogs mostly stay apart. Lulu is in her bed on the right, and Cookie is in her bed on the left, by the fireplace. I took a quick Instagram Reel of them like this from a different angle.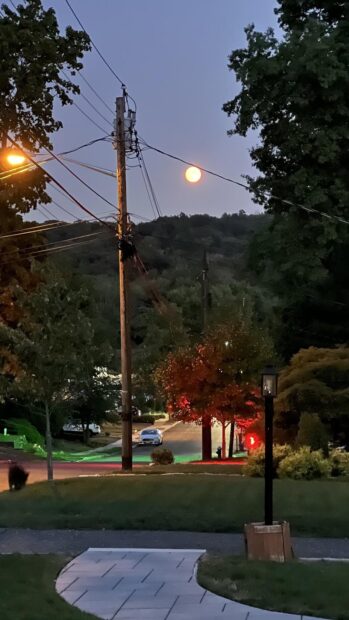 We had a crazy big and orange full moon here this week!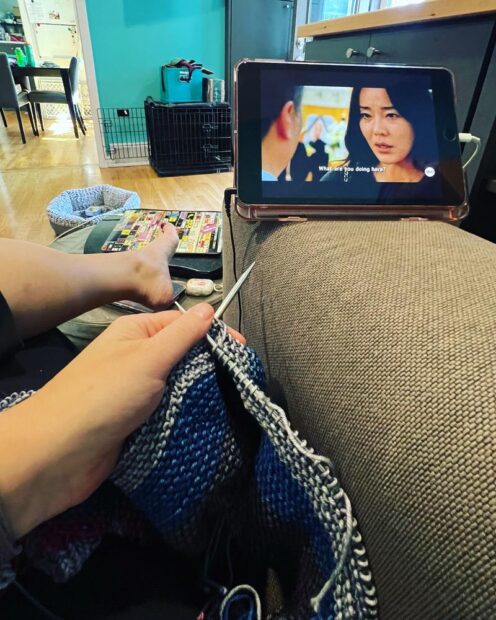 And finally, yes, lots of knitting and watching LOST when I'm just not feeling well or I'm too tired to do anything else. I'm really hoping the meds my doctor gave me for sleep help me. I'm on my last thread of sanity surviving every day on only 5 hours of sleep.
I hope you all have a great week! Stay safe and healthy.