The Sunday Post is a weekly meme hosted by Kimba @ Caffeinated Book Reviewer. It's a chance to share news. A post to recap the past week, showcase books and things we have received and share news about what is coming up for the week on our blog.
---
Hello, everyone! I'm back. We had quite the summer around here. I can hardly believe it's over! Actually, I can hardly believe it's September. I have no idea where the whole darned year went, at this point.
When I last left you all, I was feeling fairly burned out and tired. I hate to say it, but I am still burned out and tired. The summer was crazy busy. We drove back and forth to the beach house four times, hosted guests there, worked on setting it up more and keeping it clean. We love it down there, but it is a lot of work. My sleeping hasn't improved (I don't think you expected it to), so I'm going into the new school year exhausted. I've started just getting up in the morning when I wake, which is usually sometime between 5 and 6:30AM. Even on the weekends. Lying in bed and wishing for sleep to come back to me is too stressful and doesn't help. Might as well just get up and get busy.
I'm currently struggling my way through the last Hikoboshi book. This week was tough to get any writing done. It was marching band camp week for my oldest and my youngest started field hockey AND my husband was out of town. Every waking moment was spent getting the family stuff done between carpooling, grocery shopping, cooking, cleaning, organizing, prepping for school, etc. I think I wrote a total of 2000 words the whole week. Then yesterday, my previously broken leg started hurting out of the blue. Normally, I don't have any troubles with this leg anymore. So it's been weird and draining. The pain has sucked my creative mojo away. I had planned on writing this weekend but I haven't. I'm disappointed since I really want to finish this book and move on. I'm almost at the point where I just want to set it aside and work on something else because the writing has been sooooo slow and I'm getting bored. No, Stephanie! FINISH IT!
We don't have any plans for this long weekend. It looks like it's going to rain here on Labor Day, so I doubt we'll do much. My kids are finally back to school on Wednesday!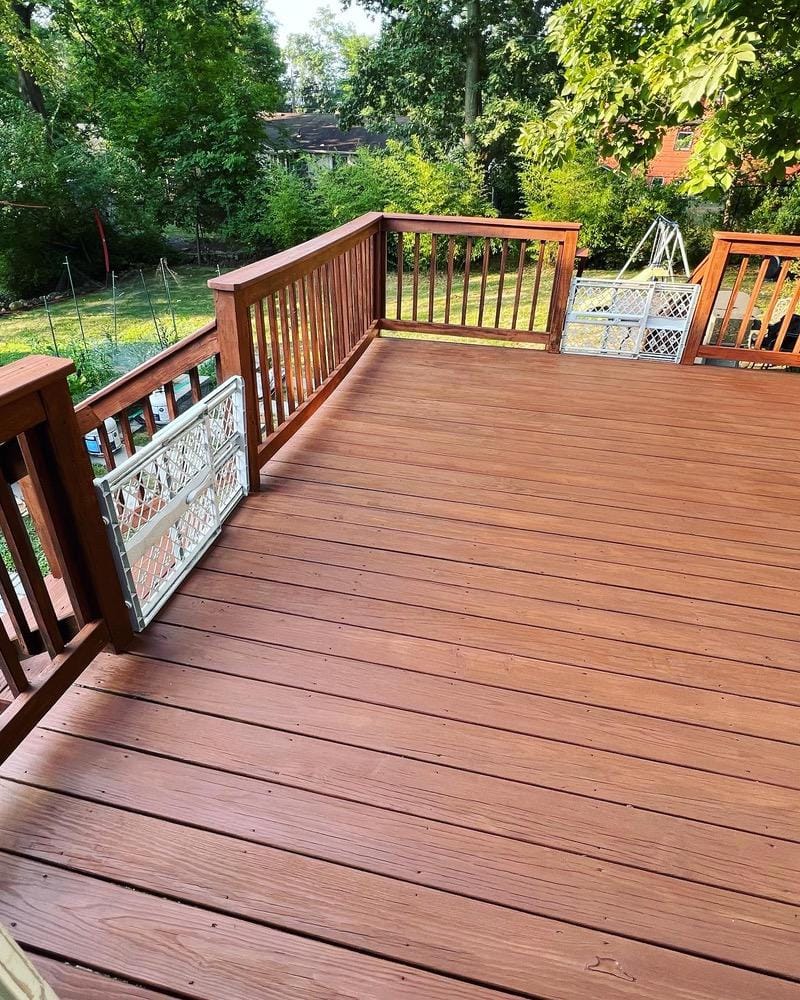 We got our back deck refinished and it looks so much better now! Lulu loves it, of course.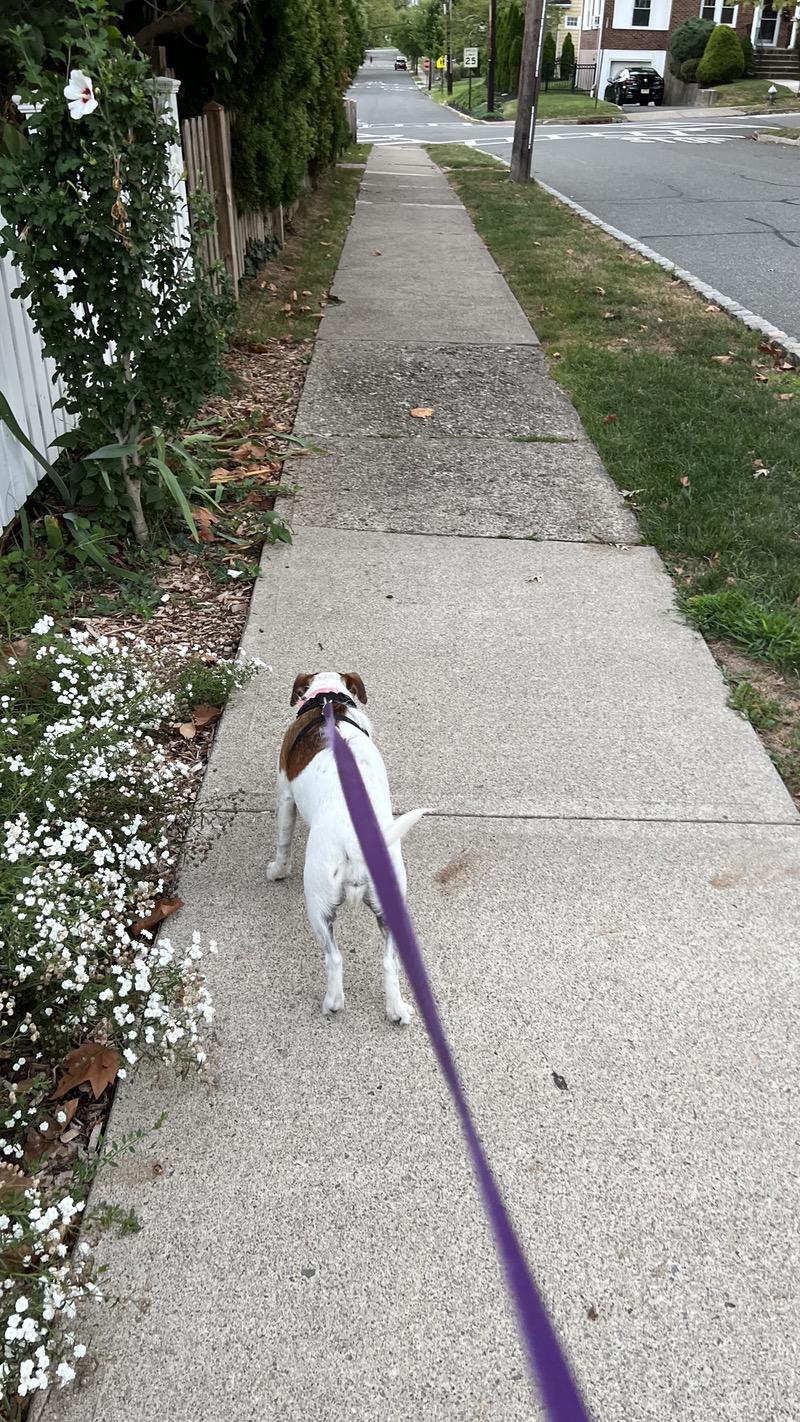 Lulu continues to be a bright spot in every day. We went out on a lot of walks while my husband was out of town (another reason why I'm so tired). She loves to lie down in the clothes at the end of the bed, and of course next to me on the couch.
Treated myself and kids to Chipotle this week so I wouldn't have to cook dinner.
I got my new little 5-cup coffee maker. I only now drink coffee in the afternoon. I can't drink it on an empty stomach in the morning. For a long time, I hadn't been drinking caffeine in the afternoons and now it's back in my life (see previous issue of 'being tired') so I decided it was time to buy a coffee maker. We didn't have one at home. I had been relying on a french press or cold brew or buying it from a café. Not any longer!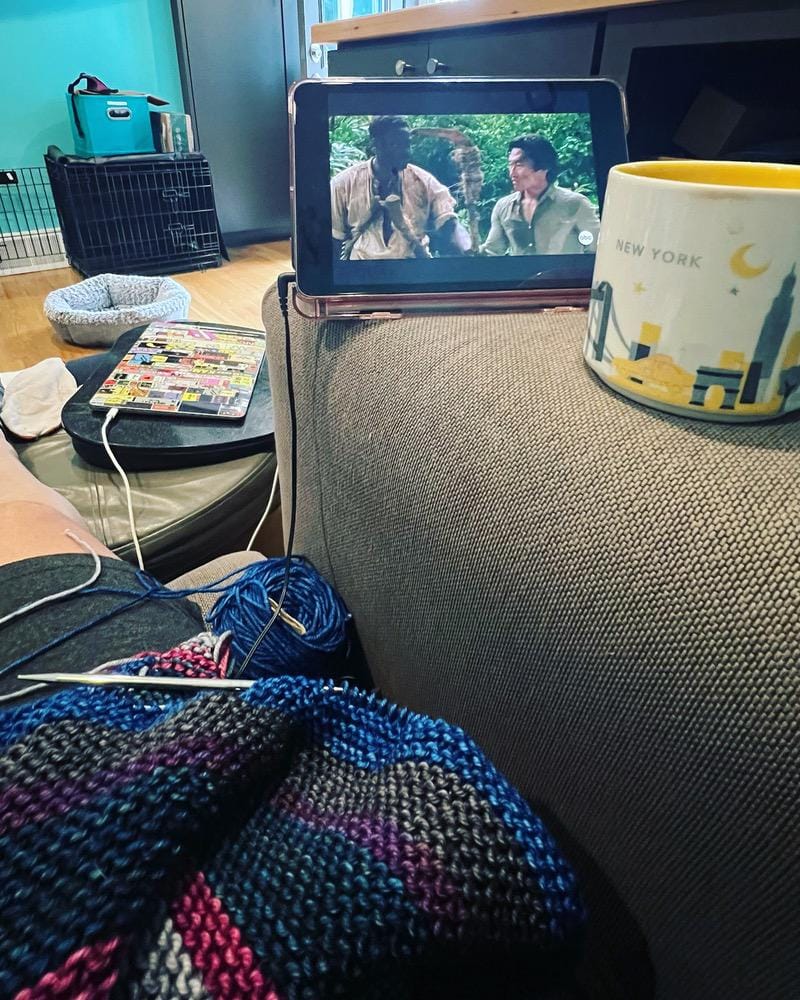 I've been rewatching LOST. I decided that I wanted to watch long-form TV and it had been a while since I last watched this show. I still love it. I don't care how much people hate on it. It's such fun storytelling.
I've been in a lot of hip and knee pain lately and I believe it's because my walking shoes were getting old. So I purchased new Nikes this week (got them on discount with a sale and a coupon). I hope this does the trick!
I've gotten good at making my own martinis and that's a plus because my husband is going to be traveling a lot in the coming months. I can't rely on him being here to make them!
That's it for this week! If you're in the States, have a restful Labor Day weekend. Stay safe and healthy.