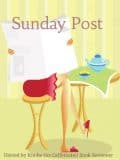 The Sunday Post is a weekly meme hosted by Kimba @ Caffeinated Book Reviewer. It's a chance to share news. A post to recap the past week, showcase books and things we have received and share news about what is coming up for the week on our blog.


---
Well, this week sucked because I was in pain for most of it. I slept poorly on last Sunday night, and when I woke up on Monday morning, I was all out of sorts. So I was only half awake when I stretched… and stretched too far. (Insert crying emoji face here.) I hate when I do this. It's my own fault, and yet, it feels entirely unfair to be in this much pain for something so small. The pain is mostly in my right shoulder, neck, and arm. And unfortunately it has been painful ALL WEEK LONG. It's now Sunday morning, and I had an awful night of sleep last night because of pain around 2AM. Sigh. I can only hope that I'm pain free by Christmas.
Other than that, we didn't do much this past week. Most of our Christmas shopping is done. My husband has been in back-to-back meetings every day from 8AM to 6PM, so I barely see him even though we're in the same house together. I did my usual workouts, took the dog for walks, went grocery shopping, all of that, in pain. Though actually the workouts helped the most to get me out of pain, so that was nice. Once my body warms up and moves, the pain lessens. Hoping for the same today.
I've been steadily working away at A FORTUNATE ACCIDENT and it's almost done. I'm in the last act and have about 6000 words to write. That's it! I should be done by Christmas. Then between Christmas and New Year's Day I plan to make some edits to it and then set it aside for a time.
We've had a change of plans for Christmas, by the way. My in-laws were going to host and I was really looking forward to it. But they texted this weekend to say that they can't host due to having to help out elderly relatives. Which I totally get and understand. I'm a little sad about it because this is our second canceled Christmas and I really wanted to see everyone. I will be spending the next day coming up with a Christmas menu and then hitting the grocery store to get the goods, hopefully early on Tuesday morning before the crowds.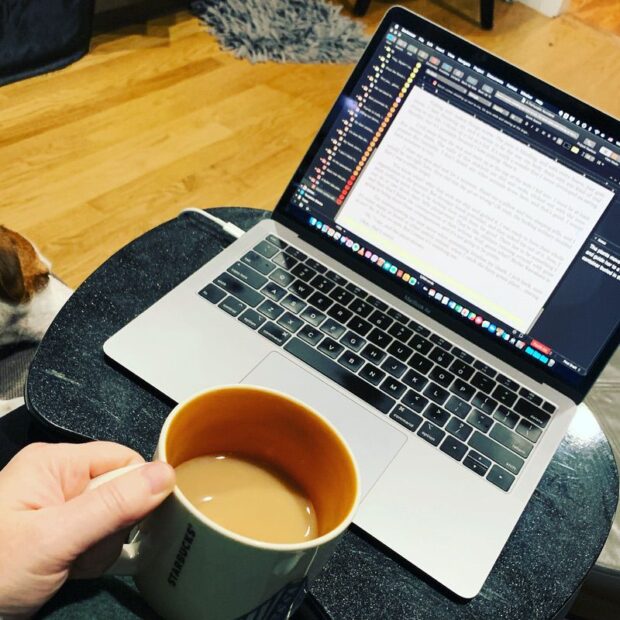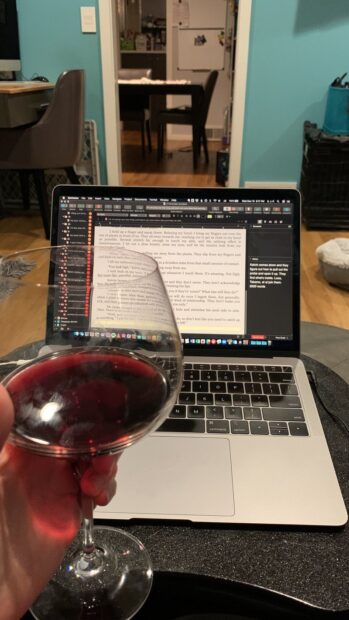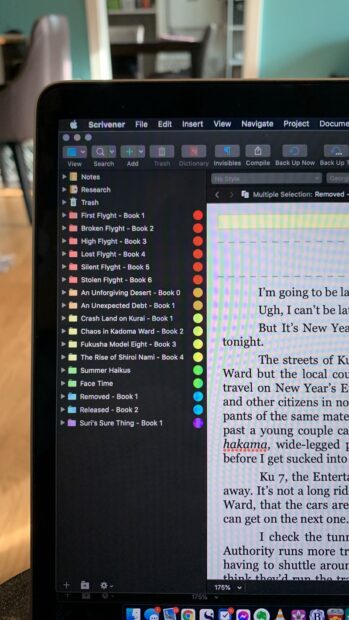 There was lots of work to do this past week as I was both writing and finishing up the last audiobook of the Flyght Series. This last photo shows my Master Scrivener Search document. I have this one Scrivener file that has all my SJP books in it. I use it almost as a series bible because Scrivener's search is really good. So when I have questions about previous books and character or place names or didn't I mention something in Book 3 that I want to use in Book 6? Well, I can just search the Master Search Document and find it, instead of having to open each project on its own. I color coded the books by series this week. It made me happy.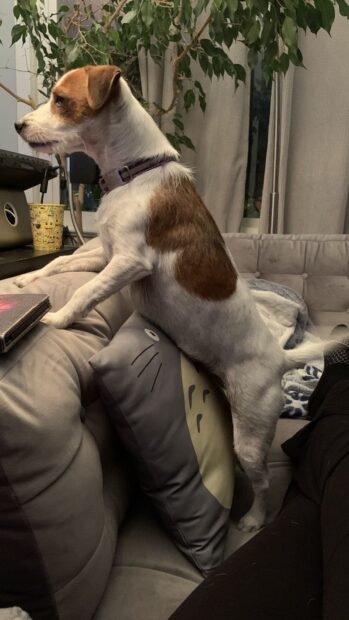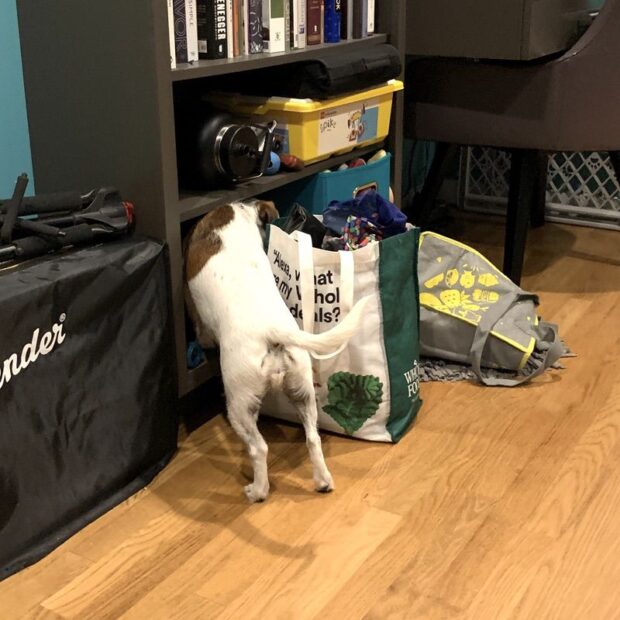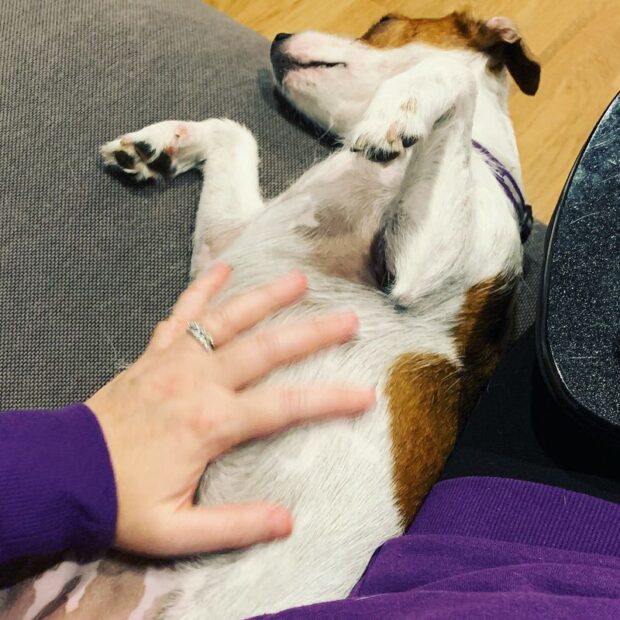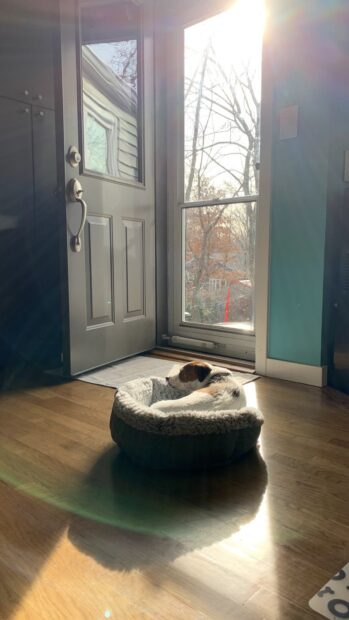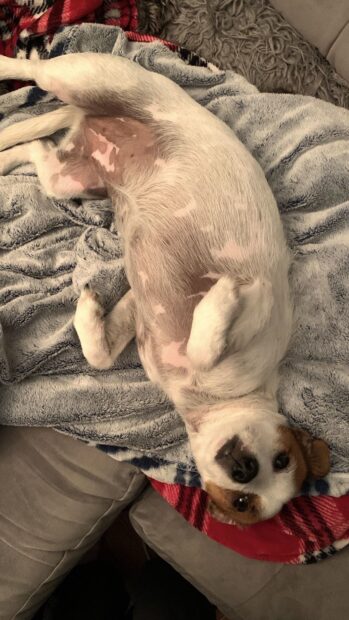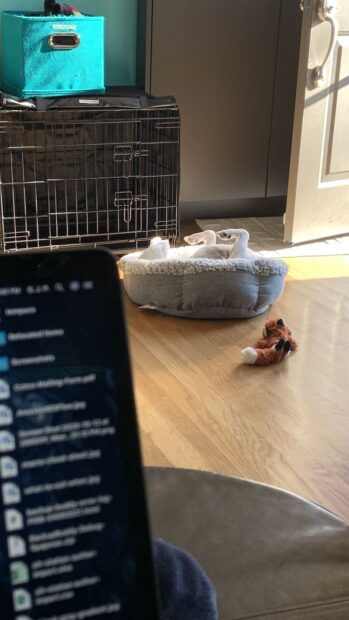 Lulu continues to be a good girl, even when she's up to no good.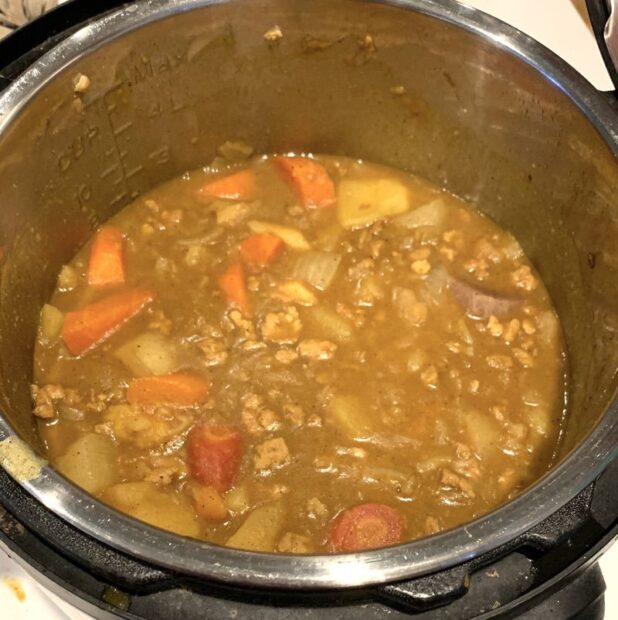 I made gluten free Japanese curry this week! Yay! It came out almost perfect. It really just needed some salt and MSG to be JUST like the original curry roux cubes I used to buy. The store-bought cubes have wheat in them, so I had to make my own. I'm glad I can put this back in the meal rotation!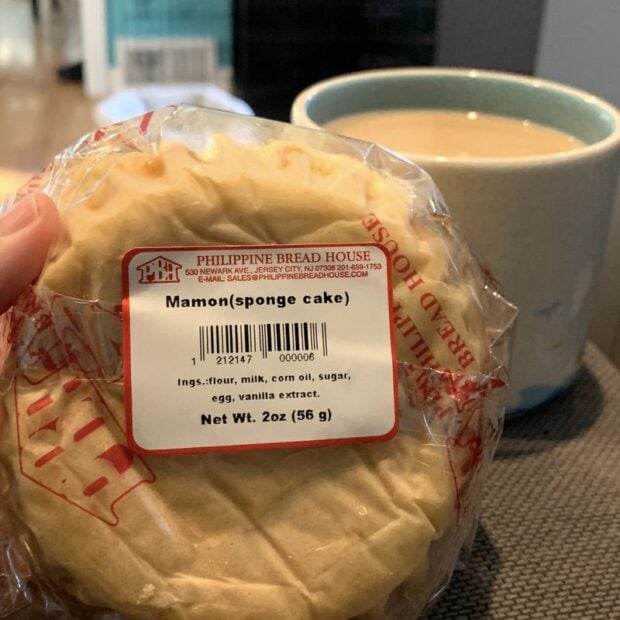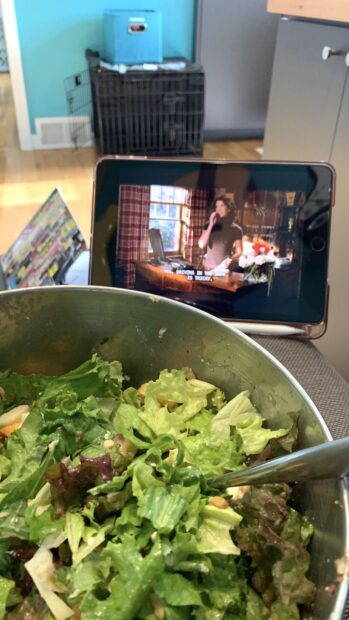 Other food… My husband made homemade guacamole for Impossible burger tacos. I got a Mamon (sponge cake) from our trip to the Asian Grocery Store. And most of my lunch times are spent eating salad and watching Gilmore Girls.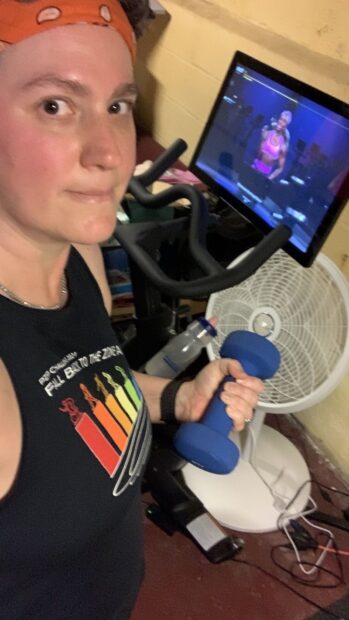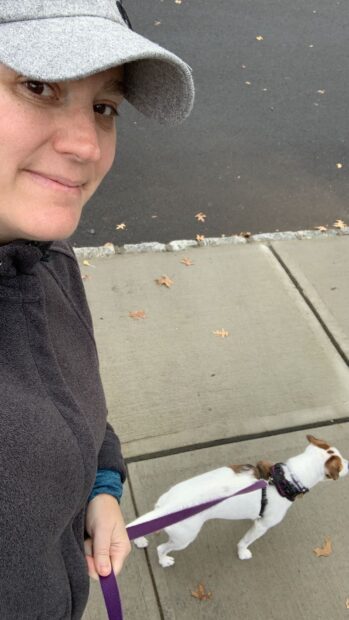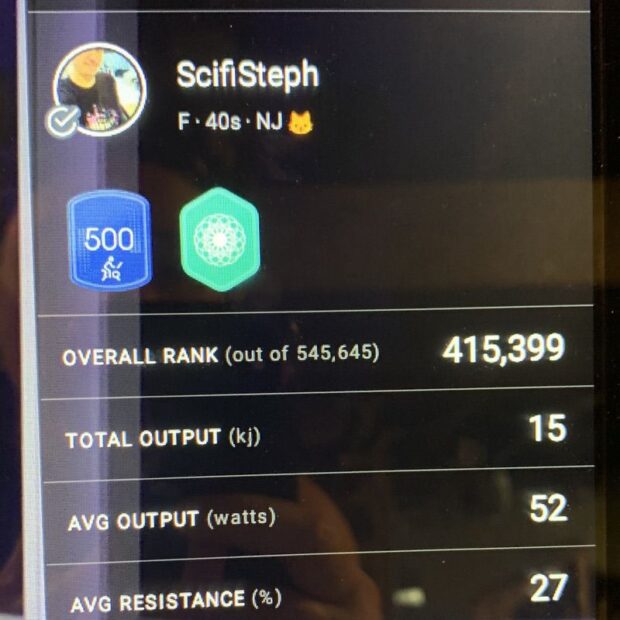 There was a lot of exercise this week with outdoor walks in the nicer weather, weight classes to stretch out my poor shoulder, and I hit my 500th ride on Peloton! Yay! But I did it in a cool down class because I had no idea I had hit 500. Boo.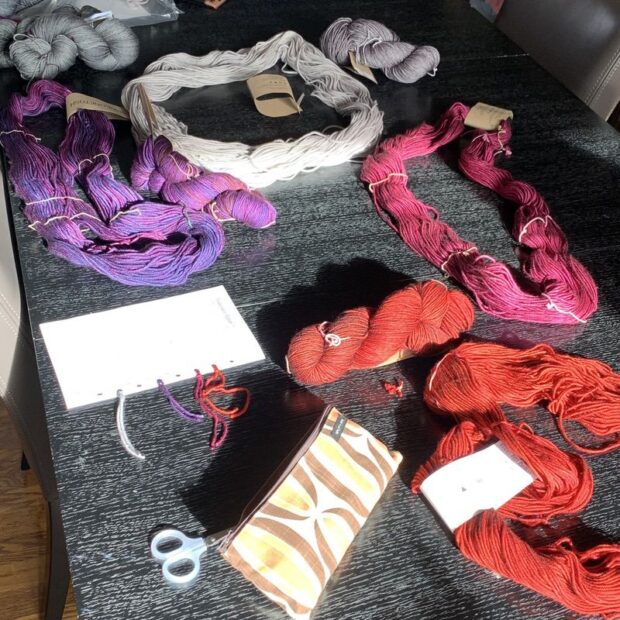 I'm planning a crochet temperature blanket for next year. You can learn more about temperature blankets here.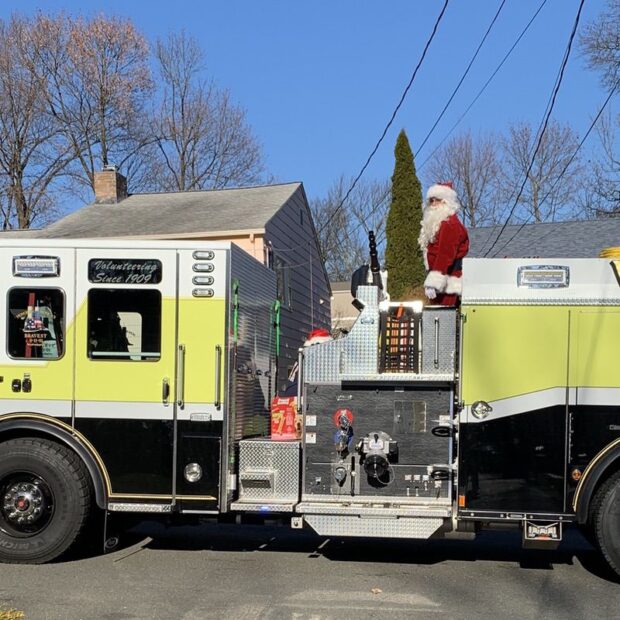 And finally, Santa came last Sunday to deliver candy canes to everyone in town. That's my favorite holiday tradition around here. Yay!
Have a great week everyone! Stay safe and healthy! (And pain free…)