It's been a long time since I've done a giveaway, and I thought now would be a good time! It's the end of the year, and I just finished a 9-month long project of making AI-voice audiobooks of the Flyght Series! It was definitely a chore, let me tell you. But by the third book, I had a pretty clear process of how to streamline the work and make it easier for me. I finished up Book 6 just yesterday… And now I have these fantastic audiobooks all ready to go!
One of the things I enjoyed about listening to all of the Flyght Series was being in that world again. Listening helped me remember all of the fun things I wrote for this series and gave me fresh ideas for Skylar's series too! I also caught quite a few typos and missed words along the way, so I updated the ebooks and paperbacks as well.
So, for the holiday season, I'm giving away three 6-audiobook bundles of the entire Flyght Series! These will be given away via Bookfunnel, where you can either download and listen via their app or listen to MP3s on your computer/phone. I make this flexible enough for everyone. You can enter to win using the Rafflecopter below.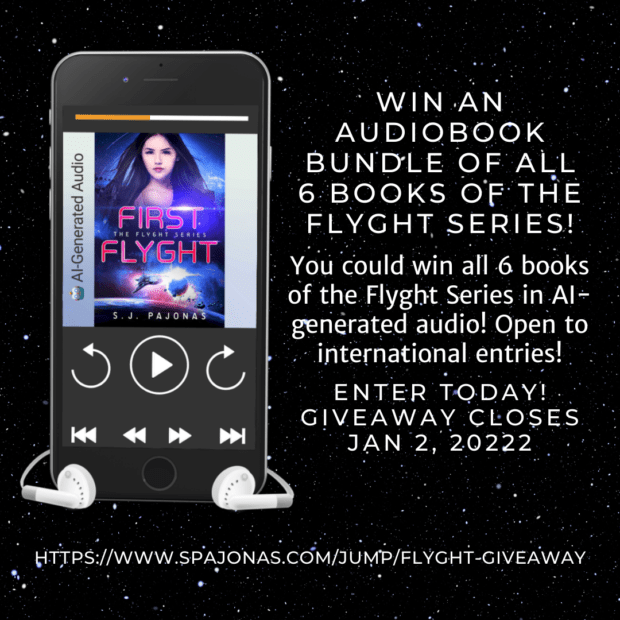 Good luck! I can't wait to give these away to three lucky winners!