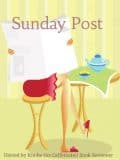 The Sunday Post is a weekly meme hosted by Kimba @ Caffeinated Book Reviewer. It's a chance to share news. A post to recap the past week, showcase books and things we have received and share news about what is coming up for the week on our blog.


---
It was a busy week, full of work to do. I'm trying to get my biggest projects done before Christmas so I can actually take some time off between Christmas and New Years (even so, I plan to work on Nogiku Series edits). It feels like a huge ask right now. I have sooooo much work to do. But I WILL GET IT DONE. Because there's no other alternative. Just need to keep chipping away.
This week I was working on three big projects. I finished one of them, the edits of RELEASED. As you know, I'm editing the entire Nogiku Series for a big update in January, so now I have 2 of the 5 books done. That leaves me with two big projects, finish writing A FORTUNATE ACCIDENT and the last audiobook of the Flyght Series. If things go well, I should be done with the audiobook this coming week (watch for a special blog post on Friday), and then A FORTUNATE ACCIDENT by Dec 22.
Not much else happened during the week. We had Lulu home a few days because she needed her vaccines updated before she could go back to daycare. So there was a lot more walking than usual. It was exhausting but fine. I basically worked all week and I will do the same this coming week.
Oh! I did break two PRs (personal records) this week on Peloton! I broke my 45-min record which I had tried to break in August 3 times but didn't succeed. The ride I did was super hard. Then I broke my 30-min record on Friday with a Climb Ride. It was also hard but worth it. I think I'll be taking endurance rides most of this coming week. Lol.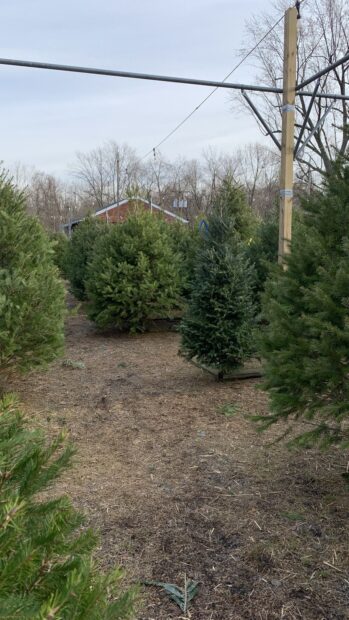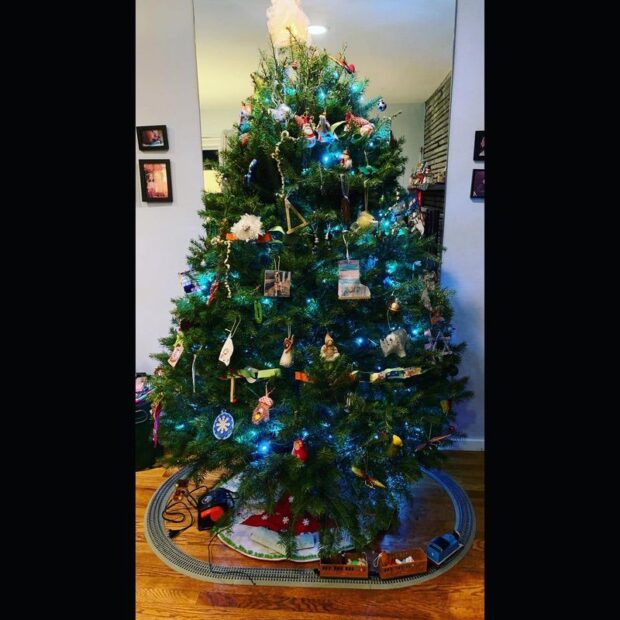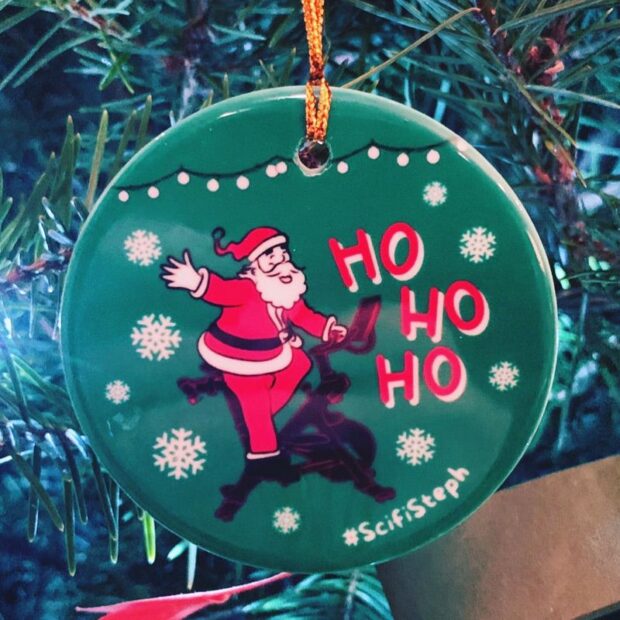 Our Christmas tree is up! I love my new ornament. Lol.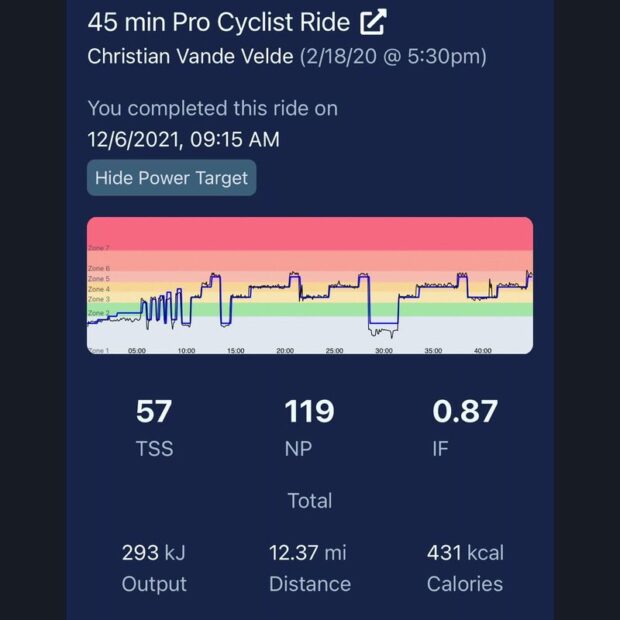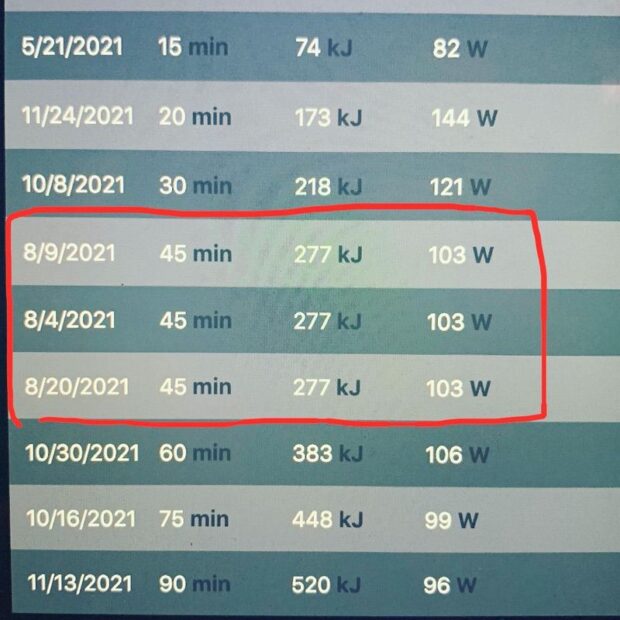 Finally broke that 45-min record I tried to break 3 times in August.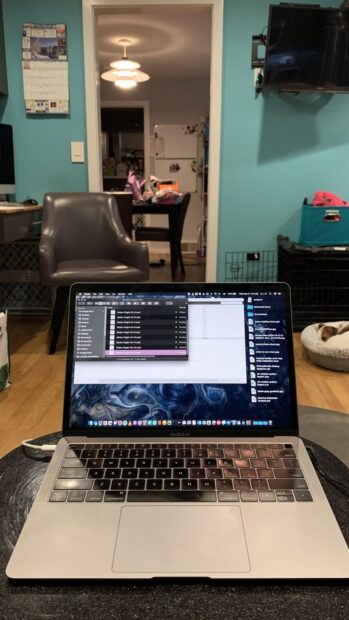 I get up and I'm usually "at work" by 7am every weekday. 8am on the weekend. I can't wait to get some time off.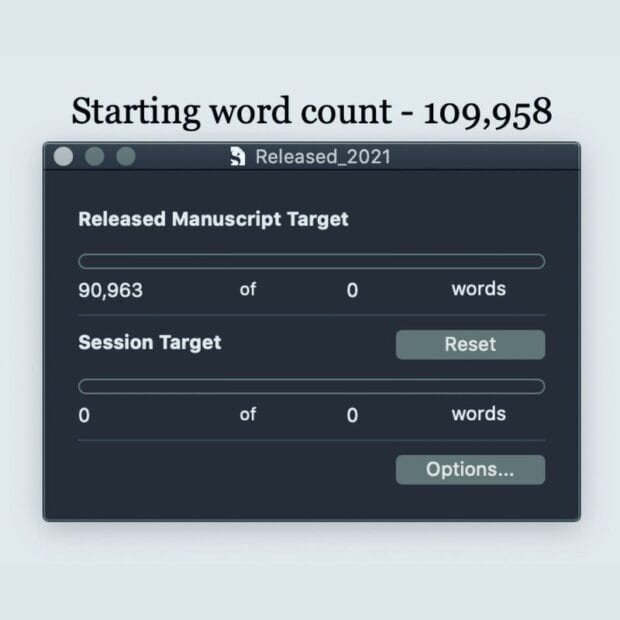 Here's the results of my RELEASED edit. I cut almost 19,000 words! It's also 6 chapters shorter.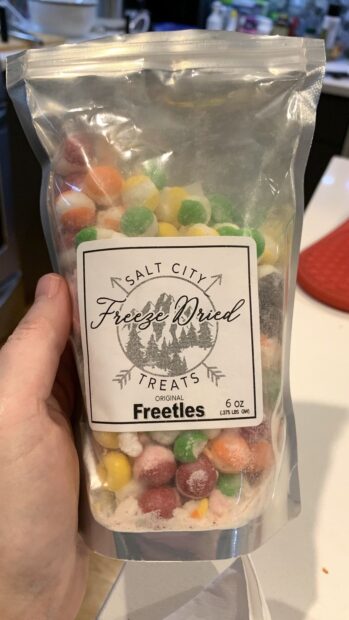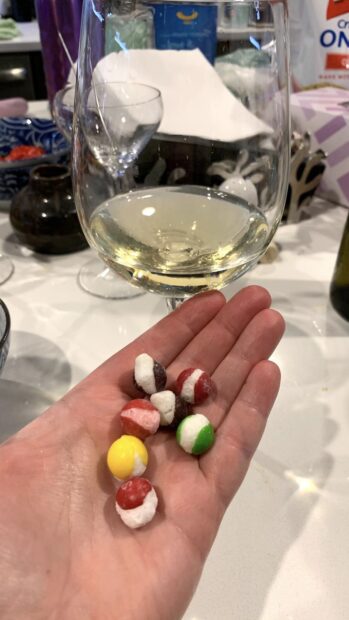 We ordered these freeze-dried Skittles for a gift exchange for my daughter and they are pretty cool!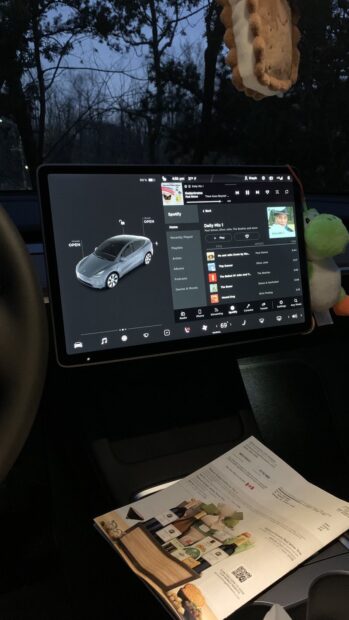 Sometimes I just have to sit in the car and wait for things, like waiting for Lulu to get her vaccinations. I love the Tesla though. It's very comfortable.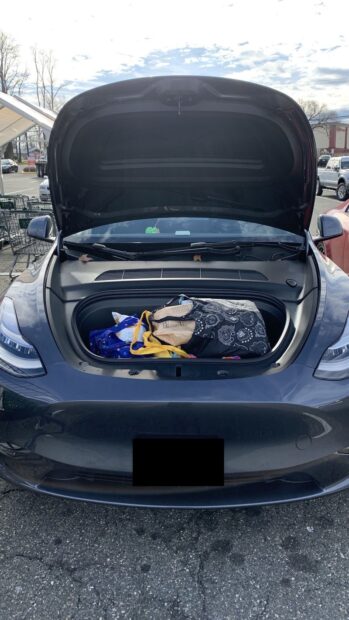 I also love the frunk on the Tesla. Great place for groceries!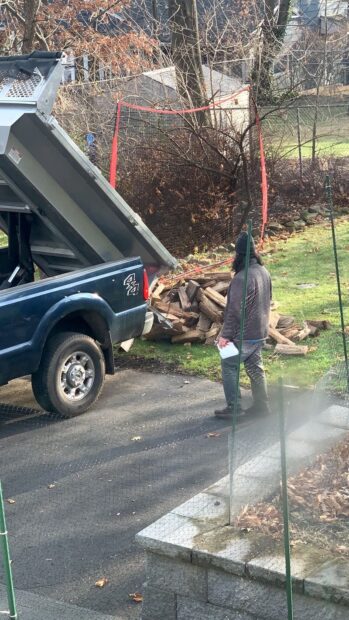 We got a delivery of firewood.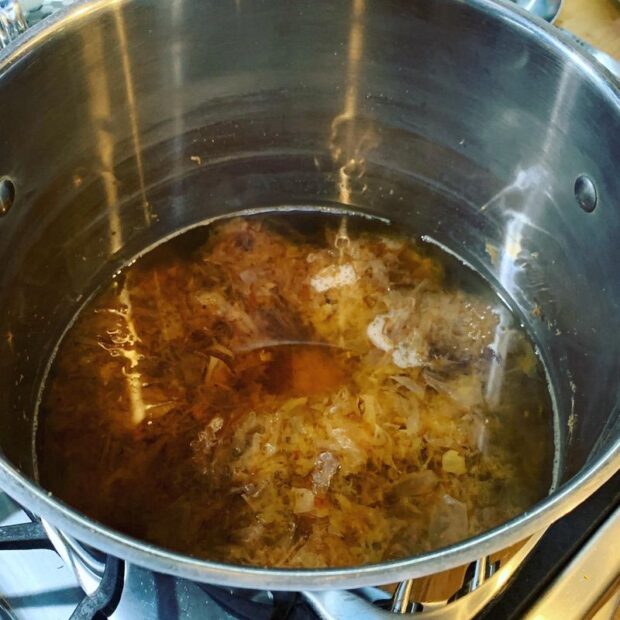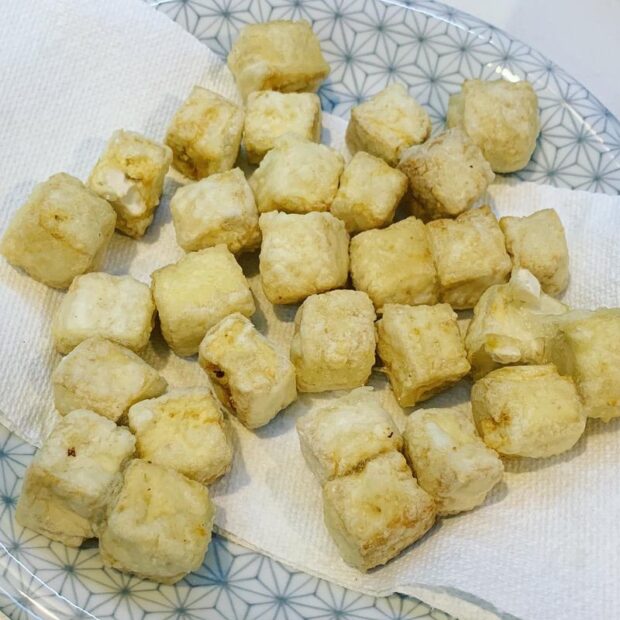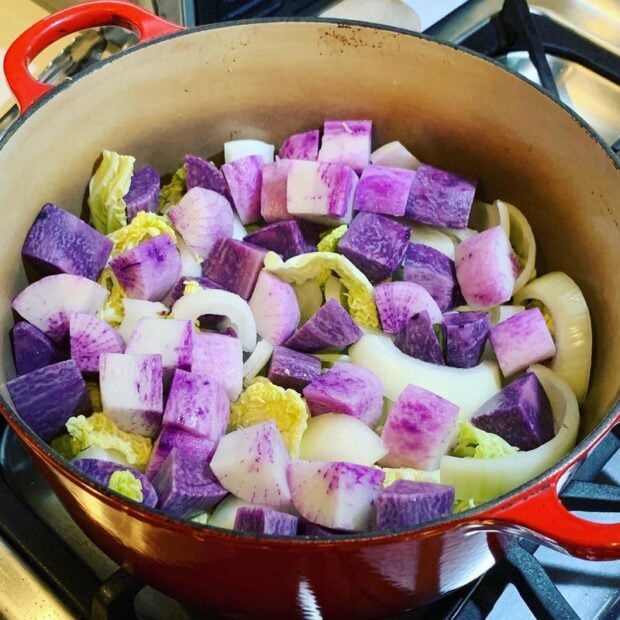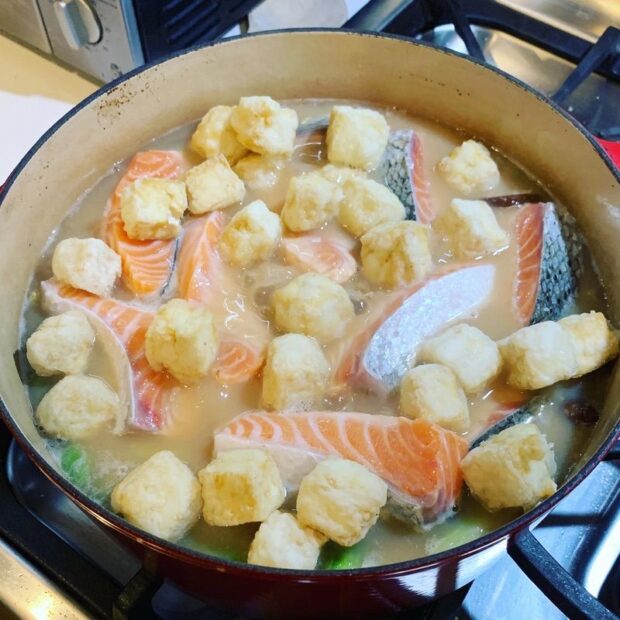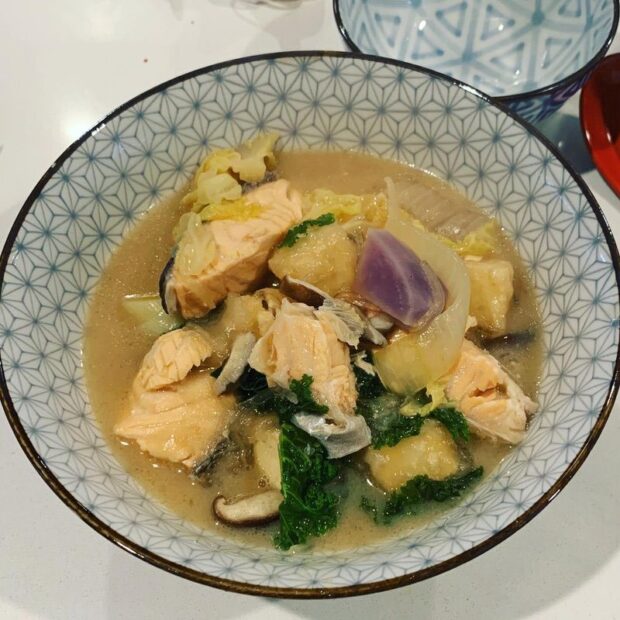 And I made salmon hot pot for dinner on Friday. It was delicious! The first hot pot of the season.
Have a great week everyone! Stay safe and healthy.