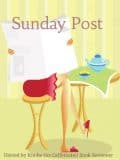 The Sunday Post is a weekly meme hosted by Kimba @ Caffeinated Book Reviewer. It's a chance to share news. A post to recap the past week, showcase books and things we have received and share news about what is coming up for the week on our blog.


---
It's been another crazy week around here!
Last Sunday, we took the Tesla (now called Yoshi) out for its maiden voyage with the family. I drove us to Indian lunch and grocery shopping so that we could all stuff ourselves silly with awesome spicy food. It was fantastic. A delight for my belly. I really love driving Yoshi. There's a lot I can say about this car, but I think I'll post a review about it in a month, when I've really had time to test it out.
Monday we didn't do much. It was a usual day of school for the kids and exercise and work for me. I dyed my oldest daughter's hair pink with Overtone in the evening! That was fun but took up a lot of time.
On Tuesday, I did my last trip to get veggies and fruit and eggs from the CSA. The season is over, which is always a bummer. We have plenty of veggies we need to get through from the past two weeks, so I suspect this week we will be steaming and freezing a lot of stuff.
Wednesday was super busy. I had to take my youngest daughter to see her ADHD doctor at 8am. I like being the first appointment of the day so that we can be in and out. That's exactly what happened, and I dropped her off at school only 30 minutes late! Then I rushed home to grab Lulu and bring her to daycare because the cleaning ladies were there. We had our usual day and then I got Lulu around 4:30. She had an itchy eyeball all day, but the daycare took good care of her.
Thursday, I decided to chronicle my entire day on my Instagram Stories. I wrote about it on the blog too. I plan to do that again someday soon!
Also on Thursday, I decided that my youngest daughter should try going gluten free for a week or two and see if it helps her constantly hurting belly. Because at this point, it's either something she's eating that's causing all of this pain, or it's psychological and I need to find her a therapist. BUT, since my husband had the same thing as a kid and an adult, AND he went gluten free recently and fixed all of that, I figured we should try it with her too.
Friday, I went on the hunt for more gluten free products for her. My husband doesn't eat eggs, so finding him GF products without eggs is hard. He does most of that legwork now though I found him a few things in the beginning. I got bread, bagels, pizza, chips, tortillas, and a few other things for my daughter to get us through the week and see what happens. But the store was a madhouse with people shopping for Thanksgiving, I guess? I got out of there as quickly as I could. The rest of the day went well, though another grocery delivery I had scheduled for 5-7pm didn't arrive until close to 9pm. Regardless, we're all stocked up now.
Saturday, I woke up a little hungover. Damn my husband and his filling up my wine glass without me noticing. Lol. But I still got on the bike and got a 60-min class done. I didn't feel motivated to do much work so I puttered around online all day. My husband left in the late afternoon to drive down to Atlantic City. He spent the night there since it's only an hour from the beach house we want to buy, and he's on his way to the house inspection right now as I write this post. In the evening last night, I dropped both of my kids at the high school to watch the high school play and then I spent the evening on the couch watching Gilmore Girls.
This morning, I will be talking with my husband remotely about the house inspection, taking Lulu out for a walk after, and then I'll be working most of today since I did almost nothing yesterday.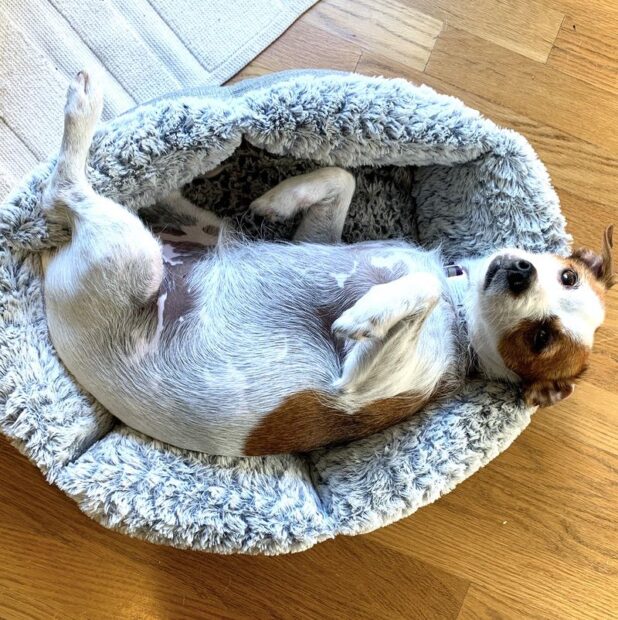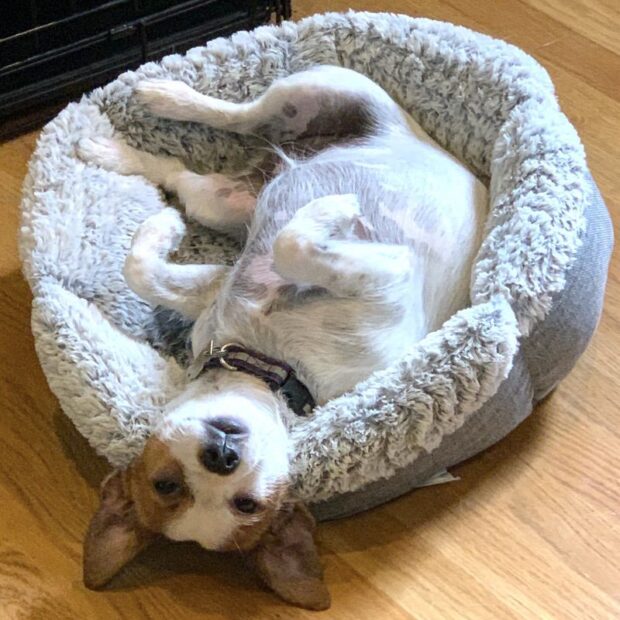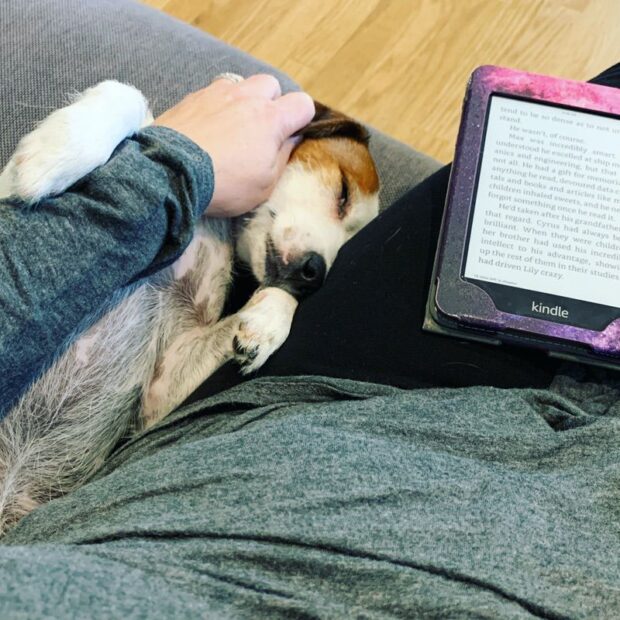 Oh, Lulu.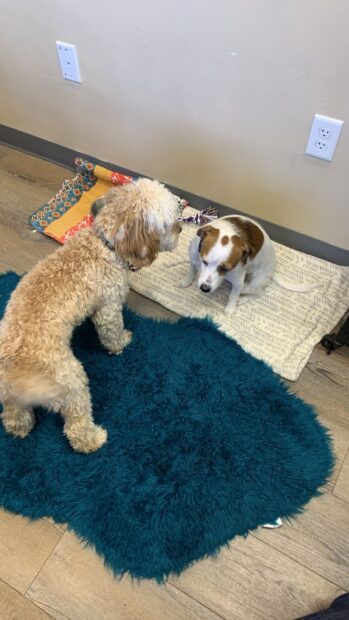 Lulu at daycare with her puppy friends.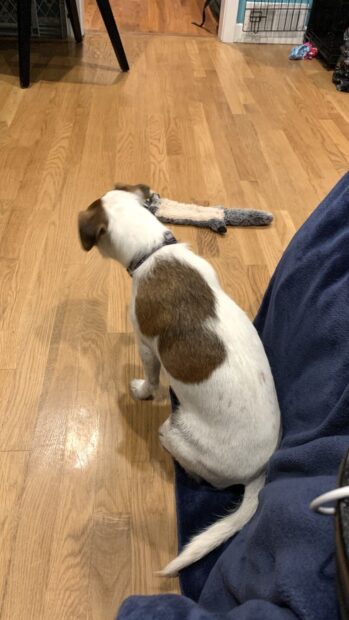 If even a square millimeter of my blanket is on the floor, she'll sit on it.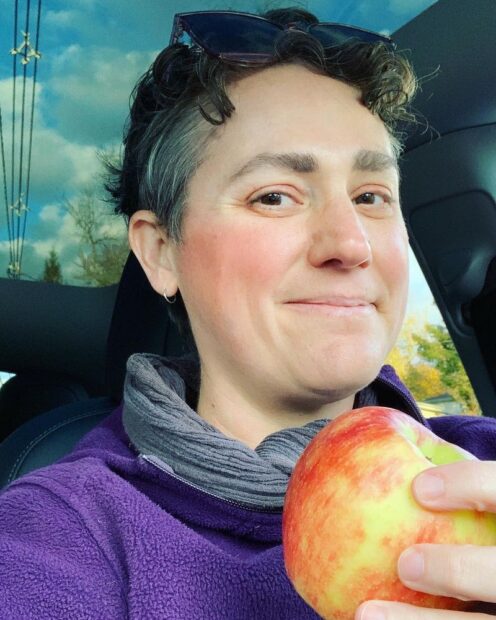 Love the apples from the CSA!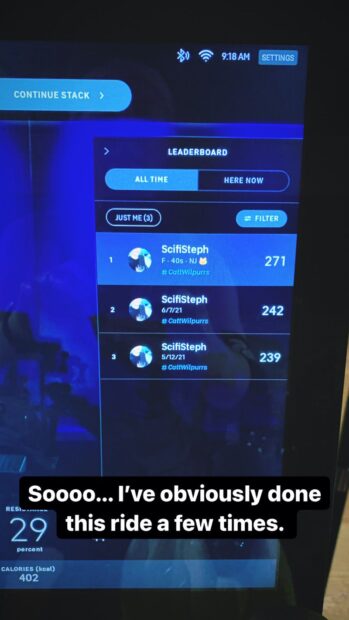 Sometimes I repeat classes on Peloton. I obviously love this one.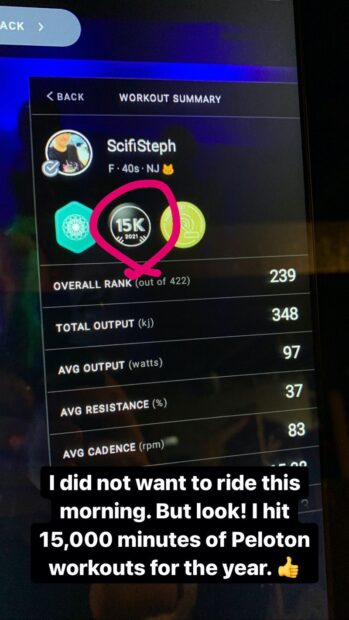 Also, check out this milestone!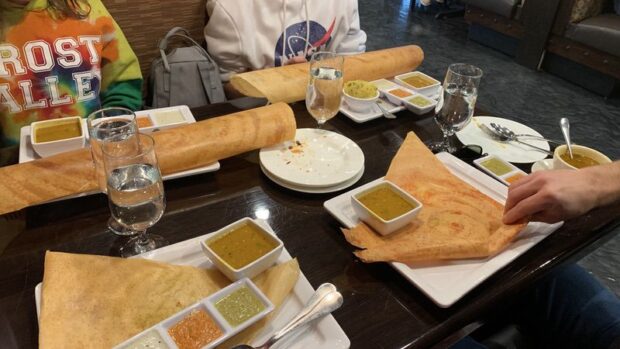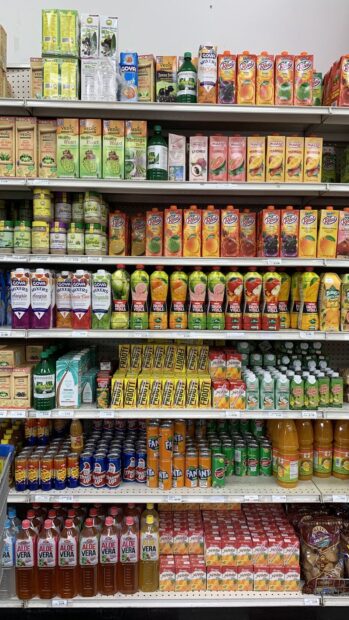 From our trip out for Indian food and groceries!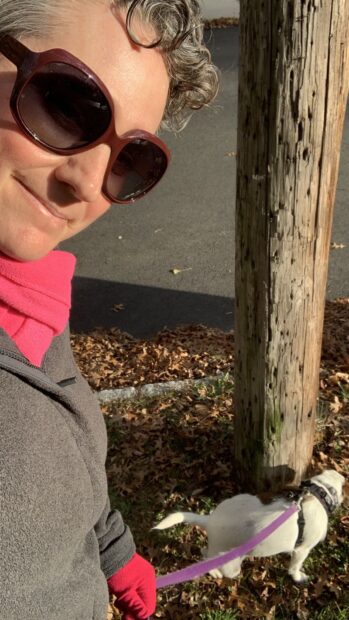 Lots of walking this week…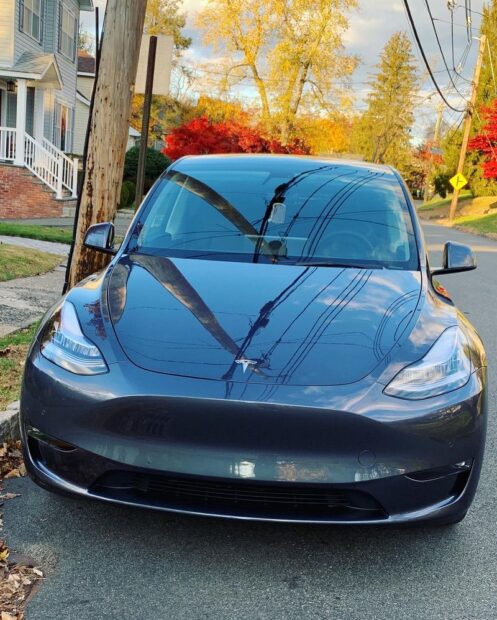 My new car! I love it.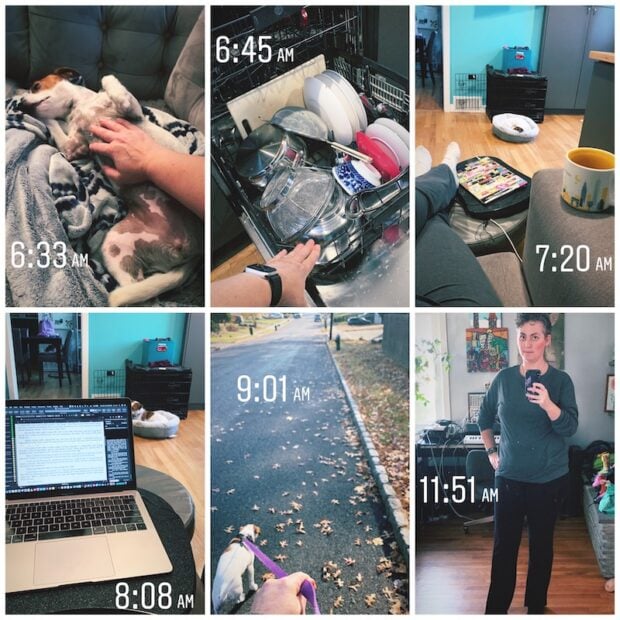 Don't forget to check out my post about my whole day on Thursday!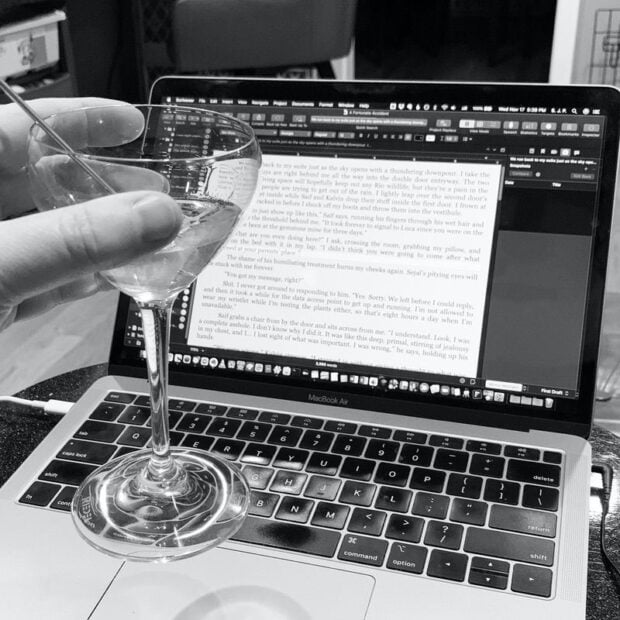 Cheers! I got work done on Wednesday night with a martini in hand.
Have a great week everyone! Stay safe and healthy.