I have a new release for you today! AN UNEXPECTED DEBT, the first book of the Amagi Series, is now available!
I can hardly believe we're really here, that I have actually started the spin-off series to the Flyght Series. I'll admit that, for a while, I didn't think I'd actually pull this off. Skylar is a deep and complex character with some childhood trauma and a whole lot of attitude. She's difficult to write, difficult to suss out. It was a tough time writing this book, but I am super proud of the way it turned out.
AN UNEXPECTED DEBT sets up a sweeping multi-book story arc with lots of intrigue and mystery, perfect for those of you who love my big series. It was hard to pin down exactly what Skylar's story is, but eventually, through the process of discovery writing, I figured it out. She has a lot of adventure in front of her! But each individual book will have a different story to tell, of course. I think you'll enjoy it.
I really hope you enjoy AN UNEXPECTED DEBT…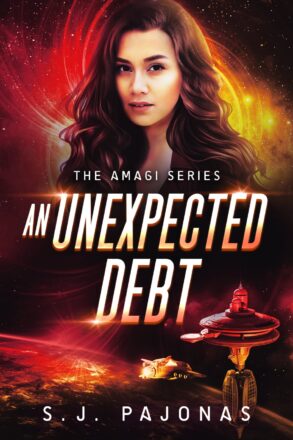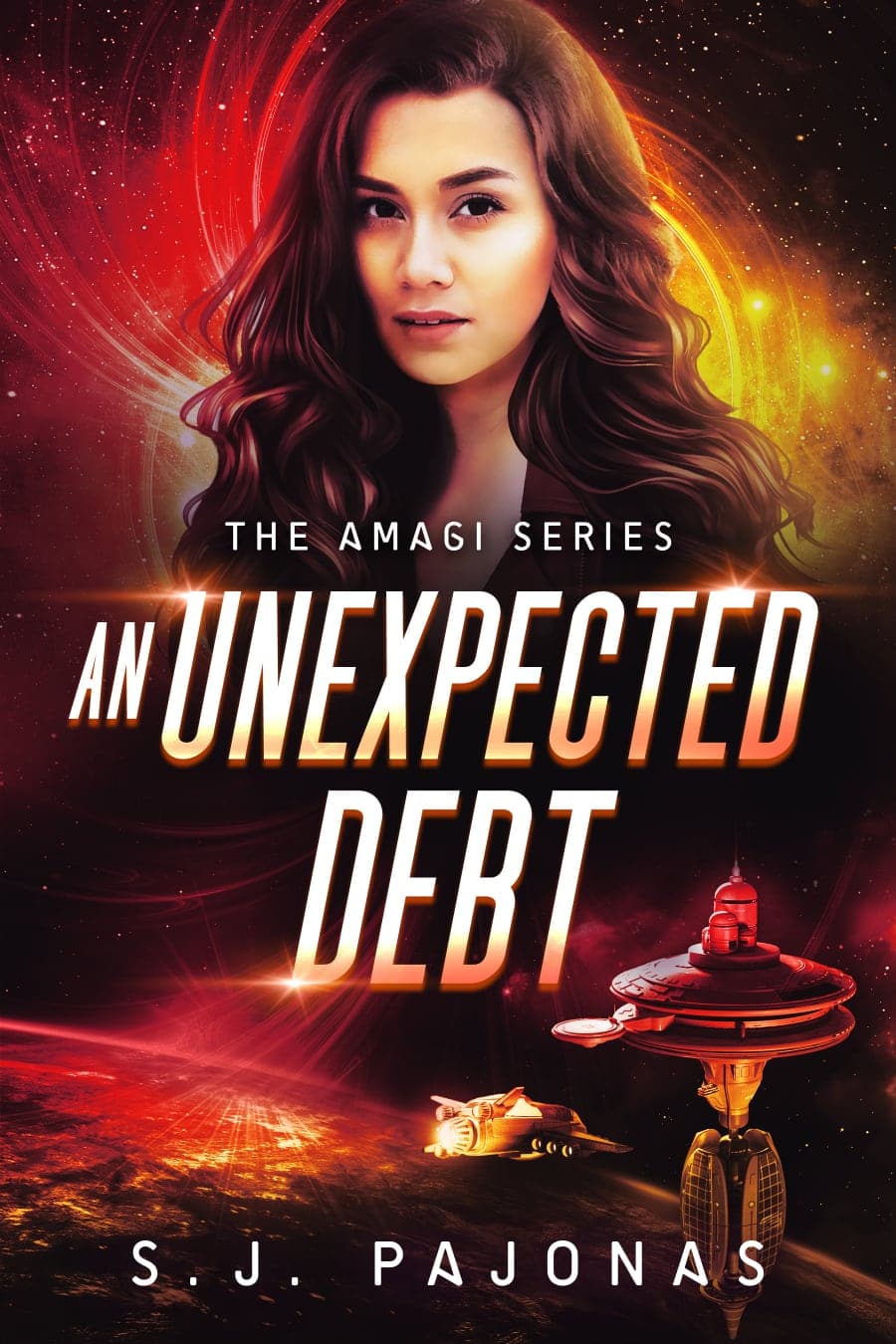 Hijacked dreams and a high-stakes gamble. Can a young woman secure suitors while trying to soar among the stars?
Skylar Kawabata has her future mapped out. Frustrated by years of misuse from her family, she's got her Class Three pilot license firmly in hand and plans to take over her mother's interstellar shipping business. But when she discovers it's been sold right out from under her to a handsome but infuriating man, the outraged ex-heiress vows to make him pay.
Already struggling to feel worthy enough to attract top-notch men to build her relationship network, Skylar's fight for her inheritance turns into a heart-stopping power play. But she's up against long odds from a love-match setup with an old crush, an impulsive bet with the man controlling her legacy, and one of her many dads becoming a dangerous threat…
Can Skylar navigate to the destiny she desires, or will she get knocked off-course?
AN UNEXPECTED DEBT is the first book in The Amagi science fiction romance series. If you like mouthy heroines, an array of delicious men, and amazing world-building, then you'll adore S. J. Pajonas's action-packed adventure.
Have a great weekend reading, everyone!