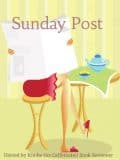 The Sunday Post is a weekly meme hosted by Kimba @ Caffeinated Book Reviewer. It's a chance to share news. A post to recap the past week, showcase books and things we have received and share news about what is coming up for the week on our blog.


---
This week felt TOO long. Wednesday rolled around, and I was exhausted like it was a Friday. There was so much going on!
We finally saw Hamilton! On Sunday, after I posted my last Sunday Update, we went into Manhattan and saw Hamilton on Broadway. We'd had the tickets since late 2019 for a March 2020 show. Of course, that didn't happen due to covid. But we moved the tickets and saw it for real last Sunday. It was fantastic. I'm so glad we got to go!
Monday's field hockey practice was canceled due to rain and the whole day just felt gray and blah. I was prepping for PETS IN SPACE 6 the next day, so I spent the whole day on my computer scheduling posts and doing the work.
Tuesday was PETS IN SPACE 6 launch day! It was so exciting watching it climb the charts! It did well and we hit a lot of store's individual lists. Then sales really kicked in the next day on Wednesday, and we hit #1 in several categories. Yay! There are lots of reviews now but none of them mention my book SURI'S SURE THING yet. I hope that changes soon.
I don't know if any of you who didn't buy PETS IN SPACE 6 want an ARC of my book SURI'S SURE THING? My ARC team has kinda dissolved over the last few years and it seemed like no one was interested in reading and reviewing anymore. But maybe there's been turnover here amongst my readers and people are interested now?
If so, please feel free to pick up a copy of SURI'S SURE THING for review on Booksprout.
I also have copies of AN UNFORGIVING DESERT up on Booksprout if you'd like to read and review that too.
The rest of the week went by slowly after Wednesday. Lots of daily tasks and just getting stuff done.
I had an eye appointment on Thursday which I was dreading a bit. I hadn't had my eyes checked in close to 10 years! I got LASIK 13 years ago, and when we moved, I just stopped going. So it was time to put on my big girl pants and get it done. Thankfully, everything was fine! My distance vision is great. No glasses needed except readers which I can buy on Amazon. I was already using them so no big deal. I increased the glasses from +1 to +1.25 on the advice of the doctor. They didn't need to dilate my eyes even! They used this cool futuristic camera device from Nikon that could see everything inside my eyes. It was cool.
I'm continuing to work on Skylar's Book 2 and the next Kimura Sisters Novel, too. The last Hikoboshi book is also on my mind. Lots going on!
Saturday was filled with field hockey and then a marching band competition in the evening. Fun!
Lots of photos this week…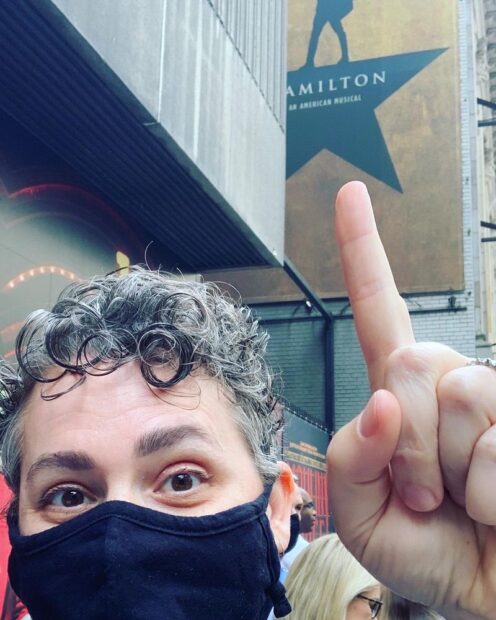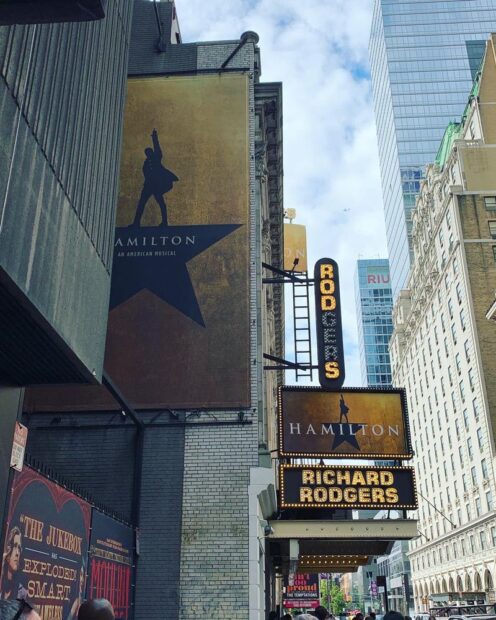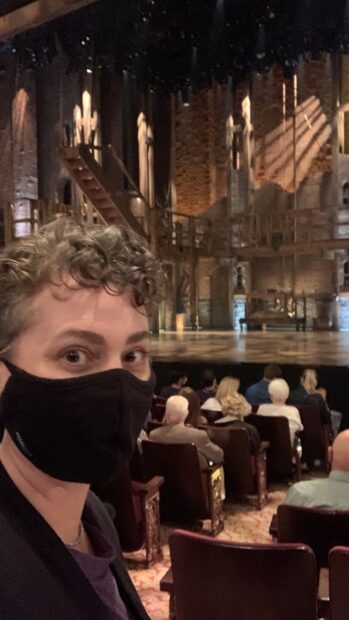 Hamilton on Broadway! It was fantastic!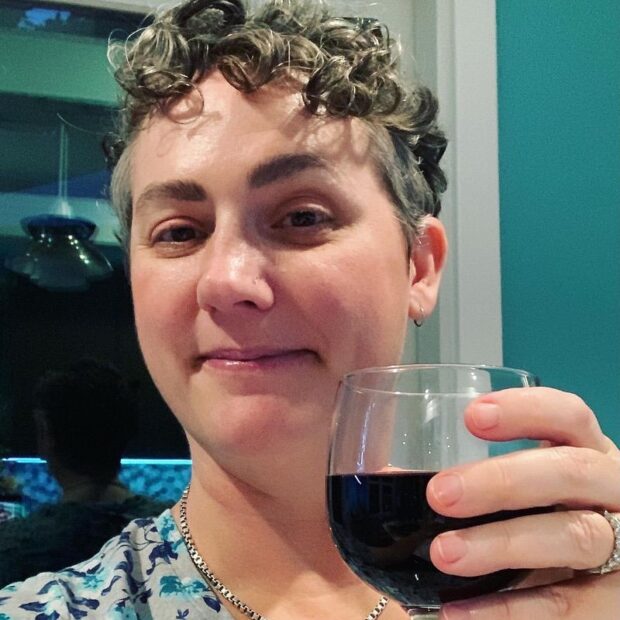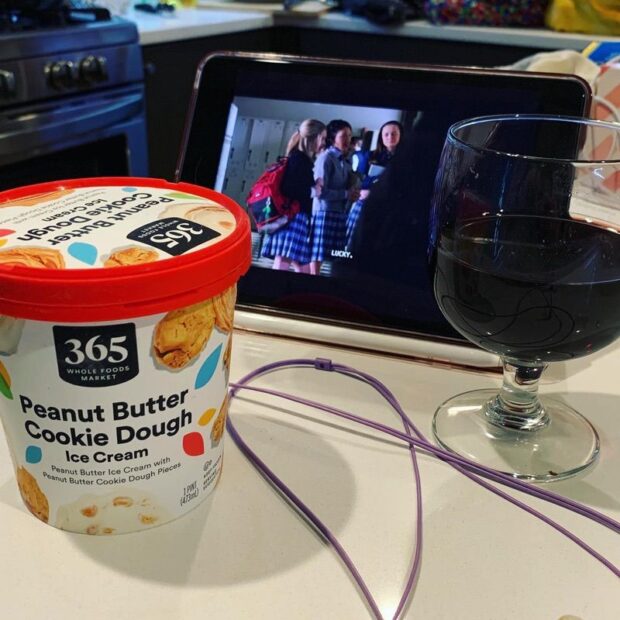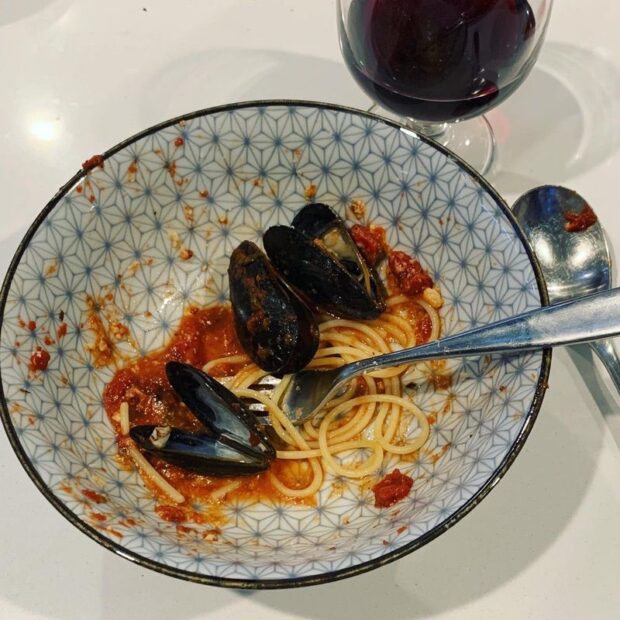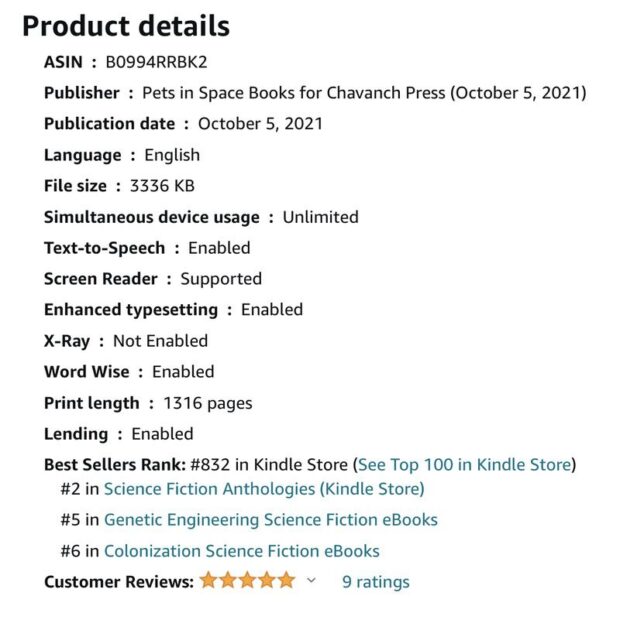 Celebrated PETS IN SPACE 6 with some good food, wine, and some dessert!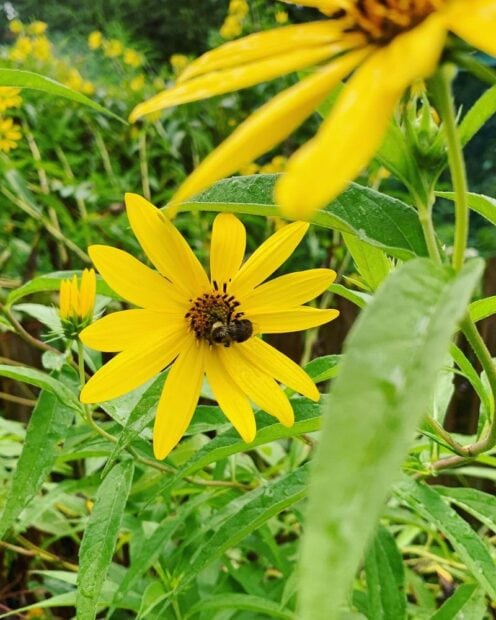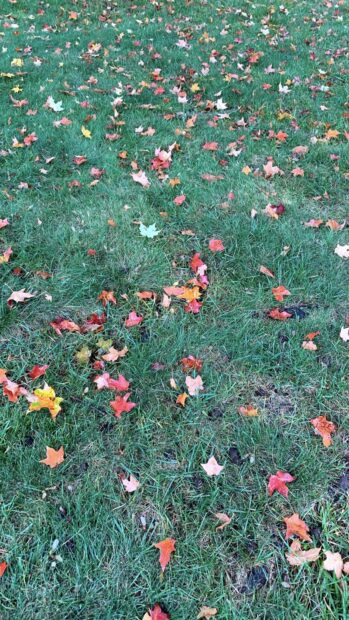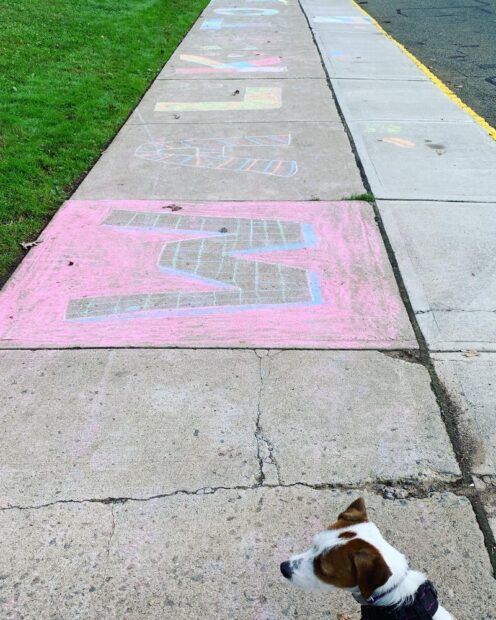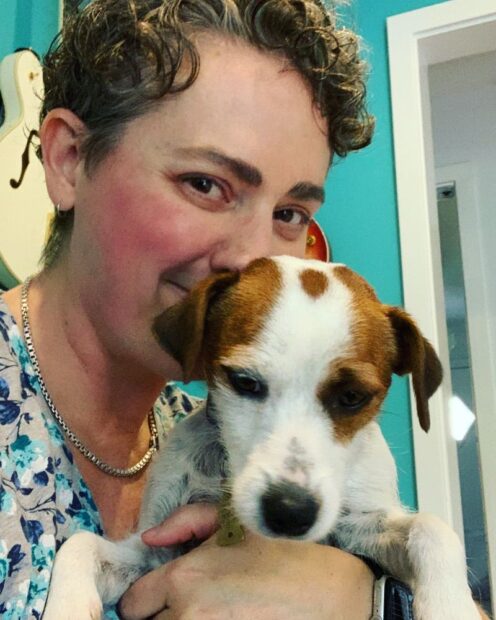 Out for walks and spending time with Miss Lulu.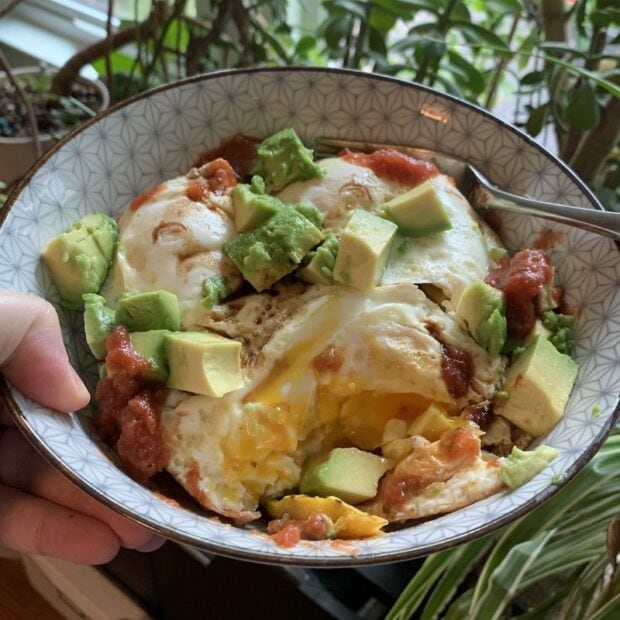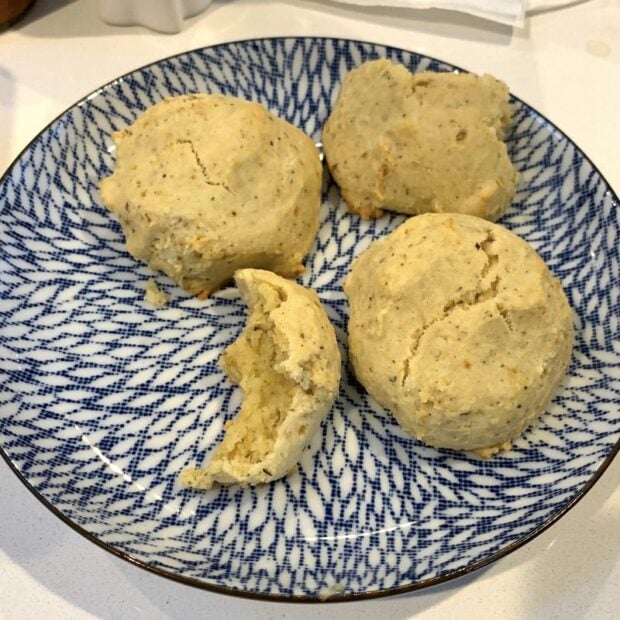 Working on eating more diverse foods again. I made a salsa eggs bowl for lunch one day, and I am working on a gluten-free biscuits recipe. Version 2.0 was better than 1.0, but it still needs work.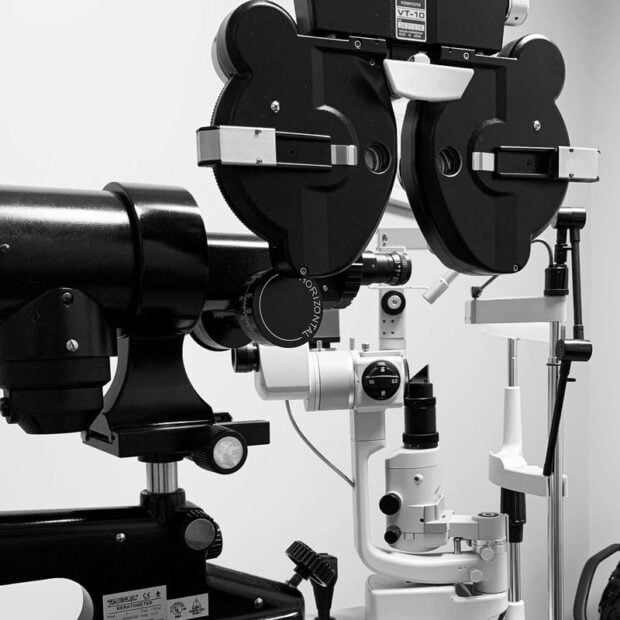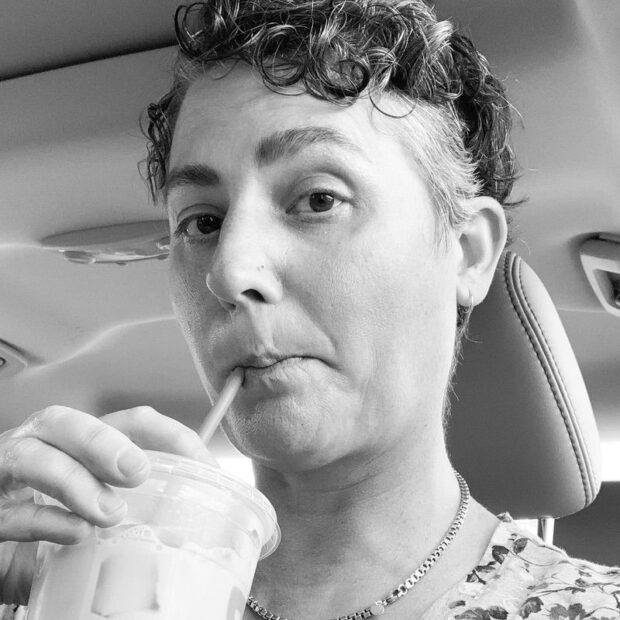 Got my eyes checked for the first time in 10 years.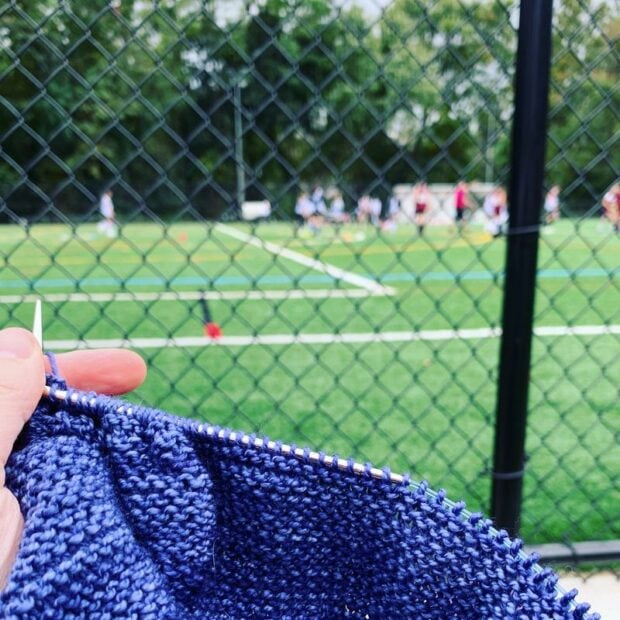 Knitting and field hockey season.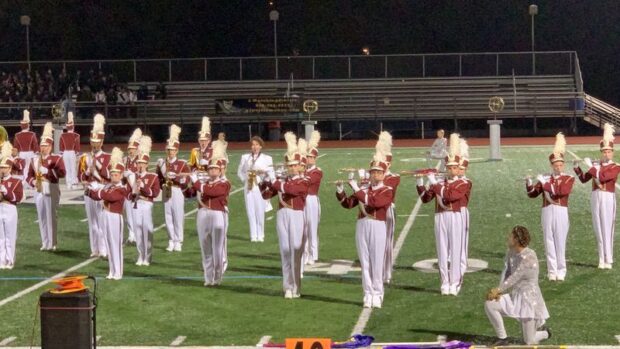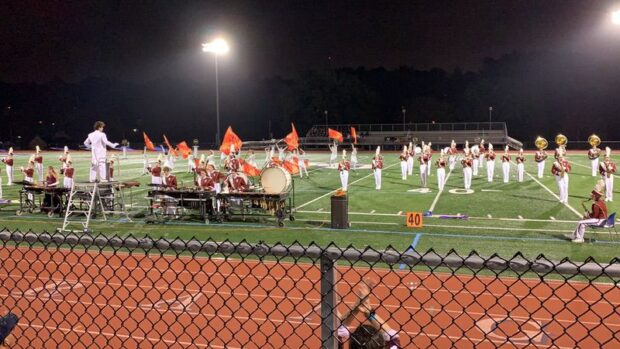 Marching band tournament! Our school won first place in pretty much everything in our division!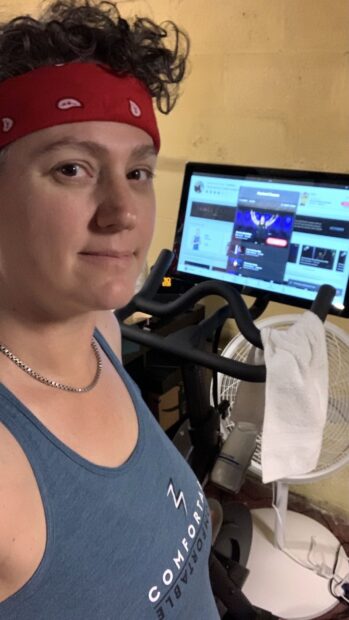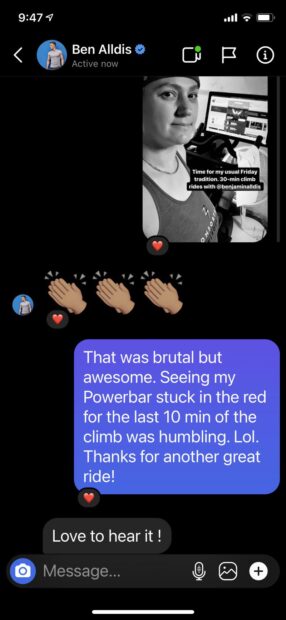 I posted this photo to my Instagram stories because I do a 30-min Climb ride every Friday with Ben Alldis on Peloton. He saw it and wrote me back! We had a little conversation after this and it made my day.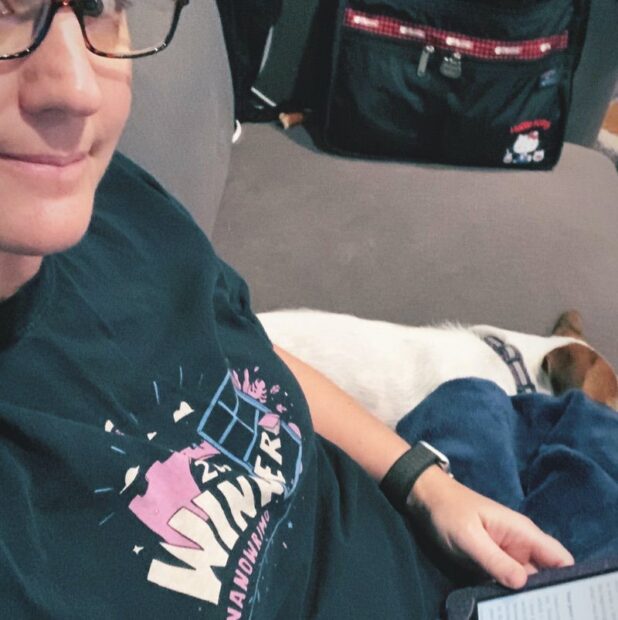 And finally, just trying to sit and read more. I don't do that enough.
Have a great week everyone! Stay safe and healthy.