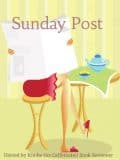 The Sunday Post is a weekly meme hosted by Kimba @ Caffeinated Book Reviewer. It's a chance to share news. A post to recap the past week, showcase books and things we have received and share news about what is coming up for the week on our blog.


---
I still have no idea where September went. Like, my kids started school and there was other stuff in that month, right? I don't know where the time is going.
This past week was finally a full week of school for my kids. Every week since they started had been short by a day (Rosh Hashanah, Yom Kippur, a Professional Development Day for the teachers) but this past week they actually went to school Monday through Friday. Looking back on the week, it's hard to remember what I did. There was field hockey or band for the kids. I did take them to get their hair cut. I went to see my doc for a usual annual exam. The usual.
As for writing work stuff, I got a bunch of small tasks done. Final proofreading edits came in for AN UNEXPECTED DEBT so I took care of those and uploaded the final files to all the stores. I had some promo images I had to edit and reupload. I had blog posts I had to put together for here. I'm getting more covers made for future books so I had to talk with my cover designer about that. I recorded three sessions of reading from CRASH LAND ON KURAI. I'm banking those up a little and then uploading only Tuesday and Thursday. I started Skylar's Book 2 but only about 2000 words. I'm hoping to get really into it this coming week.
Pets in Space 6 is coming out this week on Tuesday! There's been some prep work for that, scheduling posts here and on Instagram. I hope you enjoy the anthology!
One piece of news that's exciting! A few other authors and I started a new reader group on Facebook devoted to Space Opera Romance, which is what I call my books. Heavy emphasis on the science fiction, world-building, spaceships, etc. but with romance. Lots of authors are in there showing off their books, so if you're a reader and love this genre, come join us! https://www.facebook.com/groups/spaceoperaromancereaders
Not a lot of photos this week. I was just in a weird place all week long and kept forgetting. I'll get more this coming week.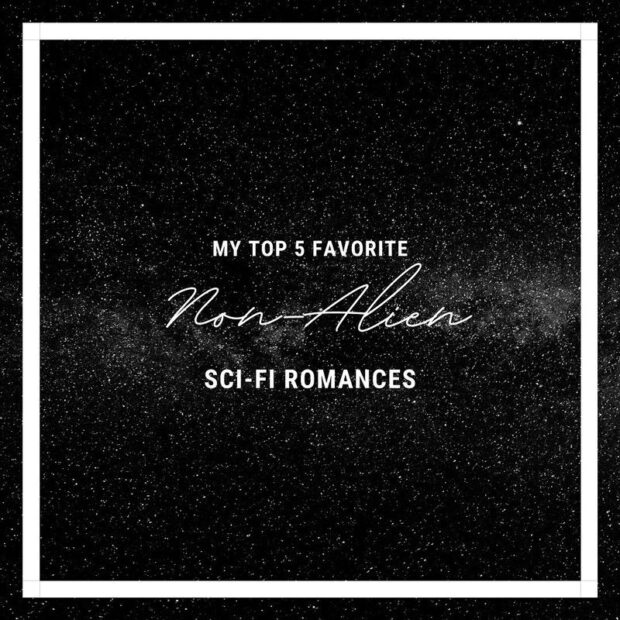 You may have missed my post on Instagram about my favorite non-alien sci-fi romances.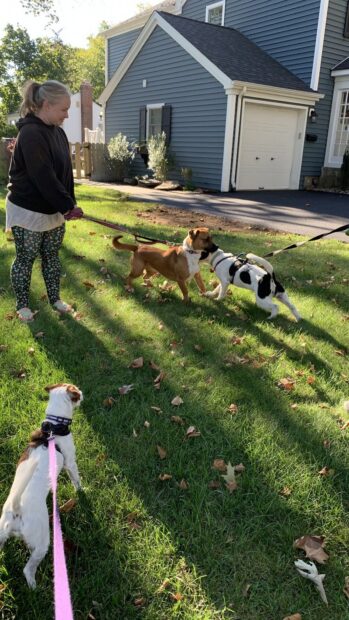 Met up with the local dogs this week.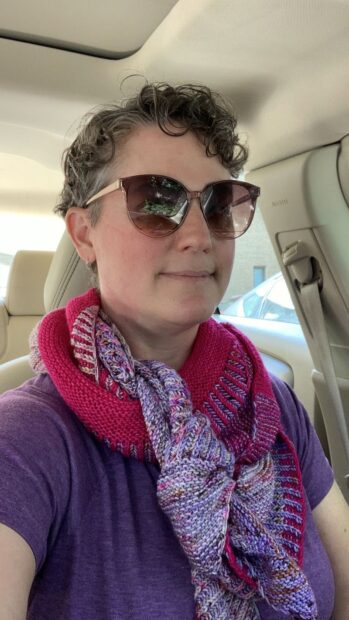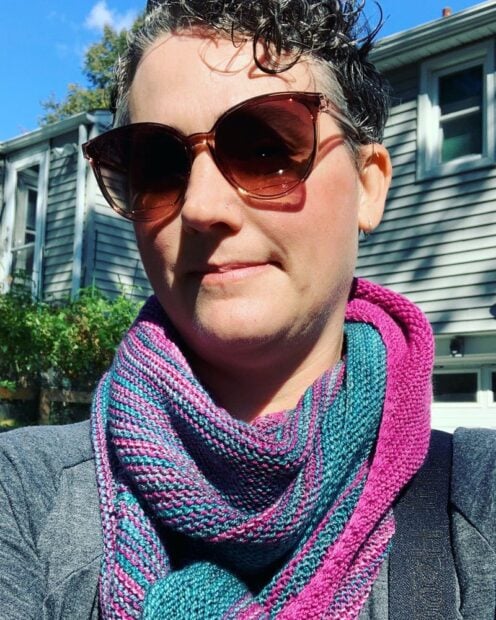 And I'm back to wearing my hand knits! It's cooler here and I get cold easily. So glad I have them!
Have a great week everyone! Stay safe and healthy.