The Pets in Space pets are dancing in excitement—only two short weeks until Pets in Space 6! And to keep your toes tapping along, the authors have come up with an exclusive treat for you: The official Pets in Space 6 playlist!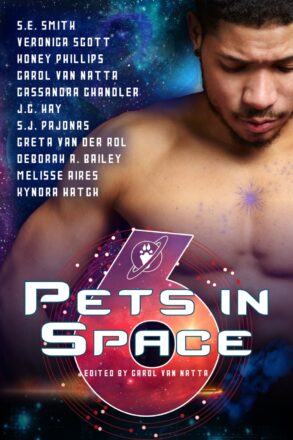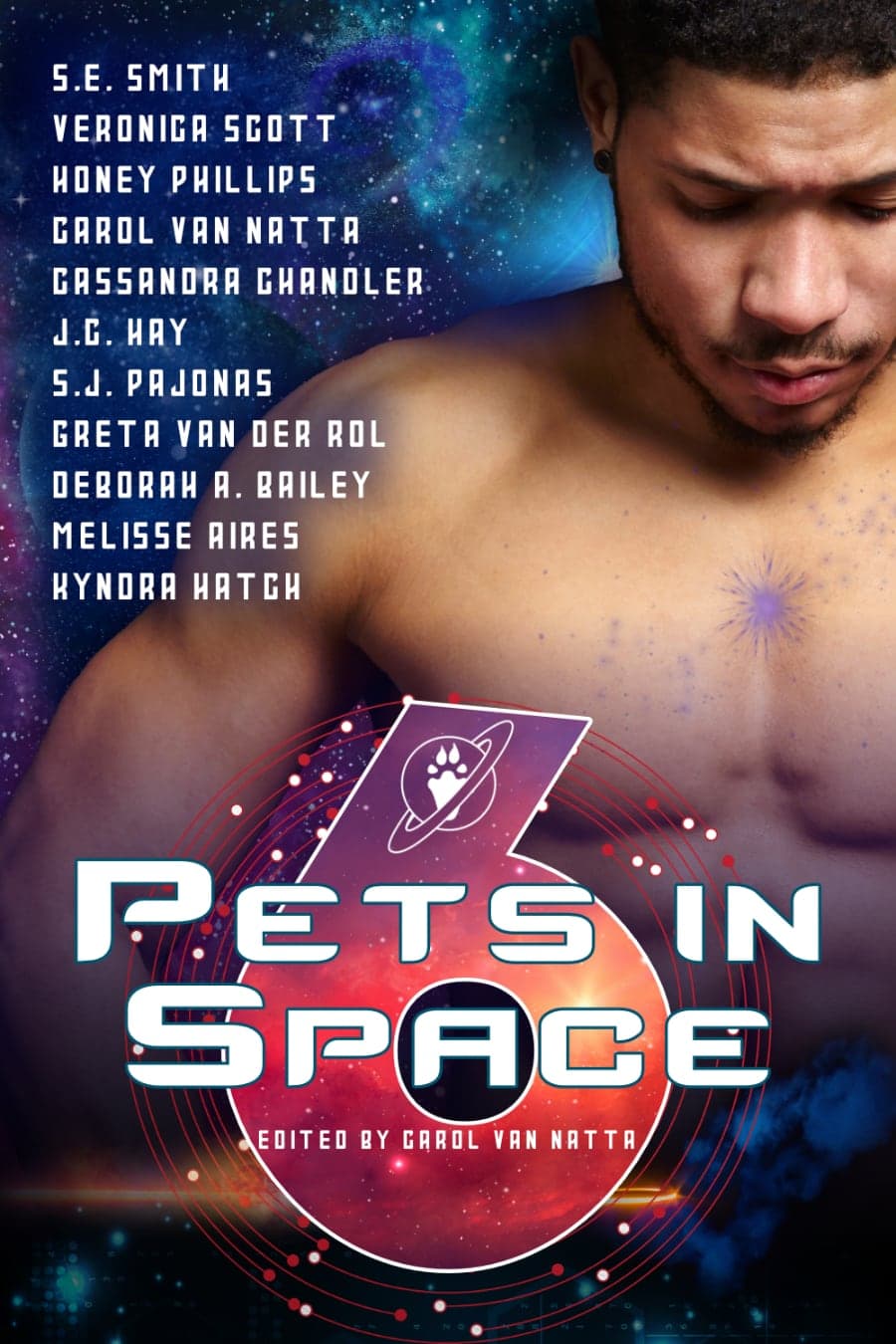 Don't forget to pre-order this anthology! You don't want to miss all the great Pets in Space stories!
SURI'S SURE THING
In this best-friends-to-lover romance, workaholic Suri would rather be in space than deal with her ex-boyfriend. Will she be able to leave him behind and find love with her best friend instead?
S. J. Pajonas: I chose Hard to Say Goodbye by Washed Out as it's one of my favorite bands. In the story, heroine Suri is certain she's going to have to say goodbye to everyone she loves.
YouTube: https://youtu.be/J_-hPst4zIg
THE THUNDER EGG
Can a freighter captain and an academic outwit their pursuers and get a little alien foundling back where she belongs?
Greta van der Rol: I liked heavy metal in my youth 🙂. Thunderstruck by AC/DC seems like a good match.
YouTube: https://www.youtube.com/watch?v=lhg9bYNLvOg
WORLDS OF FIRE: METAMORPHOSIS
When an alchemy student is deceived into using her transmutation skills to assist a smuggling ring, will her gargoyle shifter mentor help her expose the criminals or turn her in?
Deborah A. Bailey: Wings by Mozez expresses the stomach-fluttering hope of falling in love.
YouTube: https://www.youtube.com/watch?v=Y6wqPsa09Tg
TRADE SECRETS
She wanted to learn about aliens—and ended up uncovering their secrets!
Cassandra Chandler: The whimsical, wistful Life is Wonderful by Jason Mraz.
YouTube: https://youtu.be/1XeT1ErsQ5g
ESCAPING KORTH
An alien interrogator recognizes the human prisoner as his fated mate, leading to danger for both of them.
Kyndra Hatch: Nothing Else Matters by Metallica.
YouTube: https://www.youtube.com/watch?v=x7bIbVlIqEc
SEE HOW THEY RUN
Love blossoms in space, but can it survive being dragged back down to ground?
JC Hay: The love theme for my story is Nothing Else Matters by The Glitch Mob.
YouTube: https://www.youtube.com/watch?v=_LtQJHmW-lc
THE CYBORG WITH NO NAME
Can a rogue robotic horse and a misfit mechanical dog protect a wounded cyborg and a lonely scientist from a vicious new enemy?
Honey Phillips: The Ballad of Serenity by Joss Whedon and Sonny Rhodes, as performed by niconicovox. Firefly was definitely part of my inspiration for this series with the combination of technology and a Western feel.
YouTube: https://www.youtube.com/watch?v=sFe507uW3D4
STAR CRUISE: TIME LOOP
Reliving the same terrible day, Raelyn and her pet are in a race to save the interstellar cruise ship…
Veronica Scott: Cyndi Lauper's Time After Time is a great theme song for my story.
YouTube: https://youtu.be/VdQY7BusJNU
STRANDED ON GRZBT
Can a resourceful human trust the alien determined to help her and her companions?
Melisse Aires: I love this acoustic remake of Take On Me by a-ha, full of longing and uncertainty.
YouTube: https://youtu.be/-xKM3mGt2pE
ESCAPE FROM NOVA NINE
She's a space pirate with vital information. He's a wanted fugitive with enemies hot on his afterburner. Will their unexpected attraction survive escaping a dangerous asteroid mine in time to avert a war?
Carol Van Natta: The Queen/David Bowie classic, Under Pressure, as performed by Queen and Adam Lambert. This is for Julke and Zade, who must pull off an impossible escape.
YouTube: https://www.youtube.com/watch?v=bRgMzHrbNAg
Complete Playlist
To make it easy for you to go on a musical ride through the galaxy, we've posted the complete play list for you on the Pets in Space Books YouTube channel.