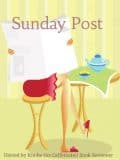 The Sunday Post is a weekly meme hosted by Kimba @ Caffeinated Book Reviewer. It's a chance to share news. A post to recap the past week, showcase books and things we have received and share news about what is coming up for the week on our blog.


---
We had another long week. My oldest daughter had band camp all week and there was a lot of carpool happening. I barely saw her! I suppose I should get used to this. She's going into high school now and she'll have tons to do.
It was hot but we couldn't go to the pool because my youngest caught a cold. I was worried it was Covid so my husband went out and bought the rapid tests from the pharmacy. Negative. He took one too, just to be sure. Also negative. But still, I couldn't take her anywhere because she was miserable. Stuffy nose, cough, but no fever. Today, she's much better and most of her symptoms are gone.
I also worked my last shift at the CSA and now my three shifts are done for the season. I exercised, made some Instagram content, got AN UNEXPECTED DEBT up for preorder, and worked on other marketing stuff. This coming week I start Skylar's Book 2!!
I'm taking more 16:9 ratio photos now than I used to. So many social media platforms have standardized to 16:9 for Stories or videos. You'll see more of them from me. (Plus, I can always crop to square, which is my favorite format for photos.)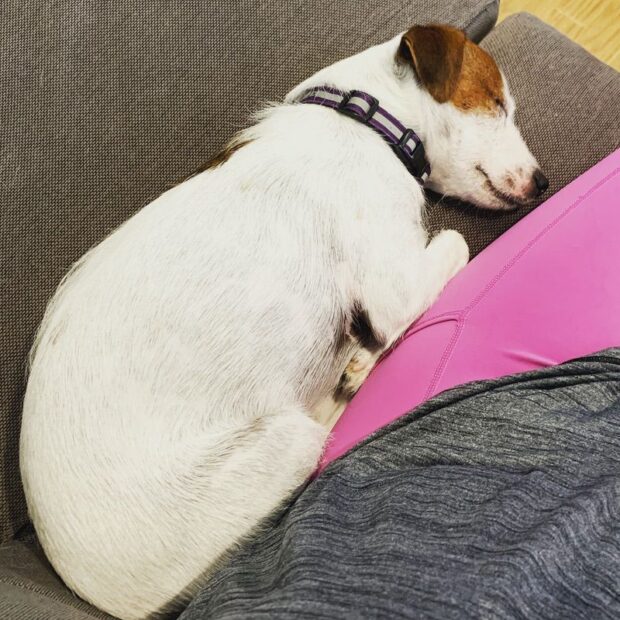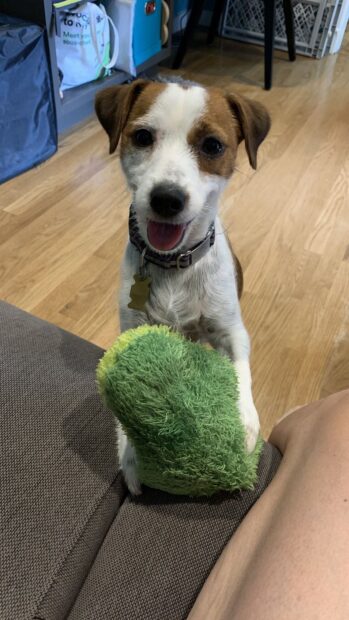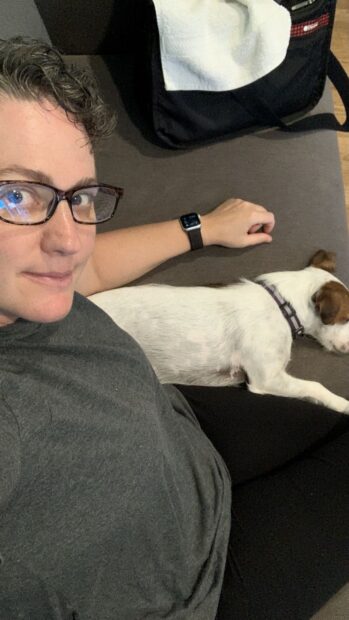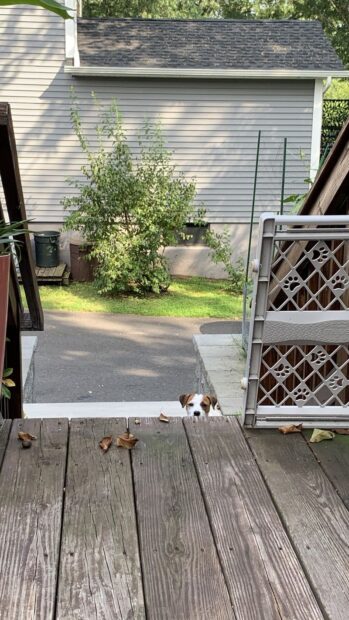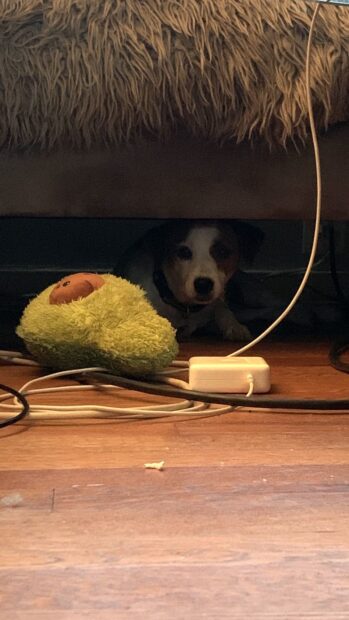 Let's start with Lulu. Still, always by my side… or under the couch, as the case may be.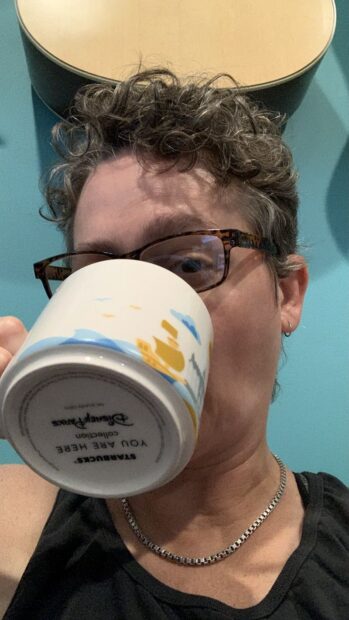 My hair is getting longer so that means more bed head.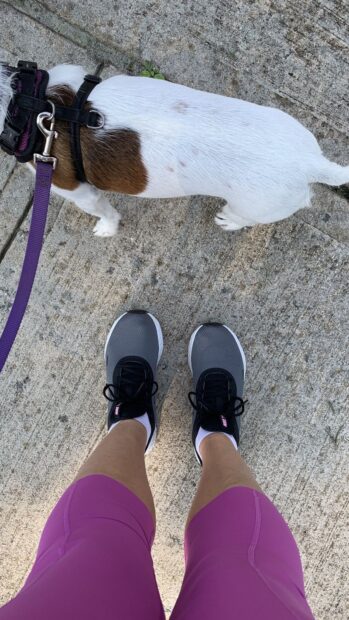 I got new walking shoes this week. I'm hoping the new shoes and a change in walking posture will eliminate lower back tightness.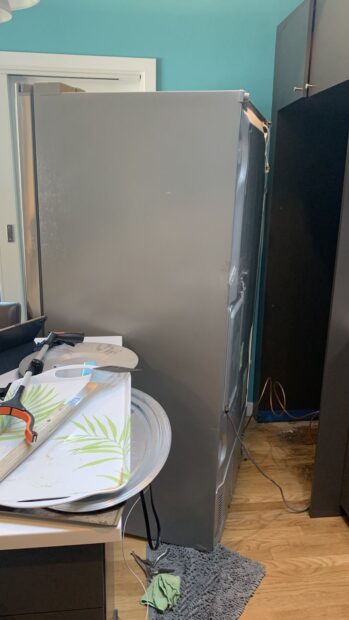 Our fridge is busted. We use the in-door water and ice a lot, and the tubing for it is leaking now in several places. This is a Kenmore and oops! Sears is out of business. Sears Home Repair is so slow they can't get to us until late in September. We had to call a plumber to come out and fix the water shut-off valve for the fridge because we turned it and it broke. Yay. But now the fridge is back in the wall and not leaking. So we bought a new fridge. Sigh. The new one will be here soon.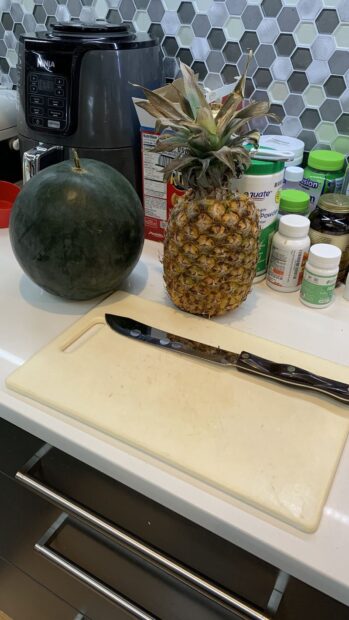 Lots of fresh fruit around here.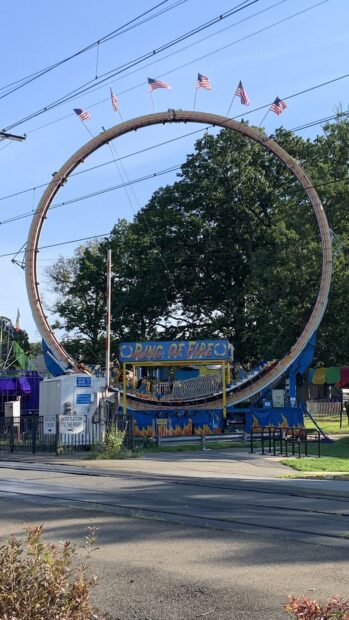 A carnival set up across from Lulu's daycare.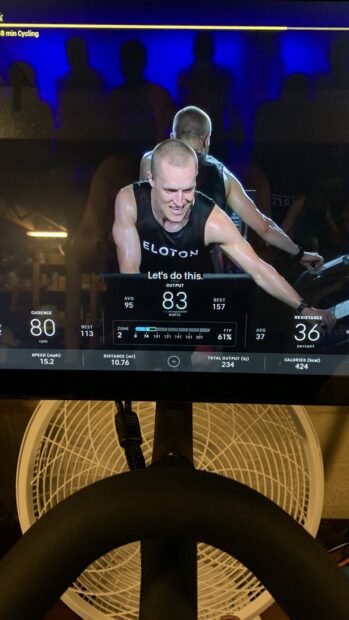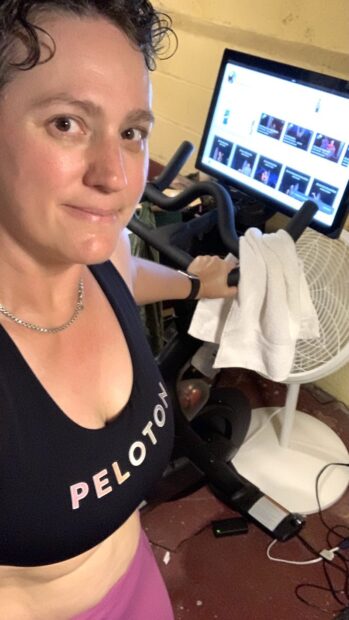 I'm still enjoying my Peloton. It has really changed my life for the better.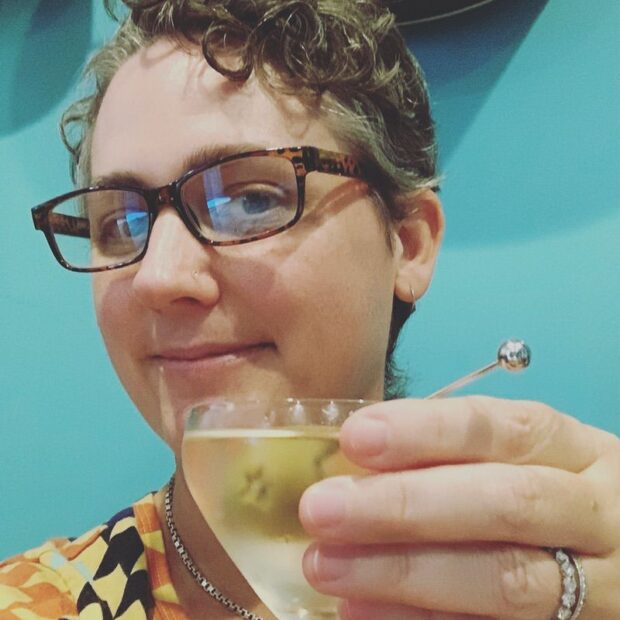 Cheers! We made it through the week…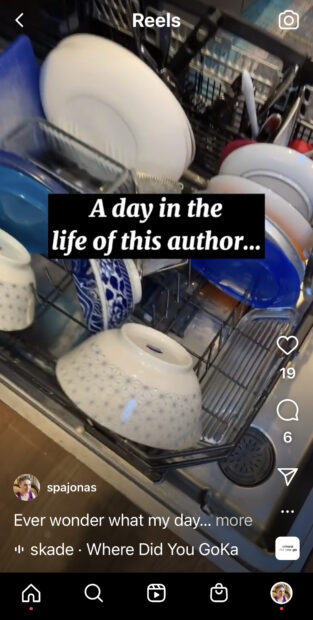 And if you've ever wondered what my days are like, I put together this Instagram Reel on what I do!
Have a great week, everyone! Stay safe and healthy.