I'm excited to announce that AN UNEXPECTED DEBT, the first full-length book in the Amagi Series, is now available for pre-order. But guess what? There is also a prequel novella for this series that will be available soon in the upcoming anthology, SUMMON THE STARS! I'll have that information for you next week. SUMMON THE STARS is currently sitting in the queue for pre-order, so it's a bit delayed.
I can't believe that the start of Skylar's series is finally here! Yes, I wrote it. Lol. So I should be able to believe it, but it feels like a dream. Skylar was an enigma to me for so long until I finally dove into her past and understood her. There's a reason she's the way she is, and you'll all find out about it in this series. You'll also see some of the plot points of Flyght brought forward in this series. I thought Skylar's story was going to be about the androids. Turns out, it's about Rio. You're all very welcome.
Don't expect a rapid release for this series. I'm not writing ahead by more than a book. 2020 and 2021 have been brutal (for everyone) and my writing time has been cut in half by family obligations. I'm doing my best to stay on top of my schedule, and I WANT TO WRITE. I just don't always get the time to do it. I'm sure you understand. Regardless, I'll be writing Book 2 in the series September and October. (Then I'll be writing the final book of the Hikoboshi Series in November and December). So I anticipate Book 2 being available February/March 2022.
Okay! Let's reveal the cover!! I love it to pieces, and I'm excited for all the covers in this series. Thank you to Najla Qamber of Najla Qamber Designs for her amazing work. I have pre-order links for the major stores, and the rest will come soon. I will also reveal the final blurb for this book on September 24! The description below is just temporary…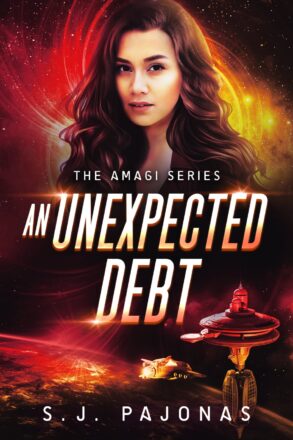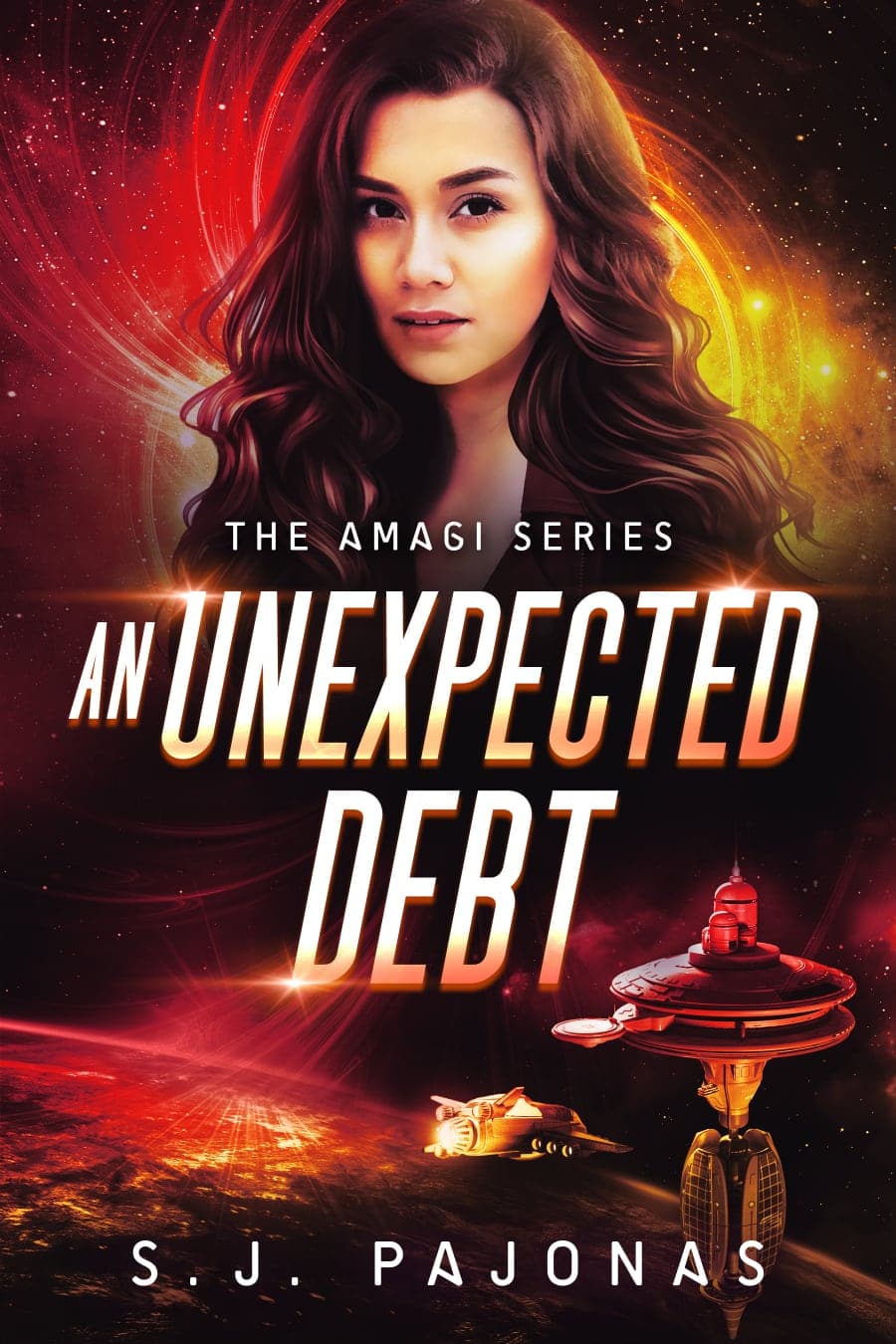 Now that Skylar Kawabata has her Class Three pilot's license, she's ready to fly the Duo Systems, meet men for her relationship network, and take over her mother's business. But when her mother confesses to having sold the business out from under Skylar, her dreams are quickly doused in cold water.
The man who bought the business, Takemo Diaz, may be handsome, but he's infuriating and won't sell. So, Skylar decides her best course of action is war. War at all costs. She'll make Takemo pay for taking her family legacy, and she'll do it in a killer dress on the arm of another man while she's at it.
Available November 5, 2021!
Thank you to everyone who's just as excited about this series as I am. I couldn't have done this without you!