I have a few books to share that I read in the first part of summer!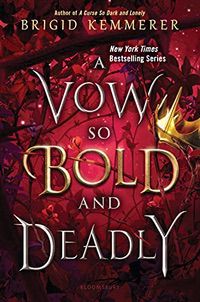 A VOW SO BOLD AND DEADLY by Brigid Kemmerer (ebook)
I super enjoyed A VOW SO BOLD AND DEADLY. What a fantastic world to spend time in. Every book in this series delivered all the feels, and I looked forward to coming back here again and again. I'm sad this series is over. I loved spending my time in Emberfall and Syhl Shallow with all the characters. Brigid remains a must-read so I'm sure there will be more worlds to explore in the future. She just announced there will be a spin-off series with one of the side characters! I'm looking forward to it.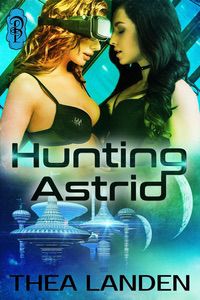 HUNTING ASTRID by Thea Landen (ebook)
I wanted to support some lesbian sci-fi romances so I picked this one up. I run SFR Station so I see a lot of sci-fi romances cross my desk, but I rarely see lesbian sci-fi romances. (If you have some recommendations, please drop them in here.) HUNTING ASTRID was a fun story. It's closer to novella length so the details were light, but the dialogue and characters were well done. The two women had great chemistry and I enjoyed their cat and mouse play. The romance part was fantastic, too. All in all, an excellent read.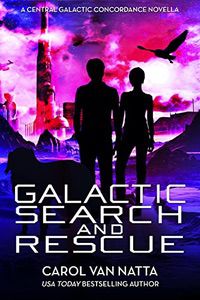 GALACTIC SEARCH AND RESCUE by Carol Van Natta (ebook)
If you're looking for a slow burn sci-fi space opera romance, then any of Carol's books will work, including GALACTIC SEARCH AND RESCUE. This book was one of Carol's previous PETS IN SPACE stories so it centers on a search and rescue crew that also includes animals who help. The two protagonists are pretty light on the actual romance because they're very careful about following regulations, but the story is told from both of their points of view so you can see everything progressing along the way. The mystery of the rescue was intriguing too, and it kept me turning the pages into the night. Another great read from Carol Van Natta!