I've been getting a lot of audiobook listening done lately while knitting!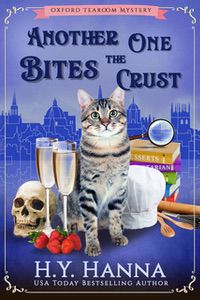 ANOTHER ONE BITES THE CRUST by H. Y. Hanna (Audiobook)
I'm cruising through the Oxford Tea Room mysteries and still enjoying them. This one had an interesting murder and a great side story about Devlin's mom. I kept wondering who the killer was, and I guessed wrong! I love when that happens. The only thing that drives me nuts about these stories is Gemma's inability to say no to things. It's painful sometimes to watch people continually take advantage of her because she doesn't want to put someone else out. JUST SAY NO! But it's an English thing, I guess. Unfailingly polite. Lol. So not American, that's for sure!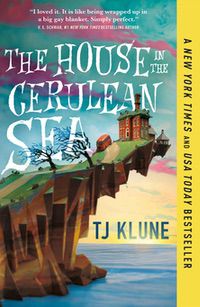 THE HOUSE IN THE CERULEAN SEA by T. J. Klune (Audiobook)
This is a knitting book club read! And it was super enjoyable. I loved all the funny quips and different personalities of the children on this island and the way Linus got to know both them and himself along the way. He's there to do a job, to evaluate this orphanage, not to have fun or sympathize with the children or, God forbid, fall in love. I think that Thalia was my favorite of all the magical children. She made me laugh over and over. And the ending was just lovely. I first started this book as an ebook, but then decided to buy the audiobook and listen to that while knitting. The audiobook was so wonderfully narrated that I just kept up with that. All in all, very fun and enjoyable, and the kind of fantasy I was able to get into right away!