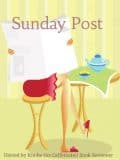 The Sunday Post is a weekly meme hosted by Kimba @ Caffeinated Book Reviewer. It's a chance to share news. A post to recap the past week, showcase books and things we have received and share news about what is coming up for the week on our blog.


---
Only 10 days left in this month! What now? Crazy how time is flying. Spring is here and my oldest daughter turns 14 tomorrow. FOURTEEN. I remember her birth like it was yesterday. Sigh. Also, two years ago today, I was in the hospital and just out of surgery for my broken leg. Remember that? Looking back on the photos, I'm really glad that's all behind me.
There's not much to say about this week. I worked every single day from morning till night on edits of THE RISE OF SHIROI NAMI. No joke. I was working on them in the morning, then exercising. Shower and back to edits. Eat lunch and back to edits until dinner. Then work again after dinner. But I got them done yesterday and sent them off to my very small ARC team. I'm so glad that task is done!
Other than that I don't think that I mentioned that our basement fridge/freezer died the week before. We have two fridges with freezers AND a chest freezer. I know it sounds like overkill but we almost never get takeout and we freeze almost everything extra from our summer CSA share and what we grow in the garden. (I don't can anything.) I wasn't surprised the fridge died. It was 13 years old. But it was still a bummer. So I ordered us a new one and that arrived on Tuesday. On Thursday, I took an hour off work to purge old food from ALL the freezers in the house. That felt really good and now we have room everywhere. The new fridge is doing great!
I took almost no photos this week!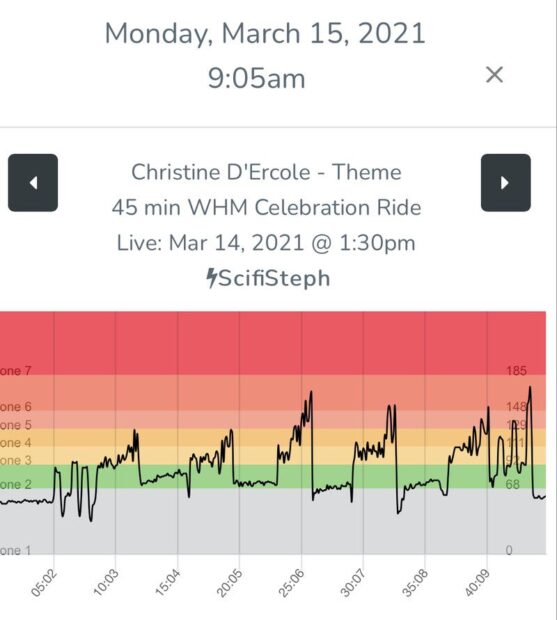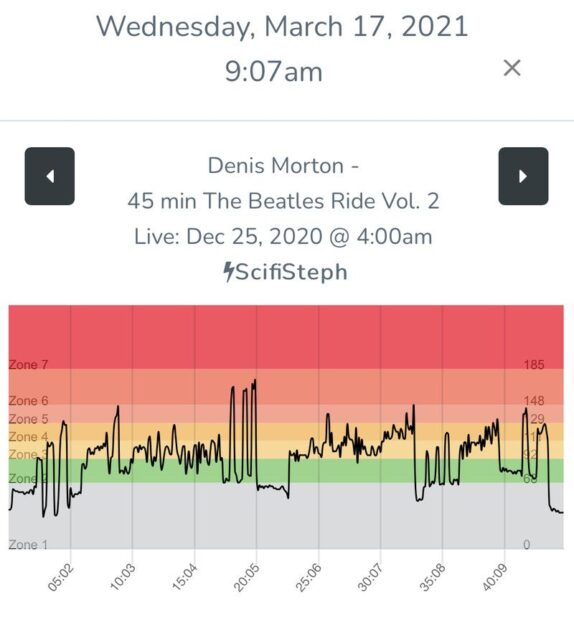 Some Peloton graphs for you… I took some non-Power Zone classes this week and my lines are ALL OVER THE PLACE. I'm not used to this now! When I take Power Zone rides, they look like this…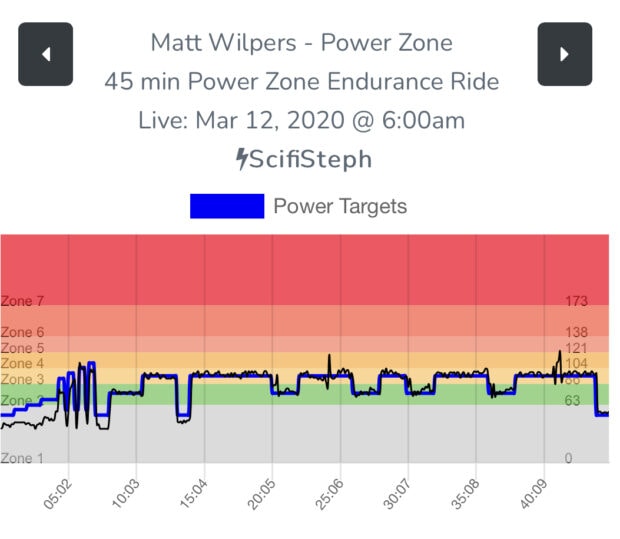 Very different in the way of structure.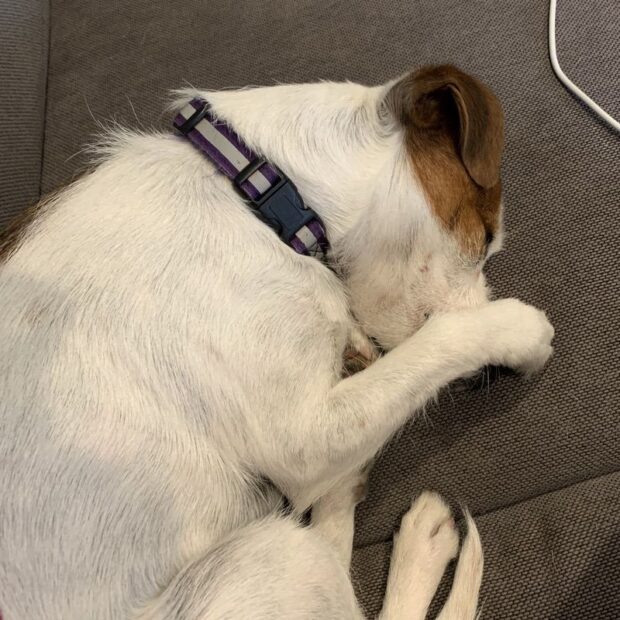 I love this photo of Lulu sleeping with her paw over her snout. So cute.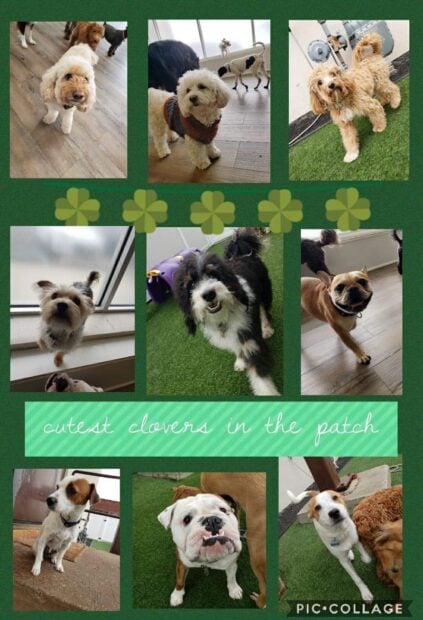 And here's Lulu with her buds at day care. (I feel it's important for her to go play with other dogs so she's socialized and not aggressive to other dogs. She loves it! But she hates being in the car. Lol.) She goes to day care 3 times a week and just happened to be there on St. Patrick's Day.
Have a great week everyone! Stay safe and healthy!