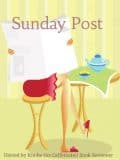 The Sunday Post is a weekly meme hosted by Kimba @ Caffeinated Book Reviewer. It's a chance to share news. A post to recap the past week, showcase books and things we have received and share news about what is coming up for the week on our blog.


---
It was quite the week around here! A lot happened so let's get right to it.
Monday was my birthday! I'm now 45 years old, which feels significant but not really. It was a good birthday. I spent most of the day on the couch after working out in the morning. We had takeout Italian for dinner from our favorite restaurant and then I requested we all watch The Martian together in the evening. It was fun!
Tuesday started the server and email migration. Thankfully that all went smoothly! Email was copied over first and once that was up and working, they copied over all my sites. I made sure they were all in place first. Once I was happy with that, I cut over the sites one by one by changing the DNS. As each one propagated, I put all the security in place and then moved onto the next one. They were all done by Wednesday afternoon! I'm very happy with it all and the new servers are really fast.
Wednesday was the inauguration! We watched most of the events of the day with the kids and celebrated in the afternoon and evening.
Thursday and Friday, it was business as usual. I sent off AN UNFORGIVING DESERT to my first readers and proofreader. With that taken care of, I spent my time reading anthology submissions. I also finished up my 3 Core Rides and 1 Accelerator Ride for the Power Zone Pack Winter Challenge. So far I'm really enjoying participating in the challenge and training. I can feel myself becoming stronger each day! I also hit my 45-day Peloton streak this week!
Saturday and Sunday, I spent the time working, reading, and knitting. I'm a little congested this weekend but hopefully it'll turn out to be nothing like the last time this happened to me. With the weather dropping to well below freezing and the barometer dropping too, I'm not surprised.
My usual birthday photo. I try to take one every year!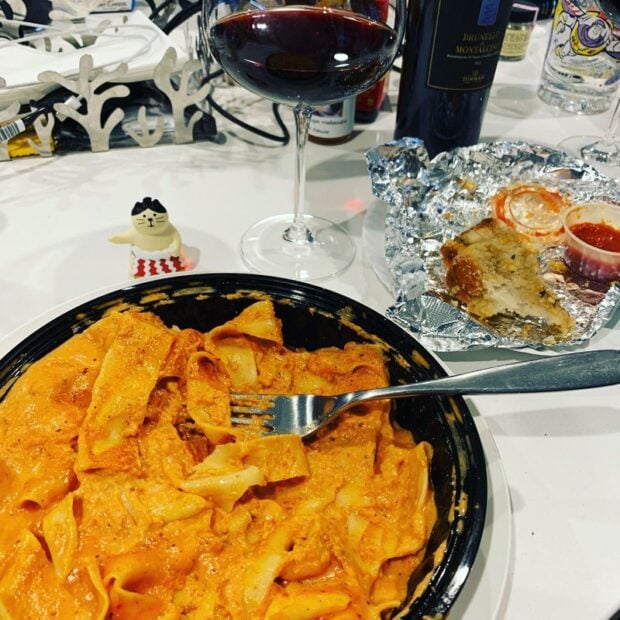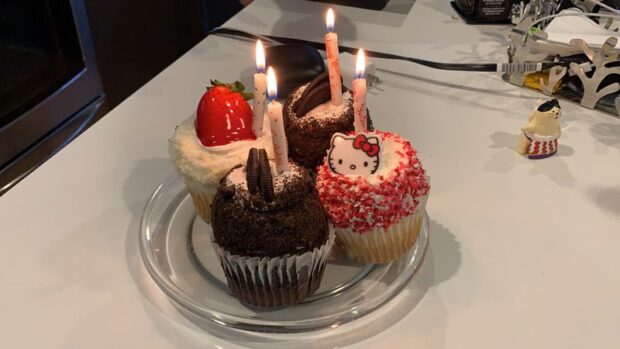 My birthday dinner was my favorite pappardelle pasta with four cheese sauce (yum!) and then cupcakes for dessert.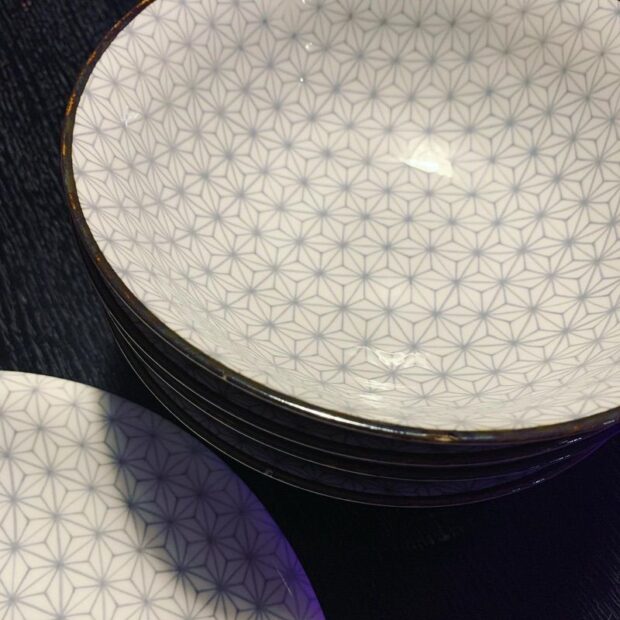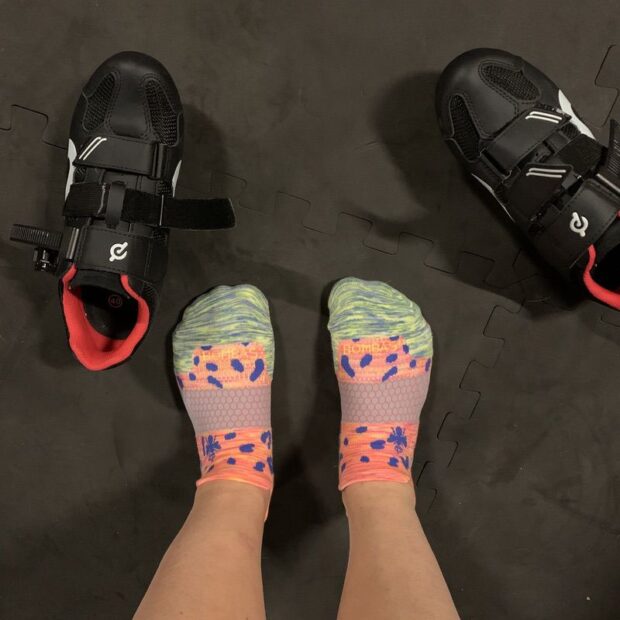 Birthday gifts included ramen bowls with my favorite asanoha print and new socks from my parents.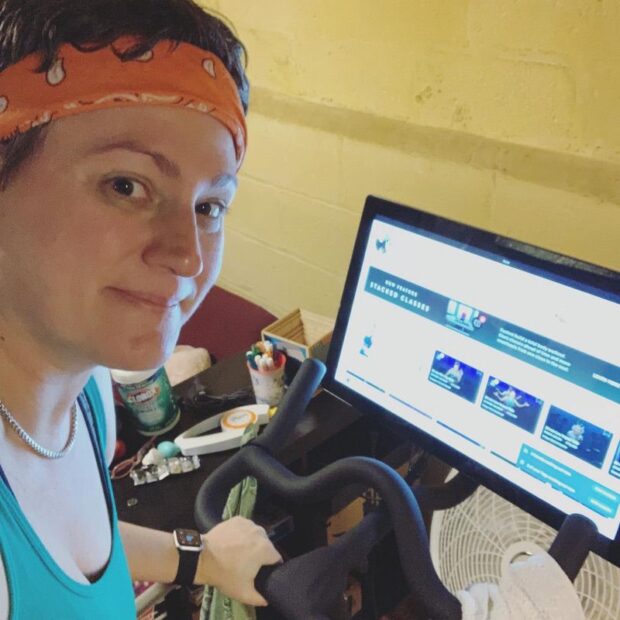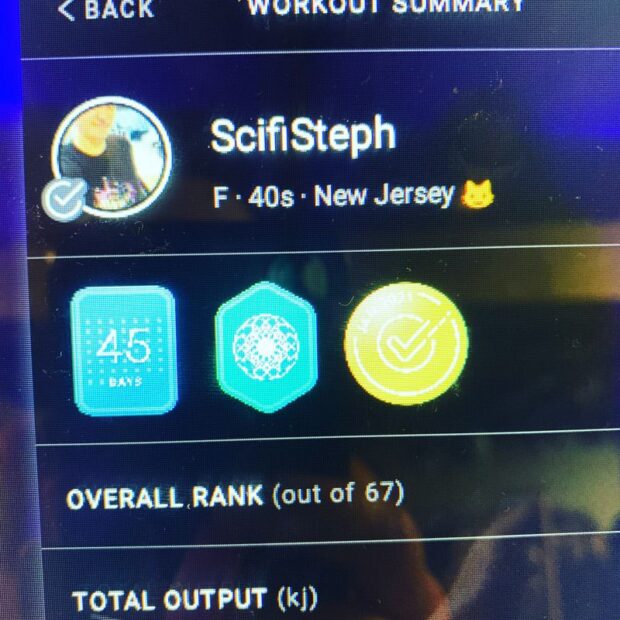 45-day streak in Peloton!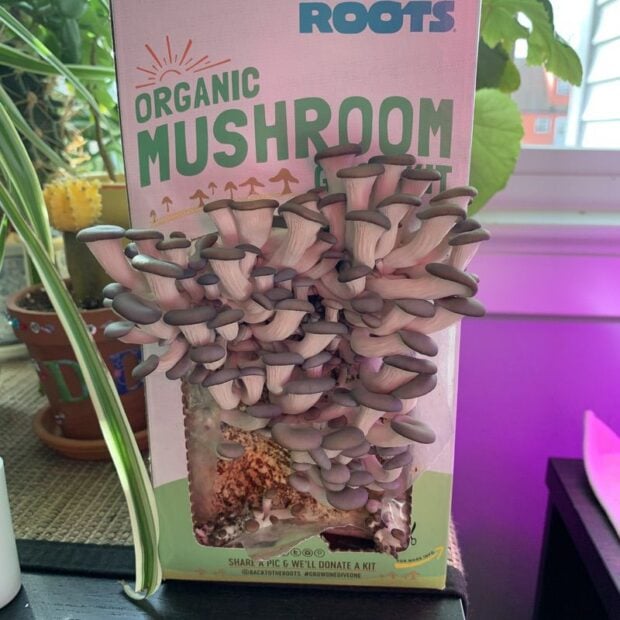 I got these mushroom growing kits for Christmas and this one is really chugging along.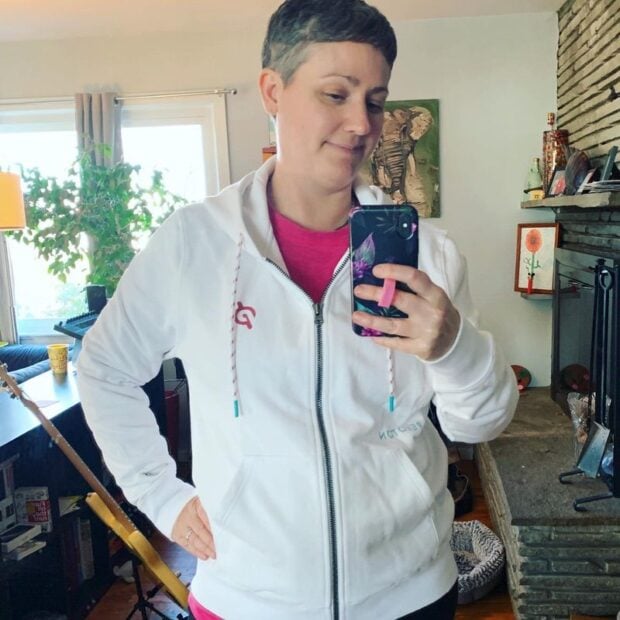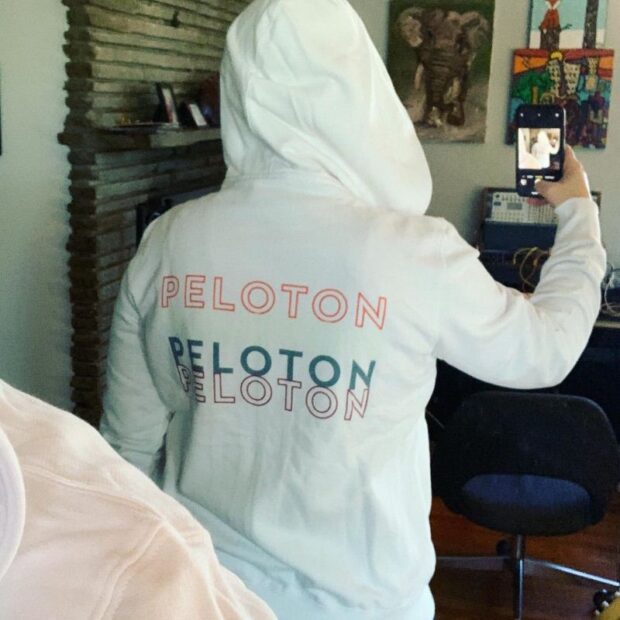 A friend of mine bought a Peloton using our referral code, which gives us each $100 to spend on accessories. I spent mine on this hoodie that I'm sure I'll wear to death.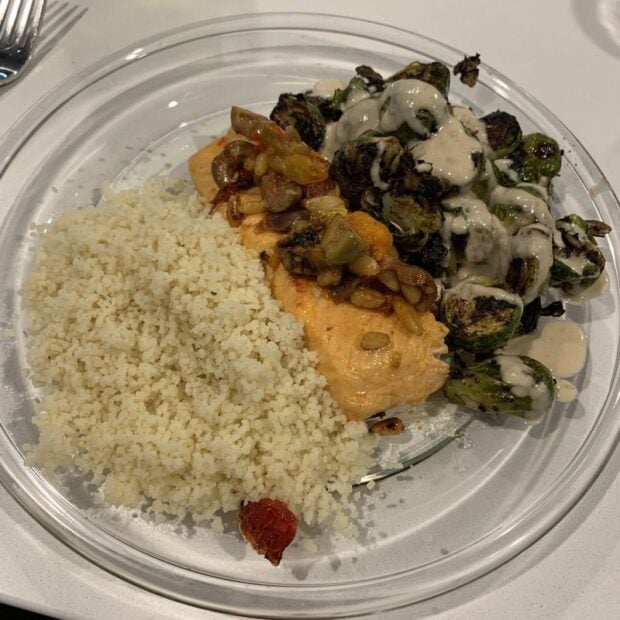 My husband went all out on dinner one night with saffron salmon, black garlic roasted brussels sprouts, and couscous. Yum! All inspired Yotam Ottolenghi. We watched his Masterclass and enjoyed it so much that we now have several of his cookbooks.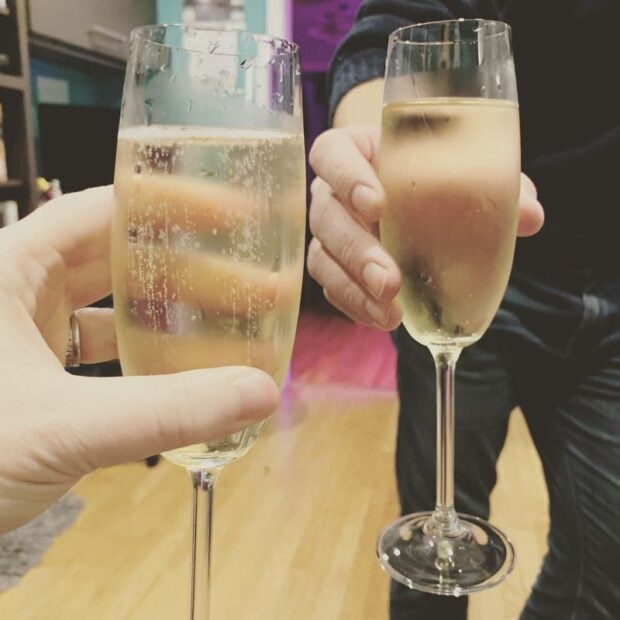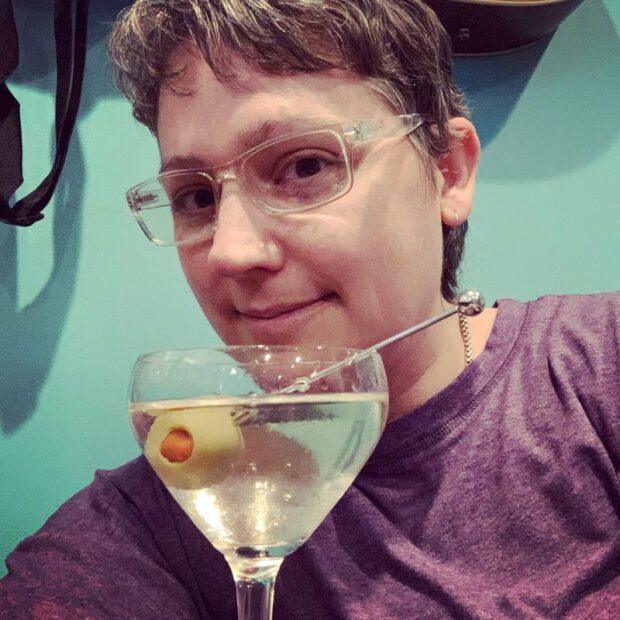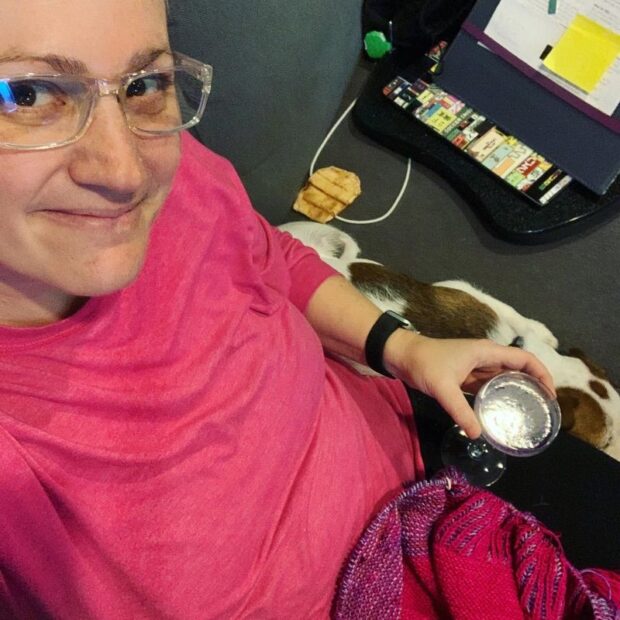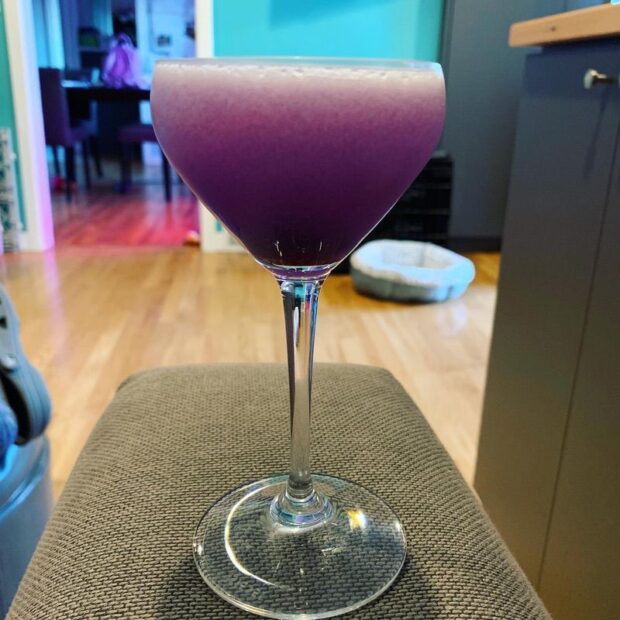 And lots of good drinks this week. Champagne for the inauguration and cocktails for my birthday.
Have a great week everyone! Stay safe and healthy.