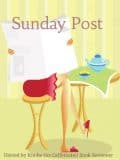 The Sunday Post is a weekly meme hosted by Kimba @ Caffeinated Book Reviewer. It's a chance to share news. A post to recap the past week, showcase books and things we have received and share news about what is coming up for the week on our blog.


---
So, first of all, it's my birthday tomorrow, and I'm turning 45! So yay! Happy birthday to me! My plan is to spend the day reading, knitting, and eating after doing a Peloton ride and workout in the morning.
Second piece of news, I am switching servers at my website host to a virtual private server this week. I have been on the same shared webhosting plan for over 20 years, and it was time to finally bite the bullet and go for the better plan. I will have more drive space, my more transfer data, and most of all, more PHP memory. There are lots of sites I want to build that use plugins that require more PHP memory and it was just becoming a pain to not have access to more memory. So, this site may be down or a little jacked up Tuesday and maybe Wednesday too. Hopefully I can post to the blog on Thursday. I am a little nervous about this! All of my email needs to be moved over too. But the migration team at my host is top-notch and I'm going to put my faith in them to get it done.
Otherwise, it was a usual week around here. The kids did their school, and I worked on edits to AN UNFORGIVING DESERT. Edits are almost complete! I should be done with them sometime today. I am also reading the novella submissions to the anthology that I'm co-editing, which makes a nice change of pace from my other work.
I did a lot of workouts this week including lots of core classes, pilates, yoga, and strength. I rode the Peloton Monday, Wednesday, Friday, and Saturday. Saturday was the first time I've ever done a 60 minute class! It was great! I love that I can see and feel my endurance and strength building with every ride.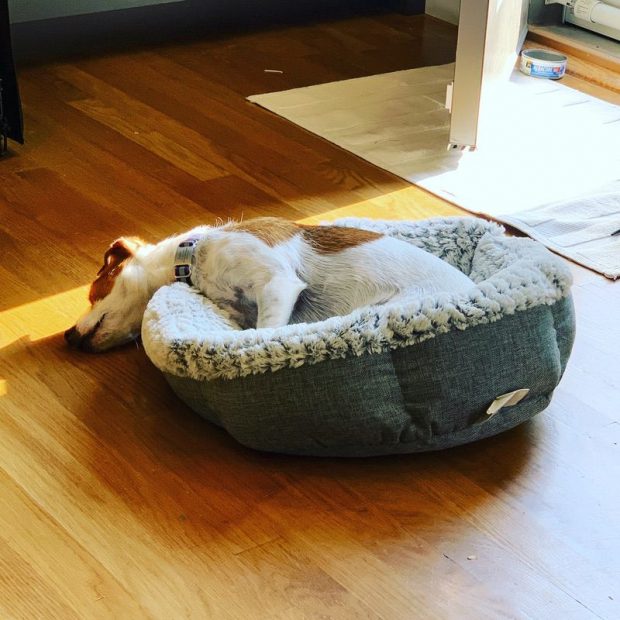 Lulu continues to amaze us with the positions she'll sleep in.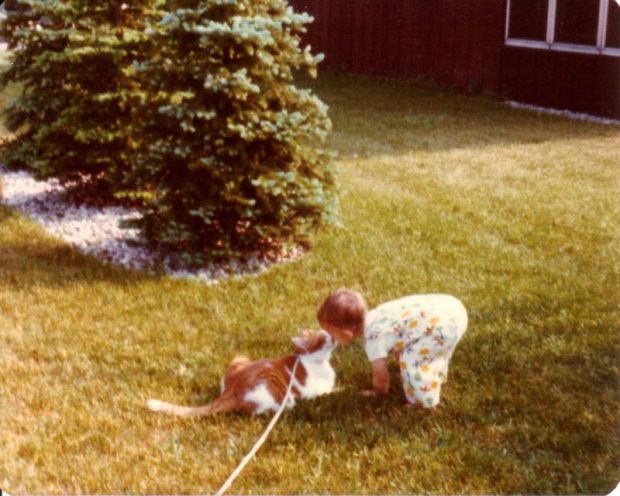 Speaking of pets, here's a photo of me as a baby trying to make friends with Bozo the cat. Now, you must know that Bozo had an evil streak. He loved to attack my parents, but he was a cool cat with me. (Yes, he was named after the clown.) (Yes, your eyes do not deceive you, he is outside on a leash.)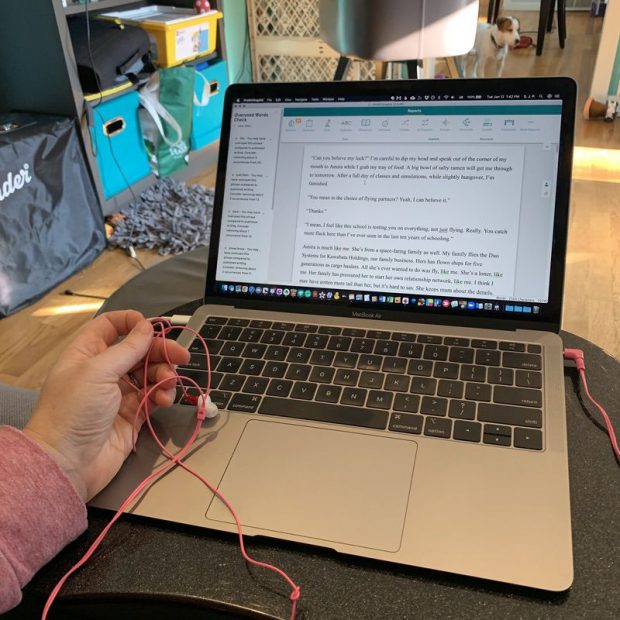 This week was all about editing.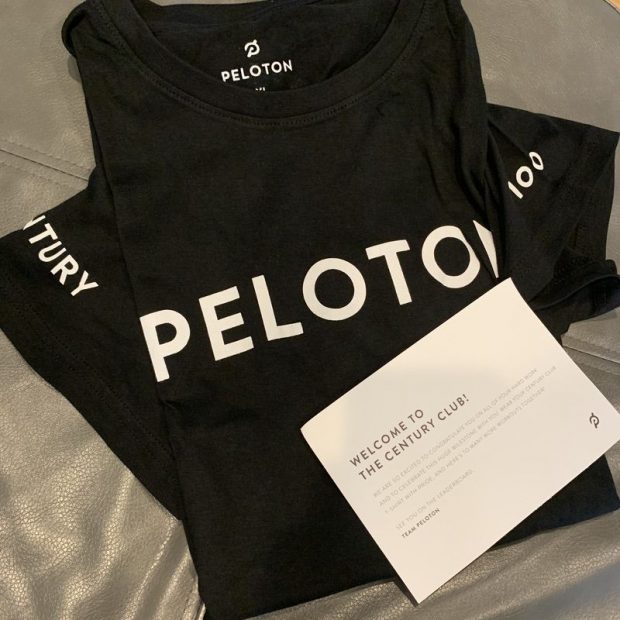 I got my Pelton Century Club t-shirt! You get this shirt from Peloton for free when you complete 100 classes in any of their specialties (Bike, Strength, Yoga, whatever). I got an email from them when I completed my 100 rides, I filled out a form for the t-shirt, and it arrived within a week!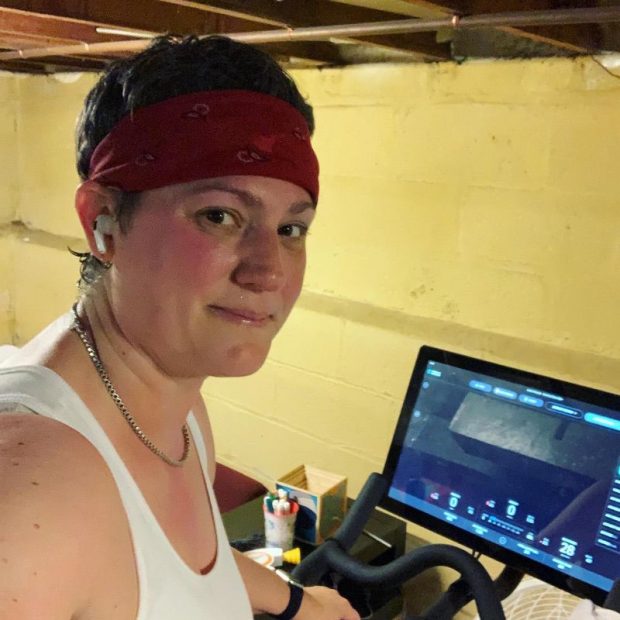 Speaking of rides, I did my first ever 60 minute ride on Saturday. I'm wearing bandanas when I ride now to keep the sweat out of my eyes and ears (and AirPods). I have bandanas in a million colors. Time to put them to use.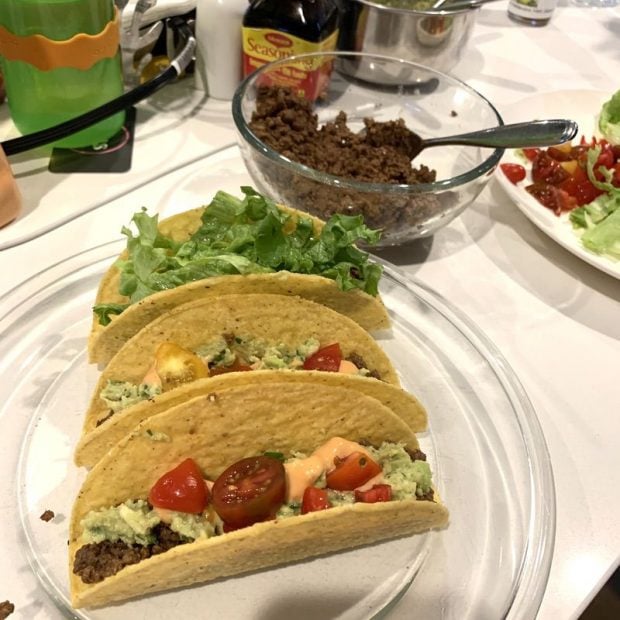 We made tacos with Impossible Burger meat and they were the closest to Taco Bell tacos I've ever had. So good. I didn't want it to end!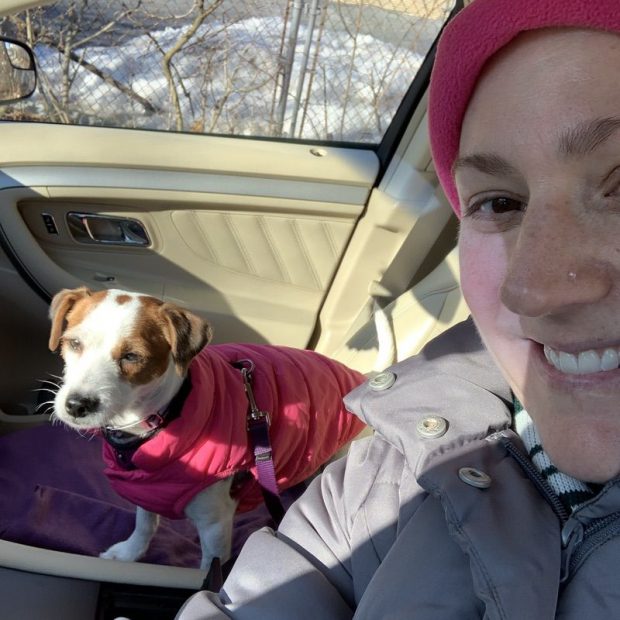 Lulu and me, prior to our walk.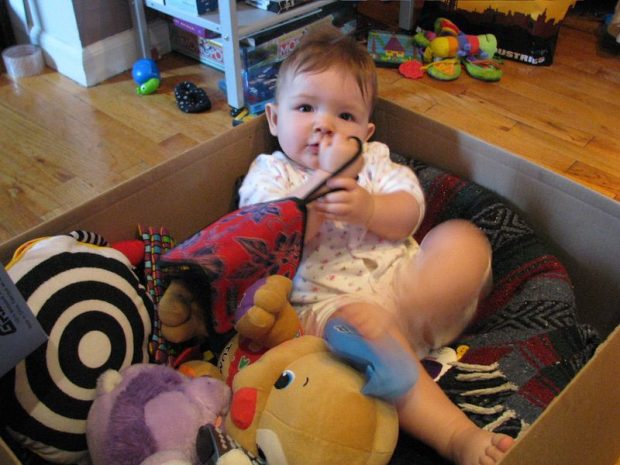 A funny photo I found in my Prime Photos memories today… This is my oldest child, 12 years ago, in her box of playtime stuff. Lol. Yes, I would put her in the box to keep her occupied while I tried to do stuff. Trust me, she loved it.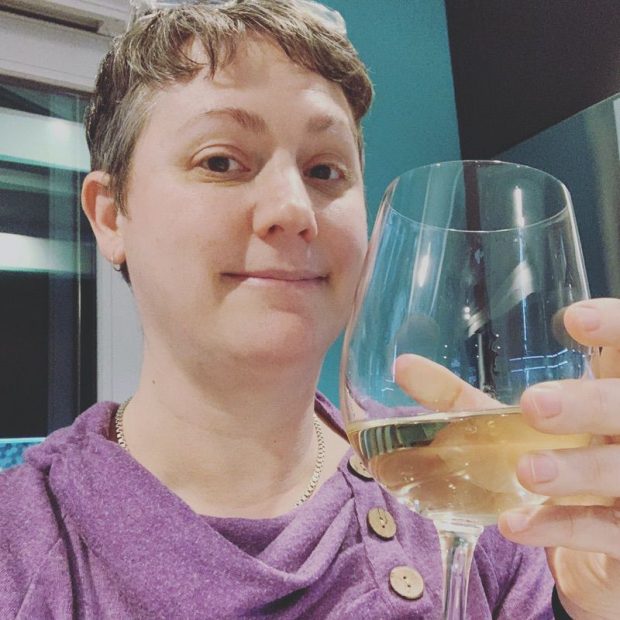 And cheers to another week finished, complete with another impeachment.
Have a fantastic week everyone! Stay safe and stay healthy.