I was going over my list of read books for the year and I realized I never added A HEART SO FIERCE AND BROKEN by Brigid Kemmerer! And I read it in February!! Gah! Let's start with that…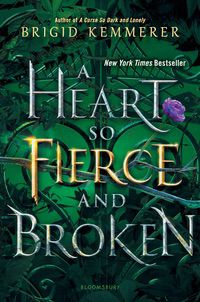 A HEART SO FIERCE AND BROKEN by Brigid Kemmerer (ebook)
This delightful tale is the second book in the Cursebreaker series and I enjoyed every minute of it. It was so interesting to see what Grey made of his life after leaving the Emberfall kingdom in a bid to protect his long time friend, Rhen. We're introduced to new magical beings and new kingdoms. But most of all, I really loved the heroine, Lia Mara. She had just the right mix of determination and strength and angst. Enough of everything to keep the story moving and exciting to read. The twists in the story kept me guessing and wanting more. I can't wait for the next book in this series to be released in January!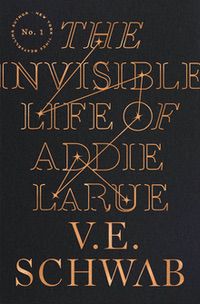 THE INVISIBLE LIFE OF ADDIE LARUE by V. E. Schwab (ebook)
This is my first V. E. Schwab book and I assure you it won't be the last. Victoria has been a guest this year on one of my favorite writing podcasts so it was interesting to hear her talk a little about this book before I had ever picked it up. The writing was lush and real. She tugged at my heart with almost every page. This story spans some 300 years but to never felt long-winded or tiresome. I looked forward to every shift, to see where Addie was next. At heart, it's a love story, but it's also a story of survival and wits. It's both a selfish romance and a selfless one as well. Honestly, it's hard to explain! I loved every minute of it. Just do yourself a favor and read it.